Someone in your squad not so keen on skiing? It's not for everyone. That doesn't mean you have to sit in the cabin all day. The NSW Snowy Mountains have plenty on offer for those who aren't so inclined to hurtle down a mountain at uncontrollable speeds.

Play a round of disc golf
What are your frisbee skills like? You'll need them for this interesting twist on golf. Disc Golf follows the same basic rules of regular golf, except players stand on a tee pad and throw a frisbee into an elevated metal basket to complete each hole. The aim of the game is to complete the course in the least number of throws. Sounds easy enough, right? Wrong. It's actually pretty challenging, but it's a good laugh.
It all goes down at Thredbo Golf Course, and you can choose to play 9 or 18 holes. Renting a disc for the day is $10 per person or $20 for a family of up to 5.

Go caving at Yarrangobilly
These fascinating natural formations are 1.5 million years in the making. Clamber over and under hundreds of stalactites and stalagmites around the cave system and see the flowerstones twinkle in the torch light. Opt for a 1.5-hour guided tour or explore on your own.
Make time for a dip in the nearby thermal pool. It's a balmy 27 degrees all year round, even with a coating of snow around the rim. The main pool gently overflows into a smaller children's wading pool. Dry off at the changing rooms adjacent and find a sunny spot for a picnic.
Find out more on the NSW National Parks site.
Go bush with the WilderQuest crew
The WidlerQuest program gives kids the chance to experience nature, science and Aboriginal culture both on the ground and at home. You can choose from dozens of ranger guided tours in National Parks all around NSW.
In the Yarrangobilly area of the Snowies, kids can head out with the WilderQuest rangers and learn basic bush skills. Older kids can learn how to safely start and extinguish a campfire, cook food and identify animal tracks. Younger kids can test their climbing and scrambling skills as they navigate the wilderness.

See a pop-up concert in Thredbo
Thredbo has teamed up with Heineken this year to host a huge outdoor concert in the Village Square. Live acts from around the country will be laying down their tracks across the month of June. The line-up includes young Tasmanian duo, Close Encounters, Aussie producer, Mickey Kojak, and the triple threat girl gang, Purple Sneaker DJs.
The music starts playing around 2pm and runs well into the night. You may not want to keep the kids out too late, but a little afternoon boogie might be just what you need to shake off the stress of the slopes. It's an all-ages event and it's totally free.

Go snowshoeing in Thredbo
If you're not a great skier or snowboarder, or just want to change things up for the day, you should try snow shoeing. The best part is you don't need any previous experience. These guided tours with K7 Adventures take you away from the craziness of the resorts and into the quiet, remarkable alpine wilderness.
You can choose from half day or full day tours. If you're taking younger kids along, we recommend a shorter stint. The Ramshead Ramble track begins with a ride on the Kosciuszko Chair, then you strap on your snowshoes and head for Kosciuszko Lookout. Trek up the gully to the Ramshead Plateau for an epic view over the valley. By now, you will have worked up quite an appetite. Luckily, each tour includes a picnic lunch in the snow. Magic!
Good, old-fashioned snow play
Nothing beats a good-natured snow ball fight or a friendly snowman-building competition. There are plenty of spots to get out and muck about in the snow. Charlotte Pass has plenty of space to make snow angels without risk of being barrelled over by a speed skier.
Go snow tubing in Perisher
If kids haven't quite found their feet on skis, but still want to fly down the mountain, take them to Tube Town in Perisher. Grab an inflatable donut and get a running start. The slope has specially groomed lanes for a high-speed ride down the mountain. There's a lift at the bottom to take you back up and do it all over again.
Kids over the age of two can ride with an adult, and those taller than 1.1-metres are free to fling down the slopes solo.
Tube Town is next to Perisher Valley Car Park on Pipers Ridge and can be accessed via the Skitube at Bullocks Flat.

Ride the chairlift just for fun
Chairlifts aren't just for skiing. You can take your sightseeing to new heights on a fun chairlift ride to the top of Mount Kosciuszko. Soak up those sweet alpine views from the lookout up the top. You can choose to ride the chairlift back down or take the walking track.
Other resorts may also let you ride the chairlift on a return trip, but be sure to check before you jump on to save you having to roll down the mountain.
If you are skiing and snowboarding, the Leichhardt T-bar at Perisher has been replaced with a quad chairlift so more powderhounds will be able to access the popular runs.

Treat yourself to a homemade cake at Whisk and Cocoa Cake Parlour
In Berridale, this family-owned cafe specialises in delicious, homemade cakes. You'll find everything from muffins and brownies to vegan and gluten-free treats. They also do great coffee and a few lunch items as well. Here's where to find them.
Grab a slice from Jindabyne's best pizzeria
Serving up the best pizza in Jindabyne for 25 years, Bacco Restaurant is a favourite amongst locals and visitors. The seasonal menu offers a mix of modern Australian and Italian cuisine with an extensive kids menu. It's open for lunch and dinner seven days a week.
Too tired to eat out? Bacco also has takeaway so you can go back to your cabin, put on your trackies and tuck in after a long day on the slopes.
Sample the goods at a local brewery
Jindabyne Brewing has a great selection of beers, including a pilsner and veissbeer. Head over in the afternoon for a drink, snack and a chat with the brewers.
Over at Snowy Vineyard & Microbrewery, the brewers use pure water from the Snowy River to create their selection of beers. The cellar door is family and dog friendly, and has a restaurant on-site where you can grab a light meal.
Kosciuszko Brewery is a much-loved outfit, operating out of the brewpub at Banjo Patterson Inn. You've probably seen their pale ale in pubs all over the state. Be sure to try it straight from the source.
Stay in the middle of a National Park
You can't get much closer to nature than staying inside NSW's National Parks. You'll find plenty of lodges in Kosciuszko National Park, run by the NSW National Parks and Wildlife Service. A few of the top picks for families are Creel Lodge overlooking Lake Jindabyne (sleeps up to 8 guests), the historic Currango Homestead in the high plains (sleeps up to 9 guests), and Wolgal Hut in Kiandra near Adaminaby (sleeps up to 8 guests).
READ MORE
Decathlond vs ALDI ski sale – Where to get your gear
The best NSW ski resorts for kids
12 tips to make your first skiing holiday a breeze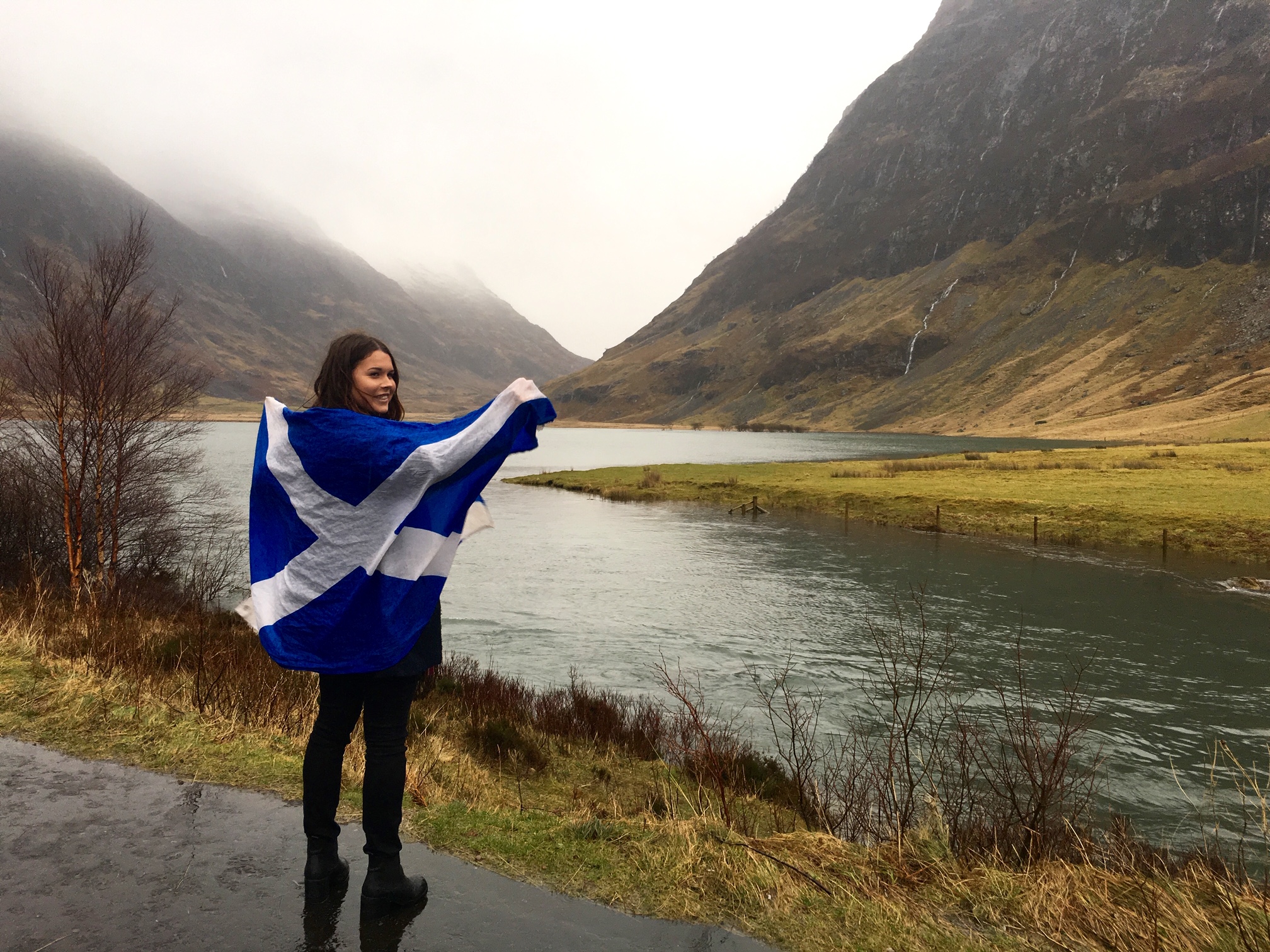 I was blessed with parents who really saw the value in travel. After our first family trip abroad to Thailand, I became obsessed. I was hungry for anything new and different. I yearned to be in the middle of a city on the other side of the world with a suitcase in one hand and google maps in the other, stumbling around trying to figure out where I was going; literally and spiritually.
* Affiliate Disclosure: This post may contain affiliate links, which means we may receive a commission if you make a purchase through the links provided, at no additional cost to you. Thanks for supporting the work we put into FamilyTravel.com.au!