If you picture your family in the UK, you'll probably imagine, grand castles, bright red telephone boxes and warm pubs with hearty food.
But the UK actually has a tonne of incredible beaches, secret coves, windswept clifftops and vibrant beachside towns. It seems, the Brits have been holding out on us.
The best secret UK beaches
Blackpool Sands, South Devon, England
A short drive from Dartmouth is the picturesque Blackpool Sands Beach. Tucked in a small bay, the beach is fully patrolled between May and September and has the Blue Flag certification ensuring that its clean and safe for young ones. In the high season, kayaks, stand-up paddle boards and bathing rafts are available for hire.
Mablethorpe, Lincolnshire, England
This seaside holiday destination has just as much fun on the sand as it does in the water. With a skatepark, nature sanctuary, golf course and a beachfront funfair, its a great place to visit for those cooler months. To see the beach from a new perspective, jump onboard the Mablethorpe sand train.
Watergate Bay, North Cornwall, England
Calling all surfers. Watergate Bay is a three kilometre stretch of golden sand with a stunning outlook from the clifftops. Surf lifesavers patrol from May to September, however the consistent weather conditions mean the kids can grab a board and catch some waves all year round.
Bundoran Beach, Donegal, Ireland
Another great destination for teens who love to surf. Bundoran is just across from Donegal Bay, in the northern part of Ireland. It's famous for its waves, but visitors should be wary of rocks, reefs and rough waters. Not keen on swimming? The Wild Atlantic Way is home to incredible rock formations and rugged coastline that you could spend hours exploring.
Sango Bay, Scotland
With breathtaking cliffs, huge rock formations and sweeping sand dunes, the highlands of Scotland boast some of the most beautiful beaches in the UK. Sango Bay is among the many, offering onsite camping, geology tours and rustic dining experiences. It's prone to experiencing nature's wilder side so visiting between April and September is best.
Tenby Beaches, Pembrokeshire, West Wales
Pembrokeshire is a haven for families who love to swim, play in the sand, and explore along the shoreline. There are four beaches that surround the seaside town of Tenby, with beautiful rock pools, deep blue waters and open expanses of sand to run around on. Tenby's Harbour beach, awarded the most beautiful beach in Europe, is a must visit.
Read more about the UK's best beaches here.
Island Hopping
If you fancy a more immersive summer experience, the UK actually has a huge string of islands just waiting to be explored. Here's a couple of our favourites.
Isle of White, England
Considered one of Britain's favourite family holiday destinations, the Isle of White lies just off the south coast of England. The island has enough to keep the kids entertained for weeks. With sandy beaches, theme parks, castles, wildlife sanctuaries and festivals, you'll never hear "Mum, I'm bored".
Isle of Skye, Scotland
Think you have seen this before? If you are a fan of Star Wars you have. This is the island where Rey tracked down Luke Skywalker. There's even a Star Wars themed hotel – Skyewalker Hostel
The Isle of Skye has jagged mountains, dramatic rock pinnacles and unpredictable weather. Its largest town, Portree, is made up of pretty painted houses, quaint cafes, and tourist accommodation. Try a cottage rental, or in summer a glamping teepee.
Families can delve into the fantastical world of Scottish folk lore with a visit to Faerie Glen, or the majestic green and blue fairy pools. Or simply battle each other with lightsabres.
Anglesey, Wales
Looking for a budget break away from the crowds? Try the Isle of Anglesey, also known as Mam Cymru or 'Mother to Wales'. This island has picturesque coves, bustling fishing villages and a stunning coastline. The beaches are suitable for swimming, kayaking, windsurfing and adventure boating, so there really is something for everyone.
If you'd like to read more about these wonderful Islands, click here.
Summer Road Trips
For a lot of families, there's nothing better than packing up the car and setting off on a long (or short) driving adventure. Here are some of our favourites routes for families.
Causeway Coastal Route, Northern Ireland
The Causeway Coastal Route stretches for 200kms between Belfast and Londonderry in Northern Ireland. Steeped in myths and legends, the scenery is the main attraction along this beautiful drive. Leave plenty of time to explore the Giant's Boot, Wishing Chair and Shepard's Steps. Game of Thrones fans won't want to miss a visit to the Dark Hedges which form part of the 'King's Road' in the popular TV series. There are plenty of villages to stretch your legs and refuel before hitting the road again.
North Coast 500, Scotland
This 800 kilometre (500 mile) roundtrip begins in Inverness and winds through one of the most rugged landscapes in the world. Explore the unfettered beauty of the Scottish Highlands, from the Black Isle's lush green forests to the stunning loch-side mountains of Wester Ross. This trip can take anywhere between 5 and 8 days but don't feel the need to rush as there is so much to soak up along the way. Plan each leg of the trip carefully to ensure you have a comfortable place to sleep each night and plenty of food to keep you going.
A470, Wales
Take a trip down Wales' very own Route 66, driving south through some of the countries most incredible scenery. Along this 300km stretch you'll have a chance to take in the stunning natural beauty Snowdonia National Park, home to the country's highest mountain and largest natural lake. Further along your journey, you'll travel through Brecon Beacons National Park where you can explore underground caves, stone ruins and the beautiful National Botanic Gardens of Wales.
More info about these fabulous road trips here. Do you have a favourite beach, road trip or UK island that's not on our list? Let us know editorial@boundround.com
Of course, you'll have to visit London if you are going to the UK. In this video, the local kids spill the beans on their favourite things to do in the English capital.
READ MORE
Free stuff to do in London with kids
22 top things to do in the UK with kids
Follow your favourite books through the UK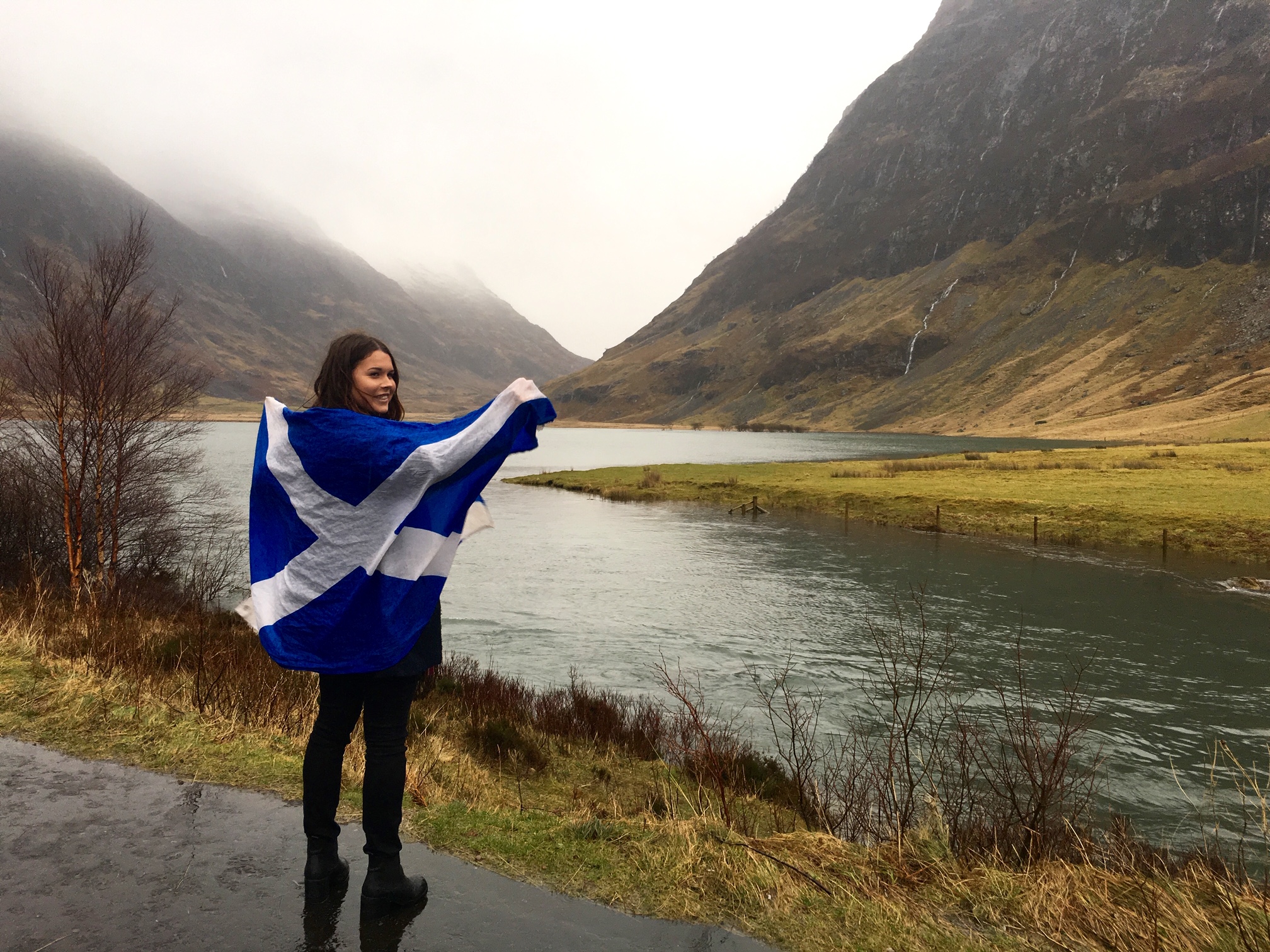 I was blessed with parents who really saw the value in travel. After our first family trip abroad to Thailand, I became obsessed. I was hungry for anything new and different. I yearned to be in the middle of a city on the other side of the world with a suitcase in one hand and google maps in the other, stumbling around trying to figure out where I was going; literally and spiritually.
* Affiliate Disclosure: This post may contain affiliate links, which means we may receive a commission if you make a purchase through the links provided, at no additional cost to you. Thanks for supporting the work we put into FamilyTravel.com.au!