The team at Family Travel are no strangers to a buffet breakfast. It's something our kids always love, and can be a deciding factor when choosing where to stay. We recently ranked some of the best hotel breakfasts in the world, but this time, we're keeping it local.
We set out to find the best buffet breakfast on Australia's east coast.

Atelier at Sofitel Sydney Darling Harbour
Words by Bethany Plint
"Bonjour madame, mademoiselle," a friendly waiter greets us, stepping out from behind a huge bouquet of flowers. I get a whiff of freshly baked croissants and, for a brief second, I think I've somehow teleported to France. I then remember that Sofitel is a French hotel chain.
Abdul, according to his name tag, takes my mum and me over to our table. He gives us a run-down of the buffet on the way.
"The chefs at the live cooking station will cook your eggs any way you like – scrambled, poached, Benedict, chocolate…"
On the right hand side of the room, a row of steaming bain-maries stretch across a five-metre table length. Abdul gestures towards an old-school bakery cart. "Breads and pastries for our gluten free guests."

Just beyond the colourful fruit and muesli station, we reach our table. The view is unreal. Atelier is four storeys up, commanding a spectacular view over Darling Harbour through floor-to-ceiling glass windows. For the best view, ask for a table near the champagne bar. We order a coffee with Abdul and head out for round one.

At the cold station, we peruse the spread of fruits, yogurts and cereals. Mum spots the cheese and charcuterie and she's off. We rendezvous at the juice bar and have fun mixing different flavours together. We end up with a mango and cranberry juice mocktail of sorts.

Our healthy streak doesn't last long as we head to the hot food station. I pile my plate with garlic mushrooms, roasted tomatoes and hash browns. Mum takes a chance on a small potted egg of some description. She up-ends it on her plate – eggs benny with spinach and hollandaise. We stop for a piece of toast on the way back, choosing from five freshly sliced loaves.

Two coffees and two plates down, we're starting to slow but we soldier on and hit the dessert station. This will likely be every kid's first stop. Baskets of pancakes, waffles, donuts and muffins wrap around the live cooking station, with toppings and sauces scattered throughout. I throw a few marshmallows on my waffle and give it a good lashing of caramel sauce.
Mum is waiting for the next drop of honey to fall into the pot from the sticky sheet of honeycomb. "It doesn't get much fresher than that," she says.

Sufficiently stuffed, we savour the last few sips of our barista-made lattes, though there is a Nespresso station if you prefer coffee of the Clooney variety. Mum and I compare Atelier to a few other hotel buffet breakfasts we've tried. "Top five for sure," we conclude.

Beyond the buffet breakfast, if there's one reason to stay at Sofitel Sydney Darling Harbour, it's the infinity pool. Picture a rooftop oasis in the middle of the city with dozens of sun beds, lined by potted palm trees. You can swim right up to the edge and look out at the skyline and the boats moored below. A glass panel, just over a foot high, is there to stop little ones from climbing over but kids must be supervised at all times.

Atelier is open for breakfast between 6am-10:30am during the week and 6am-11am on weekends. The Sofitel Sydney Darling Harbour is right next to Sydney ICC and within easy walking distance of Sydney SEA LIFE Aquarium, Madame Tussauds, the Maritime Museum and Barangaroo.
Garden Court Restaurant at Sofitel Wentworth
Words by Emma Tuchin
The restaurant at the Sofitel Wentworth looks and feels like a Parisian Bistro. Oliver (6) and Remy (3) are starving and very excited to be given the opportunity to behave disgracefully in such a grand place.
We are greeted with a 'Bonjour' from a lovely waiter who looks positively thrilled to see the rowdy children we have in tow, and after taking out coffee and babychino orders, he directs us to the children's buffet.
First round, Oliver and Remy load up with croissants, pastries, cereal, muffins and yoghurt pots. As they sit down, another cheerful server tells us the chefs will make eggs any way we like, as well as pancakes and waffles. Oliver's eyes light up and a pancake order is made.
I take a few turns about the room, weighing up my options and feeling a little overwhelmed by choice. I order a serve of poached eggs and opt for brie and smoked salmon from the charcuterie station, for now, sticking to a French theme.
Not one to fuss about, Brett heads straight for the hot buffet and piles on eggs, sausages, hash browns, bacon, mushrooms and tomatoes.
There was a bit of a queue forming around the toaster, which I wouldn't have minded had I not had two small, impatient children with me. So we decide to stick to pastries and fresh bread.
Oliver's pancakes arrive and look fluffy and delicious. He drowns them in Nutella and braces for a third round.
Remy is done with sitting still so he and I talk a walk around and watch the huge honeycomb on display dripping with fresh honey. We also discover the asian cuisine options, which for us are something of a novelty for breakfast. We return to our table with a pile of dim sims and pork buns.
We are slowing down. Brett has reached his hash brown limit, and the little boys are ready to burn off their breakfasts, but not before a quick last round to make sure we've tried everything. We head to the fresh fruit and choose some lighter options. From an array of yoghurts in little glass jars, I choose some bircher muesli. There are so many juice varieties, we each pick something different to try. Oliver is back at the children's buffet, determined to fit in one last bowl of coco pops.
The food at Garden Court Restaurant was fresh and replenished swiftly, and the service was friendly and efficient. Watching the two kids work the buffet like seasoned travellers was very entertaining, but it also gave them the freedom to make their own choices, which they don't always get.
The Sofitel Wentworth is also well located near the Royal Botanic Gardens, which is where we headed afterwards to burn off some of the calories.
The Ternary at Novotel Darling Harbour
Words by Jemma Newlyn
Breakfast at the Ternary is the perfect combination of luxury, comfort and damn good croissants.
Greeted with mimosas and smile, our Saturday morning kicked off just right. The Darling Harbour restaurant boasts elegant interiors without the sacrifice of family inclusivity. Floor to ceilings windows allow both warm morning sun and incredible views of the city.
For the little ones, it's buffet heaven. The Kids Corner is kitted out with coloured plastic tabelwear, and there's a massive flavoured milk dispenser. No complaints there.
The area is also lined with Fun Facts, making the serve-yourself process a whole lot smoother.
For the main buffet, there's an excellent array of gourmet breakfast options. The full English breakfast buffet is constantly being topped up, and the tater tots are certainly more-ish.
Theres also an in-house kitchen where your ultimate omelette dreams can come to life.
The Ternary buffet breakfast offers a range of fresh juices, fruits and homemade yoghurt muesli pots. If you're a patisserie connoisseur like myself, you'll be pretty satisfied with the bakery.
And don't worry parents, we found your chocolate milk equivalent. The buffet breakfast includes gourmet cheese and charcuterie boards. Oh, and did I mention the mimosas?
Thyme2 at Sofitel Brisbane
Words by Kenn Holmes
My seven-year-old is so excited at the thought of a hot chocolate and pancakes that he performs an impromptu break dance in the main foyer. The friendly staff at Sofitel Brisbane just smile as if they have seen this dozens of times before from excited children.

The buffet breakfast at Sofitel Brisbane has everything you could think to power your children for a whole day of adventure. The only thing more impressive than the food is the magnificent view. The floor to ceiling glass windows offer spectacular sights of ANZAC Square and the growing high rise buildings.

My six and seven-year old spy the test tubes of various cereals as we we're shown our table. After choosing their favourite jams from the table selection, they're off in that direction before I can even say "hot chocolates all around."

They load up tier plates with watermelon, then head for the spread of French pastries. Partial to a an almond croissant myself, I certainly wasn't let down.

In the hot section, you can choose from a range of Asian noodle and rice dishes, as well as the usual buffet fare. Eggs Benedict, crispy bacon, tasty mushrooms, beans and steaming porridge were all on offer. And, of course, my kid's all-time favourite – pancakes with a surprise serving of churros.
Busy chefs are standing-by to cook fresh omelettes and eggs anyway you want them. In the European section, I peruse the selection of cheeses, fresh salads, tasty breads, more bacon and fresh continental meats.

Onto their favourite for the morning, the juicing station. What better way to give kids something healthy than to let them make it themselves? The eldest decided that apple, lemon, orange and watermelon sounded good. He carefully fed in each item himself and his eyes almost fell out of his head when he tasted his own concoction and exclaimed "that's yummy!"

At this point, the boys' stomachs hadn't quite caught up to their heads so it was back to the pastry cart. Then back for more watermelon, bacon, and pancakes. Thankfully, not on the same plate but only minutes apart. I thought to myself, "where are these kids fitting all this food? I am sure they ate yesterday?" Hotel buffet breakfasts bring out the hungry animal in all of us, especially kids.

At least teaching them to use a knife and fork at home finally had its reward with great eating habits on display to anyone that nodded as they walked past. Proud Dad moment indeed.

No breakdancing on the way out as they only made it to the lounge chairs in the lobby before collapsing into a food coma. Their only request being "When can we come back Dad?"
Hungry?
You don't necessarily have to stay at the hotel to enjoy these incredible buffet breakfasts. Each of these restaurants welcome walk-in guests. Just make a booking online or over the phone. Staycation sorted.
The journalists were hosted by Accor Hotels. All opinions are their own.
READ MORE
You need to check out the world's wackiest restaurants
These hotel breakfasts will blow your mind
Weirdest McDonalds foods around the world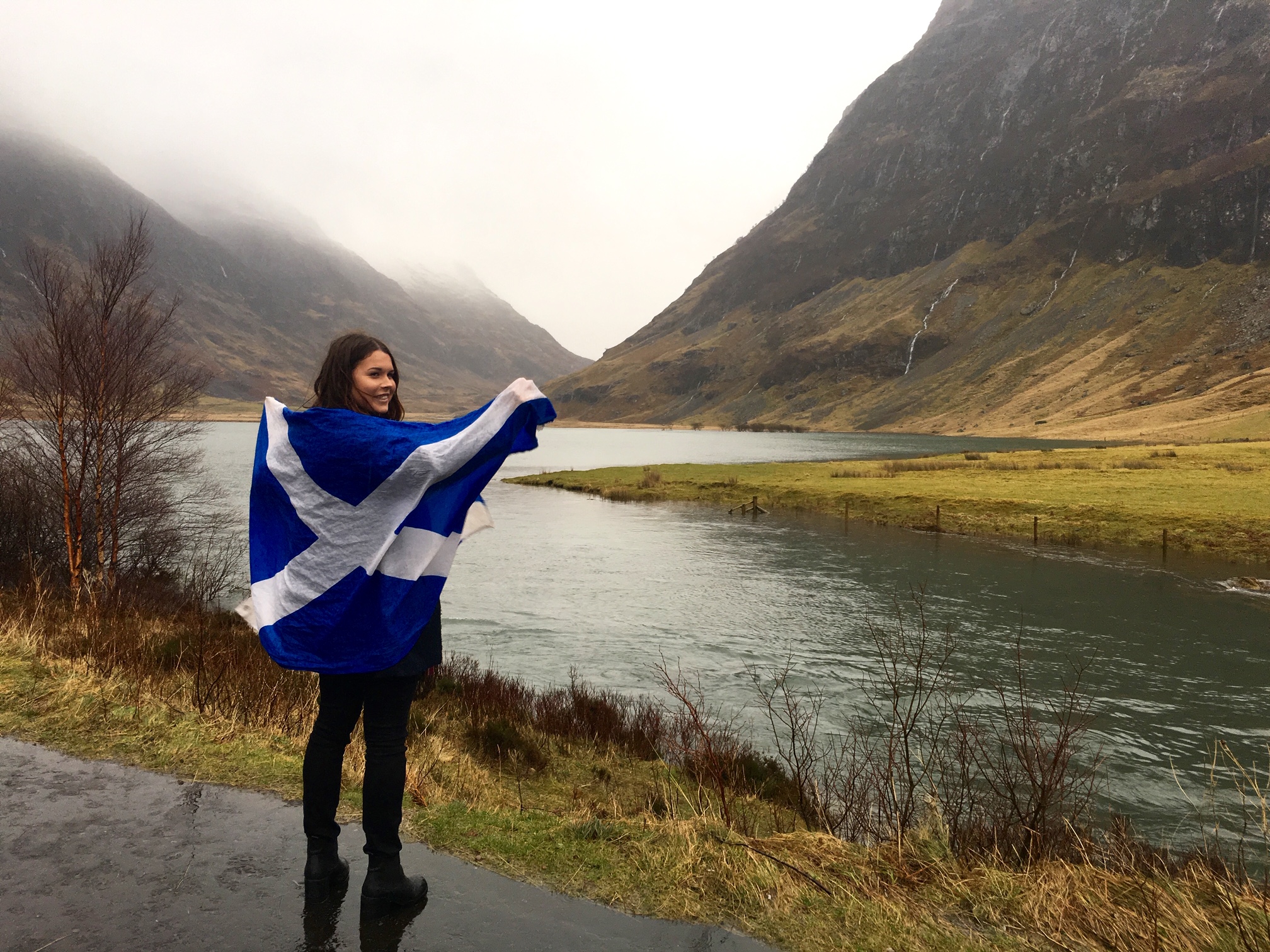 I was blessed with parents who really saw the value in travel. After our first family trip abroad to Thailand, I became obsessed. I was hungry for anything new and different. I yearned to be in the middle of a city on the other side of the world with a suitcase in one hand and google maps in the other, stumbling around trying to figure out where I was going; literally and spiritually.
* Affiliate Disclosure: This post may contain affiliate links, which means we may receive a commission if you make a purchase through the links provided, at no additional cost to you. Thanks for supporting the work we put into FamilyTravel.com.au!