Vivid Sydney is gearing up to celebrate an epic 11th anniversary this week. From 24 May to 15 June, millions of visitors will descend on the city of Sydney over 23 nights for the largest festival of Light, Music and Ideas on this side of the planet.
At the helm is Sandra Chipchase, CEO of Destination NSW. Sandra gave us the scoop on everything going down at Vivid Sydney this year.

What makes Vivid standout?

"Vivid Sydney is unique by nature and by design," Sandra says. The entire festival hinges on three pillars; light, music and ideas. It's where art, technology and commerce intersect in a spectacular public showcase that gives Sydney a whole new glow.

Above all, Vivid's biggest standout feature is that no two installations, performances or talks are the same. Each year brings a new crop of innovators who's work evolves with shifting trends and ideas.

Vivid Sydney is about more than just snapping a great photo for instagram. The festival provides a platform for artists, engineers, speakers and creatives in general to showcase their work to the masses. It sparks thoughtful and open discussions about issues that affect our ever-changing society.
Vivid Sydney spread its roots over the last decade, enveloping multiple new precincts in the greater Sydney region. These spaces are "enlivened through creative installations and projections, inspiring music and compelling discussions and debate", Sandra says.
Proudly presented by Destination NSW, "Vivid Sydney is an event that captures the imagination, supports local creative industry, inspires and reinforces Sydney as the creative hub of Asia and the Pacific."

Sandra Chipchase, CEO of Destination NSW

What's new at VIVID this year?

Vivid School
This year, Vivid is inviting high school students to take a hands-on role in the festival. Students from years 9-12 can put their creative skills to the test with the inaugural Vivid School program.
"Vivid School offers students the opportunity to meet some of the creatives behind the award-winning festival to ask questions about pursuing a career in arts and technology."

Sandra Chipchase, CEO of Destination NSW
The initiative will also help build awareness around STE(A)M subjects in High Schools around the country. By shining the spotlight on science, technology, engineering and mathematics, Vivid School will allow students to hone their craft and give them a foot in the door to contribute their own installations in future Vivid Sydney events.

Pixar: 30 Years of Art & Animation
Set to capture the hearts of festival goers of every age, Pixar Animation Studios will showcase their creative process in an installation designed especially for Vivid Sydney. The custom animated piece features everything from pencil drawings and acrylic artworks to digital paintings and final film frames. Projected on The Argyle Cut, Pixar: 30 Years of Animation will reveal what goes into making our much-loved animated movies, and inspire the next generation of animators.

Eora: Broken Spear
To mark the Year of Indigenous Language, the southern pylon of Sydney Harbour Bridge will don a spectacular light projection, curated by Rhonda Roberts AO. Rhonda is a member of the Bundjalung nation, and a celebrated artistic director, festival curator, producer, writer and journalist. Eora: Broken Spear will come to life in collaboration with The Electric Canvas, experts in large scale and architectural projections.
What will families love?

Volaré at Luna Park Sydney
For the second year in a row, Sydney's iconic grinning theme park will host a dazzling event as part of the Vivid celebrations. "Adrenaline seekers can get airborne in the new family thriller, Volare, studded with thousands of LED lights," Sandra tells us. Make sure you arrive hungry; there'll be loads of dinner options from street stalls to fine dining. But it's probably a good idea to let your dinner go down before taking on the tummy-turning thrill rides.

Vogue Codes Kids
Kids with a knack for computers will want to check out this interactive coding workshop. "Each session will include a live workshop for kids to create and develop their own online game," Sandra tells us. The workshops also touch on robotics, augmented reality and drones, and give kids a chance to chat with real developers.

Vivid Sydney at Chatswood
Can't make it all the way into the city? Chatswood will be hosting a range of dazzling activities across light, music and ideas. At Chatswood Interchange, kids can play the Cascading Harp; a colossal wind chime made from colourful ropes, traditional bells, and LED lights. Don't miss the 3-day Girl Gamer E-Sports Festival where competitors will battle it out for a place in the World Championship.

Winter Camp at Barangaroo
Exchange Place in the brand new Barangaroo precinct will be drenched in layers of light, sound and puppetry, representing the elements of land and water. "School children will perform as fish puppets with the magnificent six-metre tall puppet Marri Dyin (Great Woman)", Sandra says.
"Marri Dyin is not a traditional spirit, but rather a contemporary concept. Her existence seeks to recognise the influence and importance of the First Nations women, including Barangaroo, a Cammeraygal leader of the Eora Nation who lived in Sydney prior to settlement."


Sandra Chipchase
Robot SPACELand
"As we enter an age of renewably-powered, driverless automobiles, the question arises: what do we do with the estimated 1.5 billion cars in the world today?" We turn them into giant robots, of course.
Robot SPACELand is built around a 16-metre high robot name ECOBOT, made entirely from crushed cars. He and his fellow robots work to recycle old cars and industrial junk to regenerate alternative landscapes and restore the earth.

Inclusive Play at Tumbalong Lights
Vivid Sydney's inclusive play area will take on a space theme this year. The low sensory sessions include installations such as Alien Visitor, a tribute to Indigenous Dreaming through Under the Milky Way and a journey To the Moon and Back in under three minutes.

Firefly Field at Royal Botanic Garden Sydney
Experience the magic of walking through a flurry of fireflies in this mesmerising installation. 500 flying light points will dart above the ground to replicate the dazzling aerial ballet of these glowing creatures.

Lights for the Wild at Taronga Zoo
Always a favourite, Taronga Zoo is again hosting its Lights for the Wild spectacular. Follow the glowing lanterns that illuminate the path down the hill. Look out for the star-spangled Asian Elephant, a family of glowing Silverback Gorillas, the iridescent Marine Turtle and the Weedy Sea Dragon. This year, a streak of Sumatran Tiger Cubs and a cuddly Koala will join the pack.
We asked Sandra what she's most excited to see this year…
There's just so much – it's impossible to choose! I'm really excited to see the work Ballerina by Italian artist Angelo Bonello which will be at Campbells Cove. This piece demonstrates the grace, and the beauty of ballet in exquisite simplicity.


Sandra Chipchase, CEO of Destination NSW
She adds, "City Recital Hall is always a special venue and this year it will host artists including Paul Kelly and Australia's representative to Eurovision Kate Miller-Heidke, which will be a treat for audiences."
How do I plan my visit?

Choose a handful of things you'd like to see. Don't try and cram too much into one night. You might find the kids get burnt out and want to head home before you've ticked everything off your list. Why not turn it into a city staycation? That way you can take it slow and make sure you see everything on your Vivid bucket list.

When it comes to planning a route around the festival precincts, Sandra says the best resource is the Vivid Sydney website. Here, you'll find a map of the Light Walk detailing which light installations and projections are in which areas.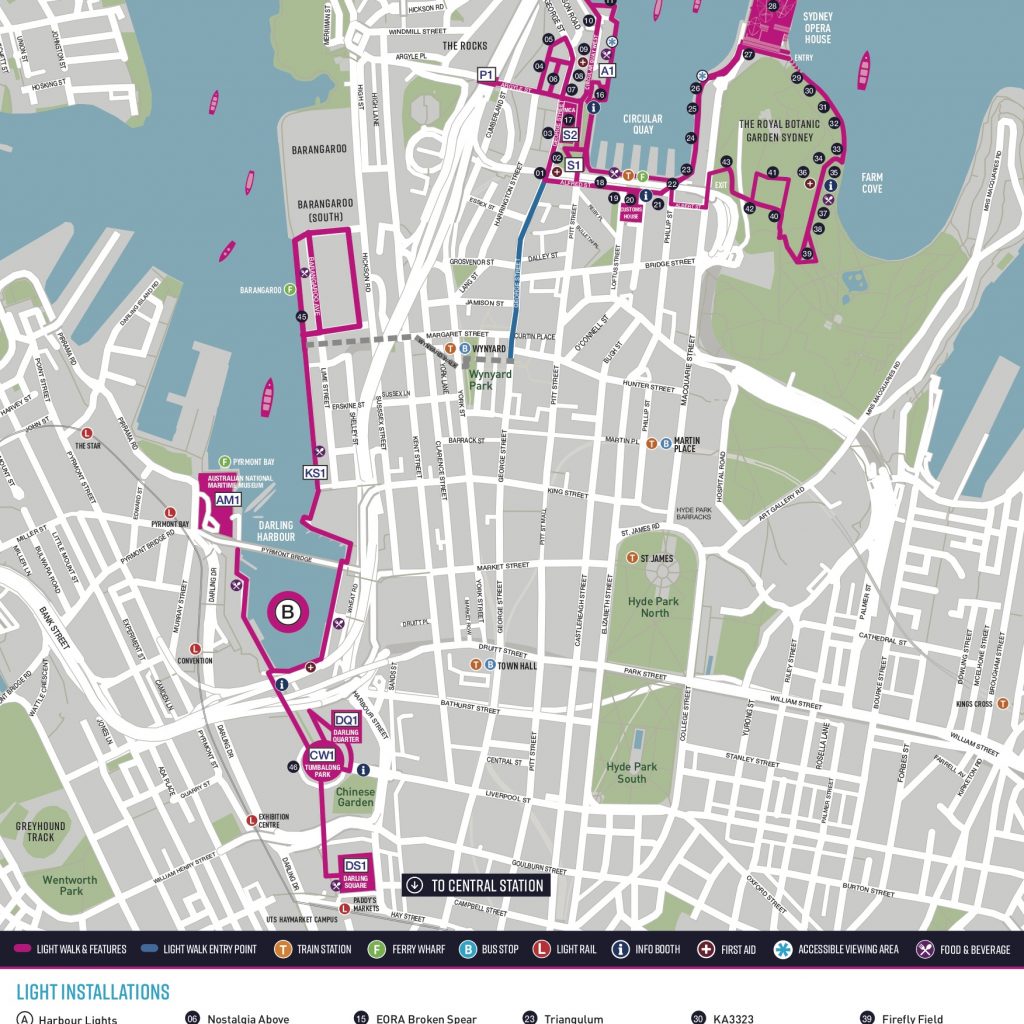 How do I get there/around?

Vivid Sydney attracts millions of visitors every year, so expect a bit of a crowd. "The best way to access Vivid Sydney is by public transport," Sandra tells us. "We encourage guests to start their journey by arriving by train or bus and walking to one of the precincts involved in the three-kilometre Light Walk such as Darling Harbour or Circular Quay."
Festival goers can expect additional trains and buses on weekends to help them get to and from Vivid Sydney precincts. Road closures and parking restrictions will be in place during the festival to ensure the area is as pedestrian friendly as possible.
Tip: Use the transportnsw.info Trip Planner to obtain up-to-date train, bus, ferry and light rail information.
When should I go?

Vivid Sydney runs from 24 May to 15 June. If there's a particular one-off event you'd like to see, this will obviously determine the date you head in. However, there are exciting things happening in the public precincts every night of the festival.
The Vivid Light walk is the most well-known element of the festival and where most visitors tend to visit.
"Friday, Saturday and Sunday nights generally attract the biggest crowds, so families and guests with accessibility considerations may prefer to visit earlier in the week," Sandra suggests. Otherwise, you can extend your experience across several nights.
"Lights turn on at 6pm every night, and it can also be helpful to head out earlier in the week when it's easier to see and move around," Sandra says.
How accessible is it?
Priding itself on diversity and inclusivity, the Vivid Sydney line-up offers something for everyone. "It doesn't matter your age or your interests, Vivid Sydney offers inclusive and accessible installations, events and experiences over 23 nights," Sandra says.

Visitors with accessibility requirements will find a number of accessible viewing areas, audio descriptions of installations, text to talk on the Vivid Sydney website, and interactive guest experiences such as virtual tours of the Light Walk using a Samsung Galaxy Tab A.
Sandra informs us there will be drop off and pick up zones for each of the accessible viewing platforms at the Sydney Opera House, Dawes Point, Hickson Road Reserve, and Darling Harbour.
For full details of accessibility across Vivid Sydney go to vividsydney.com/accessibility
Read the full program at vividsydney.com and be sure to hashtag your photos with #vividsydney, #vividmusic, #vividideas and #ilovesydney.
READ MORE
Vivid Sydney – What's new in 2019?
How to have an accessible staycation in Sydney
Sydney's drool-worthy dessert bars for kids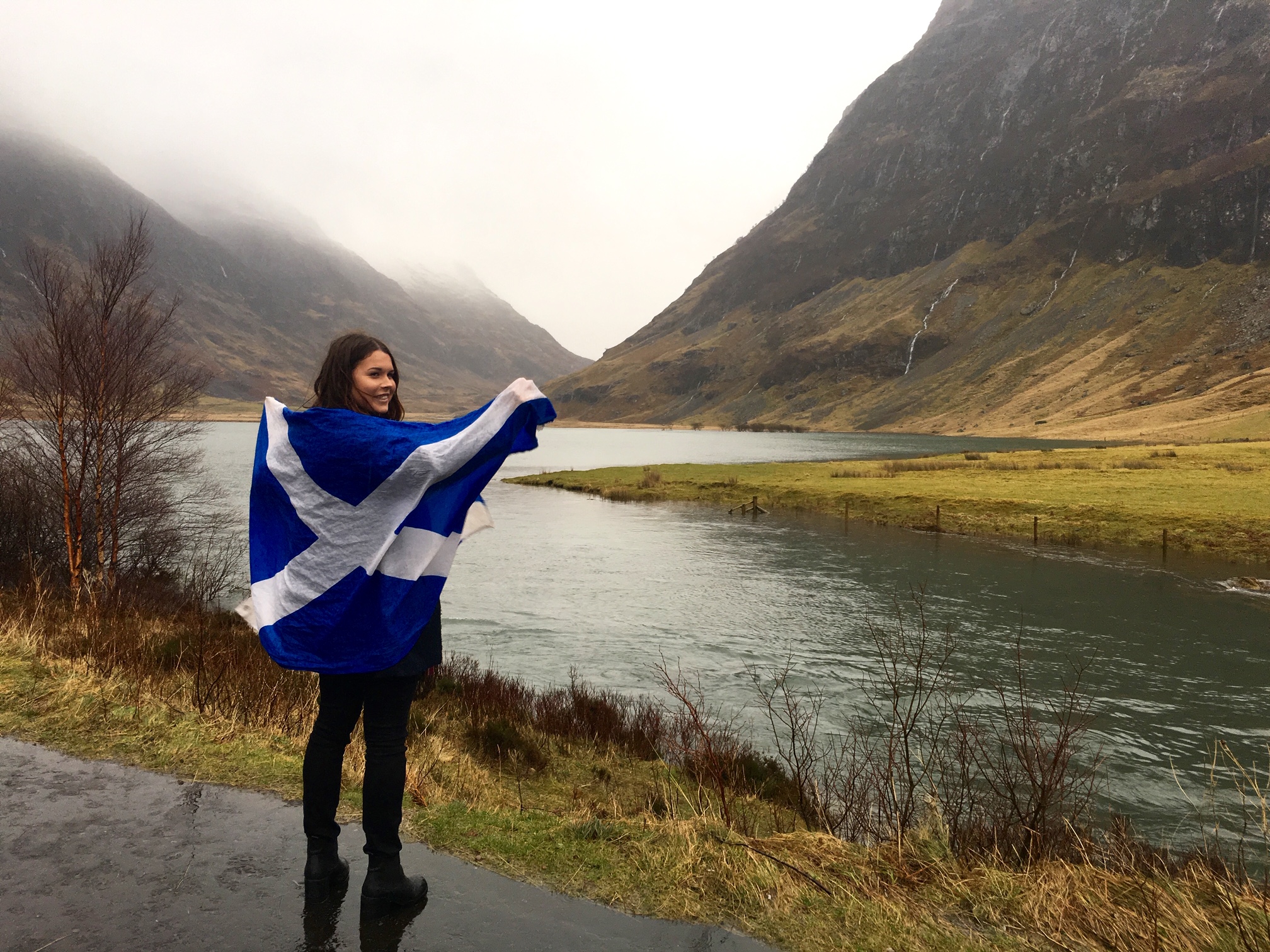 I was blessed with parents who really saw the value in travel. After our first family trip abroad to Thailand, I became obsessed. I was hungry for anything new and different. I yearned to be in the middle of a city on the other side of the world with a suitcase in one hand and google maps in the other, stumbling around trying to figure out where I was going; literally and spiritually.
* Affiliate Disclosure: This post may contain affiliate links, which means we may receive a commission if you make a purchase through the links provided, at no additional cost to you. Thanks for supporting the work we put into FamilyTravel.com.au!