The streets sing in a cacophony of horns as tuk tuks weave in and out of traffic like fearless bumper car drivers. Cows, pigs and camels wander down the middle of the road as locals simply go about their day, clearly accustom to the sight. Samosas and pakoras sizzle in deep pots of ghee and the smell of garam masala emanates from every suburban window. For a family adventure unlike any other, India awaits.
No matter how well-travelled you are, a trip to India is a huge undertaking. But boy is it worth it. From the moment you step out of the airport, you'll find yourself in a world of chaos. Those who love the thrill of unfamiliarity will thrive; others will get the hang of things soon enough.
Most first-time visitors tackle the Golden triangle in Northern India. This popular route connects the cities of Delhi, Jaipur and Agra. Other sought-after spots include Varanasi in the northern state of Uttar Pradesh, Kerala down south and the beachy region of Goa on India's west coast.
Keeping in mind the sheer size of India and its typically slow transport options, here are a few highlights to work into your itinerary.
Taj Mahal
Top of the list for obvious reasons, the Taj Mahal is India's most spectacular monument and most popular tourist attraction. It was said to have been built by the Mughal emperor, Shah Jahan, to house the tomb of his favourite wife, Mumtaz Mahal. Although, conspiracy theorists have been staring up trouble lately, challenging this well-known legend.
For most people, seeing the sun rise over the Taj is a major bucket list experience, but don't discount seeing it at sunset. As the sun sinks into the city's haze, golden hour hits and sends the marble into a vibrant shimmer.
Visiting in the early morning or evening is a great way to avoid the heat, but not necessarily the crowds. Chances are, you're not going to get a shot without any other tourists in it. Just embrace the fact that you're all sharing the experience together, then try to photoshop them out later if you really have to.
Hint: Get a fun photo of the kids standing in front of the Taj Mahal, pinching the top of the dome.
From Delhi, it can be done on a day trip but I highly recommend staying in Agra. By staying here a night or two, you'll have time to check out the other attractions in the area such as the Agra Fort and the tomb of Itimad-ud-Daulah. Be sure to check out local, lesser-known spots too. Sheroes Hangout, a "pay what you want" cafe run by acid attack survivors. It's perfect for a quick bite and supports a great cause with earnings going towards the Chhanv Foundation.
Old Delhi bazaars
Those who are familiar with Southeast Asian-style markets will buzz at the thought of browsing in the streets of Old Delhi. Vendors with storefronts, carts and street stalls set up every morning shop (after a sleepy start, usually around 9:30am). Here you'll find everything from spices to shoes, fabrics to food, and practically everything in between.
A network of lanes, each dedicated to one type of handicraft, criss-cross through the popular Chandni Chowk shopping district. You'll be wandering down an entire street dedicated to electronics, turn right and find yourself in a flurry of colourful wedding decorations.
On nearby Khari Baoli Road, travellers will find Asia's largest spice market. As Indians will tell you, buying whole spices is best. You just need to invest in a spice grinder, of which there'll be plenty to choose from. When it comes to bringing food items back to Australia, spices in sealed packages are generally okay. It's a good idea to declare them on arrival just in case.

If the idea of wandering through a busy market with curious kids gives you massive anxiety, try to visit just before lunch when the morning crowds have passed through. Vendors are typically very friendly and not at all pushy, unlike those in the more touristy city of Jaipur.
Amer Fort, Jaipur
Commonly referred as the Amber Fort, this spectacular 17th-century fort is famous for its rich honey colour. In the town of Amer, a short drive from Jaipur, it once served as the Royal Palace of the Rajput rulers.
As you drive into Amer, the main palace can be seen high in the hills. Surrounding it are multiple fortifications, connected by a snaking wall not unlike the Great Wall of China. However, this one only covers 12 kilometres.
Kids will love exploring the series of courtyards, grand halls and sprawling gardens. You'll come across a mix of Hindi and Muslim architecture, ordained in colourful artworks from natural vegetable dyes.
If they're interested in photography, there are plenty of opportunities to take creative shots. If you get the angle just right, you can snap a selfie in the mirrors of the ornate winter palace facade. A number of the balconies are enclosed with star-shaped lattice that give an artistic frame to the village below.
Hint: Elephant rides are available but responsible tourism operators don't recommend it as the animals may not be well cared for. If it's too hot to walk, take a Jeep instead.
Nearby, you can also visit the famous Panna Meena Ka Kund step well. The tessellating diamond staircases make for a wonderful photo, almost like an optical illusion. You may have seen photos of people wandering up and down the stairs, but this is no longer allowed for safety reasons. You can walk around the outer edge and hang your legs over the top step, but guards will blow their whistles at you if you venture in any further.
Ranthambore National Park
This sprawling national park is one of India's largest and most famous. Covering around 400 square kilometres in southeastern Rajasthan, Ranthambore is known for its diverse terrain, but more so, the animals that inhabit it.
It was formerly used as a hunting ground for the Maharajas of Jaipur. Today, the park draws thousands of visitors every year. Their weapon of choice? A camera.
The park is dotted with fascinating ruins from times gone by, but the biggest draw card has to be the famous Bengal Tigers. They are the national symbol on India after all. The dry landscape and variety of flora and fauna make Ranthambore National Park an ideal, safe place for these majestic tigers to thrive. Despite recent poaching and ecological threats, the tiger population continues to rise as new cubs appear on the scene.
Hint: A guided safari tour is the best way to see the animals up-close without interfering with their day-to-day life in the wild.
Home Cooking Experience
An experience I cannot recommend highly enough is to spend an evening with a local family, cooking, eating and sharing stories. As well as taking home a few great recipes, you'll leave with a far better understanding of modern Indian life. It's a great way to break down the tourist barrier and ask the questions you may not find answers to anywhere else.

Many multi-day tours will work this into the itinerary. If you're travelling independently, a quick Google search will return hundreds of local outfits offering home cooking experiences. In Delhi, Intrepid offers an unforgettable home cooking adventure as part of their Urban Adventures program.
The Home Cooked Delhi experience was one of the highlights of my entire trip. Our host, Kormal, her mother and grandmother, welcomed us into their home with a hug and presented us with a traditional red bindi. We were spoilt with an array of delicious local treats and spent some time getting to know our hosts, before heading into the kitchen to get our hands dirty. Kormal taught us how to make pakoras (her favourite comfort food), chapati and aloo gobi. Kormal's grandmother even dressed us in traditional sarees.
India can feel overwhelming when you first arrive, so spending an evening with a local family will put you at ease. Bonding over food is one of the best ways to understand other cultures and traditions. If all else, you'll leave with a full tummy and a few special family recipes. Priceless.
Agra Fort
Filtering through the crowds of street vendors, visitors must cross a spectacular drawbridge suspended above a moat to arrive at the main entrance gate. The enormous walled city was clearly purpose-built for military use. The network of ramps, corridors and gates you pass through to reach the main garden would once have been used to deter potential enemies from entering.
The striking red colour of the outer facade continues throughout the public courtyards. The walls surrounding the palace stand more than 20 metres high, and encompass an area of almost 100 acres. Funnily enough, Agra Fort takes the shape of an ear from above, although it's unlikely that this was intentional.
Construction began under the rule of Emperor Akbar in 1565, but the colour scheme took a dramatic turn when his grandson, Shah Jahan, came into power. The exquisite royal palace was makeover in his signature white marble. Unfortunately, it later became his prison. Though, as far as prison cells go, he was dealt a pretty good hand.
Shah Jahan spent his final eight years peering out over the Yamuna river at the resting place of his favourite wife, Mumtaz Mahal. It's in this same courtyard that most visitors get their first peek of the Taj Mahal. As you enter the Anguri Bagh pavilion and look through the cut-outs in the marble walls, the enormous white dome comes into view.
One thing to keep in the back of your mind, a few unfamiliar creatures live on the grounds of the Agra Fort. You'll see dozens of chipmunks in the grassy areas, a few bats hiding in the pillars of the smaller courtyards, and you may even encounter the odd monkey. Considering the number of tourists who come through everyday, these animals are not particularly fussed with humans and tend not to approach you.
Kerala Backwaters
For a less intense Indian experience, head south to the coastal region of Kerala. A network of man-made and natural canals make up the stunning backwaters, giving it the nickname "Venice of the East." Serene stretches of lakes and lagoons run parallel to the coastline, fed by the Arabian Sea.
The best way to navigate these tranquil waterways is by hiring a houseboat for a few days. From Alleppey, you can hire a large, family house-boat, which includes an onboard cook, captain and crew. Otherwise, you can opt for a day cruise. If you're going for this option, the town of Alappuzha is a great place to depart from.
Cruising the Kerala Backwaters showcases Southern India's lush, sub-tropical scenery away from the hustle and bustle of the city. We recommend ending your trip in Kerala so you have a chance to relax after a stint of intense sightseeing in the Golden Triangle.
Hint: Make sure you do your research and choose a reputable house-boat supplier. Online forums are a great place to trawl for insights.

Holi Festival
Celebrated across the entire country, the Holi Festival is the biggest, brightest and most joyful event on the Indian calendar. Holi takes place the day after the full moon of March, or Phalgun as per the Gregorian calendar.
Holi was born from the legend of Lord Krishna, a reincarnation of Lord Vishnu, who used to play pranks on the girls in his village by tossing water and coloured dye on them. Despite its somewhat controversial roots, the Festival of Colours is now widely accepted as a celebration of the spring harvest.
There is no shortage of bright, bold hues in the crowds that gather to welcome the spring harvest. Holika bonfires, singing and dancing are topped off by the throwing of coloured powders, dyes and water over the gathered throngs.
Each city will hold some degree of celebrations, but the towns of Mathura and Vrindavan are always the most extravagant. This is where Lord Krishna supposedly grew up. Like any festival that draws a large crowd, it can be stressful to keep the whole family safe and together. We recommend celebrating Holidays as part of a tour or with a local guide.

Hint: Don't wear your best, white clothes to the Holi Festival. No amount of stain-remover will get the colour out.
READ MORE
9 foods you have to try in India
Top tips for travelling to India with kids
Investigating India's wonderful wildlife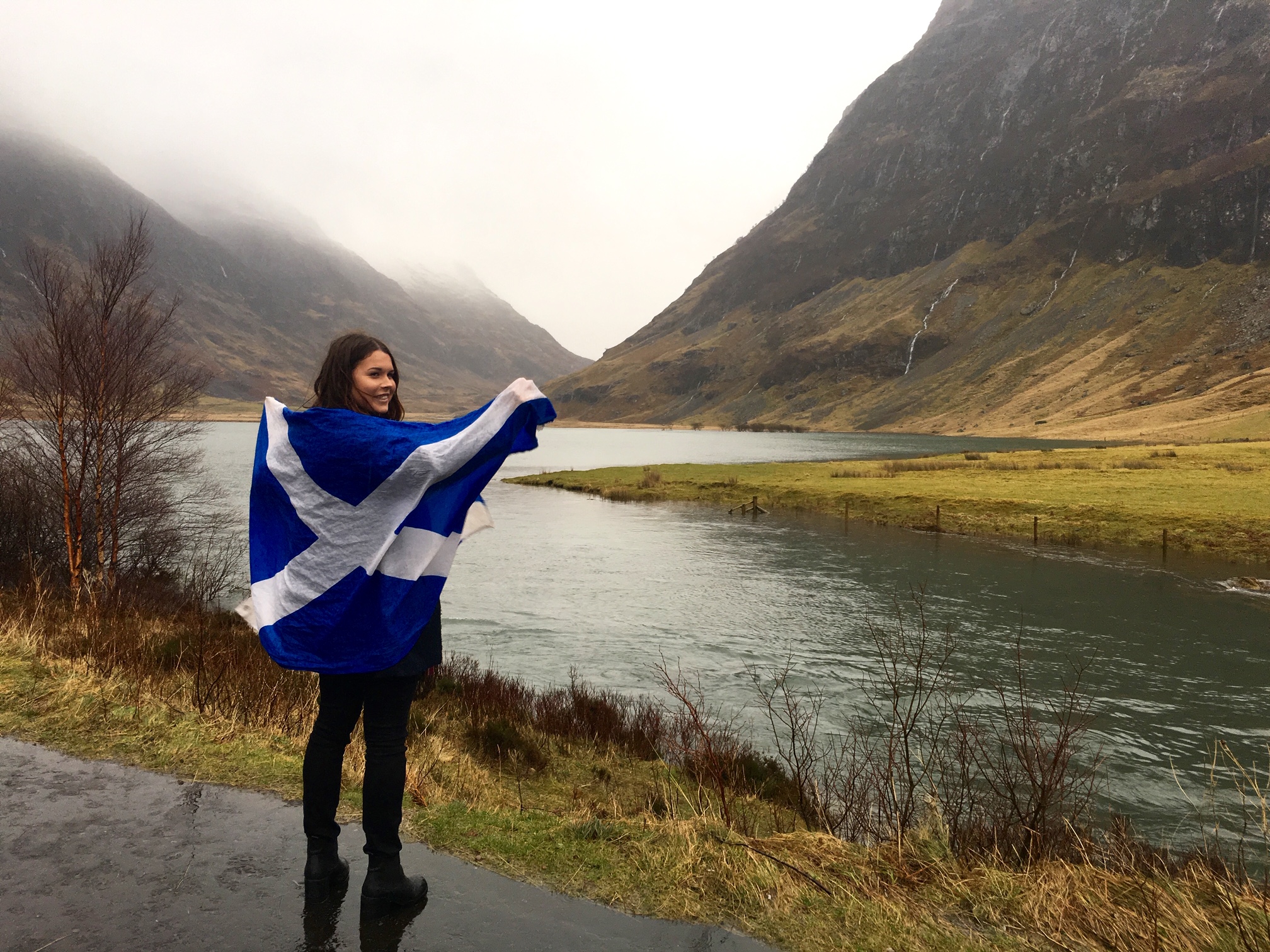 I was blessed with parents who really saw the value in travel. After our first family trip abroad to Thailand, I became obsessed. I was hungry for anything new and different. I yearned to be in the middle of a city on the other side of the world with a suitcase in one hand and google maps in the other, stumbling around trying to figure out where I was going; literally and spiritually.
* Affiliate Disclosure: This post may contain affiliate links, which means we may receive a commission if you make a purchase through the links provided, at no additional cost to you. Thanks for supporting the work we put into FamilyTravel.com.au!