The ultimate guide to things to do in Canberra with kids
It is believed that the name 'Canberra' comes from the Ngunnawal word for 'meeting place.' The description is indeed a great one. In Canberra, art, history, sport, food and nature combine to welcome uni students, public servants, families and tourists alike. Forget what you remember of your Year 6 excursion, because Canberra is well on its way to becoming a foodie's and culture vulture's seventh heaven.
Did you know Canberra has more restaurants and cafes per capita than any other Aussie city? Or that it is home to a museum of trees? Swap parliament for parks, playgrounds and cycle paths aplenty as you discover the weekend markets, museum collections, animal encounters and foodie hubs that make the city special. You might even have to take a vote if you want to fit something in for everyone on a family weekend to Canberra.
Canberra is 3 hours' drive from Sydney, and 7 hours from Melbourne, via many a roadside fruit stall. In fact, it makes a great pit stop en route to the snowfields if you are a family of skiers. It is worth driving, as having a car is handy in Canberra as long as you can brave the sometimes-baffling roundabouts. However, without a vehicle of your own, you can make use of the ACTION public bus service as well.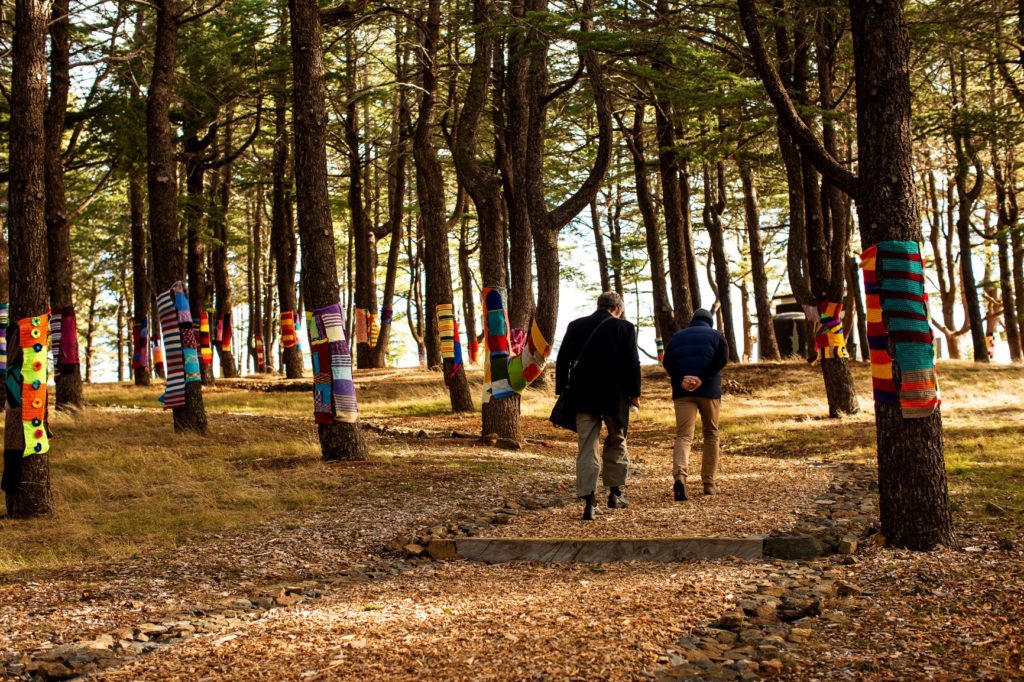 Top 10 things to do in Canberra
Pay your respects and discover interactive history at the Australian War Memorial
Let loose in the kid-friendly spaces indoors and outdoors at the National Museum
See the sharks circle in Australia's largest inland saltwater tank at the National Zoo and Aquarium
Visit the latest exhibitions from around the world at the National Gallery
Get hands-on and experiment with science at Questacon
Walk around Lake Burley-Griffin
Witness politics unfold at Parliament House and Old Parliament House
Take a kite and a picnic to the playground at the National Arboretum
Enjoy bookshops and cafes in the suburbs such as Manuka
Bring your ski gear and head to the slopes at Corin Forest
Things to do in Canberra with…
Best time for families to visit Canberra
Canberra is one of those rare destinations that you genuinely could visit at any time of the year, although try to time your visit for one of the city's frequent festivals or special exhibitions. Expect to rug up in winter as it is known to receive the odd (rare) spot of snow. You'll need a parka to combat the slicing winds atop Telstra Tower. Things heat up big time in summer, too. In both those seasons, make the most of the many indoor attractions. We love Canberra in autumn. The tree-lined streets and parks look their best as the foliage turns a brilliant red.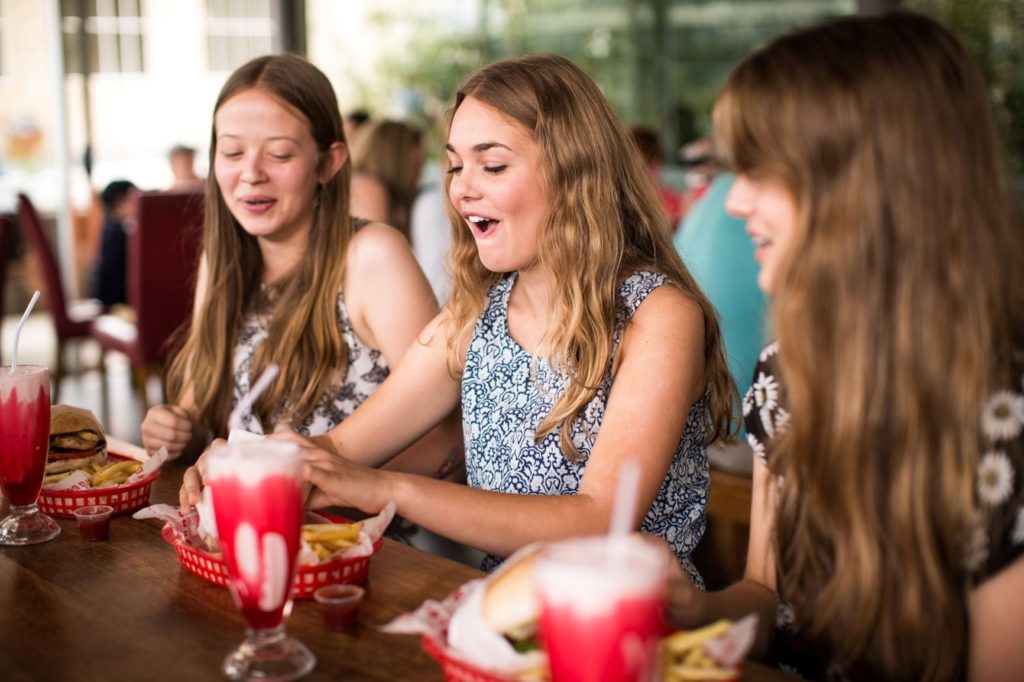 Canberra's family-friendly places to eat
Whether you're a Canberra local or just a frequent visitor, you've likely heard of Brodburger. Its reputation precedes its burgers, which are flame grilled, scrumptious and come in all shapes and sizes (including vegan and vegetarian). Add a side of onion rings, a milkshake and a run-around on their playground and you're set! Brodburger has a venue in Kingston, near the Glassworks and in Capital Brewing Co. in Fyshwick.
Follow up your burger with something sweet from Frugii. Ever heard of a 'dessert laboratory'? Sounds pretty cool, right? Open seven days a week in Braddon, this sugar heaven produces a weird and wacky and frequently changing menu of ice cream, gelato and sorbet, as well as cheesecakes and pastries. Try more unusual ice cream flavours such as 'Vegemite on Sourdough,' 'Beetroot and paprika,' or 'Butter Chicken.' Grease Monkey and Milky Lane are two more great Braddon picks.
In this story, we hear straight from kids and teens in Canberra about more top picks of places to eat.
Read more: the best family food and restaurants in Canberra
Free fun in Canberra for families
So is the National Arboretum – which is effectively a museum of trees. Bring a picnic to enjoy their wide grassy spaces, then let loose on the acorn-themed playground. The curious can also enter the bonsai room, containing various types of the fairy-sized trees.
Bring a bike and a whole range of activities opens up to you. Just 15 minutes from the city centre lies 50-kilometres worth of maintained mountain-biking trails in Stromlo Forest Park. Majura Pines also has great beginners' tracks.
You can also pedal around Lake Burley Griffin, which is flat and easy to navigate. Whether on foot or on wheels, try different sections of the route to pass some of Canberra's most famous monuments. Wander past international flags, Australian of the Year plaques and prominent buildings.
What's on?
The best Canberra annual events for families
Enlighten Festival – March
From the light installations and Night Noodle Markets to the Lights!Canberra!Action! film festival and the hot-air balloon Spectacular, everyone in the family will be glowing after these festivities.
Floriade – September/October
You'll have a bloomin' good time thanks to live music concerts, food tents, NightFest events after dark and over 1 million flowers on display. Read more about Floriade Festival in a previous year.
Read more about Floriade Festival in a previous year.
Popular stories
Guide to Australia's best kid-friendly wineries
FACT: Parents love wine. More and more wineries are catching onto this. Here are the top family-friendly wineries around Australia.