You'd think a town named Orange would be famous for oranges. But it's wine that's fast becoming the drawcard for this charming Central West NSW town. With over 60 wineries to choose from, how do you know which are the best wineries in Orange when you've got kids in tow?
Oranges are not grown in Orange because the climate is too cool. The town was actually named after the Prince of Orange, who later became the King of Holland, not after the citrus fruit. Orange does, however, produce almost half the NSW crop of Apples. And families can go apple picking in season.
And it's perfect for growing grapes.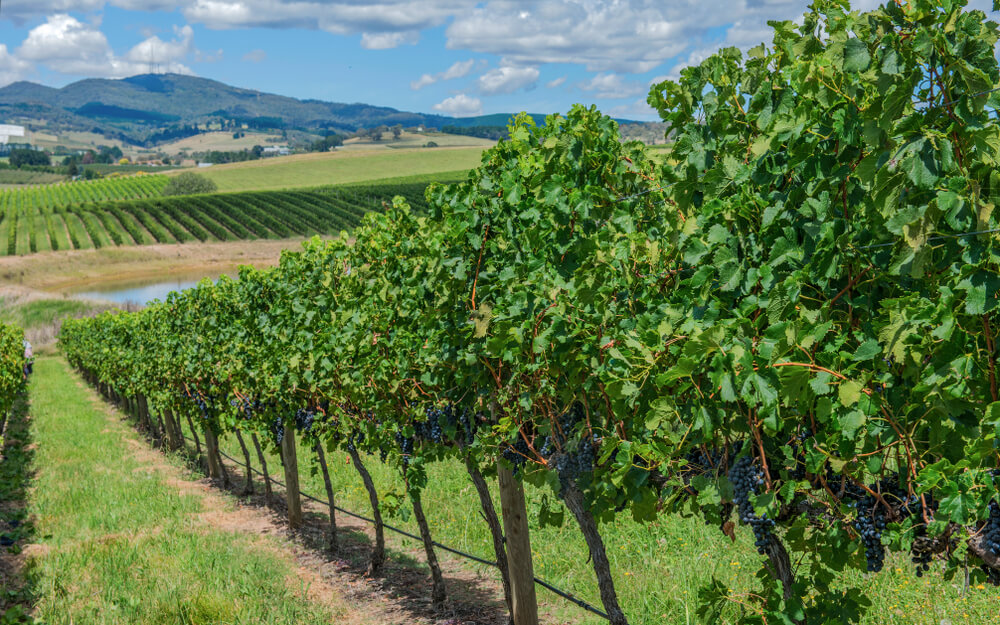 "The long cool ripening and long sunshine hours ensure lovely purity of flavours and natural acidity," David Cumming of Define Wine says.
Orange also has a diversity of elevation – meaning the region can grow a vast range of grapes, instead of just one or two varieties.
"The Orange region is defined by the 600 contour around the fertile Mount Canobolas," David says.
"It ranges from 600m up to an impressive 1100 odd metres. This diversity ensures that the red varieties grown on lower elevation ripen well with finesse and elegance, and the higher elevation vineyards with Chardonnay and Pinot Noir offer complex flavours with wines of longevity."
The cool climate is also well suited to the likes of sauvignon blanc, riesling and pinot grigio.
The vineyards are now so good that winemakers from other regions such as the Hunter Valley and Mudgee are looking to Orange for their grapes.
Read more: in our guide to the Hunter Valley & Newcastle with kids
Orange wine production is booming. Well-established winemakers such as Bloodwood, Swinging Bridge and Angullong are honing the quality of their wines. New winemakers are also setting up wineries in the region.
"These young winemakers, such as Will Rikard-Bell, Matt Eades and Matthew Atallah, are making fantastic wines that are gaining recognition within Australia," David says.
Orange is also taking control of the production process, rather than shipping their grapes to the Hunter Valley or Mudgee, as was done when the region was younger. That means families can see the process of turning grapes into wine and tour the facilities.
These are the best wineries in Orange for families – with David's tips on which wines you must taste at each winery.
The best wineries in Orange with kids
Heifer Station Wines
Heifer Station Wines has wine tasting and sales in a 100-year-old woolshed. This is our top pick of the best wineries in Orange with kids.
Kids will love the petting zoo and farmyard which has a miniature pony, goats, a pig and a heard of Highland cattle. We visited in winter in 2020 just after COVID-19 restrictions had lifted. Our toddler loved running around chasing the chickens. The adults enjoyed a grazing plate and catching up over a glass (or two) of wine.
Cheese boards, bicycle hire and picnic packages available to book too.
David's Wine Pick: Heifer Station 'The Bull Paddock' Chardonnay and Heifer Station Pinot Gris
Philip Shaw Wines
Philip Shaw Wines is a stalwart of the Orange wine scene with wine tasting and glass sales in a converted Blue Stone Barn, set amongst sprawling manicured gardens.
This place has plenty of room for the kids to run around.
The winery also hosts a monthly pizza night in the Old Butter Factory on-site.
David's Wine Pick: Philip Shaw 'The Wire Walker' Pinto Noirt and Philip Shaw No17 Cabernet Sauvignon Cabernet Franc Merlot
Mortimers Wines: a family-friendly winery in Orange
Mortimers Wines is set in an old Schoolhouse. The surrounding gardens have sunny courtyards for summer and cosy fireplaces for winter.
The gorgeous winery has plenty of space for families and groups.
If you think that name is familiar, it's because this winery is owned and run by ex-Canterbury Bulldogs legend turned vigneron, Peter Mortimer.
David's Wine Pick: Mortimers Reserve Chardonnay & Mortimers Autumn Series Shiraz
Ross Hill Wines
Ross Hill Wines is Australia's fist NCOS certified carbon neutral winery.
Families can join a complimentary behind-the-scenes tour at 10am daily. Learn how grapes are turned into wine, how wine gets its colour and how long it takes to produce.
Ross Hill Wines has wine tasting matched to local produce, monthly lunches and Barrell & Larder Cooking School also housed on-site.
DAVID'S WINE PICKS – Ross Hill Pinnacle Series Chardonnay & Ross Hill 'Isabelle' Cabernet Franc Merlot
Patina Wines
Patina Wines is unique. This place is winemaker Gerald Naef's home and it is surrounded by magnificent gardens which are tended to by Gerald's wife Anji.
The kids are free to explore and roam the gardens while the parents taste wine and soak up the incredible views of Mount Canobolas.
In Wine Week and FOOD Week, Patina has garden games to play, and guests can picnic in the gardens.
DAVID'S WINE PICKS – Patina Reserve Chardonnay & Patina 'Jezza'
Angullong Wines
Angullong's beautiful blue stone stable cellar door a Millthorpe has a great little outside area.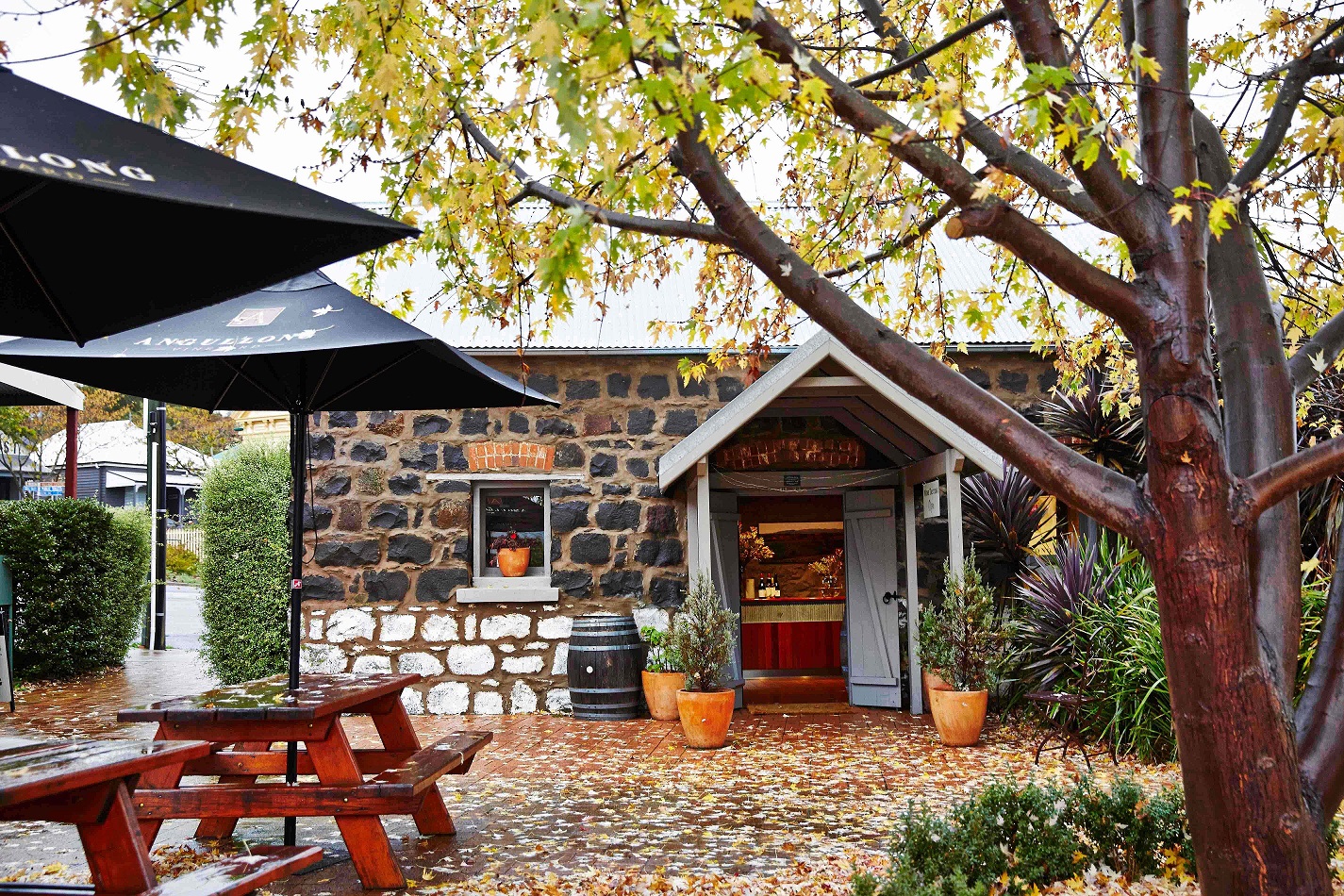 The village is a must, with a quick wine tasting followed by some sweet treats at The Old Mill Cafe.
DAVID'S WINE PICKS – Angullong Crossing Reserve Shiraz & Angullong Sauvignon Blanc.
Read More:
The best family-friendly wineries in Mudgee
Top 9 family-friendly Hunter Valley wineries
Guide: Australia's family-friendly wineries
Janeece Keller is the founder and editor of Family Travel. She mostly travels with her husband and two young kids. She has a large blended family that lives in Australia and Europe. She has visited 52 countries and lived on 3 continents. From camping to luxury resorts Janeece tries to make sure her family has diverse holiday experiences each year. She is an avid hiker and ocean swimmer who loves good food, margaritas and heading off the beaten path.
* Affiliate Disclosure: This post may contain affiliate links, which means we may receive a commission if you make a purchase through the links provided, at no additional cost to you. Thanks for supporting the work we put into FamilyTravel.com.au!