Full disclosure, I love Airbnb, but I've had my fair share of dramas. Most travellers I've met have had mixed experiences with it. When it comes to Airbnb for families, there's a lot to consider.
Whether it's right for you depends on a lot of things. How flexible are you? Is price or proximity more important? Do you want privacy or cultural interaction with the local people? How much stuffing around can your family realistically handle before somebody loses it?
From my personal experiences, both travelling solo and with my family, I've developed a lengthy pros and cons list. You might want to consider these before booking.
Cons
Picking up the keys can be quite an ordeal
These days, electronic safes and password entry systems make getting into your place pretty straightforward, but not everywhere will have a nifty little 4-digit passcode to get you in. In most cases, you'll need to pick up an actual set of keys.
Organising a meeting time can be tricky if you're moving around a lot and don't have a local sim to call the host. My family and I discovered this the hard way when we arrived in Porto after a stressful drive into town (there was a huge festival happening in the city that weekend). We didn't have access to the internet or a local sim card so we had to convince a nearby restaurant owner to let us use his phone. My Dad's feeble attempt at speaking Portuguese did us few favours.
On more than one occasion, I've had to go to an entirely different suburb to pick up the keys of an apartment. After landing in Paris at 11pm and having a taxi drop me off at the key pick-up point, I had to work my way through 3 pages of instructions, which involved walking six blocks, in order to get to the actual apartment. At age 18, traipsing through the streets of Paris with a 20kg backpack was not how I planned to spend my first night in the City of Love.
This may not be a deal breaker for you, but be aware that gaining access to your Airbnb is hardly ever as easy as you think. Be prepared for a list of vague instructions and miscommunication.
Standards of cleanliness may vary
Most Airbnb hosts are regular folk who probably have as much skill at cleaning houses as you do. Which, in most cases, is totally adequate. Chances are, your house is way messier anyway. If you're expecting a high-end hotel standard of cleanliness, you might want to take it down a notch.
Obviously, if the resident mice are hosting a rally in the kitchen or you find suspicious-looking stains on the sheets, you're well within your rights to complain. But you may have to overlook the unpolished cutlery, un-ironed bed linen and tiny toothpaste splotches on the mirror. It's a small price to pay for having all the comforts of home.
Extra charges can bump up the price A LOT
When you book a hotel room, apart from the odd city tax, the rate you pay is final. Unless the kids get stuck into the mini bar, you can be sure of the price you're paying. Airbnb is a little different.
Airbnb charge a 'guest services fee' which is how they make their money. There's also a cleaning fee added on. The host determines this amount and it can be exorbitant. My brother booked a three-bedroom house for he and his friends and they were slapped with a $400 cleaning fee, even after they followed the check-out procedure to a T.
Some hosts also require a 'security deposit' before confirming a booking. Across the board, it appears that 20% of the total price is standard. However, this is entirely up to the host. A friend of mine paid a $1200 deposit for a three-night stay. Seems a little excessive, right?
Then there's the 'hospitality tax', also known as occupancy tax. The cost will vary depending on local laws and is often charged on a per person, per night basis. Hosts will sometimes include this in the reservation cost, but not always.
Oh and did we mention there's also VAT on top of that in certain countries? If you choose to stay in a hotel, you'll still be paying most of these extra fees, but they'll usually be included in the total price of the stay. But with Airbnb, they are variable and inconsistent.
Hosts can cancel on you at the last minute
This is perhaps Airbnb's biggest downfall. It doesn't happen often (because hosts get charged a fee), but from time to time, a host will cancel on you. This could be a month out, a week or even the day before you're due to arrive. And there isn't really anything you can do about it.
If this happens, you have two options: Get a full refund immediately or transfer your payment to a new reservation
Even though you'll receive a full refund, it may end up costing you more to book alternative accommodation at the last minute. In some cases, Airbnb will front up a 10 per cent buffer to help out, but this is rare. Hosts will cop a fine of up to $100 for last-minute cancellations, which isn't really a huge deterrent.
If your host contacts you explaining that they need to cancel your booking, leave it to them to notify Airbnb. If you cancel the booking yourself, you may get hit with the cancellation fee.
Pros
Before you turn your back on Airbnb forever, you should know that the 'pros' list is just as long. Airbnb is incredibly popular for a number of reasons. These are just a few of them.
You can experience a destination like a local
Airbnb is not an accommodation provider. It is a platform that connects hosts with holidaymakers. These relationships and the community that results is the central pillar of the business. For the most part, staying in an Airbnb offers a taste of local life without sacrificing the comforts of home. Hosts often share more than just their properties. They can offer local insight into the destination you're visiting, from restaurant recommendations to guided city tours. They might share a meal or a wine with you. I've even had a host drive me to the airport after I missed my train. It's the personal touches that make staying in an Airbnb so memorable.
It's often cheaper than staying in a hotel
The 'sharing economy' has opened up so many doors for families on a budget. Along with ride-sharing apps, Airbnb has dramatically changed the way we travel. By cutting out the middleman, you can avoid paying the hefty prices required to keep big hotel chains afloat. Hosts usually choose to keep their rates competitive to encourage more bookings.
You also get a bit more bang for your buck. Most listings will have a fully-equipped kitchen so you can cook your own meals, rather than spending money eating out every night. You'll likely have a bit more space than a hotel room too. This is usually the biggest selling-point for families. When you're travelling with young children, having a kids playroom can give parents a few hours of quiet time. A separate living area will also give older kids the space they need to Instagram in peace.
Some of the listings are unbelievably cool
Micro-homes, double-decker buses, eco-tents, castles and igloos; Airbnb has some of the most unique accommodation I've ever seen. Hotel rooms can be pretty sterile and not particularly child-friendly. With Airbnb, the accommodation is truly part of the experience. With nearly 5 million listings worldwide, the variety is mind-blowing. There are entire sections with thousands of tree houses, yurts and boats. If you want, you can stay in a cave, cabana or a campervan. You can filter your search to find family-friendly listings or places that are ideal for work trips. What's the weirdest place you can possibly think of to sleep? There's probably an Airbnb for that.
Here are a few of my favourite family-friendly listings on Airbnb. Prepare yourself for some serious wanderlust.
Farmhouse on the hills of Chianti
Overlooking the Arno Valley in Tuscany, this gorgeous property is surrounded by gardens, greenery and grape vines. The renovated farmhouse has 5 bedrooms, 3 bathrooms and a fully-equipped kitchen and laundry. The highlight, however, is the private courtyard outside. Name a better setting for a wine & cheese platter. I'll wait.
Retro Camper in Joshua Tree National Park
In the middle of the California high desert, this camper accommodates up to four guests. It's a tight squeeze, yes, but the entire set up encourages you to spend your time outside. Dine under the stars on the patio, take a dip in the tin pool and explore the surrounding wilderness.
Cave House in Santorini
Perfect for a family of five, this cliff-side cave has received quite a makeover since its days serving as a wine cellar. The kitchen and living spaces have been decked out to accommodate kids but it's the plunge pool that will make their jaws drop.
Treehouse in the Virginian wilderness
Who wouldn't want to spend the night in a treehouse? This place has it all: hammocks, a slide, zip line, campfire and sweeping parklands to explore. Accommodating up to six people, this property in Richmond in the US is the perfect place to relive your childhood.
Windmill

just

outside Amsterdam
Yes, you can stay in an actual windmill. Three bedrooms, two toilets, kitchen and a spacious living area makes this a great Airbnb for families wanting to visit explore the Dutch countryside. You can hire bikes and ride around the tulip fields or head into the city of Amsterdam for the day.
READ MORE
Cool treehouse accommodation for less than $200 a night
Toddler-proof your hotel room with these nifty tricks
How to find a family hotel room in Singapore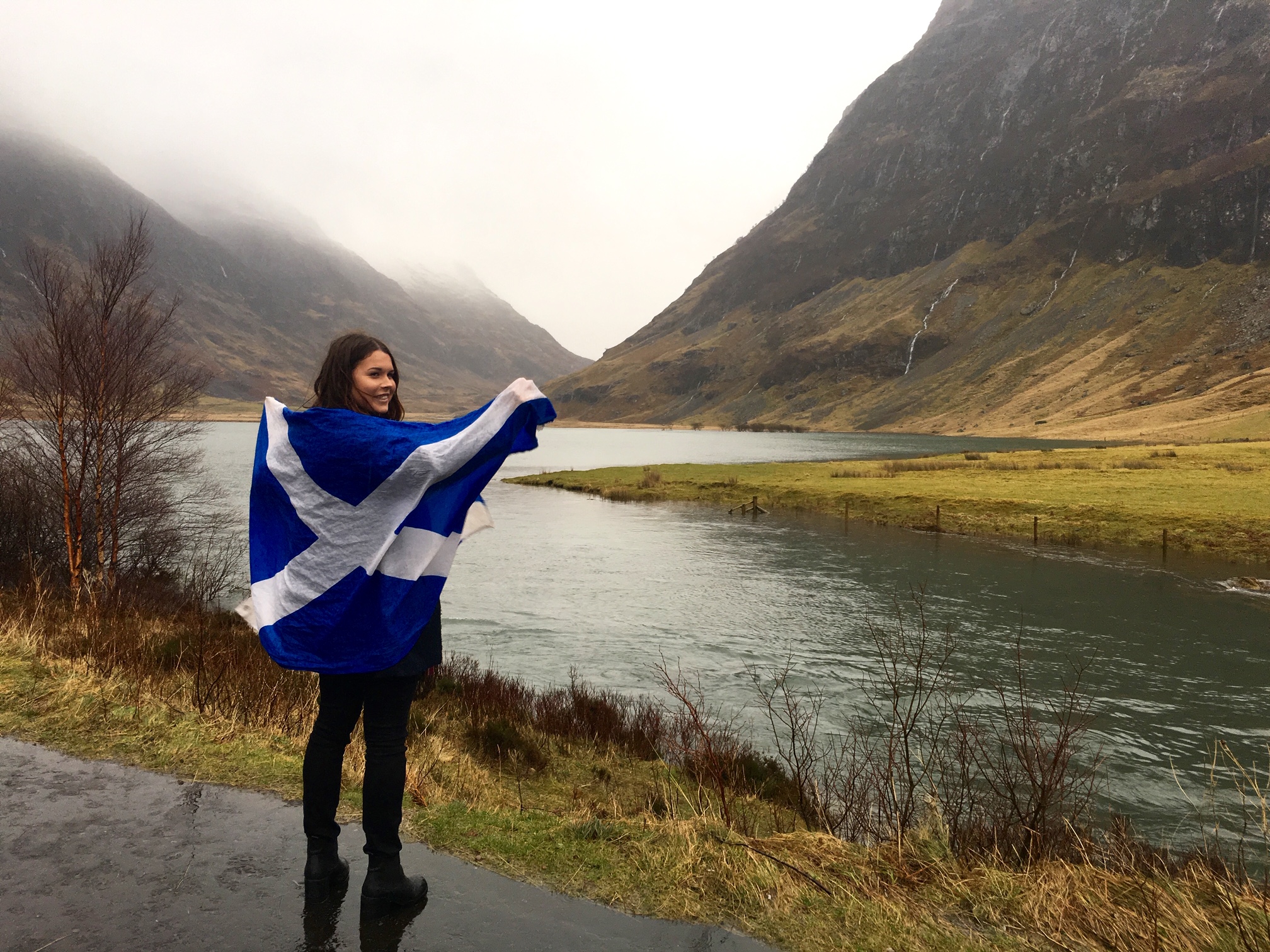 I was blessed with parents who really saw the value in travel. After our first family trip abroad to Thailand, I became obsessed. I was hungry for anything new and different. I yearned to be in the middle of a city on the other side of the world with a suitcase in one hand and google maps in the other, stumbling around trying to figure out where I was going; literally and spiritually.
* Affiliate Disclosure: This post may contain affiliate links, which means we may receive a commission if you make a purchase through the links provided, at no additional cost to you. Thanks for supporting the work we put into FamilyTravel.com.au!