Many travellers liken Malaysia's capital city to its' neighbour, Singapore. Thriving business district, fantastic food and plenty of activities for families. But there's one thing that sets them apart – price. KL has managed to fly under the radar, making it super affordable for families passing through. Turn your layover into a city break and you'll see why Kuala Lumpur is one of our favourite cities for a stopover.
Who flies there?
Kuala Lumpur International Airport (KLIA) is Malaysia's major airport and serves as a hub for AirAsia and Malaysian Airlines. Other airlines including QANTAS, Jetstar and Singapore Airlines often use KL as a layover destination. KLIA has two terminals connected by an Express train which takes around 3 minutes. The main terminal, Terminal M, is where the full-service airlines arrive into. KLIA2 caters to the low-cost carriers such as AirAsia and AirAsia X.
Kuala Lumpur is served by another, much smaller airport called Subang Skypark. Domestic flights and a small number of international services operate out of Subang, but all flights from Australia arrive into KLIA.
For layovers longer than six hours, KLIA offers a city tour so passengers can get a taste of the city. However, cramming all the best sights into a few hours is a huge task. We recommend staying at least 48 hours in the city to cover all the best family activities and attractions.
Unfortunately, there are no airlines that offer pre-packaged stopover trips in Kuala Lumpur. However, you can book your accommodation through your chosen airline and earn rewards points for your stay. You can often pick up bonus points and special discounts as well. For short stays, most families will opt for a hotel in the city centre, close to the main attractions. If you're planning on spending at least three days in Malaysia, it might be worth exploring one of the surrounding islands. AirAsia offers affordable flights to many of Malaysia's tropical destinations, including Langkawi, Kota Kinabalu and Tawau. Much like the islands of the South Pacific, you'll find great surf, beautiful beaches and spectacular snorkelling opportunities.
How to get around?
The airport is around 45 km south of the city. Travellers have three ways to get from one to the other. The fastest is the Metro. The Express and Transit metro trains both terminate at KL Sentral Station, however, the former is the quickest and takes around 28 minutes. A one-way ticket will cost MYR35 – the local currency is Malaysian Ringgit – (~AUD$12). While this is the fastest option, you will still need to find a way to your hotel once you arrive at the train station. For this reason, a taxi from the airport is the most convenient method of transport.
Airport taxis operate on a fixed fare system with a fee of MYR74.30 (~AUD$25). In regular traffic, the journey will take just under an hour. There are two types of taxis in KL; standard (red and white) and executive (yellow). If your Malaysian language skills aren't quite up to scratch, you can purchase a taxi coupon from the Transport Desk inside the arrivals terminal. After you've shared your hotel address with the staff, you'll be given a coupon with a set fare to hand to your driver.
The third option is the Airport Coach Service. Depending on traffic, this can often take over an hour. The bus terminates at Sentral Station so additional transport is required to get to your hotel. Bus tickets are RM10 per person (~AUD$3.50) and can be purchased from the Transportation Hub, 3-minutes walk from the main terminal.
If you're staying in the city centre, most attractions will be within walking distance. However, taxis are inexpensive and a great option for super hot days. A three kilometre taxi journey will cost around RM5.80 (~AUD$2) depending on the time of day. Otherwise, you can use the city's public transport systems. Trains are the most efficient way to get around the city quickly. The MRT (Mass Rapid Transit), Light Rail, monorail and KTM Komuter connect visitors will all the major attractions as well as the suburban areas outside the city. Another option is the bright purple Go KL City Bus that runs between the CBD and popular shopping districts. The service is completely free and, as a result, can be quite squishy.
Where to stay?
Kuala Lumpur is a rapidly developing metropolis, but it is still extremely affordable for families. If luxury hotels are usually out of the question, you may find your cash stretches a lot further in KL. A 5-star stay can cost as little as $100 per night in the city centre.
Kuala Lumpur is a hub for expats and people travelling for business, and the hotels are clearly geared towards this audience. Even still, it is possible to find a hotel with great facilities for kids.
Platinum Residence Kuala Lumpur is one place you'll get a lot of bang for your buck. A two-bedroom apartment will set you back just $144 per night, but the view from the rooftop pool is priceless. The infinity pool overlooks the city with the famous Petronas Towers front and centre. The apartment building also has a bar and restaurant on site.
Another great hotel for families around the same price range is the Swiss-Garden Residences. These 4-star apartments are in a top location, within easy walking distance of shops, markets and attractions, including Berjaya Times Square. The rooms have a well-equipped kitchen, lounge room and free WiFi. If you're willing to share a bed, kids under 12 can stay free. The Premier Suite sleeps up to four guests and costs around $110 per night with buffet breakfast included.
Looking to splurge? Berjaya Times Square Hotel is the place to do it. This 5-star abode has two outdoor pools, including a shallow splash pool for kids, a playground, squash courts and direct access to Times Square Shopping Mall. The Feel Good Family Getaway package includes 2 nights accommodation, daily breakfast, Berjaya Times Square Theme Park tickets and free lunch and dinner for kids under 12. This offer starts from $132 per night for a standard room. If you're after a little more space, the deluxe two-bedroom suite is a big step up. This room accommodates up to five guests from $300 per night.
What to do?
Most of Kuala Lumpur's top attractions are located in the city centre, often referred to as KLCC. KL is an easy city to navigate on foot as it is mostly flat. This also means it is largely stroller- and wheelchair-friendly.
Your first stop should be the city's most well-known attraction, the Petronas Twin Towers. Standing at more than 450 metres tall, these identical towers a spectacular by day but even more dazzling when they light up at night. A glass Skybridge connects the two sides about 170 metres up, but it is not fixed to either building. It slides between the structures in order to withstand changes from the elements, such as extreme wind and metal expansion on hot days. The buildings can twist and sway up to half a metre.
From 9am-9pm Tuesday to Sunday, you can ride the futuristic elevator, cross the Skybridge and travel to the very top of the tower. Adult tickets are RM80 (~AUD$27), children (3-12 years) are RM33 (~AUD$11.50) and kids under 2 get in free.
If being 450 metres off the ground didn't get your heart racing, the theme park at Berjaya Times Square certainly will. It's the largest indoor theme park in Malaysia, located on level five and seven of the shopping centre. The park is split into two area, Fantasy Garden and Galaxy Station. The former is aimed at younger kids with eight slow-paced rides to try. Families can jump aboard the Fantasy Trail, a miniature train ride which takes you through the park. Honey Bump (dodgem cars) and the FLying Bumble Bee ride are also great for young kids.
Thrill seekers will find much more action at Galaxy Station. Roller coasters, crazy gondolas and spinning robotic arms make up the six awesome rides available in this area of the park. Admission includes unlimited rides and costs RM230 (~AUD$30) for a family of four.
One place you can't miss with kids, particularly on a hot day, is the KLCC Park. Locals and tourists flock to this inner city haven for a bit of family fun. The 50-acre space has a waterpark with pools, fountains and play equipment, a huge outdoor playground, and a 10,000 sqm lake that puts on a spectacular water show multiple times a day. This is one of KL's top attractions because it's completely free.
A short walk from the KLCC Park is another popular attraction for animal lovers. Aquaria KLCC is one of the largest aquariums in Southeast Asia, with tiger sharks, sea snakes and blu rays making up some of it's 5,000 residents. The underwater tunnel is a highlight – travel down the moving walkway as sharks, fish and even scuba divers swim overhead. Admissions costs RM65 (~AUD$22) per adult and RM56 (~AUD$20) per child.
Get in touch with our Travel Team
1300 404 100
familytravel@boundround.com
READ MORE
This flight search hack gets you a free stopover
The top 20 family adventures; the short haul edition
These stopover destinations are the best for children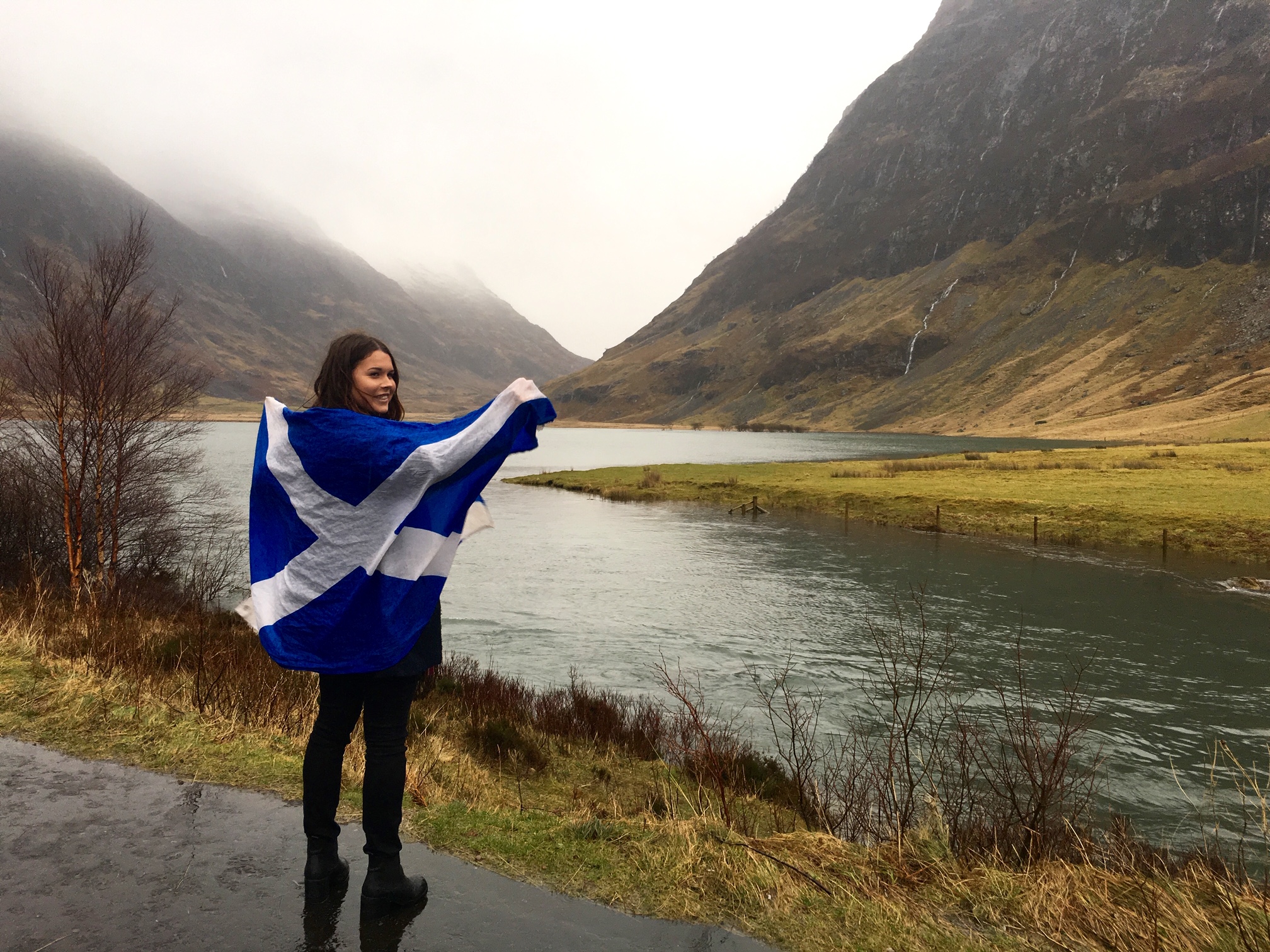 I was blessed with parents who really saw the value in travel. After our first family trip abroad to Thailand, I became obsessed. I was hungry for anything new and different. I yearned to be in the middle of a city on the other side of the world with a suitcase in one hand and google maps in the other, stumbling around trying to figure out where I was going; literally and spiritually.
* Affiliate Disclosure: This post may contain affiliate links, which means we may receive a commission if you make a purchase through the links provided, at no additional cost to you. Thanks for supporting the work we put into FamilyTravel.com.au!