Rugged bushland and pink granite mountains meet glistening turquoise bays in Freycinet National Park. The park is spread across protected peninsula on Tasmania's east coast. Freycinet Lodge is the only accommodation option within the National Park, offering an element of exclusivity to families who stay there.
Location
Freycinet Lodge has long been a popular stop on Tasmania's east coast touring route. It's just 10 minutes' drive from the holiday town of Coles Bay, two hours from Launceston Airport, and just over 2.5 hours' from Hobart. Renting your own car is the best way to explore the area at your own pace. Remember: You'll need to pick up a Tasmanian National Parks Pass at Freycinet National Park Visitor Centre before you set off.
Why we stayed here
Freycinet Lodge has recently undergone an impressive transformation. The new suites and family friendly rooms allow the surrounding natural beauty to shine through. We wanted to be the first to experience the upgraded family rooms, dining, bar and lounge areas. But we'll also make any excuse to get out and explore this magnificent part of the world.
Accommodation
The light-filled Mountain Terrace Family rooms are ideal for those travelling with kids. They feature a separate twin-bed room and studio-style king bedroom where parents can gaze out at the Hazards mountains. If you've got a larger family in tow, rollaway beds and cots are available on request. In addition to the indoor shower and bathroom, there is an enticing outdoor tub on the deck. We enjoyed a soak after a day of hiking and watched kids splash around through the floor-to-ceiling windows. The spacious, contemporary design oozes understated luxury while blending subtly in to the bush setting.
Amenities
Freycinet Lodge has its own library where you can delve in to the region's fascinating natural and human history. This may sound a little boring, but during the cooler months, there's nothing better than snuggling up by the window with a cup of tea and a good good. The kids will probably get more use out of the lodge's free Wifi. If you want to grab a few local delicacies to take back to your room, Providore Wineglass is packed with Tasmanian treats, gifts and hiking supplies. Guests also have access to a coin-operated laundry on site, with change and washing powder available at reception.
Food & beverage
There's something to please everyone on the kid-friendly menu at Richardson's Bistro. This relaxed eatery serves delicious burgers, seafood dishes and grazing plates. You can sample the best produce Tassie has to offer with a view to match at The Bay Restaurant. This is also the place to go for a hearty buffet breakfast before hitting Freycinet's hiking trails. You can grab a pre-dinner drink while the kids busy themselves with board games at Hazards Bar and Lounge. The extensive menu offers a range of Tasmanian artisan beers, boutiques ciders, single-malt whisky and cool-climate wines.
Explore
Freycinet National Park is a nature-lover's playground. It's most well-known natural attractions are the pink-tinged granite mountain range, The Hazards, and Wineglass Bay, one of Australia's most beautiful beaches. The park was named after brothers Henri and Louis de Freycinet, lieutenants on the Baudin expedition. However, the area has a rich indigenous history that stretches back more than 35,000 years. Freycinet National Park has long been a favourite getaway for Tasmanians who come to hike, camp, rock-climb, fish, surf and swim. Now, the area welcome families from around the country and across the globe to enjoy its magnificent landscapes and outdoor adventures. If you're planning a visit, here are some tips to making the most of your time there.
Enjoy your drive
If you're driving up the east coast from Hobart to Freycinet, be sure to take your time. You'll find plenty of picture-perfect spots to soak up the sights and sample the local produce. Feast on freshly caught fish and chips from The Fish Van, overlooking the Triabunna marina. Or grab a dozen oysters from Melshell Oyster Shack at Dolphin Sands. You can take in the spectacular views across Great Oyster Bay to the Freycinet Peninsula from Cherry Tree Hill, then settle in with a glass of pinot at Devil's Corner cellar door. Here, kids have a large open space to run around and a tower to climb together for a more spectacular vista.
Take a hike
Once you reach Freycinet Peninsula, you're spoiled for choice when it comes to beaches and hikes, including the rugged (and often empty) stretch of wild coast known as Friendly Beaches. For one of Tassie's most famous views, follow the trail that leads to Wineglass Bay Lookout, then continue down the other side to sink your feet into the powdery white sands. You won't get lost – the trail is well signposted and has a steady stream of fellow hikers to motivate you on the way up.
If you've all got a little more stamina and want a full-day adventure, you can continue from here to Hazards Beach. This stunning stretch of sand is much quieter. On a lucky day, you might see a pod of dolphins frolicking in the water. The four- to five-hour walk traverses the peninsula's narrowest section of land, past bird-filled lagoons before hugging the boulder-strewn coast back to Freycinet Lodge. Planning a day hike? You can order a picnic pack from the Freycinet Lodge the night before and have it delivered to your room first thing in the morning. These include your choice of wrap, fresh fruit, water and a cookie made in the lodge kitchen ready to pop into your back pack.
Want a really easy option? Take the 20-minute walk to Cape Tourville Lighthouse. You'll find an impressive lookout at the end and get the chance to take a dip in beautiful Honeymoon Bay. Be sure to keep an eye out for the adorable Bennett's wallabies and pademelons. As with all wildlife, please don't feed or touch them, no matter how cute or close the creatures are.
Get on the water
Get a unique perspective on the Freycinet Peninsula's sheer granite cliffs and hidden coves on a four-hour cruise to Wineglass Bay. You'll even tuck into a Tasmanian ploughman's lunch. You can also join one of the family-friendly, guided kayaking trips with Freycinet Adventures. Slowly paddle through the crystal clear waters of Great Oyster Bay, keeping an eye out for dolphins and seals.
Take your time
Those with more time can explore the pretty seaside town of Swansea, packed with historic buildings. Or you can head north to Bicheno, famous for its resident penguin colony. To observe these captivating 'little penguins' in their natural rookery, book a dusk adventure with Bicheno Penguin Tours. These tours run seven days a week. Tasmania's East Coast is also scattered with picturesque vineyards and cellar doors where you can easily while away an afternoon tasting yummy local wines.
Freycinet Lodge
Freycinet National Park, Coles Bay Tas 7215
freycinetlodge.com.au
READ MORE
Australia's Best Natural Attractions
Affordable & accessible National Parks you can stay in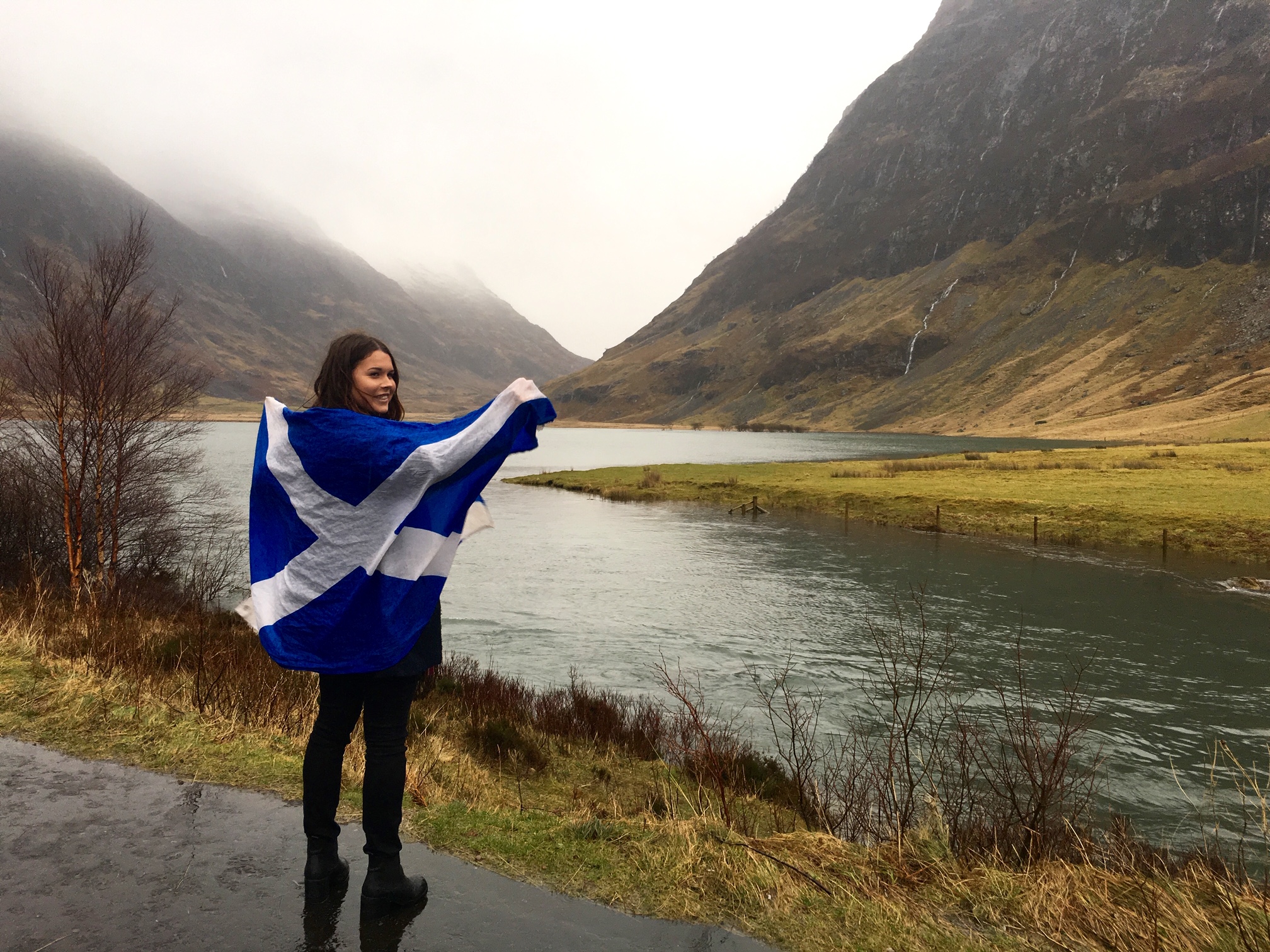 I was blessed with parents who really saw the value in travel. After our first family trip abroad to Thailand, I became obsessed. I was hungry for anything new and different. I yearned to be in the middle of a city on the other side of the world with a suitcase in one hand and google maps in the other, stumbling around trying to figure out where I was going; literally and spiritually.
* Affiliate Disclosure: This post may contain affiliate links, which means we may receive a commission if you make a purchase through the links provided, at no additional cost to you. Thanks for supporting the work we put into FamilyTravel.com.au!