Japan is the hottest destination in family travel at the moment. But it is also the coldest, boasting some of the best powder snow and most family-friendly ski slopes the world over. From summer to winter, cherry blossom to autumn leaves, here's everything you need to know about the best time to travel to Japan. This season-by-season guide covers weather, national events and more.
Winter – December to February
Powder hounds will know that winter means huge snowfall in the northern regions of Japan. Any ski resort in Niseko, Tomamu, Furano or Hakuba is a guaranteed win when it comes to kid-friendly lessons, family pricing and great facilities. Mid-January to February is the best time to travel to Japan for skiing.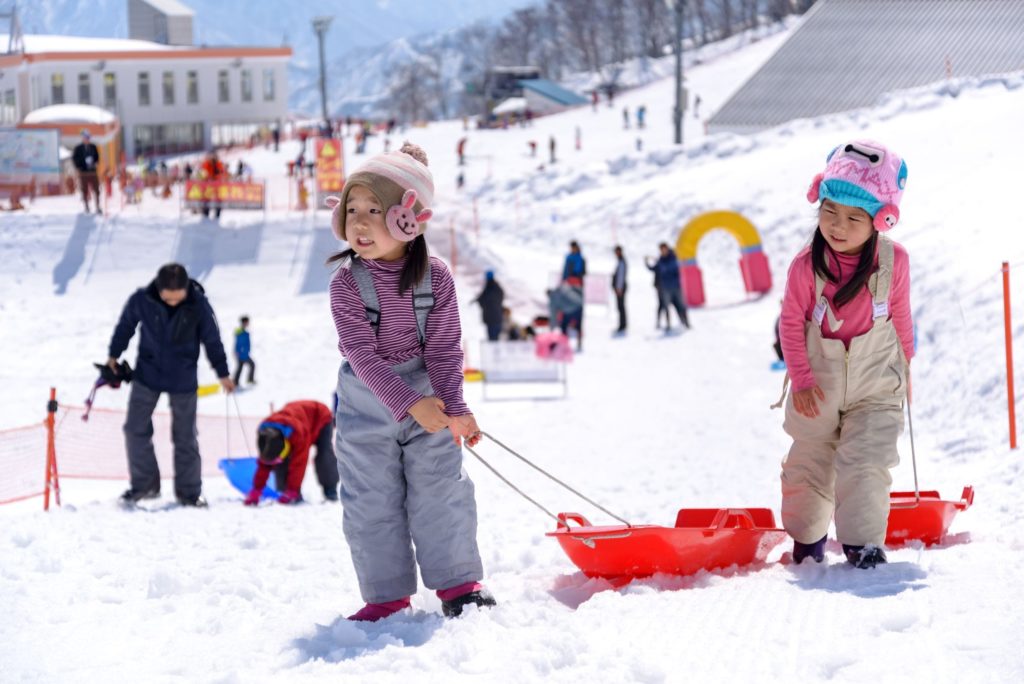 Elsewhere in the country, especially on the Pacific coast, winter brings dry, sunny weather ideal for sightseeing. Unfortunately, the days are shorter, but lower tourist numbers and prices make it worthwhile.
Winter also means a spectacular array of rare sights. Catch a glimpse of drifting ice off Hokkaido, snow-capped houses of photogenic Shirakawago village, snow macaques at Nagano and the bright colour of Kyoto's Golden Pavilion Temple peaking out through a blanket of white. Try and make it to some ice and snow festivals, namely Sapporo Snow Festival.
Be warned. New Year's is a peak travel time so you may contend with congestion and inflated pricing.
Read more about why you should visit Japan in winter here.
Spring – March to May
Spring in Japan? There's one thing in particular that springs to mind! March to May is cherry blossom season. Although this means an influx in overseas visitors, it also means unmatched photographs of beautiful blooming gardens.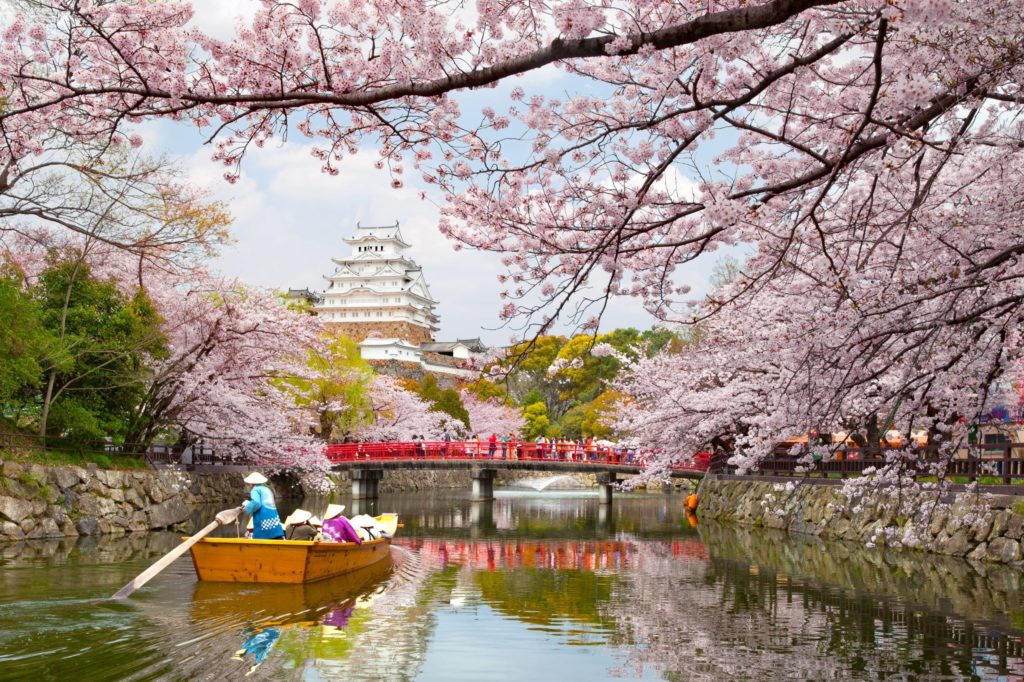 Spring is an ideal transition time. You can still do winter sports in the north, while most of the country enjoys some of the best weather of the year.
If you can, avoid travelling in Golden Week. The first week of May contains four national holidays so is famously busy when it comes to travel. At the very least, book far in advance to secure accommodation.
Summer – June to August
June and July bring tsuyu or rainy season. You can expect heat and humidity, except in Hokkaido and Okinawa where conditions are ideal for outdoor activities
Summer is also Mt Fuji climbing season. Hiking trails open from July 1st to mid-September. They get pretty busy on weekends and holidays.
In August, you can expect summer school holiday crowds. The Buddhist holiday of Obon also falls in August. The major holiday brings intense travel activity, but also much celebration.
Autumn – September to November
Autumn may well be the best time to travel to Japan, full stop. Don't be shy of August and September typhoon season – generally they are concentrated on coastal Okinawa and Kyushu, and are often followed by clear, crisp weather. October and November are generally pleasant and warm.
Autumn foliage rivals the pinks of cherry blossom season, igniting gardens and mountainsides in spectacular reds and oranges. Follow the leaves through the country on a month-by-month tour. Start in Hokkaido, in which autumn arrives in September, with hikes in Daisetsuzan and Shiretoko National Parks. Autumn falls next in Tohoku in October, ideal for visiting Hachimantai mountains and onsens. Kyoto and Tokyo dress for autumn in November. Be sure to visit Kyoto's Tofukuji and Arashiyama.
READ MORE:
Off the beaten track to Ishikawa, Japan
10 reasons to visit Japan this year
* Affiliate Disclosure: This post may contain affiliate links, which means we may receive a commission if you make a purchase through the links provided, at no additional cost to you. Thanks for supporting the work we put into FamilyTravel.com.au!