Le Louvre, the Metro and Uffizi Gallery are on just about every art-lover's bucket list. My Dad, an art history graduate, was in his element when we spent four hours wandering around the most famous art museum in the world. As you can see, my younger brother wasn't quite as enthralled.
When you're travelling with kids, you have to understand that your thirteen-year-old may not be as captivated by the delicate brush strokes of Botticelli as you. Chances are, they're more drawn to the artwork outside the gallery walls. It's 2018, Banksy is a household name and what was once considered graffiti is now a highly-respected art form.
Following the street art trail is an awesome way to explore a new city with artistic teens. And it's totally free. Here's where to find the most instagrammable walls in the world.
Hong Kong
Hong Kong is a melting pot by definition. Street art here is edgy and urban, influenced by traditional Chinese culture, a rapidly expanding tech scene and an enormous expat community.
Artists such as Invader and Messy Desk are well-known for their kaleidoscopic works around Causeway Bay and Victoria Peak. If you walk down any of the streets in Soho or Central, you're bound to find plenty of weird and wonderful artworks such as the one below. Originally commissioned by GOD's store around the corner, the artwork is now a popular attraction in itself.
Art lane in Sai Yin Pun is also worth a visit. It's two main streets, Ki Ling Lane and Chung Ching Street, are splattered with brightly coloured murals and funky characters.
Melbourne
Hosier Lane in the CBD is covered from pavement to power lines with incredible street art. Even the air conditioning units feature quirky characters and slogans. Hosier Lane is the heart of Melbourne's urban art scene, even if purists argue that it's become too mainstream.
Some of the most well-known works to appear on its walls are Indigenous Boy by Adnate, the portrait of Aussie basketballer turned NBA star, Ben Simmons and the tribute to hip hop icon, Biggie Smalls.
The nearby Rutledge Lane is also worth a visit, showcasing an ever-changing gallery of installations and murals.
Berlin
A city as cool and eclectic as Berlin is bound to have a pumping underground art scene. However, there's one thing that may hamper your street art expeditions – Berlin is huge. You can find pockets of graffiti art in the city centre but most of the hot spots are in the surrounding suburbs.
A street called Dircksenstrasse runs along an elevated viaduct railway track near Alexanderplatz and is a well-known spot for urban art.
For an easy street art walk with kids head to the East Side Gallery international memorial for freedom. This 1.3km section of the Berlin Wall is adorned with thought-provoking art.
The best showcase of Berlin's urban art scene, in my opinion, is a little further out of the city but well worth the 30-minute subway ride. Teufelsberg is an abandoned NSA Spy Station tucked away in Grunewald forest, west of the city. Once used by the Americans and Brits to spy on Russia during the Cold War, the complex is now a huge canvas for street artists and urban sculptures.
Read about the top German cities for families here.
Lisbon
Lisbon's inner city apartment blocks provide plenty of Instagram material on their own. Awash with pastel hues and flower-draped balconies, these postcard streetscapes look pristine from the road, but their alleyways and side streets house some incredible urban art.
Calçada da Glória is a popular hub for street artists. If you take the funicular, Elevador da Glória, to the top of the hill and zig-zag back down on foot, you'll pass hundreds of artworks hidden down alleyways and between buildings.
Another great spot is Bairro Alto. Gentrification has transformed this neighbourhood into a trendy hang-out spot, attracting some of the most renowned street artists in Portugal. Be sure to check out the Lisbon Street Art app to find more than 160 pieces around the city.
Christchurch
New Zealand's third largest city is quickly developing a reputation as one of the best cities in the world for street art. Christchurch's urban art scene quite literally emerged from the rubble after the devastating 2011 earthquake. Colourful murals breathe new life into the dilapidated buildings, rebuilding a sense of community among Christchurch creatives.
While street art is typically unsanctioned, the city of Christchurch welcomes young artists to practice their craft in Rauora Park. An installation of eight enormous spray cans serves as a canvas for novice and renowned artists. You can grab a can and make your mark too, but chances are, it won't last long. The park is always packed with enthusiasts, covering up old pieces with something new.
London
Bansky has dozens of artworks around London. The tiny rat can be found where Tooley Street meets the underpass at London Bridge. The Graffiti Area policeman walking a poodle can be found on Rivington Street in Shoreditch. Banksy's falling shopper – Shop till you drop – can be found on Bruton Street in Mayfair.
Shoreditch, in the now trendy East End of London, has become synonymous with the US street art scene, attracting visitors from all over the world.
A walk across London's Millenium Bridge is a must-do for any tourist. Make sure you look down. Artist Ben Wilson turns discarded pieces of chewing gum into works of art. This bridge has at least 400 of his tiny artworks smooshed into its metal frame.
London is also famous for memorial street art. Pop culture shrines can be found all over the city. You can celebrate the life of Amy Winehouse in Camden by admiring artworks from Pegasus, Bambii and Icarus. In Brixton, a stunning memorial dedicated to David Bowie is constantly surrounded by flowers and tributes. In Shoreditch, there's a tribute to George Michael and you'll find a stunning tribute to Prince in Turnpike Lane.
Keep a lookout around the city for the work of ROA – the artist who created The Crane in Brick Lane. ROA's trademark black and white animals can be found all over the world.
If you're walking around the canals – keep a look out for artworks by Jonesy. His art sells for thousands of dollars and features in galleries around the world – but in East London, you can find dozens of them for free. You will just have to make sure you look up. Many have been spotted on top of posts.
Read our full guide to free or really cheap things to do in London with kids here.
Los Angeles
LA has Banksy, Shephard Fairy and dozens of instantly recognisable street art walls. Do the kids love Justin Bieber? You can find the street art 'Retna' from his album Purpose in West Hollywood. We're told, however, that Retna has recently altered the wall from it's original.
Just around the corner, on the walls of the West Hollywood Library, you will find a matching Blue Retna wall and an incredible elephant artwork by Shephard Fairy.
Shephard Fairy is the artist who created Obama's Hope election poster.
Other great Instagram artworks to find in West Hollywood are the Paul Smith Pink wall, Collette Miller's Angel Wings and the Made in LA wall at Cisco Home.
The Arts District in Downtown has become LA's home of street art. The walls here are constantly changing. We highly recommend an art tour with a guide who can explain the different artworks and artists.
Some of the more famous artists you will find here are Retna, Nychos and Hueman. Expect to wait a little in front of the more popular artworks for your chance to take a photo.
READ MORE
8 free (or really cheap) things to do in NY with kids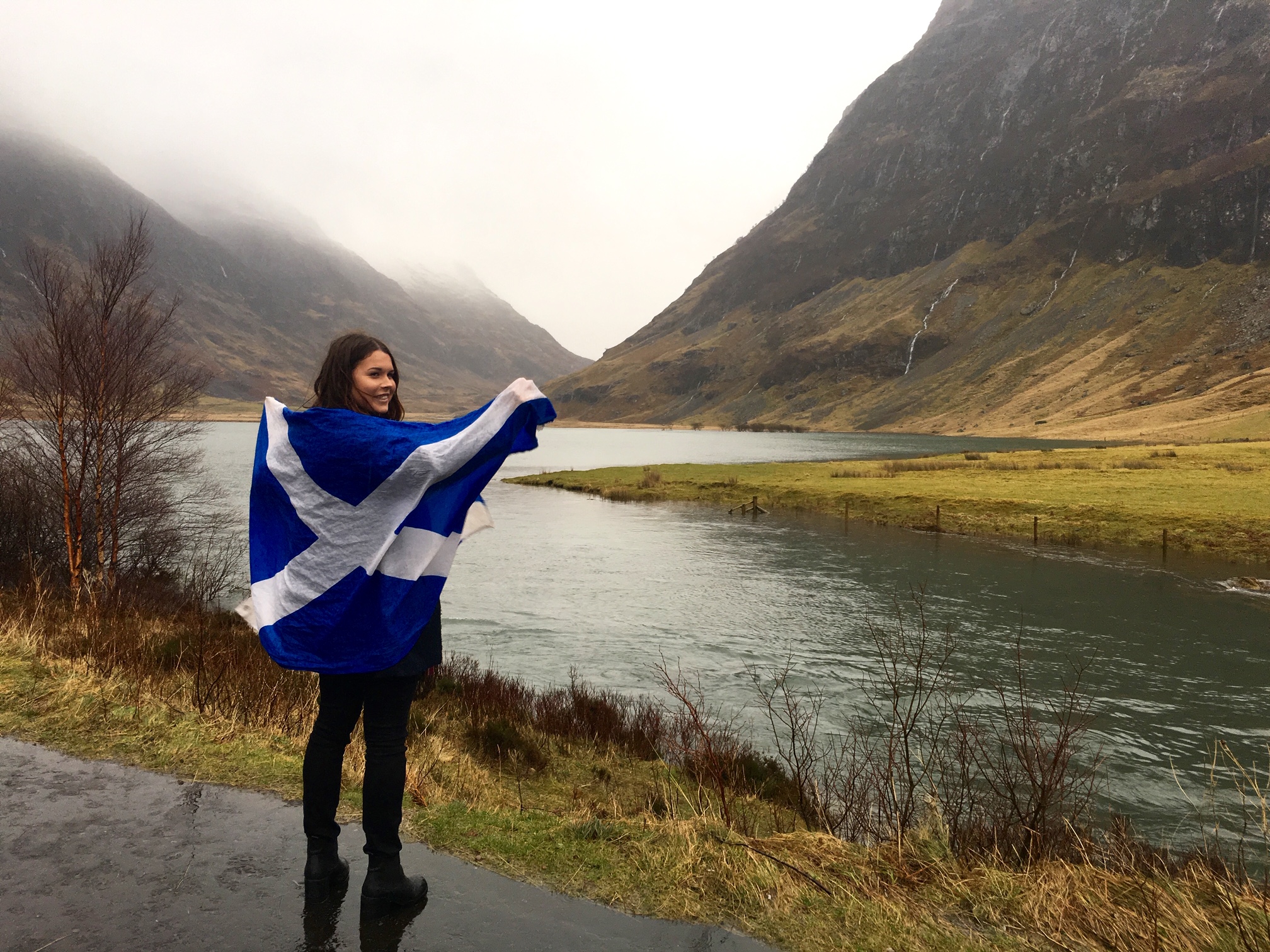 I was blessed with parents who really saw the value in travel. After our first family trip abroad to Thailand, I became obsessed. I was hungry for anything new and different. I yearned to be in the middle of a city on the other side of the world with a suitcase in one hand and google maps in the other, stumbling around trying to figure out where I was going; literally and spiritually.
* Affiliate Disclosure: This post may contain affiliate links, which means we may receive a commission if you make a purchase through the links provided, at no additional cost to you. Thanks for supporting the work we put into FamilyTravel.com.au!