If you ask people where their happy place is, most will say the beach or a grassy meadow. Mine is a Tuscan vineyard in September, when the grapes are sweet enough to eat straight off the vine.
Swirling a glass of shiraz in one hand, reaching for a slice of brie with the other – winery-hopping weekends might feel like a lifetime ago when you've got kids. But cellar doors around the world are catching on to one undeniable fact: mums love wine. Dads too. Plus, winemaking is traditionally a family business, so it only makes sense that wine tasting be a family affair. Extravagant playgrounds, vine mazes and even kid-friendly tasting boards are popping up at wineries all over the world.
This emerging trend is about more than just getting buyers in the door. The move to make wineries more family-friendly provides an opportunity for kids to learn about responsible consumption of alcohol at an early age, and perhaps serve as a refresher for adults too.
Calling it an 'educational experience' may be pushing the envelope, but more and more families are dabbling in some form of wine tourism on their holidays. Tasting the local fare is one of the best ways to experience and understand a different culture. And if the regional specialty happens to be squashed, fermented and bottled, then it'd be rude not to try a glass or two.
Unless you're a hardcore wine connoisseur, chances are you're not choosing your holiday destination based on your wine preferences. But knowing that a certain region is teeming with family-friendly wineries may just tow you over the line. Luckily, some of the world's best wine-growing regions are also the most welcoming for kids.
Australia
You don't have to travel far to find a good drop in Australia. Every state and territory has a strong foothold in the winemaking game – even the Northern Territory, although the jury is still out on the Top End's specialty, Mango Wine.
On the west coast, the Margaret River region is world renowned for its wine and craft beer. Boutique wineries and microbreweries throughout the region are doing things differently and their innovative family-friendly approach is drawing visitors from all over the world.
There is a lot more competition on the east coast. The Hunter Valley in New South Wales, the Gold Coast Hinterland in Queensland and the Yarra Valley in Victoria all throw their hats in the ring to be dubbed Australia's top wine-growing region. But it's the Barossa Valley that really takes the cake for leading the family-friendly movement.
And if it's cake you want, it's cake you shall have. The Barossa Valley's reputation is partly owed to national treasure and face of the Great Australian Bake Off, Maggie Beer. Her shop at Pheasant Farm is a must-visit. Whether you reach for something sweet or savoury, you can chase it with a slurp of Maggie's fruity rosé.
Most cellar doors in the Barossa Valley are becoming more family friendly, but Z Wine is leaps and bounds ahead of the pack. Here, kids can enjoy their very own tasting platter with a selection of juices served in oh-so-sophisticated plastic wine glasses, paired with fairy bread, fruit and pretzels. Now parents need not feel guilty for lingering over their charcuterie and cheese board.
Food-loving families can get to the very heart of the local culinary scene at the Barossa Farmers Market. Every Saturday in the Vinters Sheds in Angaston, locals gather to swap and shop delicious fresh produce, share a laugh with their neighbours and, of course, sample the goods. Get amongst it by grabbing a coffee or a hot choccy from the breakfast bar and wandering along with a warm pastry.
The Orange wine region in New South Wales is a spec on the map compared to the Barossa Valley, but what it lacks in size and status it makes up for in charm. Visit during winter and your kids will delight in seeing snowflakes on the vines. Push your trip back to October and you'll catch the Orange Wine Festival.
Regardless of when you visit, a family trip to Heifer Station is essential. Head straight to the tasting room to try the Pinot Noir, but don't be alarmed if you hear the odd animal noise between sips. Just across the courtyard is the vineyard's own petting zoo. Kids will have fun feeding the chooks and goats, while the alpacas, highland cattle, sheep and an unusually photogenic pony will be waiting to give them a warm Orange welcome.
France
Champagne, Burgundy and the Loire Valley are among the world's most renowned wine-growing regions, but it's Bordeaux that holds the title of Wine Capital of the World. The region's more than 7,000 wine producers pump out an astounding 700 million bottles of wine each year. Bordeaux's wine industry may be steeped tradition, but plenty of vintners are keeping pace with the growing demand for family-friendly winery experiences.
In Bordeaux, cellar doors are more than buildings filled with barrels, plonked in the middle of a field. They are real-life Disney castles, and some even allow you to star in your own fairytale. Chateau d'Agassac Médicis famed for its audio tour which takes kids on an epic treasure hunt around the grounds. Once they rescue the Princess from the castle's medieval spires, a hero's feast awaits. Kids can sample a range of local fruit juices while parents savourthe full-bodied merlot.
Further along the wine trail at Chateau Bardins, families will discover to a different kind of adventure – a culinary one. The 'Family Gastronomic Excursion' showcases the best of Bordeaux's cuisine. Indulge in macaroons oozing with rich chocolate ganache and wash it down with ruby-red grape juice. Adults are, of course, welcome to sample grape juice of the alcoholic-variety.
The most convenient way for families to get around is by hiring a car, however, there is a kitschy tourist train that provides a fun alternative. Lots of families with older kids opt to cycle around wine country. Bordeaux Lac has some fabulous bike paths, mostly flat and suitable for all ages. Even if you're travelling with babies or toddlers, you can hire a carrier or ride-along bike seat.
Beyond wine tasting, animal lovers can feed friendly giraffes at Zoo de Bordeaux or go horse riding through the vineyards. Gutsy kids can fly through the forest at Tépacap, a tree-top adventure park, or hit the water with a kayaking expedition on the Garonne River.
Families will find plenty of hotel accommodation in the region, however we suggest looking at private rentals and AirBnBs. The French countryside is brimming with gorgeous chateaux that you can stay in for a very reasonable price. The kids will never forget that night they slept in a castle.
USA
Never thought of Texas as a wine-growing region? Then you won't believe that the southern state's wine region spans more than eight million acres. Along with its east coast counterparts in New York and Virginia, Texas is growing in prominence on the vino scene. Even still, they have a lot of catching up to do if they wish to compete with the top dog on the west coast. California dominates the USA's wine game, producing more than 80% of the country's wine out of 4,000+ wineries.
The Golden State's most legendary winemaking region is Napa Valley. From boozy hen's parties to slow-paced seniorstours, Napa draws an eclectic crowd – emphasis on crowd. Purists and wine snobs say the region has become overrun with tourists. Long queues, noisy tasting rooms and parking perils have spoilt the delight of winery hopping in recent years. Luckily, California has over a hundred other wine regions to discover.
Families will find a great alternative in Sonoma County. The region runs along the coastline just an hour's drive from San Francisco. While it's close enough for a day trip, you'll need a few days to really soak up the Sonoma vibes.
Of all the family-friendly wineries in the region, Francis Ford Coppola Winery is the most fun for kids – because it was designed by one. After being dragged to countless wineries as a child, the famous film director and vineyard namesake made it his mission to open a kid-friendly winery that was more of a theme park than a traditional cellar door. He drew inspiration from Copehnhagen's Tivoli Gardens and New York's Coney Island where fun was the focus.
The result? A wine wonderland where people of all ages can splash around in the pool, marvel at old movie memorabilia, dance under the stars and do so with a glass of wine or juice in hand. If you only manage to visit one cellar door in Sonoma, make it this one.
After you've enjoyed your fill of fermented produce, make sure you try some of the fresh stuff. Make a stop at Green String Farm to show the kids that you can make friends with salad. Free informal farm tours run on the first Saturday of every month. The kids will be dreaming of kale and carrots for weeks to come.
Kids with a love of trains will be in their element at TrainTown on the outskirts of Sonoma County. Since 1968, generations of families have cruised around the theme park in a small-scale steam train, calling in at a miniature town, petting zoo and carnival rides along the way. TrainTown is among Sonoma's most popular family attractions, alongside the wildlife rescue centre in Petaluma and Morton's Warm Springs, which has wading pools for tiny tots and plenty of shady picnic spots.
Accommodation in Sonoma is plentiful but sometimes pricey. Part country club, part spa retreat, the region's best resorts for families have facilities that are worth the splurge. The Inn at the Tides has an indoor/outdoor pool the kids will love. The Flamingo Resort is great for active families who will make good use of the tennis court, lap pool and sweeping lawn area. Well-known hotel chains such as Best Western, DoubleTree and Hyatt all have properties around Sonoma and are known for accommodating families with kids of all ages.
Italy

If you missed out on your Eat Pray Love experience before having kids, you can still discover la dolce vita as a family. Where better to begin your vino adventure than the pillar of Italy's winemaking industry? I'm talking about Tuscany, of course. I trace my love of wine back to a trip my family took to Greve in Chianti when I was twelve. I still remember playing hide-and-seek in a vineyard with my three brothers, sneaking grapes off the vine and wondering why they tasted so different to the ones I usually found in my lunchbox.

The Chianti region is the star of Tuscany's wine game. Stretching from Florence to Siena, Chianti is best known for its ruby-red wines made from the region's signature Sangiovese grapes.

Because of their popularity, most wineries in Chianti require a reservation, easily done by phone, email or online. Castello di Brolio is a great option for families. Kids can take a tour of the castle and armoury while parents make use of the tasting room.

Montecalvi Winery is another family-run vineyard that welcomes children, providing activity books and board games for kids on request.

In Tuscany, food is a religion that is best practiced through the marriage of red wine and pasta, but you can do more than just eat it. Pasta master classes are held all over the region where kids can get hands on rolling gnocchi, folding ravioli and slurping spaghetti. Expect an all-day foodie affair at Nonna's Recipes, 15 kilometres south of Florence. You'll be greeted with cake and drinks before the rolling pins come out. You'll follow generations-old family recipes from a Tuscan local and enjoy the fruits of your labour with a family feasts, wine included.

For a true Tuscan experience, skip the hotel and stay on an estate. The hills are peppered with old stone homesteads and refurbished farm houses, some with pools overlooking the vineyards and others with landscaped courtyards. Name a better place for happy hour at sunset. I'll wait.

You'll find plenty of options on AirBnB. Aim for towns such as Pienza, San Gimignano and Lucca. Their medieval towers and maze-like cobblestone streets will put the kids right in their own fairytale.

Public transport is limited in smaller towns so you'll need to hire a car. Though the streets are often narrow and have a tendency to become one-way all of a sudden, out in the countryside, the roads are quiet and winding. Cruising past rows upon rows of vines and crumbling hilltop castles, you'll enjoy the luxury of stopping off to take photos whenever you want, which will be often.
Want more wine?
Guide to Australia's best family-friendly wineries
Family-friendly wineries in the Yarra Valley
Family-friendly wineries in Mudgee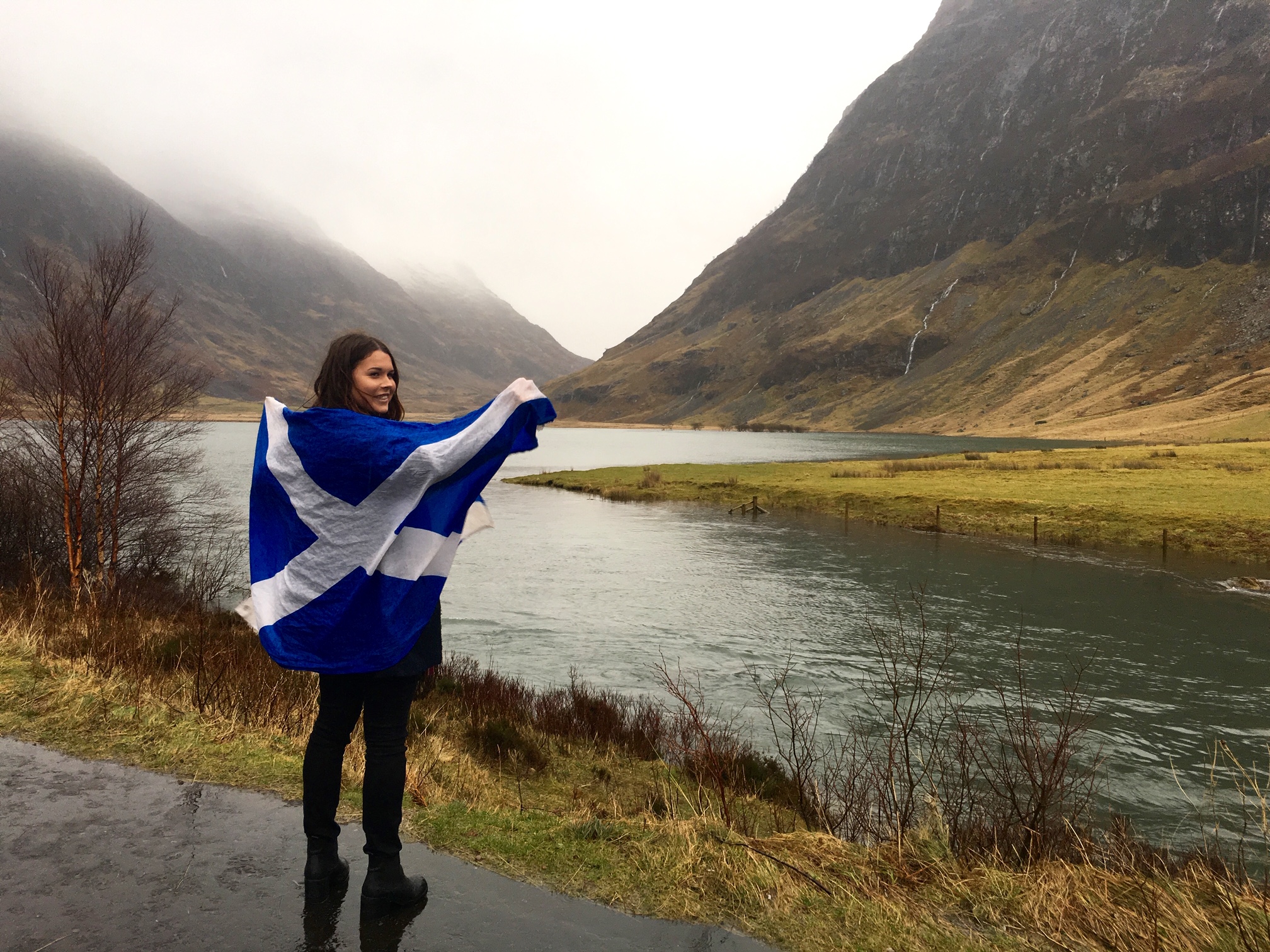 I was blessed with parents who really saw the value in travel. After our first family trip abroad to Thailand, I became obsessed. I was hungry for anything new and different. I yearned to be in the middle of a city on the other side of the world with a suitcase in one hand and google maps in the other, stumbling around trying to figure out where I was going; literally and spiritually.
* Affiliate Disclosure: This post may contain affiliate links, which means we may receive a commission if you make a purchase through the links provided, at no additional cost to you. Thanks for supporting the work we put into FamilyTravel.com.au!