As Lilo & Stitch fans will know, Ohana means family. Ohana is at the heart of Hawaiian culture, but it goes beyond blood. Ohana binds friends, family and places through compassion and culture, and it's a sentiment that is extended to all who visit. This is why families continue to rate Hawaii as their number one holiday destination.
Hawaii is the only US state outside of continental North America. The currency and language are the same, but families will discover a completely different atmosphere to mainland USA.
Hawaii has adopted an unspoken policy of good vibes, known as "Aloha Spirit" which can be felt on each of the 137 islands. Most visitors gravitate towards the big three: Maui, Oahu and the Big Island (Island of Hawaii). Here's what you need to know before you go.
GETTING TO HAWAII:
Hawaii is a 10-hour flight from Australia's east coast and 15 hours from Western Australia. Hawaiian Airlines, Qantas and Jetstar operate direct flights daily.
Hawaiian Airlines and Qantas offer a premium experience for passengers with baggage, meals and entertainment included.
Jetstar is a great option for budget-minded travellers, with fares sometimes as low as $500 return. Other airlines flying from Australia to Hawaii include Virgin Australia, Air New Zealand, United and Singapore Airlines, however, these flights often include a layover.
GETTING TO THE ISLANDS
Most families get their first taste of Hawaii on the island of Oahu. All international flights from Australia land here at Daniel K. Inouye International Airport in Honolulu. It's the largest airport in the state of Hawaii, receiving around 20-million visitors each year. From here, you can reach all of the major islands in under an hour. Hawaiian Airlines operates the most frequent and convenient inter-island services. Other airlines include Go! Mokulele Airlines, Island Air and Pacific Wings.
If you prefer to keep your flying to a minimum but still want to explore the islands, the passenger ferry is your best bet. Only two inter-island ferries connect visitors to the nearby islands. The ferry connecting Molokai and Maui departs twice daily and takes around 90 minutes. The Maui to Lanai ferry leaves five times per day, taking around 45 minutes. If you're hoping to venture further, you can charter a private boat.
Another popular way to explore the islands is on a multi-day cruise. Norwegian Cruise Lines operates the most popular island-hopping itinerary in Hawaii. Departing from Honolulu, the seven-day round-trip cruise visits Maui, the Island of Hawaii and Kauai. This is easily the most relaxing way to see the breadth of Hawaii's offerings; unpack once and let the captain and crew do the hard work.
The biggest selling point of this option is that, once you're onboard, everything is paid for. All your meals, accommodation and loads of fun activities are included in the initial price. You can choose to pay extra for speciality dining, drinks and shore excursions, but it's a fabulous option for families sticking to a budget.
If you're having trouble deciding which island to head to, you should know that you really can't go wrong with any of them. Each has a mix of spectacular scenery, pristine beaches, adventure activities and delicious food. If you can only squeeze one or two islands into your itinerary, this guide should help you choose between the big six.
OAHU
Ohau is the most centrally-located island. From here you can reach each of the surrounding islands in under an hour. It's a great starting point for your Hawaii holiday. Oahu is the third largest of Hawaii's islands and the majority of the state's population live here. The fusion of ancient and modern, laid-back surf towns and buzzing tourist hubs, island locals and foreign visitors make Oahu a fascinating place to explore.
Honolulu
An essential stop on any Hawaii holiday is the beachside city of Honolulu. This is the state's capital and the most popular area for tourists. Historic landmarks, world-class shopping districts and famous beaches provide families with entertainment for all ages.
The perfect day in Honolulu begins with pancakes at Sweet E's Cafe, followed by a drive up to Diamond Head. After you've walked off your breakfast on one of the hiking trails, head back into town and wander along the Waikiki Beach Walk. If that hasn't curbed your shopping urges, jump on the free shuttle to Ala Moana and peruse more than 290 shops. Then, head back down to Waikiki, grab a drink at Duke's and witness a beach sunset like no other.
Honolulu has enough going on to keep you busy for weeks, so it's no surprise that a lot of families spend their entire Hawaii holiday here. But in the spirit of adventure, we recommend going beyond Waikiki to discover some of the other awesome spots on the island.
North Shore
Surfy types should head straight to the North Shore. The biggest surfing legends in the biz rate this coastal stretch as having some of the best waves in the world. Waimea Bay, Sunset Beach and Banzai Pipeline see some of the best big wave surfing. Massive swells during November and February can bring waves as high as 9 metres. This is when you'll catch popular surfing tournaments on the world circuit such as the Vans World Cup and Billabong Pipe Masters.
In the offseason when the waves are less monstrous, keen surfers can catch some waves of their own. Those same beaches deliver smooth, consistent sets from March to around August. Experienced surfers can get in the green room on the bigger waves out the back, while beginners enjoy long rides closer to shore.
During your drive out to the North Shore, you'll pass a small town called Haleiwa. If you miss it, turn around. It's worth it. Quirky food trucks and roadside cafes line the main street, offering up an array of local treats. Start with the fried shrimp from Giovanni's, then move on to a poke bowl from Seven Brothers. Room for dessert? Top it off with a Hawaiian favourite – shaved ice – from Matsumoto's.
Central Oahu
In Central Oahu, between the lush Waianae Mountains and Koolau range, families will find the most well-known relic of Hawaii's naval history. Pearl Harbour is still an active naval base and receives thousands of tourists every day. Five historic sights are open to the public, including memorials and museums, commemorating the tragic events of World War II. Though a sombre experience, the Pearl Harbour Historic Sites will bring the textbooks to life and give kids a better understanding of military history.
Close by, the star of Hawaii's agricultural offerings can be found in abundance. Pineapple trees as far as the eye can see stretch out across the Leilehua Plateau. Families should make a stop at the Dole Plantation to taste the sweet and spiky fruits straight off the tree.
Windward Coast
A road trip along the Windward Coast will transport visitors to the set of Jurassic Park. The scenic valley on Kualoa Ranch has provided the backdrop for countless blockbuster films. The Pali Highway winds through the region's lush countryside but it's worth stopping off at the Valley of the temples along the way. The impressive structure is a replica of a Japanese Buddhist Temple, with an impressive mountainous backdrop.
The Windward Coast is where adventurous families will thrive. Thrill-seekers can soar over the trees on the island's longest zip-line. You can also tear it up on an ATV tour in the tropical farmland below or hit the trails on horseback.
How to get there
Oahu is likely to be your starting point as most international flights arrive in Honolulu. The airport is around 30-minutes by car from the main tourist hub in Waikiki. Public buses offer an affordable transport option for families, however, hiring a car gives you the most freedom and convenience.
Where to stay
Most visitors to Oahu choose to stay in Waikiki. Plenty of well-known hotel brands have properties along the beach. These include Outrigger Reef Beach Resort, Hilton Hawaiian Village Waikiki and The Royal Hawaiian. Self-contained apartments are another popular option for families. The city of Waikiki has hundreds of them, close to the beach, shopping and dining districts.
Outside Waikiki, the high-rise hotels almost disappear and smaller boutique accommodation takes centre stage. On the Windward Coast, families can choose from a range of bed & breakfasts in Kailua. It's close enough to the beach, but far enough away from the main drag to give families an affordable option.
For a luxury stay, Turtle Bay Resort on the North Shore is tucked away in its own private bay. On the west coast, Disney-lovers are treated to a luxe experience at Aulani. This Disney resort offers nightly themed shows, an awesome Kids' Club and a pool that will blow you away.
KAUAI
The northernmost Hawaiian island, Kauai is often referred to as the Garden Island. If you fly over it, you'll understand why. Visitors who fly into the island's main airport, Lihue, usually have their faces pressed to the plane windows as Kauai's jaw-dropping scenery comes into view.
On top of its charming small towns and laid-back surf culture, Kauai is the ultimate island for nature-loving families. Lush tropical rainforests envelop most of the island. Rivers and rapids wind through the wilderness as sharp mountain peaks jut out above. If the endless expanse of green doesn't bring you closer to nature, the cascading waterfalls certainly will.
North Shore
Kauai's North shore stretches from the upscale township of Princeville to postcard-ready Hanalei Bay. In between, families will discover enormous mountain ranges, unspoilt beaches and sweeping fields of taro; root vegetable that can be tasted at any traditional luau.
Kauai's remarkable natural beauty can only be fully grasped after a visit to the Napali Coast. 90 minutes from Lihue, almost 30 kilometres of coastline is dominated by emerald green pockets of trees clinging to craggy cliffs. The dramatic mountain range conceals plummeting waterfalls and secluded beaches, only visible by boat or air. It's a splurge but a scenic helicopter flight over the Napali Coast is well worth it.
Villages and townships scattered throughout the North Shore will give you a taste of the Aloha Spirit. Hanalei, in particular, is a must-stop. The town's art galleries and mini-museums offer a peek into Kauai's history. Although, younger kids will be far more interested in the stunning beaches nearby. Hideaways, Ke'e Lagoon and Haena Beach are popular snorkelling spots for families, with hundreds of brightly-coloured fish and vibrant coral reefs.
East Side (Coconut Coast)
Kauai's east coast earns its nickname from the abundant coconut groves, spread throughout the resort areas. The towns of Wailua and Kapaa attract the most visitors, and locals apparently. More than 20 per cent of Kauai's residents live here too, happily sharing the serene beaches with families who visit.
Lydgate Beach is one of the best on the island. Located within a State Park of the same name, Lydgate has a lava-rock pool and a huge playground across the road. Wailua Beach is great for surfers, with a consistent swell year round. At Waipouli Beach, you're likely to be sharing the sand with Kauai's resident monk seals.
If you're hoping to take home some authentic Hawaiian souvenirs, you'll have plenty to choose from in the town of Kapaa. The shopping village is teaming with speciality shops selling Aloha shirts, jewellery, handicrafts and art. Kapaa also has a quirky dining scene with plenty of places to grab a sweet treat, burger or plate of fresh seafood.
In Wailua, visitors should head to Opaekaa Falls. The almost 50-metre-high stream flows into a hidden pool below, with an epic view down the Wailua River valley. Speaking of which, active families can hire a kayak or SUP and paddle down the jungle-lined river.
South Shore
The South Shore's biggest drawcard is the beaches. Poipu Beach Park has a protected lagoon, perfect for younger swimmers. A nearby reef and bodyboarding break will keep older kids entertained. Most beaches along the South Shore are patrolled all year round.
The South Shore of Kauai is also a hot spot for adrenaline junkies. Multiple adventure centres offer ziplining, rafting, tubing and canyoning.
At the end of the Tree Tunnel, a stretch of road lined with eucalyptus trees, visitors will arrive in the charming town of Old Koloa. Old-school milk bars and burger joints provide an easy lunch stop for families.
West Side
An hour from Lihue, but a world away, the west side of Kauai is home to one of the most spectacular natural marvels in Hawaii. Waimea Canyon is often compared to the Grand Canyon, but the biggest difference is the colour. The bright red canyon walls are met halfway by green valleys, dipping more than a kilometre into the earth. Families with energy to burn can take one of the hiking trails through the canyon, or head to the Overlook to view the impressive expanse from above.
Kokee State Park is another great spot for keen hikers. Well-maintained trails cover the four-and-a-half acre park, winding through fields of wildflowers, forests and valleys. The Kalalau and Puu O Kila Lookouts are great spots to aim for, requiring a fair stretch of uphill walking. But the views of Kalalau Valley down to the sea are worth it.
How to get there
Kauai's main airport is on the east side of the island. From the main airport on Oahu, flights to Kauai take just 30 minutes. Lihue, the closest town to the airport, is a great base for exploring the rest of the island. From here, many of the island's resorts offer airport transfers for guests. If you don't have a car, a taxi is your only other option as bus services are limited.
Where to stay
Most of Kauai's accommodation options are spread between the North Shore, East Coast and South Shore. Princeville is the go-to spot for high-end travellers. The Princeville Resort and the Westin Ocean Resort Villas transport you to a 5-star paradise with gorgeous pools and unbelievable sunset views.
Along the Coconut Coast, families will find a range of affordable resorts and holiday homes for rent. Courtyard Kauai at Coconut Beach is just 15 minutes from the airport and within walking distance to Kapaa's restaurants and shops. Accommodation on the West Side is limited but gives families easy access to the island's remote landscapes.
MOLOKAI
One of Hawaii's smaller islands, Molokai is just 60 kilometres long. But don't let its small footprint throw you off. Molokai is home to the highest sea cliffs in the world, some climbing over a kilometre into the air. These sheer, vertical cliffs once formed part of the East Molokai that collapsed into the sea around 1.4 million years ago.
Lava flows, landslides and tsunamis have carved out many of the island's natural landmarks. However, the most impressive sights are hiding out below the ocean's surface. Hawaii's longest continuous fringe reef wraps around the island of Molokai. Brightly coloured coral and fish can be found in abundance along the 45-kilometre stretch. Water babies and outdoor adventurers will instantly feel at home.
Molokai is also said to be the birthplace for the hula. Hawaii's traditional dance is celebrated every year at Molokai's Ka Hula Piko festival. The three-day celebration brings the entire island together for music, market stalls and, of course, hula dancing.
Central Molokai
The island's central hub is the town of Kaunakakai. It's essentially the only town on the island and has been remarkably preserved since the 1900s. This is where almost all of Molokai's residents live, and where tourists will find most of the accommodation. The town's main street has a few boutique stores, restaurants and an outdoor market on Sundays. A must-visit is Kanemitsu's Bakery on Ala Malama Avenue. People are always lined up out the door, waiting patiently for a slice of the famous onion and cheese bread.
Molokai produces two of Hawaii's largest exports; macadamia nuts and coffee. Make sure you sample both. You can pick your own produce at Purdy's Macadamia Nut Farm near the airport in Hoolehua. A few minutes down the road, wash it down with a cup of bean at Coffees of Hawaii – a 100-acre coffee farm plantation in Kaulapua.
Another fun, albeit random, activity to do on Molokai is to post a coconut from the Hoolehua Post Office. The Post-a-Nut service allows visitors to decorate and send an unboxed, unpackaged coconut to someone at home. The coconut itself is free, you just have to cover the cost of postage. Who sends plain old postcards these days anyway?
West End
Molokai's West End is a quiet retreat that basically forces you to relax. For parents who struggle to switch off, this could be your nirvana. The area has a small hillside village, famous for its Big Wind Kite Factory. You can take a tour of the factory or visit the shopfront on the main street. Apart from a few shops and galleries, families will likely spend most of their time at the beaches.
Papokahu Beach is one of the longest white sand beaches in Hawaii. This is where many families come to camp, with loads of space on the sand to pitch a tent. You can also catch a glimpse of Waikiki in the distance across the Kaiwi Channel. Further along, Kapukahehu Beach is a great place to grab your snorkel and explore the sheltered cove.
East End
Molokai's highest mountain towers over the East End of the island. The valley below provides great hiking trails for trekking families, including the Mooula Falls trail. You'll need a guide for this one as it crosses private property. The moderately challenging path leads to an impressive double-tiered waterfall, so make sure your camera is fully charged.
Down at sea level, a stop at Kumimi Beach is essential. This is the best spot to explore the reef. If you're lucky, you'll get to swim with green turtles and manta rays. If you're keen to head further off the coast, plenty of tour companies offer snorkelling and diving trips to the outer reaches of the reef.
How to get there
The island's only airport is near the main town of Kaunakakai. The island can only be reached by plane. From Honolulu Airport on Oahu, the flight takes around 30 minutes. From the other islands, it's closer to an hour. Once you've arrived, getting around the island is nearly impossible without a car. Two taxi services operate but aren't always available when you need them. The drive from East to West takes less than 90 minutes.
Where to stay
Molokai's accommodation offering is limited with only 14 properties on the entire island. Most are private rentals with a kitchen, separate bedrooms and a bit more space to spread out than your average hotel room. Hotel Molokai is one of the only traditional hotels on the island, just outside the main town. It's made up of Polynesian bungalows with a swimming pool and free WiFi. Families can opt for a farm stay at Pu'u O Hoku Ranch in the remote East End. The family-run enterprise is a working cattle and bio-dynamic farm with an all-inclusive retreat and three self-catering cottages.
LANAI
The island of Lanai is torn between two worlds. One is a hamlet of high-end resorts and luxurious golf and spa facilities. The other is an untouched haven for off-the-beaten-path adventures. Lanai might be the smallest inhabited island in Hawaii, but what it lacks in size, it makes up for in utter tranquillity.
The island was once entirely dedicated to a pineapple plantation. Today, 98 per cent of it is owned by Oracle CEO, Larry Ellison. He also owns the local airline, Island Air, which services Hawaii's neighbouring islands.
Despite being privately owned, Lanai welcomes visitors all year round. A big drawcard for divers and whale-watchers is the offshore shipwreck of a World War 2 tanker at Polihua Beach. The wreck attracts green turtles and playful humpback whales. Inland, visitors will discover a lunar-like, desert landscapes call the Garden of the Gods.
Central Lanai
Central Lanai enjoys a cooler climate 500m above sea level. The area is dotted with Cook pines where thousands of pineapple trees once stood. After the island's booming pineapple production ceased, Lanai City started to build up and outward. Lanai City is the island's main hub, with plenty of boutique stores, art galleries and cafes to try. Most travellers will pass through Lanai its a sit's less than five kilometres from the airport.
A popular activity draws visitors to the rustic Munro Trail, north of the city. Named after the New Zealand naturalist, George Munro, the 20-kilometre hike winds through rainforests, and past canyons to the island's highest peak. On a clear day, you can see all six Hawaiian islands at once from the lookout at Lanaihale.
North Lanai
It's a bumpy ride out to Lanai's northern district. Off-road adventurers have around 650 kilometres of dirt roads to play with. Families can hire a Jeep from Lanai City and head out on a self-guided expedition of the island, or join a guided tour. Kanepuu Preserve covers almost 600 acres of native wilderness and is a popular stop on the way to the North end. Though, most families head straight to Shipwreck Beach. It's a heart-pumping 30-minute ride from the city with a field of steep sand dunes waiting at the end.
If you take Polihua Road instead, you'll feel as though you've travelled through space and time. Keahiakawelo, better known as the Garden of the Gods, is a barren lunar-landscape. Car-sized boulders and rock towers formed from years of erosion are scattered throughout the expanse. You'll cover the most ground by car, but exploring on a mountain bike or on foot is also pretty fun. If you can, visit just before sunset. The fading light casts long shadows over the deep red landscape, providing eerie photo opportunities.
South Lanai
The south end of the island is where you'll find the ritzy resorts and exclusive golf course. Hulopoe Bay is known for its luminescent, pearly-white sand and sparkling clear waters. Its main beach was once named the best in America, and we don't disagree. This is the best spot on the island for snorkelling and swimming. Spinner dolphins and humpback whales often cruise along the coast, delighting lucky passers-by. Families should also check out the Hulopoe Beach Park across the road, with picnic tables and BBQ facilities.
At the eastern end of Hulopoe Bay, the volcanic tide pools are perfect for kids. You can spot hermit crabs, sea stars and opihi (limpet) in the shallow waters, but be sure to leave every stone and shell in its place. The area is a protected site, conserving the rich native marine life. From here, families should take the 15-20 minute walk along the cliffs to Lanai's star landmark, Puu Pehe. Also known as Sweetheart Rock, the impressive natural structure rises 24 metres out of the ocean.
How to get there
Several local airlines service the island of Lanai. From Honolulu International Airport, the flight takes around 35 minutes. From Maui, it's just over an hour. Families with cash to splash can charter a private flight with Lanai Air. This luxury air service is exclusive to guests of the Four Seasons Resort and is the quickest way to get from Honolulu to Lanai.
Alternatively, you can catch the ferry from Maui's Lahaina Harbour across to the island. Expeditions Ferry Service runs five round-trips per day, taking roughly an hour each way.
If you're planning on hiring a car on Lanai, it's best to book in advance as supply is limited. Taxis are plentiful in the city but the remote areas can be tricky to get to without a 4×4 vehicle.
Where to stay
Lanai has very limited accommodation for families. Most will opt for a day trip, but if you're keen to make it an overnighter, you have a few options. In Lanai City, Dreams Come True is a no-frills B&B close to shops and restaurants. Down the road, Hotel Lanai is a charming plantation home-turned-retreat with free breakfast and WiFi. Both offer a reasonable nightly rate for a family room.
Also in the city but with a much higher price point, The Lodge at Koele is one of two properties on the island managed by the Four Seasons group. It's currently undergoing a major renovation but it's worth keeping an eye on this luxury outfit for future trips.
The most extravagant resort on the island can be found on the shores of Hulopoe Bay. The Four Seasons Resort Lanai is just wow. Lagoon-style pools are framed by perfectly-kept tropical gardens. The large suites offer families a space to relax and soak up the unbeatable bay views. The restaurants bring the passion and richness of Hawaii's culinary history to your plate. And the resort activities allow families to experience true Hawaiian culture, with private hula and cooking lessons. A stay at the Four Seasons will set you back around $3,600 per night, so it's perfect for a special occasion… or when you win the lottery.
MAUI
From arid volcanic craters to dense, coastal jungles, Maui is a fusion of natural extremes. Gold, black, red and white sand beaches frame the island, with clear blue water lapping at the shore. Below the ocean's surface, kaleidoscopic schools of fish dart through thriving coral reefs. Lush rainforests and National Park lands envelope most of the island. And bright bougainvillaeas and hibiscus flowers bloom in everyone's front garden.
The island is divided by a sacred valley between two enormous shield volcanoes. Haleakala in Upcountry Maui is so tall, it sometimes receives a dusting of snow during winter. On the opposite side of the island, the West Maui Mountains dominate the skyline. This volcanic mountain range is 1.7-million-year-old and covers more than a quarter of the island.
In addition to its spectacular natural attractions, Maui has an exciting dining scene and new shopping districts popping up all over the place. If there's an island that offers something for everyone, it's Maui.
Central Maui
Central Maui is home to the island's main airport, Kahului. Unless you're arriving by cruise ship, this is likely to be the starting point of your Maui adventure. And it's a pretty great place to start. The nearby town of Kahului is home to the island's largest shopping centre, multiple schools, warehouses and a busy sea port. This is also where most of Maui's residents live.
A little further down the road, the town of Wailuku acts as the island's tourist centre. The busy Market Street has dozens of family-run shops, restaurants and services to keep visitors fed and entertained. On the first Friday of every month, the main road is closed off for a free community street party. It's a family-friendly affair with live music, food stalls, market stalls and street magicians.
Central Maui is the gateway to Iao Valley State Park. Native Hawaiian trees cover almost every inch of this lush expanse. Low-lying fog often creeps in between the branches, giving the area an eerie, mystical atmosphere. Inside the 400-acre park, Maui's most recognisable natural landmark pokes 365 metres above the canopy. The Iao Needle is essentially a tall, pointy rock covered in moss and vines. It once served as a lookout for troops in the Battle of Kepaniwai, and now delights tourists with a spectacular view of the river below.
West Maui
The western region of Maui is fit for royalty. It was once the capital of the Hawaiian Kingdom where the royal family lived in luxury. Even though the royal residences have been enveloped by resorts and restaurants, the area still retains its majestic atmosphere.
West Maui's main road, the Honoapiilani Highway, follows the coastline, passing dozens of resorts. The further north you travel, the more luxurious (and expensive) they get. The historic town of Lahaina is at the more affordable end. It was once Hawaii's busiest port town and is still used as the main port for cruise ship passengers. The rustic storefronts from the 1800's remain, but are now filled with trendy cafes, galleries and boutique shops. Lahaina also hosts one of Maui's best beachside luaus and a Broadway-style musical showcasing Hawaii's fascinating culture.
One of the most famous beaches in Hawaii can be found on Maui's west coast. Kaanapali Beach used to be a private retreat for Hawaiian royalty. Today, it's the ultimate tropical playground for guests of the nearby resorts. Thrill-seekers can zip-line along the coast at Kaanapali Skyline Eco-Adventures, or watch other thrill-seekers perform the daily cliff diving ceremony at Black Rock.
Honolua Bay sees brave (some might say crazy) surfers take on the enormous swell during winter. In summer, the smaller waves are great for beginners. The beach also has a pristine coral reef that is protected by the Mokuleia Marine Life Conservation District. It's a popular spot for snorkelling, but the rocky shoreline makes sunbathing a little uncomfortable.
To get a taste of Maui's untamed wilderness, a drive out to the West Maui Mountains is a must. The narrow, windy road passes through rainforests, valleys, waterfalls as the mountains build on either side. Take a dip at the Olivine Pools or feel the spray of the Nakalele Point Blowhole.
East Maui
Yes, East Maui has some beautiful beaches and quaint towns, but it's the epic Road to Hana that everyone comes for. Prone to car sickness? Pack your vomit bags because you won't want to miss this. The Hana Highway is one of the most famous stretches of road in the world. The 84-kilometre road features 600 steep turns, 46 one-way bridges and loads of sheer cliff drop-offs. The journey is a thrill in itself but the scenery will blow your mind. Passengers can peak out out cascading waterfalls, roadside pineapple stands and lush rainforest expanse. Unfortunately, whoever is in the driver's seat really has to keep their eyes on the road. Adults should swap halfway. It's only fair.
At the end of this white-knuckle drive, families will discover a quiet country town that gives a new definition to 'island time'. The town of Hana consists of a historic church, a general store, a few souvenir shops and a handful of family-run restaurants. The slower pace of the town is a good opportunity to get your heart rate down before the drive back.
Just beyond Hana, you'll find a beautiful black sand beach in Waianapanapa State Park. A little further on, Hawaii's largest heiau (temple) can be found in the Kanahu Botanical Gardens. Just south of Hana, you'll find yourself in the fringes of Haleakala National Park. From here, you can take the Pipiwai Trail to the impressive 120-metre-high waterfall.
South Maui
Southern Maui is the place to go if you just want to kick back and relax on a peaceful beach. It's the driest area of the island and receives the most sun so great beach weather is almost guaranteed. One of it's most popular beach regions is Kihei, claiming just under 10-kilometres of coastline. The beaches themselves are great for swimming, snorkelling, surfing and kayaking, but the nearby playground, skate park, volleyball and basketball courts are worth checking out too.
Makena Beach State Park, also known as Big beach, gives Kihei a run for its money. The quiet, undeveloped beach is tucked away between two back-lava outcroppings. Families should know that the small cove nearby, known as Little Beach, is often used as a nude beach.
Wailea is home to five pristine beaches, as well as a number of luxury resorts. Amongst the opulent grounds of the Four Seasons and Grand Wailea Resort, a handful of world-class golf courses give a distinct green tinge to the landscape. The Shops at Wailea provide great entertainment for visitors, hosting the Maui Film Festival and February's Whale Week. Visitors will also find a range of dining options, from relaxed burger joints to award-winning fine dining outfits.
Off the southwestern coast of Maui, a tiny crescent-shaped island provides a sea barrier for the beaches on the mainland. But it's much more than a wave-breaker. Molokini is actually part of a volcanic crater that is mostly underwater. The reef surrounding the island is protected by the Marine Life Conservation District, making it a fabulous place for snorkelling and diving. Visitors can arrange a day trip departing from Lahaina and Maalaea Harbour.
Upcountry Maui
This part of Maui enjoys a higher elevation and much cooler temperatures. Mist swirls around the mountain peaks as fields of taro and sweet potato cover the open expanse below. Farming has always been a huge part of life in Maui. The island's agricultural efforts continue to this day, adding goats cheese and local wine to its list of exports. Families can experience life on the farm through various tours run by the farmers themselves.
Upcountry Maui is largely taken up by Haleakala National Park, and its centrepiece is hard to miss. A whopping three-kilometres above sea level, Haleakala Crater is large enough to hold the city of Manhattan. Its name roughly translates to 'House of the Sun', however, it more closely resembles the planet of Mars with its rusty, red dirt. Sunrise from the Haleakala summit is one you will never forget. It's a two-hour drive from Kaanapali and Wailiea but well worth the early wake-up.
Back down at sea level, Upcountry Maui plays host to the windsurfing capital of the world. The town of Paia is small but buzzing, with a popular fish market, rustic storefronts and a few unique shopping boutiques. The town's main beach, Hookipa, attracts the bravest kite and windsurfers from around the globe to take the big north shore swell.
How to get there
Maui has three airports, however, most families will fly into Kahului. The smaller two airports, Kapalua and Hana are reserved for private and courier planes, as well as a small number of local airlines. The flight from Honolulu takes around 30-minutes and 40-minutes from the Island of Hawaii. If you're travelling from the island of Lanai, you can travel across on the daily ferry service.
Once on the island, taxis, shuttles and public transport make getting around fairly straightforward. The best way to explore the island, and the epic road trip to Hana, is to book a car in advance.
Where to stay
Accommodation on Maui ranges from remote cabins in the wilderness to uber luxurious beachside resorts. Families on a budget also have plenty of condos and self-contained properties to choose from. Many of these private rentals are in the town of Kihei in South Maui.
West Maui's Lahaina Area has a number of affordable hotels and bed & breakfasts. But the nearby resorts are worth paying a little extra for. The Sheraton Maui Resort and Ka'anapali Beach Hotel are top picks for younger kids. They both have great kids clubs, family-friendly pools, daily activities and cultural experiences.
Most of Maui's high-end resorts line the shore of Wailea. The Fairmont Kea Lani has multiple pools, slides and activities to keep kids busy. Families have plenty of room to spread out as the hotel is made entirely of suites. At the very top end of the luxury spectrum, the Four Seasons offers a 5-Star experience like no other. The property has a dedicated family pool with its own waterfall, a free Kids' Club and even kid-sized bathrobes. Staying at a Four Seasons property is usually a once-in-a-lifetime experience and what better place to do it than on the gorgeous island of Maui?
BIG ISLAND – Island of Hawaii
Nearly twice the size of all the other islands combined, you can see where the Island of Hawaii gets its nickname. At any one time, the sun can be shining on the coast, volcanoes can be bubbling in the centre with snow falling the island's highest peak and swimmers still splashing around in the balmy sea. The Island of Hawaii experiences nine of the earth's twelve climate systems so prepare for all kinds of wacky weather.
The Island of Hawaii is home to the tallest mountain in the world. No, not Everest. Mauna Kea is a mind-boggling 10,210 metres tall. But, according to the record books, it doesn't count if most of the mountain is underwater. As somewhat of a consolation prize, Mauna Kea is blessed with some of the brightest night skies visible from earth. The elevation and lack of light pollution make it the perfect place to stargaze. That is if you can stay awake after a day of seeing what the rest of the Big Island has to offer.
Hilo and the Hamakua Coast
The Hamakua Coast stretches from the town of Hilo to the lush Waipio Valley on the island's northeastern side. The region's tropical climate allows plant life to thrive. Farmers enjoy bountiful harvests of taro, hearts of palm, fruit and veg, while the untamed wilderness grows greener by the day.
The international airport is just outside Hilo. Once a busy farming and fishing area, Hilo got a sweet taste of the sugar industry in the 1800s. Remnants of the historic village can still be found in the downtown area where museums, cafes and shops now fill the refurbished buildings. Every Wednesday and Saturday, growers, bakers and knick-knack makers take to the streets to sell their goods at the open-air farmers market. It's a great way to get a taste of Hawaii's culinary culture.
Hilo has a laid-back college-town vibe, thanks to its nearby university campus. Around 10% of the town's residents are either students or staff. Even still, Hilo is also home to a number of family-friendly attractions, including the Panaewa Rainforest Zoo. Visitors will discover twelve-acres of exotic plants and animals. The Bengal Tigers are the stars of the show, but you'll also come across alligators, giant anteaters, pigs, monkeys and even a few emus. If zoos aren't your thing, you can head to the Lyman Museum to learn about the tsunami that nearly wiped Hilo off the map. Or visit the Imiloa Astronomy Centre to learn about Hawaii's volcanoes, night skies and history.
If you follow the road north from Hilo, you'll find yourself cruising along the Hamakua Coast. Passing vast stretches of farmland, overgrown rainforests and cavernous valleys, the drive is a simple and memorable way to fill in the day. This stretch of road toward Waipio Valley is known as the Hamakua Heritage Corridor. Along the way, be sure to stop at the World Botanical Gardens to check out the breathtaking Umauma Falls. Continuing along, you'll pass two more famous waterfalls. Akaka Falls and Kahuna Falls make great photo-ops. At the end of the road, Waipio Valley Lookout will be the cherry on top of your scenic road trip.
Puna
The Puna district lies just south of Hilo at the eastern corner of the Big Island. The main town, Pahoa, has a laid-back vibe, but it's also quite a spiritual place. The people of Puna believe this is where the volcano goddess, Pele, continually reshapes the land and its natural features. The region spans from the summit of Kilauea Volcano to the sea, encompassing black-sand beaches, lava flows and ancient forests.
Puna's most well-known attraction highlights the power and destruction of the nearby volcano. Lava Trees State Park is a 17-acre expanse, filled with lava tree moulds from an eruption in the 1700s. The organic part of the trees have long since petrified, but the lava mould encasing them still stands today.
Kilauea's most recent eruption devastated the town of Kalapana in 1990. The lava flow destroyed the famous black-sand beach, but another is slowly forming in its place. The historic fishing village of Kalapana was partly engulfed, however, it has bounced back since the incident, inviting visitors to learn about the power of' Pele'. The current activity of the volcano limits access to the lava viewing sites so we recommend hiring a guide to ensure your safety. You'll also get the best, first-hand knowledge of the island's volcanoes.
Kau
Bordering the Puna district, Kau is the Big Island's southernmost region. The landscape here is truly otherworldly. Vast expanses of steaming craters, highly active volcanoes and jet black sand beaches challenge the stereotypical image of Hawaii.
Kau encompasses most of Hawaii Volcanoes National Park. The 3330,000-acre park is home to two volcanoes; Maunaloa and its unpredictable neighbour, Kilauea. Visitors can explore more than 240 kilometres of hiking trails through the scorched desert landscape. While the park is open to the public, we recommend hiring a local guide if you want to get closer to the volcanoes. Kilauea produces up to 500,000 cubic metres of lava every day and is extremely unpredictable.
Back down at sea level, Kau's unique geography is ever present. The island's constant volcanic activity has turned the sand jet black. Punaluu Black Sand Beach is the most famous in Hawaii, home to Green Sea Turtles and swaying coconut palms. When the sun reflects off the water, the contrast between light and dark is unbelievable.
Kona
Kona covers a big chunk of the west coast with near-perfect weather all year round, despite the occasional afternoon shower. Locals often refer to it as Kailua-Kona, Kailua being the region's largest town. The area of Kona claims more than 100 kilometres of coastline on the western slopes of Hualalai Volcano.
The northern part of Kona is where you'll find pristine beaches, impeccably maintained golf courses and a charming historical town humming with shoppers and restaurant-goers. The town of Kailua preserves Kona's rich history while embracing new traditions. Original village structures and historic sites still stand today, amongst an array of modern shopping boutiques and cafes. Visitors will find fabulous nightlife and dining opportunities here after sunset.
This area is home to the Kohala Coast, also known as the 'resort coast'. As the name suggests, luxurious resorts line the sand, attracting big crowds with cash to splash. While the resorts offer a tranquil paradise with manicured gardens and sparkling swimming pools, the surrounding landscape is far more arid than the South Coast. The volcanic ash fields and desert patches show a side of Hawaii rarely seen in the tourist brochures.
Locals and tourist alike flock to the shores of Kona's south coast. Its white sand beaches are second to none, with great snorkelling and surfing spots. But Kona's biggest drawcard is high above the shoreline on the slopes Hualalai Volcano. Around six-hundred coffee farms grow, harvest and process the entire world's supply of Kona coffee here. Kona coffee is a rare (and delicious) commodity, exclusively grown in the rich volcanic soil of the Big Island. Most farms provide tours where visitors can learn about the process and taste the goods themselves. Kona Coffee Living History Farm is a great option for kids with a 'hands-on' approach and free admission for children under seven-years-old.
How to get there
The Island of Hawaii has two main airports; Kona on the west coast and Hilo in the east. Direct flights from Honolulu take around 40 minutes. Flights from the other islands take almost an hour longer and usually include a stop in Honolulu.
It takes around two-and-a-half hours to drive from East to West so you should consider flying into Kona and flying out of Hilo. Car hire is available from both airports, however, you'll need to book in advance. A public bus service, called the 'Hele On' bus, is available in most major towns. To get to more remote destinations without a car, we recommend hiring a private shuttle with a guide or joining a day tour.
Where to stay
To visit Hawaii Volcanoes National Park, the best place to stay is in the town of Puna or Hilo. Families will find plenty of hotels and condo-style accommodation. For a more upscale experience, stay at the beachside Grand Naniloa Hilo – a DoubleTree by Hilton property.
Accommodation is plentiful in Kona, with a range of B&Bs, lodges and resorts. Well-known hotel chains such as Wyndham, Sheraton and Marriott have properties in the Kailua-Kona area.
Further up the coast, the Kohala Coast is home to multiple 5-Star resorts. The Four Seasons Resort Hualalai is a collection of bungalows with seven poos, a cultural centre and unbeatable ocean views. At a slightly lower price point, The Westin Hapuna Beach Resort and Hilton Waikoloa Village both have multiple pools, Kids' Clubs and great on-site dining options for families.
GOOD TO KNOW:
Currency: United States Dollars (USD)
Language: English and Hawaiian (a Polynesian language spoken by 0.1% of locals)
Visa: Australians will need to acquire an Electronic System for Travel Authorisation (ESTA) before arrival. More info at smartraveller.com.au
Driving: In Hawaii, cars drive on the right-hand side of the road. You must obtain an International Drivers license before you can get behind the wheel.
Weather: Hawaii is known for its sunny island vibes, but temperatures can drop very low in winter. Even in summer, places with a high elevation can be pretty chilly. Pack warm clothing if you intend on visiting the volcano summits or mountain ranges. Hawaii receives a significant amount of rainfall. The rainiest period lasts from November to March but doesn't tend to affect travel plans. Afternoon showers clear up fairly quickly. Lifeguards patrol the popular beaches in summer and waves are usually quite small. In winter, however, the north shore receives a huge swell from the Pacific. Waves reach up to nine metres so we don't recommend swimming or surfing when conditions are rough.
Accessibility: All-terrain wheelchairs can be hired from a number of popular beaches on Oahu and Kauai. The Hawaii State Department of Health has compiled a list of tips for those travelling with accessibility requirements which you can read here.
READ MORE
Landscapes, camera, action! Hawaii's top film locations
Discover the best of Hawaii's family road trips
Where to go in Hawaii beyond the beach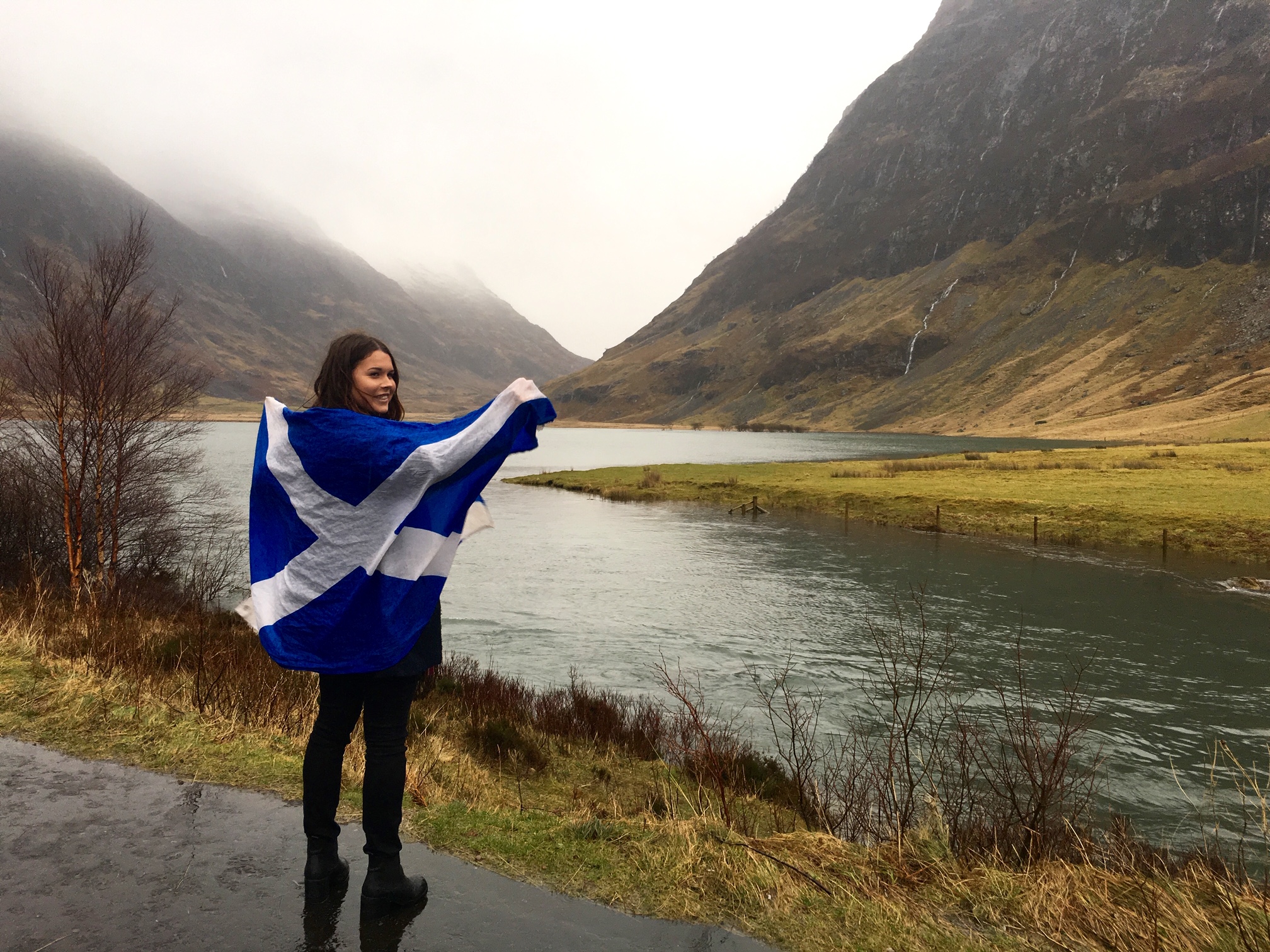 I was blessed with parents who really saw the value in travel. After our first family trip abroad to Thailand, I became obsessed. I was hungry for anything new and different. I yearned to be in the middle of a city on the other side of the world with a suitcase in one hand and google maps in the other, stumbling around trying to figure out where I was going; literally and spiritually.
* Affiliate Disclosure: This post may contain affiliate links, which means we may receive a commission if you make a purchase through the links provided, at no additional cost to you. Thanks for supporting the work we put into FamilyTravel.com.au!