[vc_row][vc_column][vc_column_text]Piled into a bus with 30-odd other travellers, hooning down a freeway in Northern Morocco, the hunger pangs started to set in.
After an early wake-up to catch the ferry across the Strait of Gibraltar, I was seriously regretting my decisions to skip breakfast for an extra 10 minutes' sleep. The half-packet of Oreos I fished out from the bottom of my backpack wasn't going to cut it.
Luckily, just up the road was our lunch stop; a road-side restaurant the driver promised was "totally safe" for sensitive Western stomachs.
I felt quite chuffed after ordering in my best attempt at Moroccan Arabic. I sat in a booth by the window, trying to assure my grumbling tummy that food was on the wa.
Then, my 'vegetarian sandwich, no mayo' came out stacked high with tuna, oozing creamy white sauce. You could hear the sound of my heart breaking even over the loud hum of the fan working on overdrive. It appears the term 'vegetarian' carries mixed definitions around the world.
The involuntary hungry strike continues…
While this incident meant I managed to avoid a severe case of the 'Moroccan muddies' that plagued the rest of the bus, it is a situation I've found myself in on more than one occasion. For me, being a little bit flexible with my dietary requirements when travelling is essential for, well, survival. But for those whose culinary limitations are more severe, getting your fill can be quite challenging. If you're an intrepid foodie with allergies or intolerances, here's how you can taste your way around the world without compromising your health (or your morals).
Learn what to ask for
Any time I visit a foreign country, I try to learn a little bit of the language. Locals will always appreciate the attempt (except maybe the French). Please and thank you are essential but if you have a dietary requirement, learning how to say 'I don't eat dairy' or 'Is this gluten free?' could mean the difference between walking off your Spaghetti alla Puttanesca in the Tuscan countryside and fighting through stomach cramps, too scared to stray more than 10m from the bathroom.
Translation apps like Google Translate and SayHi are great for translating phrases on the fly but often require internet connection. Pre-downloading a phrase book app is a good way to make sure you're never caught out even when you're offline. I'd recommend TripLingo (free) or the iEatOut app from AllergyFree Passport (AU$4.49).
Pack your snacks
As an avid snacker, it's a rarity that I'll ever be caught without some form of food. You know that weirdo that is always carrying trail mix? Yep, that's me. I've learned from experience to always have a few snacks on hand just in case the town I'm in has never heard the term 'vegetarian', or god forbid, 'vegan'.
When flying internationally, major airlines are usually pretty good with dietary requirements. If you flag it at the check-in desk or when you book your ticket, you can be pretty confident that you won't go hungry. However, on smaller airlines that don't offer the 20-something dietary options of their larger counterparts, it's a good idea to pack food for your flight.
Make sure any liquids are under the carry-on requirement (usually 100ml) and your foods remain sealed in their packaging as you go through security. Restrictions on which foods you can carry will vary from country to country, but as long as you're not smuggling any raw meat or large quantities of agricultural produce into your carry-on, you should be pretty safe. Just remember to declare your goodies as you pass through immigration. This way you'll avoid a lengthy conversation with a grumpy border security officer.
Hit the local supermarket
One of my strange guilty pleasures when visiting a new country is exploring the local supermarket. Meandering down the aisles, perusing all the interesting products truly piques my culinary curiosity. A friend and I once spent a good 25-minutes giggling at the absurd flavours of potato chips stocked in an Indonesian minimart. 'Hot & Sour Fish Soup' Lays anyone? Comedy-factor aside, grocery stores are a window into a country's culture and cuisine.
Stocking up on food that fits your dietary requirement is great for 3 reasons:
1. You can save a tonne of money by not eating out for every single meal.
2. You'll be confident that what you're eating isn't going to make you swell up like a balloon or break out in hives.
3. You'll get a chance to eat like the locals and try products that don't normally appear on restaurant menus.
I spend plenty of time at home scouring ingredient lists looking out for those pesky 'milk solids'. But deciphering product labels in a foreign language adds another element of difficulty. Again, this is where translation apps are an absolute lifesaver. Google Translate allows you to hover your camera over a label and get an instant translation of the ingredients.
Don't forget
For more severe or life-threatening allergies, make sure you carry a copy of any medical documentation that you might need. Ideally, translate it into the language of each country you visit on your trip.
Carrying pocket-sized cards with allergen information is also helpful when you're trying to order dinner at a restaurant but can't remember the Japanese word for 'shellfish'.
BrokerFish.com has free downloadable allergy cards available in 6 different languages that you can print out and take with you, or you can translate and customise your own.
No matter your destination, travel is always a rich sensory experience, connecting delightful aromas and tantalising tastes with memories of your travels. You'll forever salivate over the spicy enchilada from that food truck in Mexico whenever you buy taco seasoning at the supermarket. The smell of BBQ satay skewers will take you back to the bustling streets of Thailand.
Having a dietary requirement shouldn't stop you from diving head first into the exotic culinary droves of whatever country you're exploring but you're bound to encounter speed bumps from time to time. Hopefully, these tips help take some of the hassle out.
READ MORE
Aussie eats for foodie families
Celebrate food at the world's wackiest food festivals
Pre-flight snacks just got even better[/vc_column_text][/vc_column][/vc_row]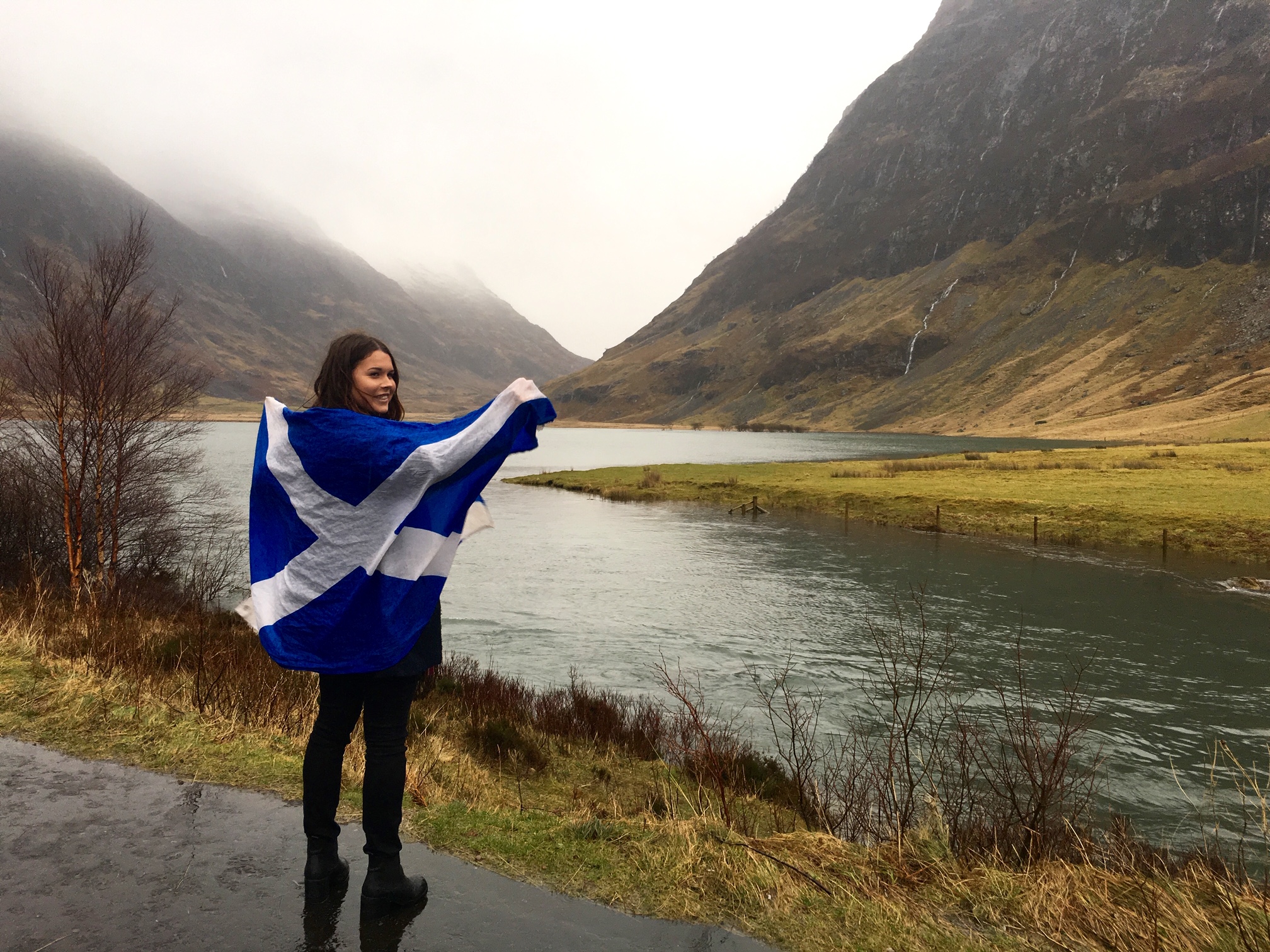 I was blessed with parents who really saw the value in travel. After our first family trip abroad to Thailand, I became obsessed. I was hungry for anything new and different. I yearned to be in the middle of a city on the other side of the world with a suitcase in one hand and google maps in the other, stumbling around trying to figure out where I was going; literally and spiritually.
* Affiliate Disclosure: This post may contain affiliate links, which means we may receive a commission if you make a purchase through the links provided, at no additional cost to you. Thanks for supporting the work we put into FamilyTravel.com.au!