The Maldives is unlike anywhere else on earth. The pinch-me blue water, hazy pink sunsets and luxurious overwater villas – it's like Disneyland for honeymooners. But who says you have to leave it to the lovebirds?
The Maldives is welcoming more and more families, thanks to new flight routes on affordable airlines and a revamp in island accommodation. For many, a trip to the Maldives is a one-in-a-lifetime experience. So if you're going to do it, you might as well do it right. And nowhere gets it right quite like LUX*.
Earlier this year, LUX* revealed a second slice of paradise in the Maldives. The first LUX* property sits in the South Ari Atoll. The two-kilometre island strip exudes playful luxury, welcoming a mix of families, couples and friends from all over the world. I had never seen such beautifully designed villas, tasted such wonderful food or experienced such a warm welcome. That is, until I arrived at the new resort.
LUX* North Male Atoll is on a whole other level.

The Villas

Superyacht chic sums up these extravagant penthouse villas. The crisp white walls glisten in the sun, a striking contrast against the #nofilterneeded blue of the ocean. At the rear of the villa an enormous wall of glass means you'll never miss the view.

My favourite feature – the infinity pool. Both the beach and overwater villas have their own. And it's not just a small, square plunge pool. You can swim laps in these things. For an entire afternoon, I cycled through a routine of ocean-outdoor shower-pool.

Each villa at LUX* North Male Atoll has a private rooftop garden with sun beds, a dining table and a BBQ area. With very little light pollution and extraordinary night skies, the rooftop gives you the best seat in the house to watch the stars.
You can even organise a "cinema under the stars" experience. Pick your movie and order from the in-villa dining menu and the LUX* team will set it all up and project your movie onto the huge white wall.

The bathroom will really blow your mind. The rain shower has three different settings and is large enough to fit your entire extended family. And that's just the indoor one. There's another shower outside, surrounded by a garden and walls high enough to offer privacy without blocking out the sunshine (or the night sky).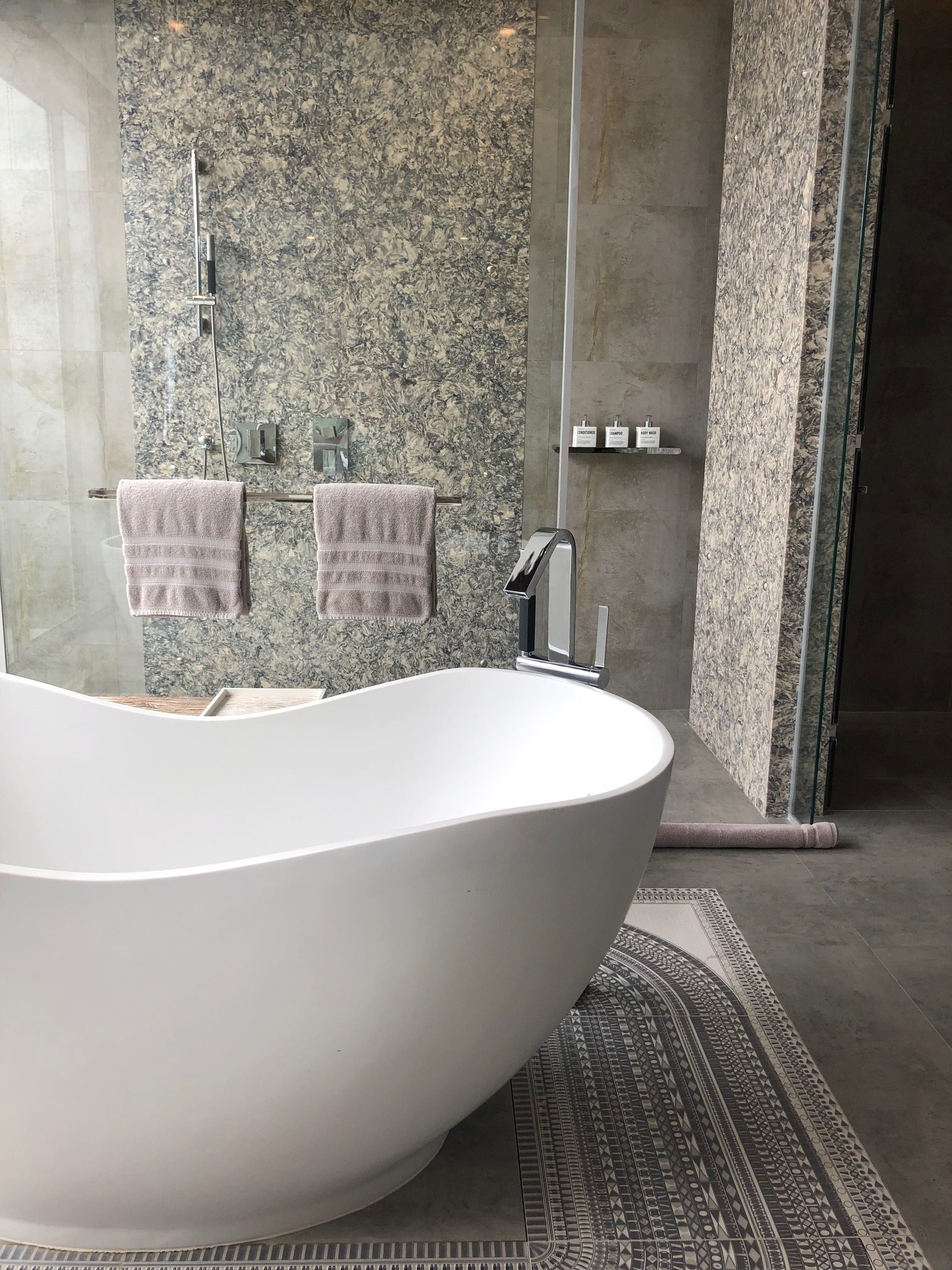 The bathtub looks like an enormous dinosaur egg has been carefully cut, polished, and mounted atop an intricate tile artwork. This is just one example of the smaller details adding up to an extraordinary experience.

The island has 67 villas, spread out over the six-hectare island. You will find both one and two bedroom villas, plus two out-of-this-world mini-mansions. The Retreat villas have their own private gym, multiple bedrooms, a kitchen, dining room and, of course, a huge ocean facing pool. These three-storey villas are designed for large families or groups of friends travelling together, and they come with their own 24/7 butler.
The Restaurants

The feel of the island is a little different to other LUX* properties. The villas have everything you could ever need, so why would you leave?
It's not uncommon to only cross paths with a handful of people in a day, even when the island is at full capacity. But if there's one great reason to get out and about, it's to enjoy a meal at one of the island's three restaurants.

Glow Restaurant and Bar is on the sunset side of the island. A few nights a week, a group of musicians set up on the ledge of the infinity pool and create a dreamy soundtrack to help your dinner go down.
This is also where breakfast is served. Feeling like a kid in a candy store, I loaded up my plate with pastries, pancakes, fruit and flavoured yoghurts. There's even a station where you can grind your own peanut butter, and pair it with about ten different types of toast. You can also order off the a la carte menu. Already pretty full, I couldn't resist when I saw the acai bowl.

INTI is a Peruvian-Japanese fusion restaurant on the terrace above Glow. Same spectacular view, but a very different dining experience. In the centre of the room is a sushi bar where chefs are working away to create beautiful bite-size delicacies. Highlights on the menu are ceviche and the smoked guacamole. On occasion, INTI hosts a wine and dine experience where five delectable courses are matched with wines from vineyards in Bordeaux and Tuscany.

The best spot for lunch is on the other side of the island. Beach Rouge is a super casual, poolside restaurant serves woodfired pizzas, burgers, steaks and healthy salads. The resident DJ spins laid-back tunes all afternoon. At night, the fun spills out onto the sand during happy hour. Bean bags and beach lounges line the sand and Cinema Paradiso comes to life. A movie screen is hung between two palm trees and the latest blockbusters are played to an eager crowd under the stars.

One thing you have to try is a floating breakfast. You order whatever you like from the breakfast menu on your TV and it will be hand-delivered and launched into your pool. It's such a fun way to start the day, but try not to splash around too much. No one likes soggy toast.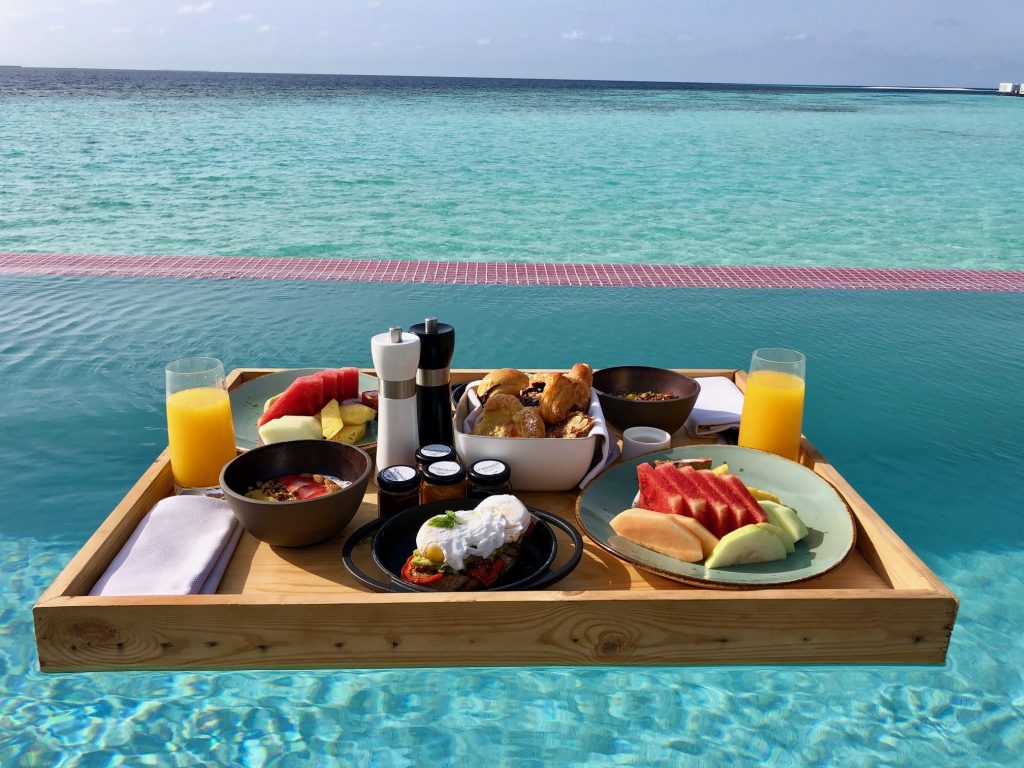 The Activities

The island's home reef is bursting with sea life. You can snorkel right off the beach or dive off your private dock. Snorkel gear, as well as life jackets for little ones, are available from the water sports centre. Marine buffs may even want to hang out with the resident marine biologist and learn about the local marine life and coral restoration projects happening around the island.

If you love snorkelling, the Turtle Quest will be right up your alley. The three-hour excursion takes you to a popular dive spot about an hour from LUX* North Male Atoll.
Hundreds, if not, thousands of fish duck and weave around you as you search for the stars of the show. Keep an eye out for vibrant corals and clams on the outskirts of the reef, this is where the turtles will be feeding. Even when the water is choppy, below the surface, there is a real sense of calm.

Back at the island, adrenaline junkies might want to take the jet skis out for a spin. You can head out just beyond the home reef and tear it up in the open water. Younger kids can ride with an instructor. Banana boating and tubing are also on offer, better suited to kids too young to jet ski. Really want to slow things down? Grab a glass-bottom kayak and paddle around the island at your own pace.

If you're a fan of superhero movies, you won't want to miss an opportunity to fly like one. Flyboarding is one of the most impressive-looking water sports (when you get it right). You're strapped into a pair of boots, attached to a big pipe. Water shoots out from your feet and you're sent flying through the air. It's tricky in the beginning, but once you get the hang of it, it's so fun!

On dry land, the kids' Play club has a waterpark and loads of toys, movies, books and activities. Over at Studio 17, teens will find pool tables, board games, more movies and a space to just chill out and relax. If organised activities aren't their thing, they might enjoy hitting the tennis court or kicking back by the pool.

LUX* has outlined "17 reasons to go LUX*" as a way to set them apart from the rest. These reasons include their homemade ice cream, ICI, and famous locally roasted LUX* Coffee.
But my favourite reason is the daily treasure hunt. Every morning, the gardeners hide bottles around the island. Each one contains a voucher for a special treat. It could be a massage, a water sports experience or a bottle of bubbly. I kept a close eye out but had no luck. Apparently, it's the kids who always track them down, unafraid to dive through bushes and rummage around in the sand.
The Little Things

From backpacking to luxury travel, when it comes to accommodation, I've seen it all. And I always find what sets a 5-Star property apart from the rest are not the grandiose sculptures and OTT embellishments. It's the small things.
At LUX* North Male Atoll, the delight is in the details. It's the pots of fresh water and coconut ladles to rinse off sandy feet before the kids bring half the beach inside with them. It's the fragrant lotions and scrubs in your shower that allow you to enjoy a spa experience in your own villa.
It's the DIY smoothies and bounty of pancake toppings at breakfast. It's the shrubs carefully clipped into the shape of a shark and the swing hanging from a palm tree just low enough to dip your toes in the water. The sum of these small things truly add up, and go a long way in justifying the price tag on a trip of this kind.
Personalisation is at the heart of every stay at LUX*. Upon arrival, you'll be met by a welcoming party, led by your Island Host. This is your go-to for any requests you might have. The mobile phone in your villa has your host on speed dial should you need a coffee delivered to you in bed or a buggy to pick you up and take you to breakfast. They really make you feel as if you're the only person in the world. And that extends to the bars and restaurants too.
Sunset cocktails at Glow are something else. The sun and it's reflection on the sparkling infinity pool slowly come together at the horizon. Being a bit of a mixologist myself, I had a few odd requests for the guys behind the bar. The bartenders love custom concoctions and "surprise me" requests. My stubborn mule was delightfully stiff with the perfect amount of bite.
Special requests and meal alterations are happily accommodated, though each menu already has a range of options to cater for those with allergies or dietary restrictions.
A trip to the Maldives is not exactly a cheap exercise, partiuclarly with a few kids in tow. But if you can make it work, it's worth every single penny.
READ MORE
Going all out at Australia's luxury all-inclusive resorts
Where to do a luxury holiday on a budget
Looking for flights to the Maldives? Check our flight sale wrap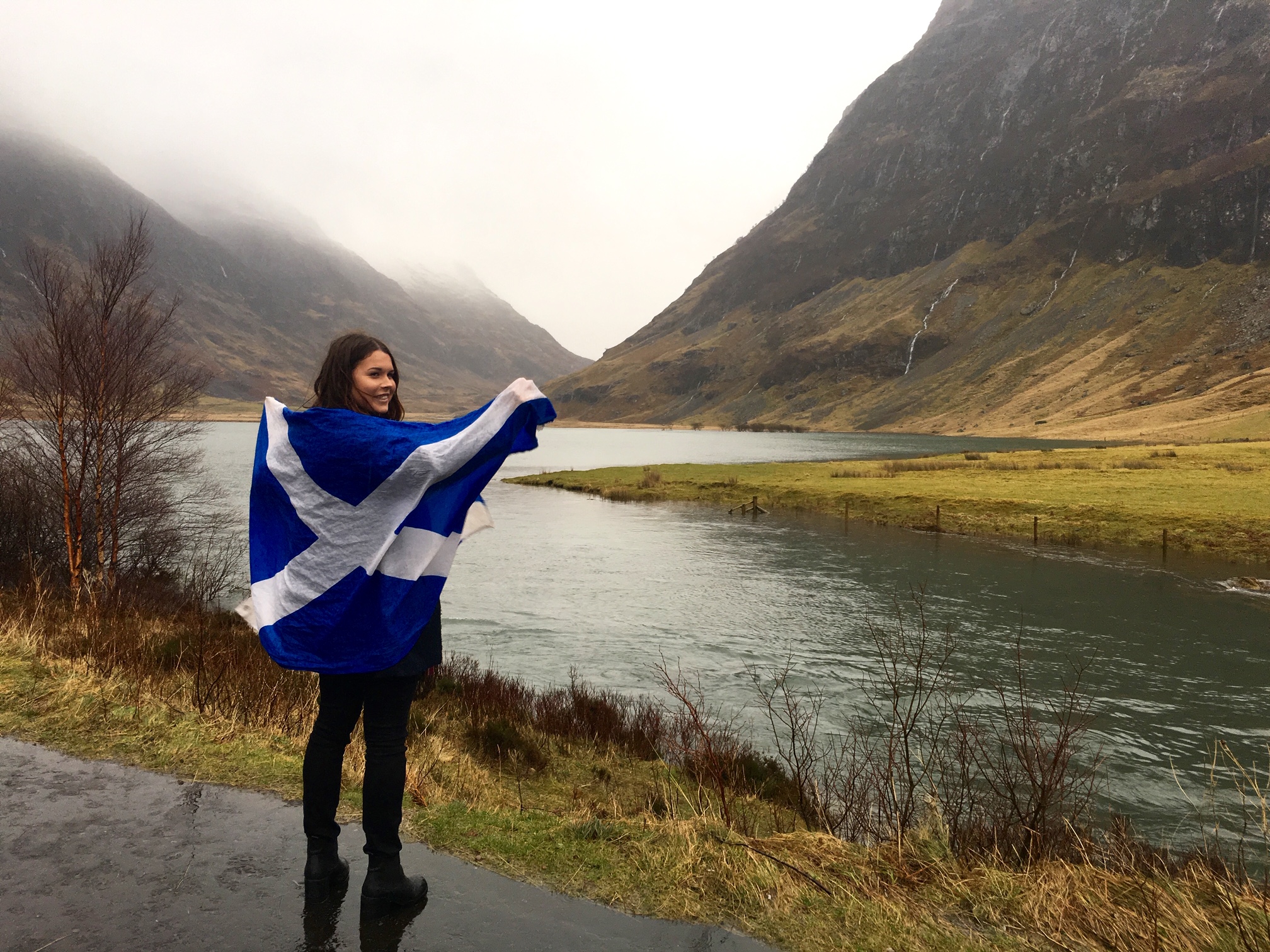 I was blessed with parents who really saw the value in travel. After our first family trip abroad to Thailand, I became obsessed. I was hungry for anything new and different. I yearned to be in the middle of a city on the other side of the world with a suitcase in one hand and google maps in the other, stumbling around trying to figure out where I was going; literally and spiritually.
* Affiliate Disclosure: This post may contain affiliate links, which means we may receive a commission if you make a purchase through the links provided, at no additional cost to you. Thanks for supporting the work we put into FamilyTravel.com.au!