Switch up your regular hotel routine and opt for something a little more adventurous. Glamping is the middle ground where avid campers and 5-star-only holidaymakers meet.
Wilderness? Tick. Hot showers? Tick. A comfy bed to sleep in? Tick.
Glamping offers all the comforts of a hotel with the absolute serenity of being surrounded by nature. To inspire your next adventure, we've found some of the coolest glamping experiences around the world for families.
Asia
What's more glamorous than air-conditioning!? These secluded hillside tents in the Khao Sok jungle each have air-con, fridges stocked with bottled water, WiFi and even silky Thai robes. The property has 15 tented cabins with a shared swimming pool, restaurant and laundry facilities. The resort offers a range of activities close by including jungle trekking, river canoeing and bamboo rafting. Tents can accommodate up to six guests and there is no minimum stay.
Prices from $89.55 per night – More info
Looking to put a unique spin on your regular Bali holiday? Venture into the jungle and stay in these opulent hillside abodes. Calling them tents imply doesn't do them justice. Each one is decorated with bespoke Balinese furniture, private bathrooms, WiFi, queen-sized beds and additional mattresses on request. The property has a large pool, as well as multiple private plunge pools, a restaurant, bar and spa. Nearby, families can go rafting, cycling, hiking or take a cooking class.
Tents accommodate up to four guests at a time at a night rate of $473.65 per night – More info
Right on the sand on Sri Lanka's south-west coast, this beach bungalow can host up for six guests at a time. It has two separate bedrooms, a private bathroom and lounge room area. The bungalow is part of a retreat with an onsite restaurant and spa. Each room has WiFi but chances are, you'll be spending most of your time at the beach on your doorstep.
Rates start at $324.12 per night – More info
America
Conway, New Hampshire
At the northern tip of America's East Coast, families will find a gorgeous mountain escape in Conway, New Hampshire. The property is part of a holiday park, surrounded by the White Mountains. The safari tent sits opposite a lake, with a double bed and bunks, a complete bathroom and a small kitchenette. For a night off from camp cooking, the holiday park has a restaurant onsite, as well as a pool, playground and a pop-up cafe.
Rates start from $257.70 per night with a two-night minimum stay – More info
Sunshine Coast, British Columbia
This waterfront glamping tent sits right on the shores of the Sechelt Inlet Provincial Marine Park. The deck overlooks a sparkling blue lake with panoramic mountain views, great for spotting wildlife such as bald eagles, deer, bears and bob cats. The property has ten units but not all have kitchen facilities. Meal plans can be organised which include wood fired pizza, barbecue staples and fresh seafood. The resort can be reached by boat or seaplane from Vancouver in 20 minutes.
For a minimum two-night stay, rates start at $284.30 per night – More info
Pinnacles National Park, California
Large families or multi-gen holidaymakers can get a taste of life on a working ranch near pinnacles National Park in California. Accommodating up to sixteen guests in two separate safari tents, the property has a fire pit, barbecue area and picnic table to soak up the scenery. Glampers can collect their own eggs for breakfast, visit the friendly farm animal and dine under the stars.
For a minimum two-night stay, the nightly rate starts at $314.15 – More info
Europe & UK
Rhone-Alpes, France
Families looking for an escape in the mountains can spread out and relax in their private glamping site in the Rhone-Alpes region. There are three tents on the property. You can choose to huddle in one tent or let older kids have their own. Each tent has a double bed with extra blankets and a fireplace for the cooler months. There is no running water or electricity, but the site has a restaurant with bathroom facilities and electricity nearby.
The property welcomes up to six guests at a time and has a nightly rate of $261.95 per night – More info
Gloucester, UK
Wake up in the middle of an apple orchard in the English countryside just north of Bristol. This stylish bell tent is kitted-out with a double bed, fire pit, private kitchen and bathroom. Up to five guests can stay on the property at a time with extra sleeping bags and mattresses available on request. Families can enjoy wine tasting, horse riding, animal feeding and hot air ballooning in the Severn Bore area. You can even watch surfers ride the unique wave created by the tidal patterns of the nearby river.
Rates start from $279.80 per night for a minimum two-night stay – More info
Just 30 minutes from Venice, this luxury Scandi-inpsired bell tent is located on a spacious campground welcoming up to four guests. Each of the ten tents on the site have a double bed and two singles with a shared kitchen, large outdoor deck for dining under the stars and a separate bathroom block for bathing. Guests have access to a private beach as well as two swimming pools onsite. Glampers will find multiple restaurants, a bar and supermarket nearby.
For a minimum three-night stay, rates start at $196.65 per night – More info
Africa
Oudtshoorn, Western Cape
These safari tents are great for older kids with two separate bedrooms, accommodating up to five guests. Stay cool in the air-conditioning, enjoy a warm shower after a day of animal spotting in the private bathroom and light up the fireplace to keep you warm during winter. The property has a nine-metre swimming pools, bike rental, barbecue area and babysitting service.
Prices start at $141 per night – More info
Wilderness, Western Cape
These luxury safari tents are located on one of the last working farms along the Garden Route. With fabulous views of the Outeniqua Mountains and three sparkling dams, families can sit out on the deck and soak up the scenery. The property has eight units, each accommodating up to five guests with a private bathroom and a wood-fired hot tub. Guests can use the fully-equipped kitchen to whip up delicious meals or opt for a meal package with breakfast and dinner included. 4×4 tours, game drives, fishing and canoeing excursions can also be booked through the onsite galloping office.
Rates start at $219.20 per night – More info
New Zealand
On New Zealand's South Island, this secluded dome offer unbeatable views of the Otiake Valley and Waitaki River. Set on a working cattle farm, the dome has a plush king-sized bed with extra mattresses available on request. Up to four glampers can make use of the shared kitchen, dining and bathroom facilities. To make bath time even more interesting, have a soak in one of the four bathtubs nestled in the forest. Breakfast is included and dinner can be purchased for an additional cost.
Rates start from $235.70 per night – More info
Kaikoura, South Island
Families of up to four can stretch out in this spacious yurt near Kairkoura. The yurt sits on a a raised, insulated floor with a double bed and two single beds. Outside is a toilet and shower building with robes, towels and toiletries provided. The glamping site is set on a working farm two hours south of Blenheim with plenty of walking tracks and beaches nearby. The host also offer llama tracks with a picnic lunch.
The nightly rate starts at $215.60 per night – More info
READ MORE
Looking for some of Australia's best glamping spots? Read this.
Visiting the NSW South Coast? Check out these glamping and camping experiences
Want to ace camping with the kids? Check this out.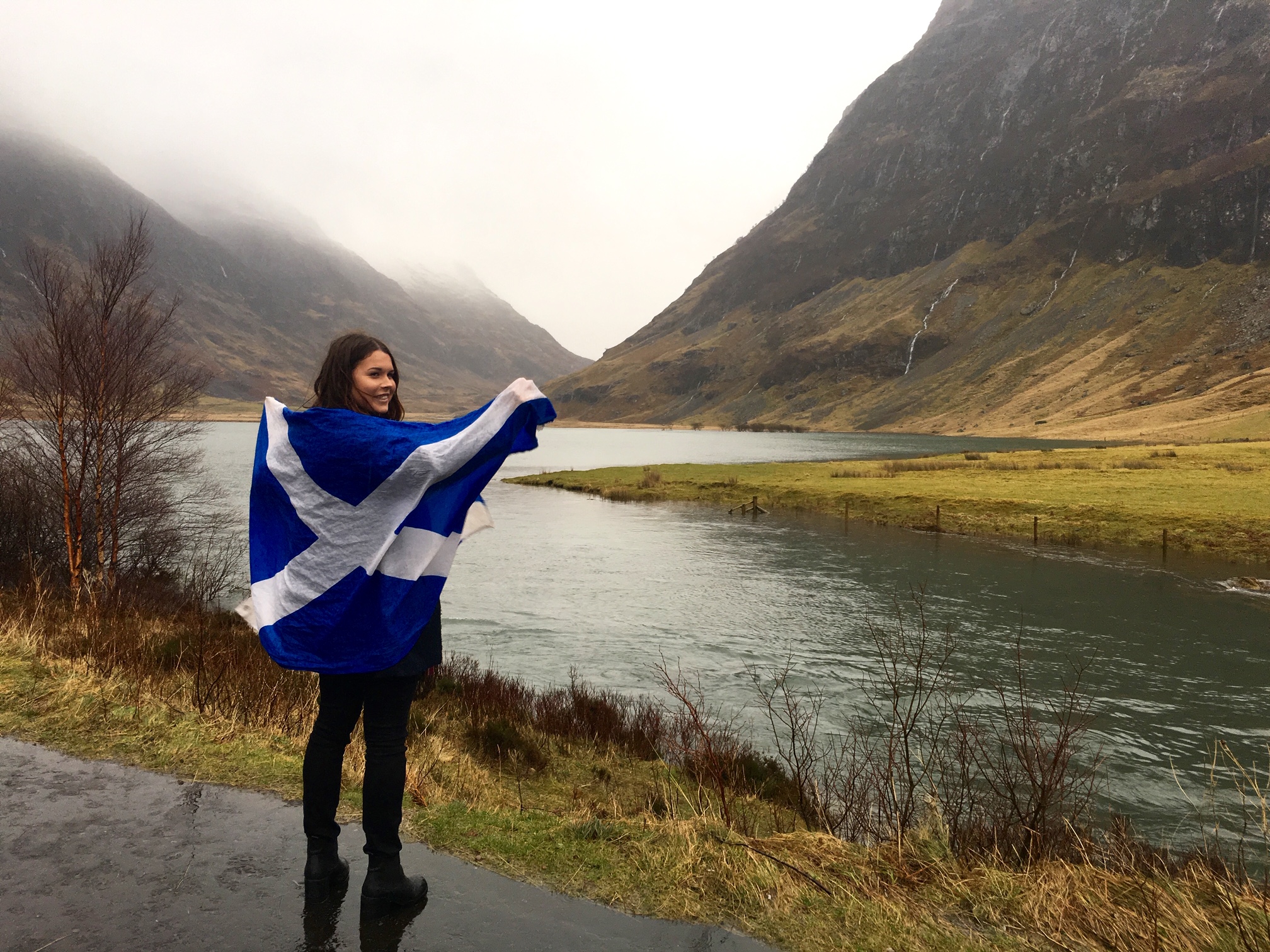 I was blessed with parents who really saw the value in travel. After our first family trip abroad to Thailand, I became obsessed. I was hungry for anything new and different. I yearned to be in the middle of a city on the other side of the world with a suitcase in one hand and google maps in the other, stumbling around trying to figure out where I was going; literally and spiritually.
* Affiliate Disclosure: This post may contain affiliate links, which means we may receive a commission if you make a purchase through the links provided, at no additional cost to you. Thanks for supporting the work we put into FamilyTravel.com.au!