Despite being the busiest, most built-up city in Australia, nature escapes are closer to Sydney than you might think. You may still see the skyscrapers in the distance, but these campgrounds feel a world away from the bustle of the city. Whether you're a local looking for an escape of a visitor getting a different perspective on the NSW capital, here are a few of best Sydney campgrounds for families.
The Basin Campground, Ku-ring-gai Chase National Park
Overlooking Pittwater, the Basin has a tranquil vibe that makes the bustle of the city disappear, even though it's less than an hour from Sydney CDB. The Basin Campground is the only place you can camp in Ku-ring-gai Chase National Park so it's a hub for hikers, nature-lovers and holidaymakers.
The large, grassy camping area has plenty of room to spread out and accommodates up to 400 visitors. It's also a hotspot for wildlife, with swamp wallabies and kookaburras making regular appearances. You can also spot plenty of fish and seabirds at the sheltered beach.
The inland lagoon is great for young kids who aren't such confident swimmers. Most campers take floaties and pool toys to soak up the sun in summer. In the cooler months, hiking and cycling are popular activities. Fishing is common year round, with a small shop opening each day, selling bait and tackle.
The campground has barbecues that are cleaned daily by park rangers. You can also buy ice and firewood from the small shop on-site. You'll find laundry and shower facilities, as well as charging stations and vending machines.
From the city, head north and you'll arrive at the campground in under an hour. If you drive, you'll have to park at the end of West Head Road and walk down the 2.8-kilometre track. This isn't so fun with young kids and a whole lot of camping equipment so we recommend the second option. For a more scenic journey, you can catch the ferry from Palm Beach Wharf which takes around 20 minutes. There is parking and shuttle service at Palm Beach to help you transport your gear.
The National Park entry fee is $12 per vehicle per day, however, if you're arriving by ferry, it's free. Due to the limited access by car, wheelchair-users can only travel to the campground via Ferry. Pets, smoking and gathering firewood are prohibited at the Basin.
Pebbly Beach, Murramarang National Park
Want to see Aussie wildlife in their natural environment? Pebbly Beach is the place to do it. Kangaroos rule this beachside campground. You'll often see them lazing on the sand or huddling in the shade of the bushland. They're accustomed to sharing the beach with visitors but it's always best to give them their space. You don't want to star in the next viral video, "When kangaroos attack".
The campground has 23 sites that you can drive right up to and pitch your tent. Barbecue facilities, showers and toilets are available at the site. Campfires are allowed when the weather permits so don't forget your marshmallows. The campground toilets and the beach's viewing platform are wheelchair accessible.
Pebbly Beach is about four hours south of Sydney but the road trip is spectacular. The Princess Highway follows the coastline through Wollongong, Kiama and Ulladulla. Make a pitstop in Kiama to see the blowhole and try some freshly shucked oysters from Mollymook on your way through. There is a $7 National Park fee per vehicle per day. The closest supermarkets are 30-minutes away in Batemans Bay.
Cockatoo Island, Sydney Harbour
This is not your usual campground. When you step out of your tent and have a stretch in the morning, you won't see thick bushland or crashing waves. Instead, you'll see glistening skyscrapers reflecting the morning sun and commuters sailing past on the ferry to work. Cockatoo Island is the world's first urban waterfront campground, smack bang in the middle of Sydney Harbour.
During the day, visitors can take a guided audio tour of the island which takes you through Cockatoo Island's complex and, sometimes, spooky history. Explore the old prison grounds where the worst of the worst convicts were held in the 19th century. Wander through the abandoned dockyard that served the Allied warships in World War 2. Kids can also kids soccer balls around, shoot hoops at the basketball court or play a life-size game of chess.
If you time your visit right, you can also catch live concerts and events that are held on the island. Plan ahead and you'll be rewarded with from row seat to the New Years Eve fireworks display. The Harbour Trust also runs a School Holiday program with activities and tours for kids.
The campground kitchen is equipped with barbeques, microwaves, fridges and vending machines. You can order BBQ packs to sizzle up a storm or opt for pre-made meals delivered fresh to the island every day. If you don't feel like cooking, the island has two cafes a short distance from the campground. Campers also have access to full bathroom facilities with hot showers.
You can pitch your own tent or opt for a glamping package with a pre-erected tent. For families of four, the deluxe waterfront two-bedroom camping package would be the best value and most comfortable. If you're visiting with more than two kids, you can arrange side-by-side tents to keep the family together. Rates begin at $45 per night for a site-only experience and $89 per night for a basic glamping package for two adults & two kids.
Getting to Cockatoo Island is half the fun. You can jump on the ferry from Circular Quay, Darling Harbour or Barangaroo and be on the island in 20 minutes. Cockatoo Island is a former industrial site so not all areas are accessible for wheelchairs or prams. However, most of the visitor areas are safe and flat with accessible toilets on the lower and upper island.
Dunphys, Blue Mountains National Park
Dunphys is one of the most remote, unspoilt campsites in the Blue Mountains. It's located at the end of Megalong Valley in an open, grassy meadow. Camping at Dunphys is perfect for families on a budget because it's free! You may have to sacrifice some of the regular comforts of home such as flushing toilets and warm showers, but the serenity is well worth it.
The remote location means you'll have to be prepared. Campers should pack all food, water and toilet paper. You won't have to bring your own firewood though, as there's plenty to collect in the surrounding woods. The closest supermarket is just under an hour's drive in the town of Katoomba.
Most campers get out and about on the walking tracks throughout Blue Mountains National Park. The Bellbird Point walk is a short walk, great for little legs. Animal lovers should keep their eyes peeled for wedge-tailed eagles, wombats and kangaroos. The Blue Mountains area also has horse riding, quad biking, kayaking and rock climbing opportunities. If you find yourself running out of things to do, a visit to Scenic World will shake things up. You can ride the skyline gondola, vertical railway and wander along the forest trails before grabbing a hot chocolate at one of the cosy cafes in Katoomba.
Dunphys campground is often quiet so you won't have trouble finding a spot to pitch your tent. The site is suitable for tents, camper vans and trailers. There are plenty of picnic tables to choose from and a centrally located fire pit so you can share your marshmallows with your fellow campers.
Dunphys is only accessible via a private road so keep your speed slow and drive carefully on the gravel stretch at the end. You'll have to pass through three gates so make sure you shut them behind you. Unfortunately, the remote location and minimal onsite facilities mean it's not particularly wheelchair friendly. The Blue Mountains National Park fee is $8 per vehicle per day, but only applies to attractions in the Glenbrook area.
Lane Cove River Tourist Park, Lane Cove National Park
This campground is one of the most popular spots in Sydney because it's so close to the city. Just 10km from the Harbour Bridge, families can enjoy a tranquil escape on the banks of Lane Cove River. The camping area is surrounded by thick bushland and teaming with Aussie wildlife. Bush turkeys often strut around the campground during the day, but you'll have to be careful of the nocturnal creatures that come out after dark. Possums may look cute but they can cause quite a stir if they get into your tent at night. Be sure to zip yourself in fully and remember to store away any food they might want to get their hands on.
Most families like to hit the walking trails through the national park or paddle down the river in a kayak. During the warmer months, you can cool off in the swimming pool or take younger kids for a dip in the wading pool.
The campground has a total of 206 campsites and is suitable for traditional tent-style camping, caravans and camper trailers. The size of the site means there are plenty of well-maintained facilities to keep you comfortable. You'll have access to two well-equipped kitchens, a big shower block, picnic tables, barbecues, toilets, an entertainment room and even WiFi. The reception also has a cafe and kiosk so you can grab the essentials, and by essentials, I mean COFFEE.
If you're keen to give camping a go but don't have all the right gear, you can choose the "My First Camping Experience" package. All you need to bring is a sleeping bag and a pillow; the rest is taken care of.
The campground is located inside Lane Cove River Tourist Park in North Ryde. For those catching public transport, there is a train station 900m walk from the campsite. The nearest major shopping centre is located 15 minutes drive away in Chatswood.
Unpowered sites start from $41 per night with kids under four staying free. The Tourist Park also has cabins and luxury safari tents for families who aren't so keen on "roughing it". Lane Cove National Park carries an entry fee of $8 per vehicle per day. Those who arrive by bus pay only $4.40 per adult and $2.20 per child.
READ MORE
6 glamping experiences to try around Australia
You need to know these family camping hacks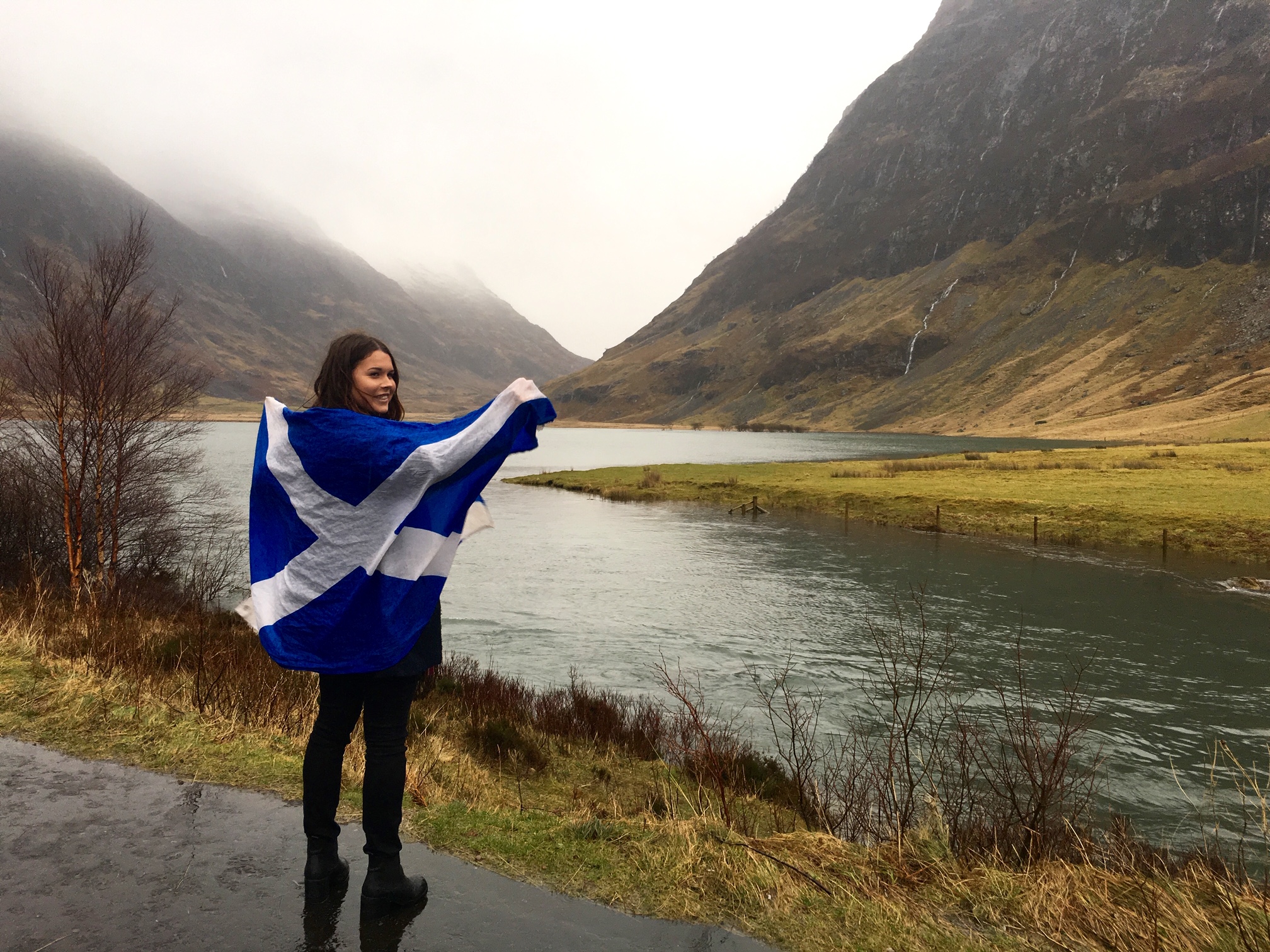 I was blessed with parents who really saw the value in travel. After our first family trip abroad to Thailand, I became obsessed. I was hungry for anything new and different. I yearned to be in the middle of a city on the other side of the world with a suitcase in one hand and google maps in the other, stumbling around trying to figure out where I was going; literally and spiritually.
* Affiliate Disclosure: This post may contain affiliate links, which means we may receive a commission if you make a purchase through the links provided, at no additional cost to you. Thanks for supporting the work we put into FamilyTravel.com.au!