If the idea of sharing buffet meals with 10,000 other strangers makes your stomach turn, I'll bet you're not an avid cruiser.
Hey, it's not for everyone. But that doesn't mean you have to rule out sea expeditions forever. There are other ways to cruise that don't involve floating casinos and cringe-worthy comedy nights.
When it comes to family holidays, small-scale cruising is making waves (pardon the pun). Chartering your own boat is surprisingly affordable. You can also find plenty of options to join a small group tour and sail the high seas at a much lower price point. Whatever your budget, these are the best destinations to explore by boat.
In Australia
Whitsundays
Turquoise water, white sandy beaches and snorkelling to boot – what's not to love about the Whitsundays? It's an absolute must for international tourists, but Aussies should have it on their bucket list too. Resort stays are the go-to option, though more and more families are clueing onto the fact that you can camp on a lot of the Whitsunday islands.
If you really want to do something different, opt for an overnight sailing trip. Sailing Whitsundays has ten overnighters on offer. Each boat has different age requirements so you'll need to do some research to find out if it's suitable for your crew.
The Whitsunday Adventurer is a two-night ocean adventure, suitable for kids over 4-years. If the thrill of the open water isn't enough, you'll have plenty of time to snorkel, stand up paddle board, kayak and even try your hand at sailing. The boat holds a maximum of 12 passengers so the crew can make sure everyone is properly catered to. Breakfast, lunch and dinner, plus morning and afternoon tea, is included. The crew shop locally and only use the very best produce grown in the area.
This small-scale sailing trip departs at 3pm on Mondays, Wednesdays and Fridays. Prices start at $485 per person.
For families with older kids, Kiana is a great option. As well as swimming, snorkelling and flipping off the boat, passengers can enjoy a free scuba diving expedition to see the reef a little closer up. Divers of all experience levels are welcome. Join a team of fully-trained instructors and explore the outer Great Barrier Reef at your pace.
Onboard, guests will find private air conditioned cabins, large bathrooms, and even a clothes dryer so you don't have to squirm into your damp swimmers from the day before. All main meals and a range of snacks are included so you'll never go hungry.
Kiana departs at 8am on Mondays and Fridays so you'll have three full days on the water. Prices start at $749 per person.
Murray River
It may not be at the top of your bucket list, but a cruise along the Murray River is a quintessentially Australian experience. The country's longest river, a whopping 2,508 kilometres, winds through New South Wales, Victoria and South Australia. Most families choose to spend at least three days on the water, but travelling along the Murray is slow going. Don't expect to traverse the entire length in one go.
Discover Murray sights more than thirty vessels that traverse the river, offering day trips and overnight cruises. These often attract an older crowd but are still enjoyable for families. The PS Murray Princess is a traditional paddle wheeler that hosts three-night adventures on the Murray River. All onboard meals are included with kids under two travelling for free. The tour is operated by Captain Cook Cruises, who often have great deals on early-bird and last-minute departures. Be sure to check for sale offers before you book.
For families who enjoy a bit more freedom, renting a houseboat is a great option. You don't need a boat licence to drive one, just an unrestricted car license. You'll receive a brief lesson from the boat manager before you set off but beyond that, there is no experience required.
Boats can be picked up at dozens of locations along the river. In South Australia, the towns of Berri, Loxton, Morgan and Mannum are popular starting points with marinas packed with houseboats for hire. Along the New South Wales and Victoria border, Mildura and Wentworth have loads of rentals available for families.
The houseboats are available for hire range from old-school paddle steamers to flashy floating bachelor pads. A four-night hire can cost as little as $960 per group. Most boats accommodate eight people on average. This works out to be around $30 per person, per night. Not bad for a fun, unique holiday. You will find hundreds of options at MurrayRiver.com.au.
Tasmania
You can circumnavigate the entire island in just six days, but this can be quite costly. Budget-minded families should opt for an overnighter at one of the nearby islands instead. Dozens of cruise companies offer multi-day cruises from the ports in Hobart, Burnie and Devonport.
SailTas is one of them. Their South Bruny Island Overnighter is perfect for a weekend getaway. Departing from Kettering Marina, you'll enjoy a scenic sail to South Bruny. Keep an eye out for dolphins, seals and whales. You'll also have the chance to go bushwalking, snorkelling and surfing near the Huon River if time permits. Away from the city lights, the night sky shines brightly as you moor overnight in a protected bay.
You'll get to taste fresh Tasmanian produce as all meals onboard are included. Wash it down with a range of local beer and wine. Private charters start from $3,070 for two adults and two children.
Around the world
Croatia
Cruising along the Adriatic coast, G&T in hand, stopping off in secluded bays for a swim every now and then. My Croatian sailing experience was heavenly by day, but a little wild at nighttime. I'm confident in saying no family would be happy to share a small gulet boat with a bunch of backpackers in their early-twenties. This is why choosing the right boat, itinerary and time of year is so important. Dubrovnik, Hvar and Split are overrun with tourists during July and August. The peak of summer brings huge crowds, high prices and a predominantly younger crowd.
The shoulder season (May/June and September/October) is the ideal time to sail the Dalmatian coast. It's still warm enough to swim, but the crowds and costs are nearly halved.
Gulets are Croatia's traditional sailing boat. Most have multiple levels including a sun deck, outdoor dining area, and a lounge room with cabins above and below deck. Not all gulets are family-friendly but those that are will have safety nets, life vests, fun (and functional) floatation equipment, and designated kids spaces with toys and TV. Although, kids don't tend to spend a lot of time inside.
Most Croatia cruise itineraries follow a similar route, either north or south along the Dalmatian coast. Split and Dubrovnik are the most common departure points. Gulets tend to pull into quiet, secluded bays during the day for swimming and snorkelling before mooring in the harbour on a larger island overnight. This gives you the chance to get off the boat and explore the port towns in the afternoon. Brac, Hvar, Makarska and Solta are gorgeous seaside towns, whos medieval churches and cobblestoned streets remain wonderfully in tact.
Morning Star is one of the most sought-after gulet ships in Croatia. The boat accommodates up to 12 guests in 6 cabins. Families can enjoy watersports such as waterskiing, donut rides, paddle boarding and kayaking. A private charter from one week will set you back around $25,000. AT full capacity, this equates to $2,000 per person. Considering the price of their cruises in the area, this isn't a bad deal. So invite all your friends!
San is a much more affordable option. The crew of three will look after up to 14 guests. Plenty of watersports are on offer but kids will likely have the most fun jumping off the side of the boat into the sparkling blue water. Each of the six cabins has a private bathroom and shower. WiFi and board games are available in the saloon. For a seven-day cruise, it'll cost around $12,500 total. That's only $148 per person, per night. Still a bit of a splurge, but absolutely worth it.
Thailand
A well-known tropical holiday destination, Thailand is all about sun, sand and surf. But it's starting to add 'sail' to its core vocabulary. Thailand has more than 300 islands scattered around its coastline. Most can only be reached by boat. If you're bored of the regular resort holiday, an island hopping adventure may be just what your family needs.
An overwhelming range of day trips and excursions are on offer in the tourist hub of Phuket, but we recommend spending at least two nights out in the Andaman Sea. Parents who have sailing experience can opt for a 'bareboat' experience. This puts you behind the wheel with the freedom to go where you please. You're the captain and the kids are your crew. All yacht companies will offer sample itineraries for you to follow. A popular route is a five-night roundtrip from Phuket, stopping at Phi Phi Island, Ko Lanta, Ko Muk and Rok Nok. Along the way, you'll visit the "Lost World" of the Emerald Cave, pristine beaches, a national marine park and countless epic snorkelling and swimming spots.
With Seascape Sail, prices start from $1195 per person for a five-day sail. This includes full board plus snacks, use of snorkelling and fishing equipment and fresh linen.
If you prefer to leave the hard work to someone else, go for a skippered sailing trip around the islands. Sweet Dreamers is a local sailing company who host multi-day cruises on a private yacht to some of Thailand's most beautiful and remote islands. If visiting Phi Phi Island is on your bucket list, the four-day Phi Phi and Raya Islands Cruise is a great option. Snorkel, scuba dive, kayak and swim in the pristine waters surrounding phi Phi Island, away from the hoards of tourists who arrive at the main port. Having your own private sail boat means you can moor and explore parts of the island most visitors can't reach.
Passengers will be treated two all meals and snacks onboard with a mix of Thai and international cuisine. Kids under 12 can share the cabin with their parents for just 12.5 per cent of the cabin rate. The four-day cruise is around $1500 per adult.
South Pacific
The South Pacific is the most popular cruising destination for Australian families. Thousands of passengers pile onto the big cruise ships and visit the large ports in Vanuatu, Fiji and the Cook Islands. What these cruise ships miss out on are the small, secluded bays that are hidden away, off the main ship route. That's what makes chartering a small yacht so special.
Paradise Adventures & Cruises offer departures in Samoa, the Cook Islands, Fiji, New Caledonia and Vanuatu with itineraries from a long weekend to a month at sea. You can opt for a barefoot sail, where you're the captain of your own ship, a private charter with a skipper and crew, or a cabin cruise where you'll share the yacht with a few other travellers.
The SV Moale is one of the most affordable Paradise vessels. The ship's experienced skipper and crew create personalised itineraries depending on what the passengers want to see and do. They often seek out the best surf breaks for families who are keen to catch a wave. SV Moale accommodates up to nine passengers, with four spacious cabins, private bathrooms and the perfect afternoon nap space – a netted canopy that hangs over the water.
The yacht departs from Port Denarau and can travel to the Mamanuca and Yasawa Islands on trips between 4-25 days. Each departure includes all meals, non-alcoholic beverages, activities and a fully trained crew.
New Zealand
The Tasman and Pacific Oceans lap the shores of New Zealand's two magnificent islands. With 15,000-kilometres of coastline, there's plenty to see from the sea. The world's big cruise lines tend to dominate the water, but jumping aboard a smaller sailing boat gives you the chance to explore the hard-to-reach places. Fewer crowds, more untouched beauty. Popular cruising destinations in New Zealand are right at the northern tip in the Bay of Islands, and on the South Island's west coast in Fiordland National Park.
Island Escape Cruises are a top holiday provider in New Zealand, with three cruising itineraries on offer. The two Fiordland cruises are spectacularly luxurious with a price tag to match. This may be out of the realm of possibility for most families. However, the Bay of Islands cruise at the top of the North Island is much for achievable. Departing from Auckland, this 7-night round trip sail takes passengers to the northern region's uninhabited sanctuary islands. The summer departures allow families to swim at some of the most remote beaches in the Bay of Islands and explore native forest trails.
This cruise includes all meals, drinks and snacks with exclusive shore excursions and watersports. As a bonus, you'll also enjoy a scenic helicopter flight from the ship's helipad to Motuihe Island.
If Milford Sound is on your bucket list, don't just do a day trip. Spend an entire week exploring the ins and outs of New Zealand's Fiordland National Park. With Adventuresmith Explorations, passengers can explore Milford, Dusky and Doubtful Sounds, as well hidden coves teeming with fur seals. The ship, Affinity, accommodates up to 16 guests in 8 cabins. The chef and his team prepare all your meals throughout the cruise in traditional Kiwi-style. You can also bring your own alcohol onboard.
The seven-day Affinity cruise departs from the town of Te Anu throughout June, July and August. Prices start from $1065 per person. Kids over twelve are welcome on all departures. Younger kids can be accommodated with prior approval.
READ MORE
These 19 cruise hacks make travel easy
Sail away – Southeast Asia cruising for families
Why families can't get enough of this cruise ship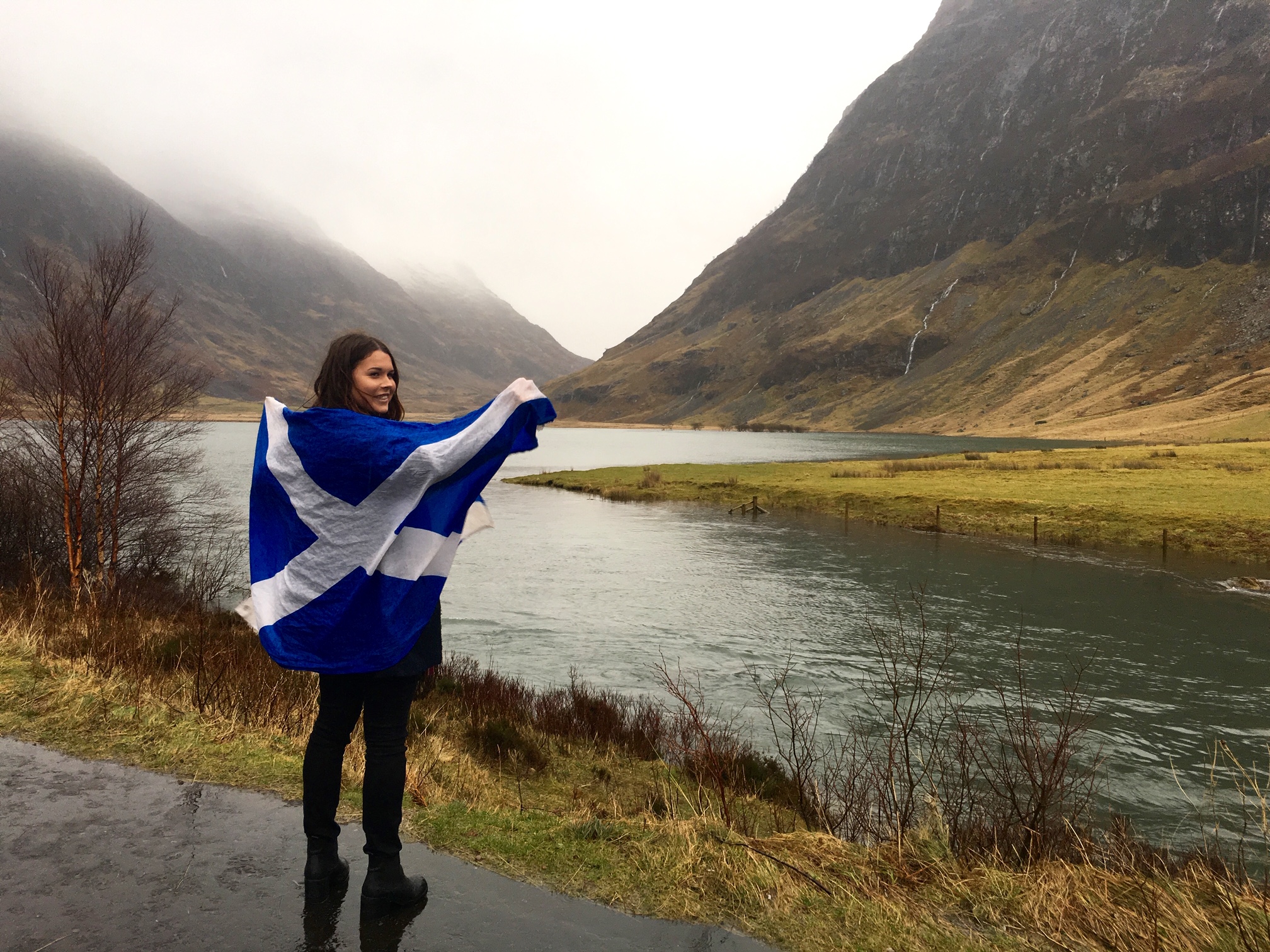 I was blessed with parents who really saw the value in travel. After our first family trip abroad to Thailand, I became obsessed. I was hungry for anything new and different. I yearned to be in the middle of a city on the other side of the world with a suitcase in one hand and google maps in the other, stumbling around trying to figure out where I was going; literally and spiritually.
* Affiliate Disclosure: This post may contain affiliate links, which means we may receive a commission if you make a purchase through the links provided, at no additional cost to you. Thanks for supporting the work we put into FamilyTravel.com.au!