Flying long-haul? There's a chance you'll be flying via Singapore. Why not extend your layover? That way you can break up a long flight and tick another city off your bucket list. Here's how to do a Singapore stopover with kids.
Who flies to Singapore?
Singapore Airlines is the national flag carrier of Singapore, with its hub in Changi Airport. Together with its low-cost affiliate Scoot, the network covers 130 destinations worldwide.
The most common routes departing Australia, via Singapore, go to London, New York, Los Angeles and Copenhagen. Roughly 4.5 hours from Darwin and 8 hours from Sydney, a Singapore stopover is a great way to break up a long trip.
Singapore's main airport is a spectacle in itself. Singapore Changi Airport is consistently voted as the best airport in the world. It's one of the largest, most unique airport terminals we have ever seen. It has a rooftop pool, a giant slide, butterfly sanctuary, cinema and a sunflower garden.
Changi often hosts extravagant installations to entertain travellers passing through. In late 2018, Terminal 3 transported passengers to the magical wizarding world of Harry Potter. Visitors could walk through Hogsmeade Village, wander down Diagon Alley and even put their Quidditch skills to the test.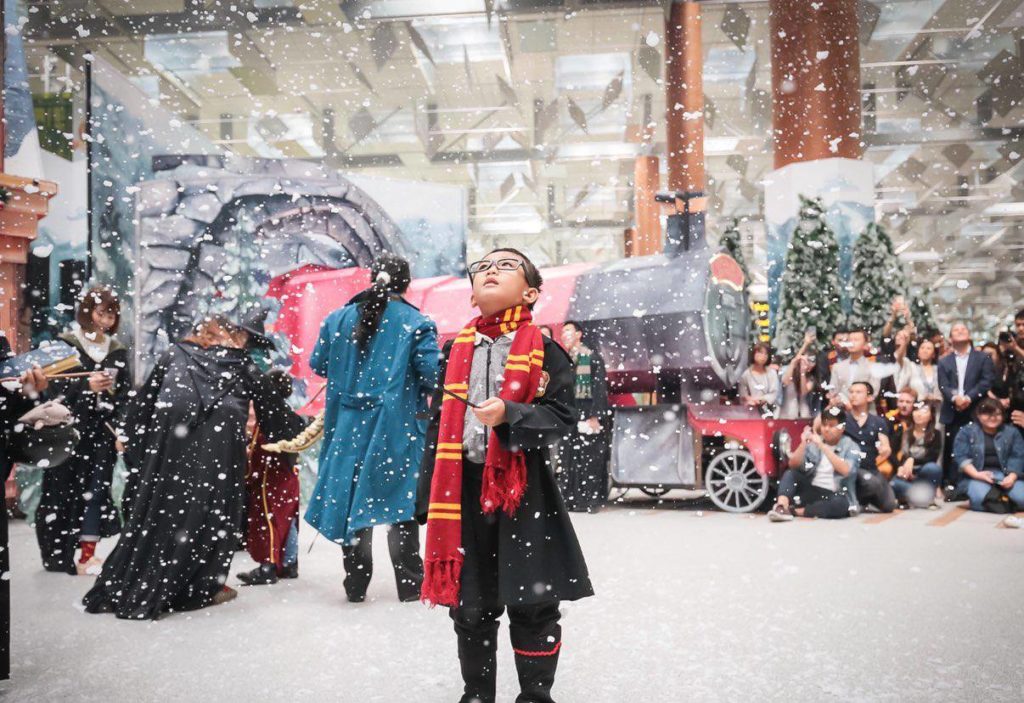 Changi Airport recently launched a stopover program to encourage visitors to get out and explore the city. This program is available to all passengers flying Singapore Airlines. Travellers have two options. The basic package includes a one-night stay in a selection of 3-5 star hotels with complimentary rides on the SIA Hop-on Bus. The premium option gives you additional access to over 20 special deals for Singapore's top attractions. You can read more about Singapore's stopover program here.
If you want to stay a little longer, you might need a few tips on booking a stopover so you don't end up paying a fortune or mucking up your flights.
One good reason to stay longer is the Singapore Grand Prix. Held annually in September, it's a surprisingly family-friendly event.
How to get around Singapore with kids
From the airport, families can jump on the MRT and be in the city centre in around 30 minutes. The fare is S$2 each way. A much slower method is the bus. This takes up to 1.5 hours and costs S$2.50. The quickest may in is by taxi. It'll cost around S$25 for the 23-minute journey.
Singapore has three main forms of transport: Taxis, buses and the Mass Rapid Transit (MRT).
Taxis in Singapore are fairly cheap. You can hail one roadside or have your hotel organise a pick up for you. As in most cities, surcharges may apply depending on the time of day and day of the week. A 20-minute drive will cost around S$9.
Singapore is also well-covered by a ride-hailing app similar to Uber, called Grab. It's the largest ride-sharing service in Southeast Asia and also operates as a food delivery service. Grab is great because it shows you a fixed fare before you book and has options for larger families including economy and premium cars.
Singapore's public bus system covers the major areas of the city that the MRT doesn't quite reach. Locals and tourists combined take over three million rides every day. Buses range from double-deckers to small shuttles, and most have air-conditioning. The bus is the most economical way to get around the island of Singapore. Fares are charged based on distance travelled but most short trips will only cost around S$2.
The fastest way to get around the city is the MRT. The extensive rail network means all the top attractions are usually within walking distance from an MRT station. The network is split into five lines with a total of 119 stations around the island state. The train stations are accessible for wheelchair-users and strollers and also cater to the visually impaired. You can purchase single-use tickets or load money onto an electronic card and tap on/off for each journey.
If you plan to use public transport a lot, you'll get the most value out of a Singapore Tourist Pass. This special EZ-Link card will give you unlimited travel for up to three days for just S$20. You'll receive discounted fares on both the MRT and public bus network.
The best places for families to stay on a Singapore stopover
If you're putting together your own stopover, you'll need to do a bit of research to find appropriate accommodation. One of Singapore's few downfalls is that booking a hotel room for a family is no easy feat. Not all hotels cater to families, let alone large ones.
Travelling with more than two kids adds another degree of difficulty. We've done some sleuthing though and found Singapore's best hotels for families. They offer separate kids rooms, bunk beds to maximise space, big pools and awesome Kids Clubs.
We love the Festive Hotel on Sentosa Island because it's close to Universal Studios, S.E.A. Aquarium and Adventure Cove Waterpark. You can get two-night package deals with admission to the aquarium, Universal Studios and Adventure Cove included.
Another favourite is the Furama Riverfront Hotel on the banks of the Singapore River. Families can jump aboard the free shuttle service and visit Orchard Road and Clarke Quay, or walk to nearby Chinatown.
If you only have a short break between flights – you should stay at the Crown Plaza Changi Airport. It was just named the best transit hotel in the world by SkyTrax. The Crown Plaza has a lush tropical palm-fringed outdoor pool, rooms big enough for families and easy access to both the terminal and Singapore City centre.
For a luxury experience, families will feel absolutely spoilt at Shangri-La's Rasa Sentosa Resort & Spa, Singapore. The Shangri-La Rasa is the only beachfront hotel in Singapore. The rooms all have private balconies or terraces overlooking Siloso Beach and verdant gardens. The kids will love the pool which has waterslides and a waterplay area. Make sure you take a time out and visit the CHI, The Spa. A Moor Mud Wrap is ideal for tired skin, as it soothes and moisturises.
For more family-friendly hotel options in Singapore, here's How to find a family hotel room in Singapore.
What to do in Singapore with kids
Most families only visit Singapore as a stopover, but the truth is, you could stay for a week or two and still not see everything. It's packed with family-friendly attractions and a lot of them are free.
No matter what time of year you visit Singapore, you're bound to get a taste of its infamous humidity. But don't worry, Singapore is scattered with waterparks, pools and fountains to keep families cool. Even though you're in the middle of a city, you'll want to carry your swimmers with you every day.
If you're picturing Singapore as a polluted, over-populated city, you're way off. This über modern city-state is one of the greenest in the world. You'll discover rooftop gardens, expansive parks, living walls and dedicated green spaces on every block. In fact, Singapore is the top-ranked country in Asia when it comes to environmental health and ecosystem vitality. The air is clean and the streets are well taken care of; a stark contrast to the conditions of many capital cities in Asia.
Singapore is also home to one of the world's best zoos, but calling it that completely undersells it. The 'open concept' wildlife reserve is split into four parks over 26 hectares. It's home to more than 2,400 animals from more than 300 species, with a focus on conservation and education. In the main zoo area, visitors can have breakfast with the orangutans, feed the rhinos and cool off in the waterpark on a hot day.
Over at the River Safari, you can see giant pandas, manatees and the Mekong catfish. Jurong Bird Park is much quieter than the other parks, but just as fascinating. More than 5,000 birds fly around this sanctuary so you can imagine the booming orchestra of bird calls. Finally, Night Safari is one of the world's first nocturnal wildlife parks. Here you'll discover endangered species such as Asian elephants, tapirs, big cats and leopards. You can take the 40-minute guided tram ride or wander along the illuminated pathways on foot.
Read more about visiting Singapore Zoo here.
Even if you don't know much about Singapore you've probably heard of the Super Trees, or at least seen pictures of them. These enormous man-made structures are covered in greenery and light up spectacularly at night. They are one of many attractions in Gardens by the Bay.
Nearby, you'll find the Cloud Forest: a misty garden with a towering waterfall and winding rainforest trails to explore. The dedicated Children's Garden is always a highlight for families. This interactive playground has a huge waterpark and plenty of organised cultural activities and games for kids. Admission is free and opening hours are long, 10am-7pm weekdays and 9am-9pm weekends. It's the perfect way to escape from Singapore's intense humidity.
If you love theme parks, animal encounters and adventure activities, you'll love Sentosa Island. A small suspension bridge connects Sentosa to the mainland, but it feels like a world of its own. You can fly across the island on a zip line, swim with dolphins, learn to fly at the indoor skydiving tunnel, and even bungee jump over Siloso Beach. It even has its own Universal Studios with 28 rides and attractions over seven themed zones.
Adventure Cove Waterpark is another essential stop for families, offering thrills, spills, splashes, and most importantly, solace from Singapore's intense heat.
Looking for more family-friendly activities in Singapore? We bet you'll find something on this huge list.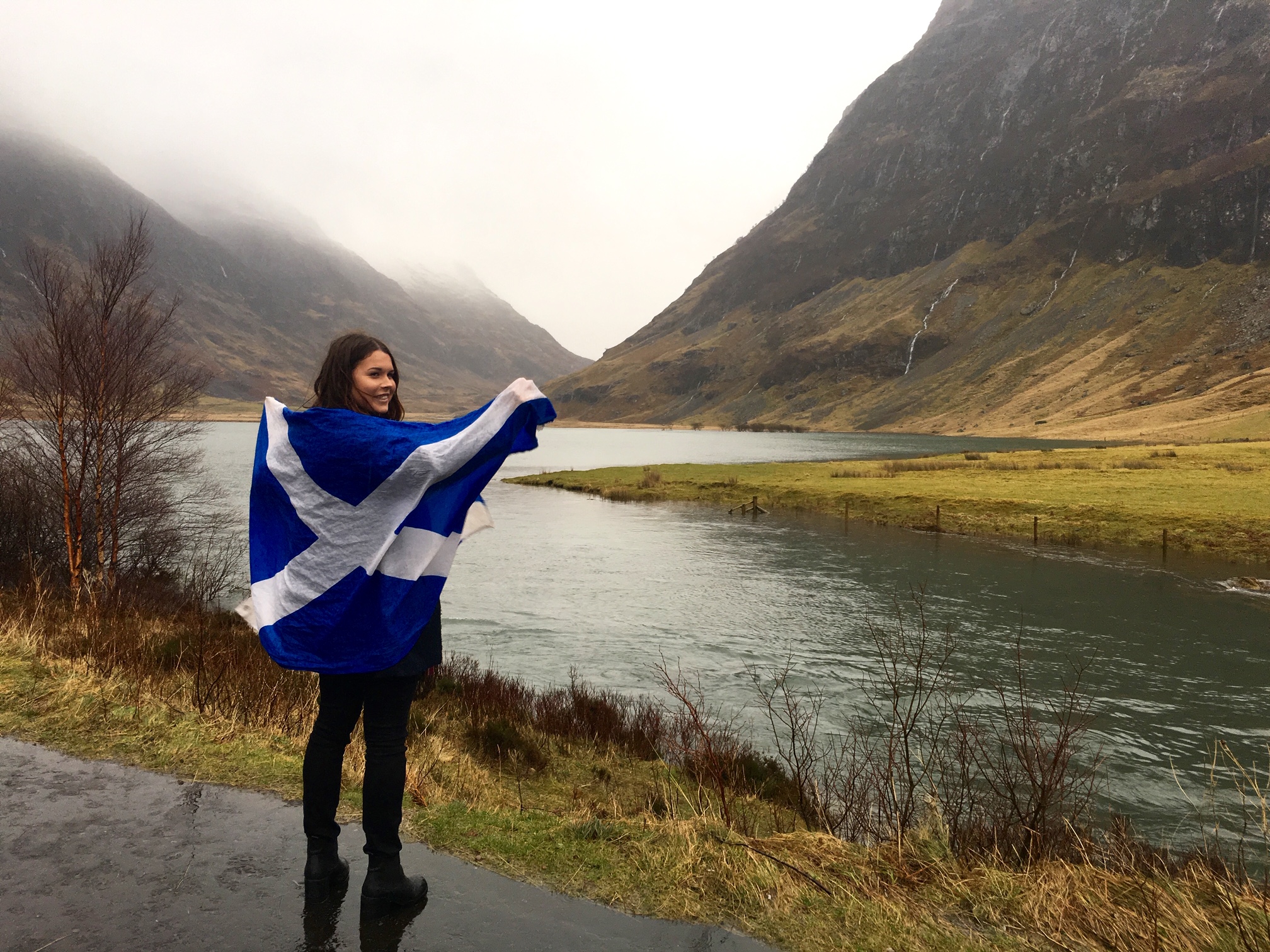 I was blessed with parents who really saw the value in travel. After our first family trip abroad to Thailand, I became obsessed. I was hungry for anything new and different. I yearned to be in the middle of a city on the other side of the world with a suitcase in one hand and google maps in the other, stumbling around trying to figure out where I was going; literally and spiritually.
* Affiliate Disclosure: This post may contain affiliate links, which means we may receive a commission if you make a purchase through the links provided, at no additional cost to you. Thanks for supporting the work we put into FamilyTravel.com.au!