We've covered countless family-friendly wineries in Australia and around the world, but we know not everyone loves wine as much as we do. Some people prefer whisky. Others love a good brew. So we've put together a list of great family-friendly breweries and distilleries for you to check out.
Australia
Sydney Brewery & Distillery at the Crowne Plaza, Hunter Valley NSW
This multi award-winning brewery has something for everyone. Don't like beer? Head across to the distillery. Don't like spirits? Sample some wine at the Lovedale bar instead. Too young to drink? Spend the afternoon riding the toy train around the track, getting dizzy on the merry-go-round and chilling out in the games room. Sydney Brewery & Distillery is located on the grounds of Crowne Plaza Hunter Valley in the hills of Lovedale.
Try the house specialty, a traditional Munich-style Lovedale Lager.
Open Monday to Friday from 11am and weekends from 8am.
sydneybrewery.com/hunter-valley/
Caves Road Collective, Margaret River WA
This Western Australian spot is a triple threat. The Collective encompasses Black Brewing Co, Dune Distilling and Ground to Cloud Wines. The craft brewery is well known on the west coast for its generous, bold and damn refreshing beers. Not to mention its down-to-earth brewers. Dune Distilling specialises in gin made from local and imported ingredients. Lastly, ground to Cloud makes special small-batch wines following organic and bio-dynamic principles. The cellar door offers wine tasting seven days a week. The gorgeous lakeside property in Wilyabrup near Margaret River is a must-see.
Try the Bao Bao Milk Stout or Dune Distilling Gin & Tonic.
Open daily from 11am-5pm.
Capital Brewing Co, Canberra ACT
Capital is a hip and happening spot in Fyshwick in the ACT. The crew of brewers aim to deliver good natured brews that are as tasty as they are environmentally sustainable. Canberra's favourite food truck, Brodburger, also has a permanent home at Capital. They do great burgers and hotdogs with adult and kids-sized servings.
Try the Summit XPA and the Trail Pale Ale.
Open from 11:30 seven days a week.
St Andrews Beach Brewery, St Andrews VIC
On the shores of the stunning Mornington Peninsula, St Andrews Beach Brewery is not just a popular spot for surfy types and bearded hipsters. It's a family-friendly venue with an awesome beer garden to spend an afternoon. Parents can try the award-winning beer on tap while kids tuck into a big burger, pizza or share plate.
Try the 6 Furlongs and the Apprentice.
Open daily from 11am-8pm.
www.standrewsbeachbrewery.com.au
Burra Brewing Co, Gippsland VIC
In the heart of Korumburra, this craft brewery is a new kid on the block. It only opened in June 2018, but it's quickly gaining a reputation for great beer, delicious food and a casual vibe. Kids will find plenty of card and board games to keep them occupied while parents taste the tap beers. Catch live music in the courtyard most weekends and fill up on woodfired pizza and ice cream.
Try the Amarilo IPA and the Golden Ale.
Open from 11am Thursday to Sunday.
New Zealand
Hallertau, Riverhead
West of the city, Hallertau feels like a world away from Auckland's city bustle. Soak up some rays and slam down a brew in the biergarten while the kids go wild on the playground. The restaurant also does great pizza and burgers so feel free to stay for dinner. Plus, for every kids meals, Hallertau donates $1 to a local charity called KidsCan, so make sure you arrive hungry.
Try the No. 6 Session IPA or the unique Sour Beer.
Open Monday and Tuesday from 12-99pm and Wednesday to Sunday from 11am-10pm.
Sawmill Brewery, Matakana
Just outside Matakana, an hour north of Auckland, Sawmill is a small, independent brewery. The Smoko Room is the brewery's main taproom. Grab a tasting tray and sample 5 of the house brews for just $20. You'll also find a huge menu of nibbles and larger meals, plus wine and spirits for non-beer drinkers.
Try the India Pale Ale and the Doctor.
Open Wednesday to Sunday from 12pm.
Little Creatures, Hobsonville
Hailing from Australia's west coast, this Fremantle-born brewery has jumped across the pond and opened up shop in Catalina Bay, north of Auckland. Well-known for their Pale Ale, the brewers at Little Creatures in Hobsonville have an impressive range of staple and seasonal beers on rotation. The restaurant is kid-friendly with plenty of pizzas, burgers, mains and desserts to choose from.
Try the Pipsqueak Cider and the Dog Days Session Ale.
Open from 11am 'til late all week.
littlecreatures.co.nz/locations/hobsonville/
UK & Europe
Silent Pool Gin Distillers, Surrey, United Kingdom
The masterminds behind this artisan distillery are a group of gin-loving friends who saw a gap in the market for high-quality, handcrafted spirits. The team set up shop on the Duke of Northumberland's Albury Estate and now welcome visitors from around the world to sample their range. Silent Pool Gin also hosts flower-arrangement workshops, G&Tea parties and overnight stays on the gorgeous Surrey Hills estate.
Try the original Silent Pool Gin and the Albury Limited Release Chamomile Gin Liqueur.
Open for tastings Monday to Friday 9am-5pm, Saturdays 10am-6pm and Sundays 10am-5pm.
Hillside Brewery, Gloucestershire
In the picturesque Forest of Dean, a team of dedicated brewers produce high-quality, small-batch beers using methods that have been mastered over a lifetime. Hillside hosts family-friendly events year-round, including pop-up tap nights, the Summer Dog Show and kid-friendly beer festivals where youngsters get in for free. The Hop Barn is kitted out with a ping pong table, retro Nintendo, giant Jenga and loads more.
Try the Bandana Monkey and the Legless Cow.
Open Monday to Friday 9am-5pm with special public events taking place throughout the year.
Ringwood Brewery, New Forest, UK
Ringwood's best family-friendly offering? A pub quiz for kids! Launching on Easter Friday, kids can test their knowledge on a range of child-friendly topics and receive a certificate at the end. Ringwood has a range of soft drinks available for youngsters and plenty of unique and traditional beers for adults. Although kids will need to be at least eight-years-old to join the brewery tour, children of all ages are welcome in the brewery shop and taproom (when open to the public).
Try the Old Thumper and Boon Doggle.
Open Monday to Saturday 9:30am-5pm.
ringwoodbrewery.co.uk or thenewforest.co.uk
The Americas
Bakfish Brewing Co, Houston
This Texan brewery is heaven for beer lovers. A huge taproom opens up to an outdoor patio. Grab a brew and park yourself at a table. The kids can run themselves ragged with the oversized yard games on the lawn. You can pack your own food or grab a bite from the food trucks on site.
Try the Cheap Sunglasses Pale Ale and Defying Gravity Double IPA.
Open from 3pm Monday to Frida, and from 12pm on weekends.
Family Business Beer Co, Austin
This family-owned and run brewing company has set up shop on 15 acres of land just outside the city of Austin. Boasting a wide variety of hand-crafted beers, the menu is always changing with the seasons. However, a few long-term favourites are always available. The whole family will love the live music sessions, oak grove with games, a playground and locally-famous food truck.
Try the Cosmic Cowboy IPA or the Dunkel Munich Dark Lager.
Open Wednesday and Thursdays 3-10pm, Saturdays 11am-10pm and Sundays 11am-9pm.
Jester King Brewery, Austin
Jester King is more than a brewery. It's actually a bit of a spectacle. The authentic, fairy-lit farmhouse and expansive grounds make it the perfect spot for families to spend an afternoon. Tours are free and open to everyone. The brewery is set on a 165-acre property in Texas Hill Country. Get cozy with the farm animals before heading inside for a hearty serving of woodfired pizza. Wash it down with a beer, wine, cider or soft drink.
Try the Fearless Traveler or Beachtimez Sportzketball.
Open from 4pm Thursday and Friday, and from 12pm on weekends.
Peddler Brewing Co, Seattle
Families exploring Seattle should make a stop at Peddler in the Ballard neighbourhood. This 7-barrel brewhouse was developed by two simple guys who love beer and bikes. The bikes hanging from the walls and ceiling make for an interesting choice of decor. Besides great beer, Peddler has a garden, board games and loads of tasty food options. Grab a bite from the food truck, head next door for a Mean Sandwich or pack your own picnic.
Try the Seattle Haze IPA or the Belgian Baby Maker.
Open from 4pm Wednesday to Friday, and from 11am on weekends.
Rooftop Brew Co, Seattle
This is one of Seattle's top breweries for families. Pets too, apparently. Kids can decorate the walls with chalk and help themselves to the free popcorn machine while parents sample the beers on tap. Rooftop Brew Co has a bunch of food trucks on rotation but if you happen to visit when the Blackstar Kebab or YS Street Food trucks are there, you're in for a treat.
Try the Gateway Creamsicle or Stargazer IPA.
Open weekdays from 3pm and weekends from 1pm.
Intersect Brewing, Fort Collins, Colorado
With two young kids of their own, the owners of Intersect Brewing have worked hard to create a family-friendly atmosphere at their brewhouse in Fort Collins. With plenty of fun games, a spacious patio and kid-friendly menu, beer-lovers visiting with kids will feel right at home.
Try the chocolatey Conscience Compass and Key to the Kingdom.
Open from 1pm Monday to Friday and midday on weekends.
Wonderland Brewing, Broomfield, Colorado
Families will love this Alice in Wonderland-inspired brewery in Broomfield, north-west of Denver. Siblings can go head to head in a match of table tennis or try their skills on the pinball machine. Younger kids can have a go on the coin-operated frog ride while teenagers tear it up on the basketball court outside. Home to one of the largest tasting rooms in Colorado, Wonderland offer 18 handcrafted beers on tap. Plus, there are three food menus; one for adults, one for kids and even one for dogs!
Try the 3-Putt Pale Ale and the Honey Bunny Wheatwine.
Open from 3pm Mon-Wed and from 11am Thus-Sun.
Breckenridge Distillery, Breckenridge, Colorado
Located high in the Rocky Mountains, Breckenridge is the world's highest distillery. It's also one of the most kid-friendly in Colorado. They have an extensive kids mocktail menu, (and an even longer cocktail menu for adults). The large outdoor patio is equipped with Jenga, bocce, giant Connect Four and be a bag toss games. Parents can taste the range of house-made spirits including bourbon, vodka, rum and bitters. The not-so-secret star ingredient? Pure snowmelt from the Rockies.
Try the Flutterby Potion and Yoda's Elixir.
Open 11am-9pm everyday of the week.
Firehouse Brewing Company, South Dakota
Do your kids love firetrucks? They'll love Firehouse Brewing Company. Located in Rapid City, this family-friendly outfit has just as much for kids as they do for adults. The kids will score a free fire hat to wear while they chug back a homemade root beer and tuck into a fireman-themed dessert. The 'Firehouse Float' and the 'Stop Drop and Roll' are two of the top picks. Of course, adults can treat themselves to a sweet treat and wash it down with a Firehouse brew.
Try the False Alarm Jalapeño Cream Ale and the Rocket Rye IPA
Open everyday from 11am, closing at 10pm Mon-Thurs, 11pm on Friday and Saturday, and 9pm on Sundays.
Salmon River Brewery, Idaho
This family-friendly brewery in McCall has two main draw cards; award-winning craft beer and unbeatable views of Payette Lake and Brundage Mountain. Besides the great beer, it's a funky spot to spend an afternoon with its colourful paint scheme, hand-crafted tables and bar tops, custom-made keg lights, and artwork from local artists. It's also a great brunch spot if you're of the opinion that it's never too early for beer.
Try the Buzz Buzz Coffee Porter and the Nutty Ambro.
Open from 11:30 Monday to Saturday and from 10am on Sundays.
Snake River Brewery, Wyoming
Jackson Hole isn't just a great ski spot for families. It's home to one of the most kid-friendly breweries in the US. Arcade games, foosball, yummy kids meals and an huge open space to run around outside – what better place to wind down after a morning of hitting the slopes? Take a tour of the brewery to see where the magic is made, or head straight to the pub to sample the gods yourself.
Try the Earned It IPA and Nothing Rhymes With Orange.
Open 11am-11pm seven days a week.
Thirsty Street Brewing Company, Montana
Located in downtown Billings, families will find a killer beer menu, live music and good vibes at Thirsty Street Brewing Company. While parents get cosy with the craft beers, kids can hang out in the games room and satisfy their hungry tummies with soft pretzels, nachos and Montana-made hotdogs.
Try the Goose on the Loose Spruce Pale Ale and Staycation IPA.
Open form 3pm Monday to Thursday and from midday Friday to Sunday.
Laughing Sun Brewing, North Dakota
In the town of Bismarck, Laughing Sun boasts a spacious 110-seat tap room, large outdoor patio, and a 20-barrel brewhouse. No one ever leaves thirsty, or hungry for that matter. Families can enjoy casual dining on the deck and listen along to live music almost every night.
Try the Slope Crusher and the hoppy White Wedding.
Open Tuesday to Saturday from 11am and midday on Sundays.
Old St. Francis School Brewery, Bend, Oregon
Go back to school for a beer. Don't worry, you won't get detention. This old school has been converted into a magnet for kid-friendly fun. The brewers have set up shop in the old basement cafeteria with colourful tanks, decorated in mystical creatures.
Try the Father D's Kölsch or the Parson Brown
Opening hours vary by season.
mcmenamins.com/old-st-francis-school
Concordia Brewery at Kennedy School, Portland, Oregon
The McMenamins Kennedy School is a renovated scholastic gem turned unique hotel, with a restaurant, multiple small bars, a movie theatre, soaking pool and, most importantly, a brewery. Families will enjoy wandering the halls, ordained with extensive original artwork and historical photographs.
Try the Whiskey Widow and Yule Shoot Your Eye Out! Double IPA.
Opening times vary by season.
Hacienda Doña Engracia, Puerto Vallarta, Mexico
If you find yourself in Mexico, it'd be rude not to sample the country's biggest export. Tequila, of course! The story behind Hacienda Doña Engracia is as fascinating as the tequila is tasty. Take a tour of the distillery, meet the family behind the brand and say 'Salud!
'Try the Silver or Reposada Tequila.

Opening times vary.
READ MORE
Guide to Australia's best family-friendly wineries
World's wackiest restaurants you need to try
The world's best hotel pools for families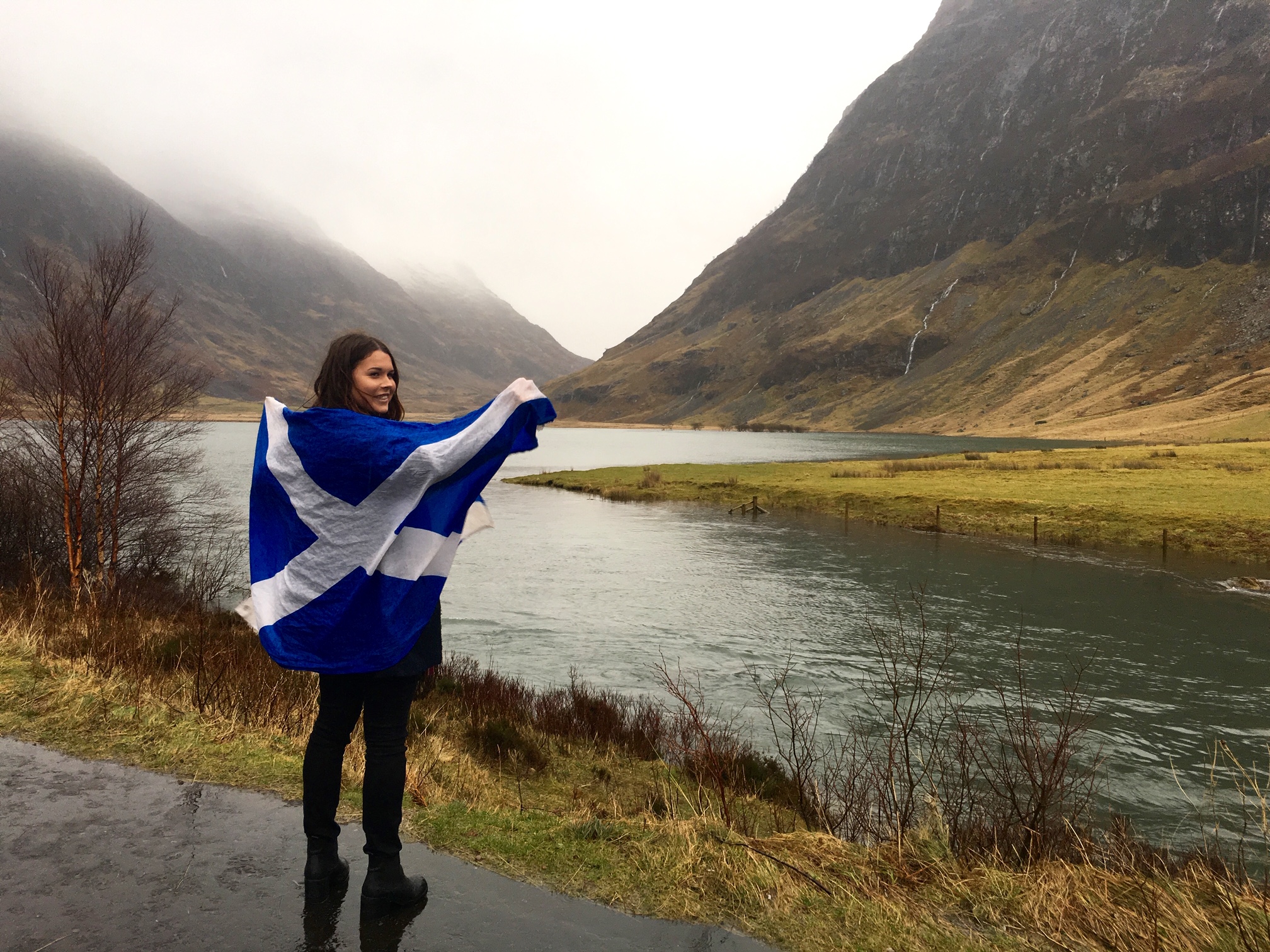 I was blessed with parents who really saw the value in travel. After our first family trip abroad to Thailand, I became obsessed. I was hungry for anything new and different. I yearned to be in the middle of a city on the other side of the world with a suitcase in one hand and google maps in the other, stumbling around trying to figure out where I was going; literally and spiritually.
* Affiliate Disclosure: This post may contain affiliate links, which means we may receive a commission if you make a purchase through the links provided, at no additional cost to you. Thanks for supporting the work we put into FamilyTravel.com.au!