We've all felt that pang of anxiety waiting by the luggage carousel. Bag after bag passes by. That one looks familiar, but not quite. The terminal empties out and you're still waiting.
So the airline has lost your bag? Hey, it happens. It's happened to three people in our office in the last year.
Here's what you should do, but perhaps more importantly, what you shouldn't do.
DO notify the airline immediately
If you start seeing tumbleweeds at the baggage claim and it's clear your suitcase isn't coming out, you'll need to flag it with the airline ASAP. Head straight to the baggage services, check-in or information desk and let the staff know your bag never arrived. They'll make some calls and get you to fill out a Property Irregularity Report (PIR). Chances are, you won't get any answers on the spot. Leave your contact info and a hotel address (if you have one) so the airline can contact you with updates. Before you leave the airport, make sure you take note of your incident reference number and find out how you can chase it up on your end. Some airlines have an online system, others will have a hotline to call for updates.
DON'T freak out
And definitely, don't yell at the airport staff. They'll be less inclined to help you. More than 80 per cent of mishandled bags are simply delayed, rather than lost or stolen. In most cases, airlines locate and return mishandled baggage to their rightful owners relatively quickly, so try not to panic. A lost bag can cost the airline thousands
DO go out and buy some essentials
Even if your bag only takes a few hours to come back to you, you'll probably need to buy a few things to tide you over. Deodorant, at least. Arriving in Wellington in the middle of a hurricane to find that my bag didn't make it, I was quick to regret opting for Birkenstocks over boots. At this point, the airline still had no clue where my bag was and I wasn't about to risk getting pneumonia in my summer attire. I bought a cheap pair of canvas shoes, a light spray jacket and a few toiletries. The airline reimbursed me with little fuss and offered their apologies.
DON'T take this as an excuse for a shopping spree
In a lot of cases, the airline will cover emergency expenses. If not, your travel insurance provider certainly will. There's a grey area around what airlines consider an "emergency expense". For example, undies, socks, a toothbrush and a phone charger would definitely be reasonable. However, I wouldn't suggest waltzing into a shopping centre and replacing your entire wardrobe. The odds of Jetstar footing the bill for your flash new pair of Nikes is pretty slim.
DO keep receipts for emergency expenses
You'll need to keep, or at least take photos of, all receipts from your purchases. This includes small items such as deodorant and toothpaste. It's worth claiming it all so you're not out of pocket. When you make your claim to the airline, you'll need to send an itemised list of items purchased with photos and receipts in order to be reimbursed. You generally have between 60-90 days to make your claim but remember, receipts fade over time so the sooner the better.
DON'T lie about the contents of your bag when making a lost baggage claim
If the unlikely happens and the airline admits your bag is lost forever, don't claim that it was full of expensive luxury items if it wasn't. You'll need to provide a list of everything that was in your bag. Did you use a packing list before you left? Awesome, this will help. For items over a certain dollar amount (dependent on the airline), you'll need original receipts or at least dates of purchase (which you can trace back on your bank statement). Depreciation is also taken into account when the airline assesses a claim. A five-year-old laptop will be worth significantly less than what you paid for it so don't be surprised if your pay-out reflects that.
DO find out what your travel insurance covers
Airlines can be a little tight when it comes to covering passenger expenses. Travel insurance, on the other hand, can be quite generous. Give your insurance provider a call or check the policy online to see what you can claim. They usually cap this at a certain dollar amount per day, but it may be higher than what the airline is willing to pay. It's also worth finding out whether your credit card offers insurance. You may have forgotten about the complimentary travel insurance your credit card provider threw in to sweeten the deal.
DON'T let it ruin your holiday
I landed in Wellington the day before I was due to take on New Zealand's toughest day hike. I stood at the baggage claim waiting for a backpack that never came; a backpack containing my hiking boots, wet weather gear and most importantly, my sports bra. Still, I wasn't going to let that spoil my trip. I ended up conquering the Tongariro Alpine Crossing in $12 canvas shoes and it was the highlight of my entire New Zealand adventure.
Without being pedantic, there are a few precautions you can take to soften the blow of a lost or delayed bag:
Ensure you pack any necessary medication and expensive items in your carry-on.

If you're super anxious about having a lost bag situation, you can put a tracking device in your suitcase. LugLoc is one example. Tuck the small GPS tracker in with your undies and use the smartphone app to see where it goes. There are even suitcases with GPS tracking built-in. Some call it being paranoid, others call it being prepared.

Make sure each piece of luggage has an identification tag. You don't need to put your name, address, bank account details and grandmother's blood type on there. Just your first initial and last name will suffice. This way, the airline will easily be able to identify you from the passenger list.

Always take out travel insurance. This is a no-brainer. Most travel insurance policies will cover delayed, lost or stolen baggage to an extent.
When you consider how many people are on each flight, and how many flights there are every day, it's not surprising that bags go missing from time to time. You know what they say (in slightly more colourful language), stuff happens. If you can take one positive out of the situation, be thankful that you landed safely.
READ MORE
The safest airlines in the world
This flight search hack gets you a free stopover
Travel insider tips to find cheap flights online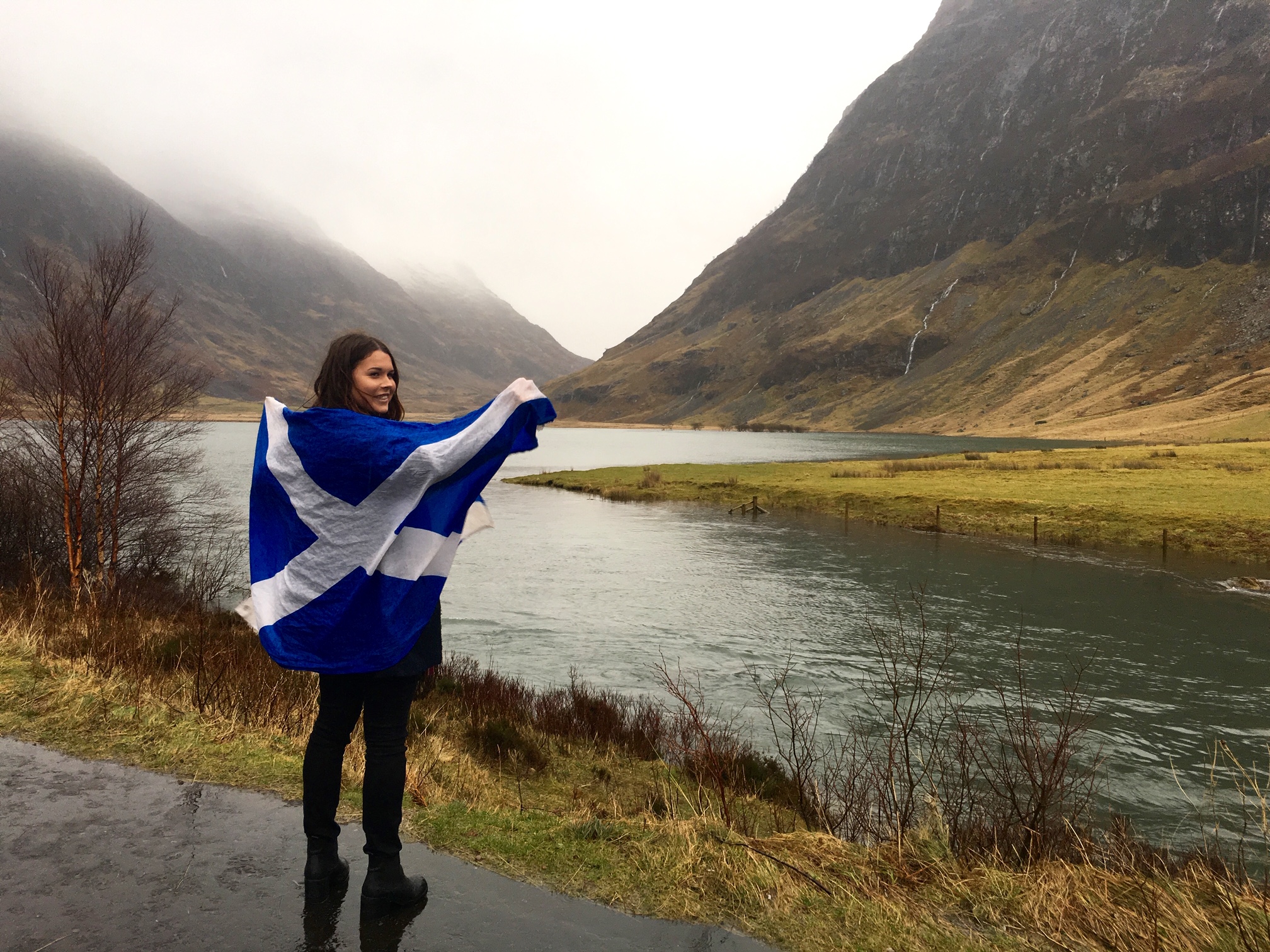 I was blessed with parents who really saw the value in travel. After our first family trip abroad to Thailand, I became obsessed. I was hungry for anything new and different. I yearned to be in the middle of a city on the other side of the world with a suitcase in one hand and google maps in the other, stumbling around trying to figure out where I was going; literally and spiritually.
* Affiliate Disclosure: This post may contain affiliate links, which means we may receive a commission if you make a purchase through the links provided, at no additional cost to you. Thanks for supporting the work we put into FamilyTravel.com.au!