In what city is the Ponte Vecchio? Or the Emerald Buddha? Why is a bikini called a bikini?
Tease your brain and get your creative juices flowing with three awesome activity books from Lonely Planet. They're the perfect way for families to keep wanderlust and boredom at bay until we can travel again.
Ultimate Travel Crosswords
The brand new Ultimate Travel Crosswords book has just hit the shelves. We love Lonely Planet's latest activity offering, which contains 200 crosswords ranging in difficulty. Start with the 'Day-tripper' level in chapter 1, then work your way up to 'Daredevil' cryptic crosswords in Chapter 4.
Order the Ultimate Travel Crosswords book online here, for $14.99AUD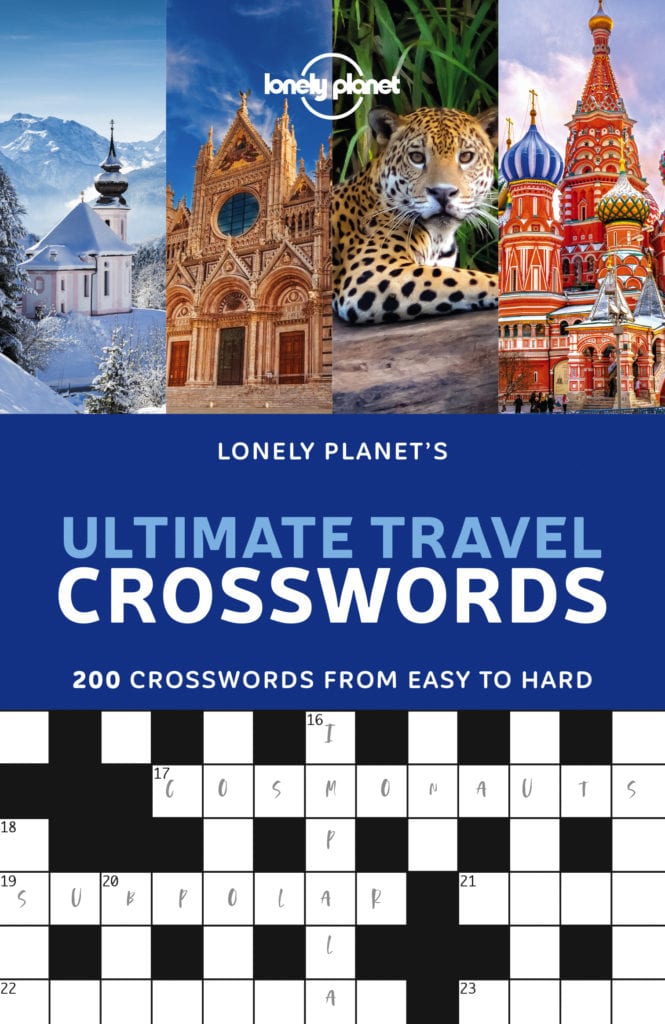 Ultimate Travel Quiz
Get competitive, host your own pub trivia night or learn some fun facts as a family with the Lonely Planet Ultimate Travel Quiz book, released last year.
"This book is billed as a 'travel' quiz, but it's really an 'everything' quiz," says editor Joe Fullman in the introduction. "After all, travel is about experiencing all the world has to offer, so we've tried to cram as much of the planet into these pages as we can."
Test your travel trivia across 100 quizzes with more than 20 questions each. Most of the quizzes are general knowledge, but some have themes such as food flags, film locations or wildlife.
Order the Ultimate Travel Quiz book online here, for $14.99AUD
Ultimate Travelist Colouring Book
Flicking through the Ultimate Travelist Colouring Book feels like taking a global tour without leaving home. Re-imagine the top 100 best destinations on the planet with your pencils and textas. Australia's Great Barrier Reef comes in at number 2, with more home-grown offerings including Cradle Mountain, Sydney Opera House, Uluru and MONA. Of course, the littlies will love getting artsy with animals, architecture and more. But this is also one suited to grown-ups looking to take some time out and unwind with beautiful imagery from around the world.
Order the Ultimate Travelist Colouring Book online here, for $22.99AUD
READ MORE:
Nine steps to a sensational staycation
How to travel the world from your living room
The two Lonely Planet guides your family needs
* Affiliate Disclosure: This post may contain affiliate links, which means we may receive a commission if you make a purchase through the links provided, at no additional cost to you. Thanks for supporting the work we put into FamilyTravel.com.au!