[vc_row][vc_column][vc_column_text]When school holidays are fast approaching and you're stuck for things to do with the kids, booking a last-minute getaway can be a really affordable way to fill in a few days.
Here are a few ideas on where to take the kids for less than $1,500.
Getting there
A stone's throw from Sydney, the Blue Mountains is an old faithful for families in NSW.
A worthwhile road trip from surrounding states, this World Heritage-listed national park is the perfect place to spend a few days with the kids.
The entrance to the Blue Mountains is at Glenbrook, roughly 50 minutes from Sydney CBD via the M4 motorway. If you're travelling from the west, the drive through Victoria Pass is a nice, scenic option. Those without a car can still venture into the mountains with dozens of towns such as Glenbrook, Katoomba and Lithgow right on the train line.
Staying there
The national park covers a huge area with tonnes of accommodation throughout. A quick search on AirBnB will reveal hundreds of charming cottages perfect for families. Make sure you pick one with a fireplace for those cold winter nights.
A 3-night stay during the school holidays can cost as little as $500 for a beautiful 3-bedroom cottage.
B&Bs and inns are also plentiful in the area. Places like Bilpin Country Lodge and Silvermere Bed & Breakfast are family friendly and great value. Prices start around $250 per night for a family room.
Playing there
Bushwalking trails, horse riding, mountain biking and other awesome outdoor activities abound, but if the chill of winter has you keen to stay indoors, the quirky shops and cosy cafes of the region's historic towns will keep you warm. A visit to Jenolan Caves and the Three Sisters are essential for any Blue Mountains getaway.
Getting there
When the stresses of school pile up and the kids are in need of a digital detox, an escape to the countryside is just what the doctor ordered. A two-hour drive from Sydney and Canberra, Kangaroo Valley is an awesome spot for families to spend a few days getting back to nature.
Staying there
Self-catering cabins are popular among families. You'll find plenty of options of HomeAway, the new home of Stayz. But a farm stay is definitely something to look into. Don't worry, you won't be shovelling cow poo. You can participate as much or as little as you like.
Farm stays give you a taste of life on the farm where you can meet chickens, alpacas, goats and all your other farm favourites.
Playing there
There are plenty of walking trails to wander, rivers to row and historic sights to see. The Kangaroo Valley market on the second Sunday of every month is a hit with families, offering delicious local produce, hand-made goodies and live music from local musos.
Getting there
Who says you have to save your island getaway for summer? Take advantage of Fraser Island's off-peak prices and book a few days on Australia's favourite family-friendly island.
The ferry to Fraser Island costs $50 for adults and $25 for children. If you're taking your 4WD over, it's $175 for a driver and three passengers. Don't forget, you'll need a Queensland Parks and Wildlife Service permit if you plan on driving or camping on the island.
Staying there
Resorts are the most popular form of accommodation on Fraser. Kingfisher Bay Resort has family rooms for $289 a night and they'll throw in your return ferry transfers for free. There are also self-catering options available through HomeAway.com.au. Beachside villas and forest-bound cabins begin from $200 a night for families.
Playing there
The best way to see the island is by going off-road. Book a 4×4 tour and discover the most remote and rugged parts of the island or rent a 4WD and do it yourself. Although it might be a bit cool for a swim, it's definitely worth dipping your toes in Lake McKenzie. The crystal clear water and white sand make an awesome backdrop for a family photo. Make sure you check out the Maheno shipwreck on 75 mile beach.
Getting there
In the heart of the Gold Coast Hinterland, the beautiful town of Springbrook has plenty of fun activities for families. 45 minutes from the coast and 1.5 hours from Brisbane, you'll have nature walks, waterfalls and wildlife at your fingertips.
Staying there
Mountain chalets and self-contained cottages provide the perfect rainforest retreat for families. A 4-day jaunt will cost between $500-$1,200 for a family of four to six. Check out Springbrook's official website for the best places to stay. Otherwise, hit up AirBnB for some great 2+ bedroom holiday homes in the local area.
If you can't find anything in Springbrook, broaden your search to Numinbah Valley, Beechmont and Neranwood.
Playing there
You'll want to check out the 'Best of All' lookout, appropriately named for it's incredible view of the hinterland area. While you're out and about, be sure to wander the walking trails that will take you past dozens of waterfalls and natural pools. If exploring on horseback is more your style, see the folks at Numinbah Valley Adventure Trails for an awesome day out in the Aussie bush.
Getting there
Just 400km from Adelaide, Flinders Ranges National Park is a breathtaking outback landscape with incredible scenery at every turn. If you've got a few extra days to play with, stop in at Barossa or Clare Valley for some world-class wine tasting.
Staying there
Rawnsley Park Station and Wilpena Pound Resort are great options for families. Most places are equipped with BBQ facilities, campfire pits and even swimming pools for those brave enough to take a dip in winter. Roasting marshmallows over the fire will have the kids smiling from ear to ear. Expect to pay between $600-$900 for a 3-night stay during school holidays.
Playing there
A whopping 540 million years old, Flinders Ranges is home to thousands of emus, kangaroos and wedge tail eagles. There are also many places of Indigenous significance, dotted with rock engravings that hold the secrets to thousands of years of dreamtime stories.
When the sun goes down, the night sky puts on an incredible show. On a clear night, the best way to spend the evening is a picnic dinner under the stars.
Yarra Valley, VIC
Getting there
The Yarra Valley is full of 'W's. For the kids, wombats, wallabies and other wonderful wildlife. For the adults, wine! Take a road trip out of Melbourne and explore Victoria's premier wine region. 50kms east of Melbourne along the Eastern Freeway, the Yarra Valley begins to unfold. You can then take one of three routes: the Maroondah, Melba or Warburton Highway. Each offer beautiful scenery and cruisey driving through popular townships like Healesville, Warburton and Yarra Glen.
Staying there
Families will find plenty of accommodation in Healesville, Mount Evelyn and Yarra Glen. Bed & Breakfasts are quite popular among families with average nightly rates between $150-$300. Private holiday homes and apartments are also a good option if privacy is what you're after. Prices are slightly higher through, with 2-bedroom cottages beginning at around $300 a night for the school holidays. Our favourite in the area is Leafield Cottages who have a mid-week deal for a 2-night stay and daily breakfast for just $305 per family. Check out the offer here.
Playing there
From fruit picking to wine tasting, cycling trails to chasing tails, there's tonnes of awesome activities for families. Cherryhill Orchards & Sanders Apples are great places to pick your own produce. Rochford, De Bortoli and Helen's Hill have the family-friendly tick of approval, equipped with kid's menus, playgrounds and sports gear to keep them busy while parents conduct the serious business of, you know, drinking wine.
Getting there
There are 3 ferry operators that run from various ports on the mainland to Rottnest multiple times a day. From Fremantle (Rous Head & Victoria Quay), its a 25 minute journey to Rottnest. From Hillarys Boat Harbour, it'll take around 45 minutes and from Perth's Barrack Street Jetty, 90 minutes. A return journey for adults starts at around $60 with discounts for kids and concessions. When you buy your ferry tickets, you'll be charged a 'landing fee' to visit the island. For a family, it costs $54 for an extended stay which goes towards conservation, wildlife protection and general maintenance of the island.
Staying there
Karma Rottnest is a favourite of ours. A 3-night stay in a deluxe room starts around the $530 mark, but it's worth paying a little extra to upgrade to a lakeside room.
For a more affordable, no-frills option, there are plenty of cabins and campgrounds on the island. 6-bed cabins start at $91/night during school holidays and campsites can be snatched up for just $38/night.
Playing there
Exploring by bike is by far the most fun way to see the island. Bikes can be hired on arrival or organised through your accommodation for around $30 a day, or $56 for 3 days. Keep in mind there are no cars on the island so if you're hoping to cover a lot of ground, you might want to hang on to those bikes for the duration of your stay.
No trip to Rottnest Island is complete without snapping a selfie with a quokka. These little guys can be found all over the island. While they are very friendly and usually don't mind posing for a photo, avoid getting too close and scaring them off. Quokkas have feelings too.
Busselton, WA
Getting there
Just 2.5 hours from Perth, Busselton is the charming seaside town famous for its 1.8km jetty. Wow, a long boardwalk, how exciting… Don't be so quick to judge, Busselton is one of the most popular quick getaways from the big smoke. The South Western Highway is the most direct route but it's worth taking a detour through Harvey and Ferguson Valley. It'll add a couple of extra hours to your journey but cute cafes, rolling vineyards and beautiful scenery will make it worth your while.
Staying there
Busselton has tonnes of accommodation to suit all styles and budgets, from hotels and resorts to self-catered apartments and holiday parks. Resorts such as Cape View, Aqua and The Sebel have family rooms between $200-$400 per night. For somewhere that is slightly kinder on the bank account, check out Busselton's BIG4 Holiday Park or Mandalay Holiday Resort.
Playing there
Wake up those legs after sitting in the car all day with a stroll on Busselton Jetty. There's an awesome underwater observatory at the end. If you're feeling particularly lazy, the Jetty Train is a more relaxing way to make the 1.8km journey out to sea. A return ticket costs $13.50 for adults (15+) and $6.75 for kids. Back on dry land, there are plenty of bike paths to walk, cycle or skate along.
READ MORE
School holidays on a shoe-string
Family road trips to Dubbo Zoo
How to camp for under $300[/vc_column_text][/vc_column][/vc_row]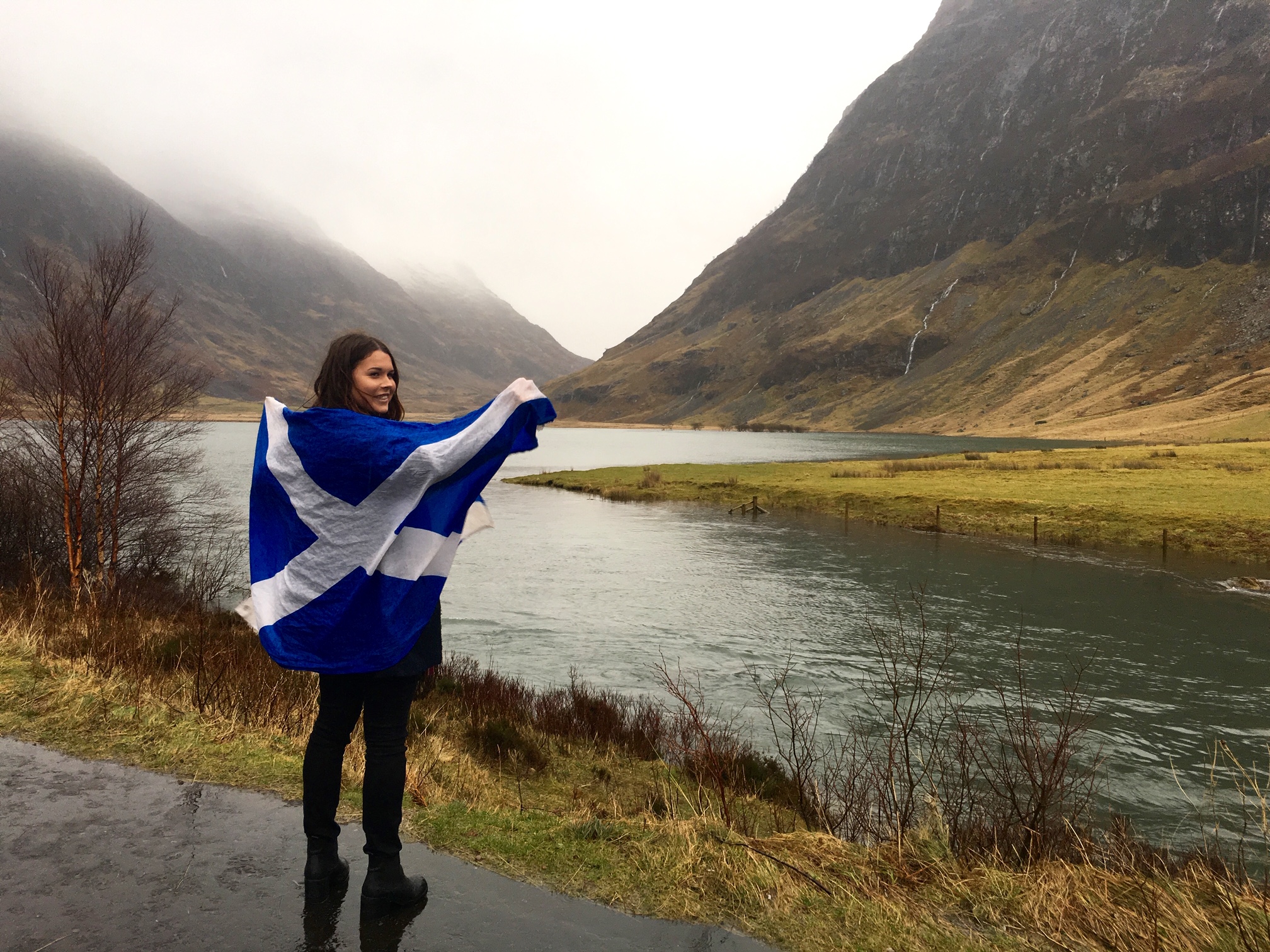 I was blessed with parents who really saw the value in travel. After our first family trip abroad to Thailand, I became obsessed. I was hungry for anything new and different. I yearned to be in the middle of a city on the other side of the world with a suitcase in one hand and google maps in the other, stumbling around trying to figure out where I was going; literally and spiritually.
* Affiliate Disclosure: This post may contain affiliate links, which means we may receive a commission if you make a purchase through the links provided, at no additional cost to you. Thanks for supporting the work we put into FamilyTravel.com.au!