Warning: This story will make you very hungry.
To say we're spoilt for choice when it comes to international cuisine would be the understatement of the century. The astounding variety of food at out fingertips reflects Australia's thriving multicultural communities.
You might want to test out your tastebuds before heading to a certain country or maybe you're just dying to taste that fabulous dish you tried on tour last overseas trip. Either way, here's where you need to go to find the best international cuisine around Australia.
Turkish
Turkey is responsible for some of the tastiest street food in the mediterranean, and it has spread far and wide. Australians embrace the doner kebab with enthusiasm, but there are plenty of other dishes that you may not even realise are Turkish.
Turkish staples
Turkish delight – Also known as Lokum, this sweet treat is somewhere between nougat and firm jelly. It comes in a variety of flavours and is often coated in powdered sugar.
Doner – Before it became the go-to takeaway item after a night on the town, the humble Döner kebab was a staple of traditional Turkish cuisine. And it still is. It's main ingredient is rotisserie meat, shaved onto a thick flatbread or pita pocket. It often comes with lettuce, tomato and garlic sauce.
Kofte – These balls of ground beef or lamb often come in a stew, alone with plain yoghurt, or on a sandwich.
Borek – A savoury, cylindrical pastry oozing with cheese and spinach or mince.
Pide – Turkey's answer to pizza, these boat-shaped breads are topped with meats, vegetables and cheese.
Where to find the best Turkish food in Australia?
Turkish families began to migrate to Australia in the 1940's from the island of Cyprus. With them, they brought a wealth of culinary knowledge and have settled into well-established communities mainly around Melbourne and Sydney. In Victoria, head to the suburbs of Broadmeadows, Collingwood, Fitzroy and Brunswick. New South Wales has large Turkish communities in Fairfield, Marrickville, Ashfield and Auburn. This is where you'll find the best, authentic Turkish food in the country.
Vietnamese
Vietnamese cuisine is all about using fresh ingredients with fragrant herbs and a little bit of spice. If you're not a fan of coriander, you might struggle to find a dish without it in Vietnam. It's a staple in most savoury foods because it enhances the other flavours in the dish.
Vietnamese staples
Pho – Vietnam's national dish is a mix of rice noodles, thin slices of meat, and herbs in a chicken or beef broth. The Vietnamese often eat pho for breakfast, but in the Western world, it's seen as more of a lunch or dinner item.
Goi cuon – Better known as rice paper rolls, these translucent wraps have plenty of veggies including lettuce, carrot, spring onion and sometimes rice noodles, with pork, prawns, beef or tofu.
Banh mi – This sounds very exotic, but it's essentially a bunch of veggies and meat in a bread roll (or baguette, introduced during French occupation of Vietnam in the 1880/90's).
Banh xeo – Translating to 'sizzling pancake', this Vietnamese breakfast staple is a mix of rice flour, water and turmeric. It usually comes with pork, bean sprouts, egg and a spicy sauce on the side.
Egg coffee – Way tastier than it sounds, this sweet, creamy style of coffee is popular all over Vietnam. It comes hot and cold and is usually taken as a dessert.
Where to find the best Vietnamese in Australia
Pockets of Vietnamese communities can be found all over the country. In Perth, the suburbs of Northbridge and Claremont have loads of outfits serving traditional and street-style Vietnamese food. Near Sydney, Cabramatta is well-known for its Vietnamese cuisine, as well as Waterloo and Randwick, Chatswood and Eastwood. Around Adelaide, some great family-run restaurants are scattered around Croydon and Pennington. Hawthorn East and Footscray are where you'll find Melbourne's best Vietnamese restaurants and street stalls.
Indian
If you travel to India, don't expect to see butter chicken on the menu. In Australia, we've grown accustomed to a very westernised version of Indian cuisine. However, it is possible to find authentic Indian food in Australia if you know where to look.
Indian staples
Samosa – Triangle-shape pastries with a potato, pea and spice stuffing. These entries items are crispy on the outside but soft on the inside.
Tandoori Chicken – Tandoori refers to the style of cooking, rather than the flavour itself. Tandoori chicken is made by marinating chunks of chicken in yoghurt and spices before roasting it in a clay, tandoor oven. This dish has a striking bright orange colour and usually comes with yoghurt and spring onions.
Dahl – This warm, hearty dish is simple but full of flavour. Lentils are simmered with different spices and herbs and scooped up with chapati or papadums.
Naan – Traditional naan is a type of flatbread, cooked in a clay oven. At modern Indian restaurants, it comes in a range of different flavours including garlic, cheesey, and sweet Peshwari (coconut, sugar and sultanas).
Where to find the best Indian food in Australia
Harris Park is one of Sydney's top spots for great Indian cuisine. Annandale and Surry Hills are also popular spots, with plenty of restaurants that cater for vegetarian and vegan diners. You will find great cheap authentic Indian food and ingredients in Lakemba. St Kilda, Fitzroy and Albert Park near Melbourne all have a number of Indian outfits offering both formal sit-down meals and takeaway options. On the west coast of Australia, Fremantle and Innaloo are the best spots to grab an Indian meal. Brisbane foodies say the most authentic Indian cuisine is right in the CBD, but the outer suburb of Morningside also has a lot to offer.
Lebanese
Lebanese is one of those cuisines that has merged so smoothly with the western world that most people don't realise they're eating it. I eat hummus by the bucket, and I have the Lebanese to thank for it. Some of these Middle Eastern staples might even appear on your weekly shopping list.
Lebanese staples
Halloumi – This semi-hard, squeaky cheese is traditionally made from goat's milk. The Lebanese usually grill it and serve with salads.
Tabouleh – This vegetarian salad is made from bulgur (a type of cereal/grain) or couscous, parsley, mint, onion and tomatoes. It's great as a dip, side dish or kebab filling.
Baba ghanoush – This delicious dip gives hummus a run for its money. Grilled eggplant is whipped up with tahini, olive oil and various seasonings. It's also just a fun word to say.
Falafel – A staple of the vegetarian diet, falafels are a mix of chickpeas, parsley and onion and are usually shallow or deep fried for a crispy outer coating.
Where to find it in Australia
Punchbowl is a small suburb near Sydney, well known for its fantastic Lebanese restaurants. El Jannah is one of its most popular spots. This family-run outfit now has restaurants in Blacktown and Granville too. In Melbourne, head to Northcote, Brunswick and Richmond for the best darn falafel in Victoria. Kilburn and Torrensvile near Adelaide have plenty of Lebanese options, and Brisbane highlights Paddington as its unofficial home of Middle Eastern cuisine.
Chinese
Chinese cuisine first hit Australian shores during the Gold Rush. Thousands of members of different Chinese provinces began to share their culinary delights which have since been transformed to suit a more western palate. Chinese restaurants and takeaway shops now offer a mix of traditional and westernised meals.
Chinese staples
Kung Pao Chicken – This spicy Sichuan-style dish packs a punch. It's a mix of diced chicken, dried chilli and fried peanuts on a bed of rice.
Dumplings – These little parcels have been a staple of Northern Chinese cuisine for 1,800 years. A thin piece of dough is used to wrap up scoops of minced meat or veggies. It's then fried, steamed or boiled.
Spring rolls – Similar to Vietnamese rice paper rolls, these Cantonese dim sums are rolled into a cylindrical shape and fried until crispy and golden in colour. The filling is usually vegetables, meat or rice noodles.
Chow Mein – A delicious, easy meal to whip up at home, Chow Mein is a type of noodle stir-fry, cooked in a large wok with vegetables, meat and sticky, sweet soy sauce.
Where to find the best Chinese food in Australia
Each of Australia's capital cities have their own version of Chinatown. In Sydney near Darling Harbour, Chinatown is full of dumpling bars, noodle restaurants and even an underground food court. Chatswood in northern Sydney has loads of great Chinese restaurants. The Yum Cha in Cabramatta is authentic.
In Perth, you'll find the best dumplings in Northbridge. Choose from dozens of restaurants in Adelaide, lined up along Gouger Street in the CBD. Sunnybank and Fortitude Valley are some of Brisbane's go-to places for Chinese food. And Hobart CBD has its fair share of noodle houses too.
Thai
Thai food is great for families with young kids because there are plenty of sweet, creamy and mild dishes for those who can't tolerate spice. But it's also quite easy to slowly introduce more punchy dishes as most restaurants will modify the spice level. The number of Thai restaurants and takeaway shops reflect the strong but growing number of Thai-born and Thai-identifying people living in Australia.
Thai staples
Pad Thai – This stir-fried noodle dish is a crowd favourite, served with your choice of beef, chicken, prawns or tofu with bean sprouts, carrots and crushed peanuts.
Panag Curry – Milder than most other Thai curries, Panang is great for kids who want to widen their culinary horizons. It usually comes with prawns and rice on the side.
Satay – If you walk down the main street of any town in Thailand, you'll hear the sizzle of satay skewers. These peanutty sticks of chicken are a Thai street food staple.
Tom Yum Goong – This spicy soup gets its flavour from fragrant lemongrass, chilli, lime leaves and fish sauce. Served with prawns and mushrooms, it's a quintessential Thai dish.
Where to find the best Thai restaurants in Australia
Not far from Chinatown in Sydney, Thai Town is a small neighbourhood with back-to-back Thai restaurants and grocery stores. This is where you'll find the biggest variety of Thai dining options in the Sydney area. Melbourne CBD and nearby Southbank have loads of Thai eateries, from fine-dining to casual takeaway. Adelaide CBD has loads of Thai outfits and a handful in Adelaide North. Perth's best Thai restaurants can be found in Victoria Park and Mount Hawthorn.
Italian
Takeaway pizza is a weekly tradition for a lot of families, but our fast-food version is, I dare say, an insult to Italy's traditional dish. Italians often follow the 'less-is-more' ideology when it comes to cooking, but that definitely doesn't mean they skimp on flavour.
Italian staples
Pizza – Traditional Italian pizza comes in two forms; Neapolitan-style pizza has a thick, flakey crust, and the Romana-style has a thin crust and is usually larger in diameter. Both have minimal extra toppings because the dough, sauce and cheese taste so good on their own.
Lasagna – A household favourite, lasagna consists of layers upon layers of pasta sheets and mince with alternating tomato and white, cheesy sauce.
Risotto – In this velvety, semi-soup dish, short-grain rice soaks up loads of flavour from stock, herbs and pancetta.
Gelato – Italian gelato is denser, sweeter and more flavoursome than regular ice cream. The Italians use only fresh, super-ripe fruits to give each flavour its vibrant colour.
Where to find the best Italian food in Australia
North Adelaide and East End are where you'll find authentic pizza and pasta in South Australia. Haberfield in Sydney has loads of Italian restaurants, stores and markets within walking distance of each other. Melbourne has its own Little Italy, consisting of Lygon Street and Carlton.
Greek
Greek families make up 1.8 per cent of Australia's population so it's no surprise our capital cities boast some of the best Greek food outside the homeland. One of the world's oldest civilisations, the Greeks began bringing their centuries-old culinary traditions to our shores in the 1830s and have been modernising and adapting them ever since.
Greek staples
Feta – This crumbly, salty cheese is the perfect salad topper. It's kept in brine and often features in pies and pastries.
Baklava – The debate over baklava's true origin is still rife today, but the Greek version is undeniably delicious. Classic baklava is a flakey pastry with a layer of ground nuts and a drizzle of honey on top.
Dolmades – Each region of Greece has its own version of Dolamdes but the most common form is a vine leaf parcel, stuffed with rice and herbs, then grilled in the oven or served cold.
Moussaka – Similar to shepherd's pie, Moussaka is a layered dinner item with mince on the bottom and mashed potato or eggplant on top. Baked in the oven in a deep dish, it's often left in the fridge for 24 hours to let the flavours develop.
Kofta – Variations of kofta are found all over the world but the Greek-style kofta usually consists of ground lamb, spices and fresh herbs.
Where to find the best Greek food in Australia
Marrickville is Sydney's go-to spot for Greek food. Generations-old Greek businesses serve up delicious, authentic bread, deli items and desserts. Oakleigh is Melbourne's mini Greece. Hobart has a few great Greek spots in the CBD, and Adelaide's suburb of Glenelg is a hidden gem for authentic Greek cuisine.
French
Mouse, meringues and macarons – French cuisine definitely hits the sweet spot. You'll struggle to find a bakery in Australia that doesn't serve some kind of croissant. But the French were kind enough to bring over a bunch of delicious savoury dishes too.
French staples
Escargot – Everyone giggles at the thought of eating snails, but this French delicacy isn't actually as bad as you think. Especially when it comes in a creamy, herb butter.
Quiche Lorraine – Chances are, your grandma has a great recipe for Quiche Lorraine. It's a popular French dish that has spread across the world, made from cream, eggs, bacon and, sometimes, topped with cheese.
Fondue – Cheese or chocolate, take your pic. This involves dipping all kinds of sweet and savoury items in the gooey mixture with a skewer. This is one of the few times we encourage you to play with your food.
Souffle – Dessert is a big deal in France. Croissants, macarons and creme brulee are crowd favourites, but it's the decadent chocolate souffle that deserves a special mention. You'll find it in loads of French and international restaurants around the world.
Where to find the best French food in Australia
Killarney Heights is a suburb on the Northern Beaches of Sydney with a thriving French community. Each year, the French-speaking Association of the North Shore hosts a huge outdoor market, showcasing the best of French cuisine, culture and crafts. Melbourne's French community predominantly live throughout Hampton Park and South Yarra. You'll find plenty of bakeries and pastry shops in Queensland's sunny suburb of Southport and Brisbane CBD. Sandy Bay near Hobart is another hot spot for French cuisine.
Korean
Korean is one of the most underrated cuisines in the country. Plenty of people get their introduction through Korean BBQ, but it's worth diving right into the culinary droves to discover all kinds of sweet, spicy and crunchy dishes.
Korean staples
Kimchi – The perfect mix of spicy and sour, Kimchi is made from fermented vegetables. Similar to sauerkraut, its main ingredient is cabbage. No Korean meal is complete without it.
Bibimbap – The original 'wellness bowl' that has taken over Instagram, Bibimbap is a colourful mix of vegetables, served over rice with a cracked egg on top.
Galbi – Marinated short ribs, slathered with salty, sweet sauce and barbecued to perfection.
Haejangguk (Hangover stew) – This piping-hot soupy stew is famous for curing hangovers in Korea. Usually flavoured with chunks of pork and chilli paste.
Where to find the best Korean food in Australia
Sydney's outer suburbs of Eastwood and Chatswood are both meccas for Korean cuisine. Plenty of formal restaurants, takeaway spots and food court-style eateries showcase the best authentic Korean cuisine in the country. Dozens of great Korean restaurants are scattered around Melbourne CBD, as well as a handful in Adelaide and Hobart. Perth's eastern outskirts have plenty of traditional and street-style eateries including Korean BBQ and fast food.
READ MORE
Celebrate food at the world's wackiest food festivals
Aussie eats for foodie families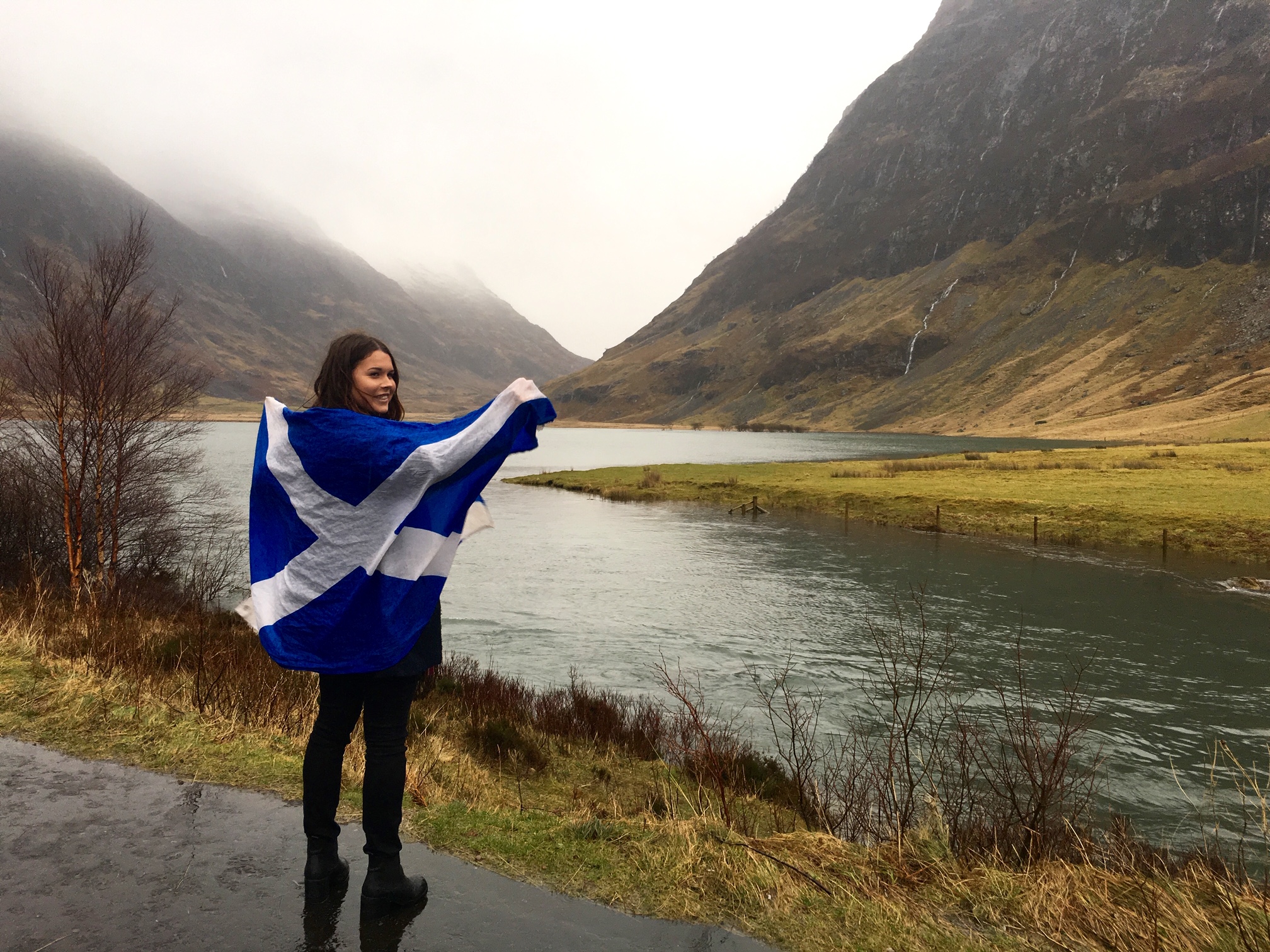 I was blessed with parents who really saw the value in travel. After our first family trip abroad to Thailand, I became obsessed. I was hungry for anything new and different. I yearned to be in the middle of a city on the other side of the world with a suitcase in one hand and google maps in the other, stumbling around trying to figure out where I was going; literally and spiritually.
* Affiliate Disclosure: This post may contain affiliate links, which means we may receive a commission if you make a purchase through the links provided, at no additional cost to you. Thanks for supporting the work we put into FamilyTravel.com.au!