I've taken many a road trip in my time. Some of my favorite holidays as a kid meant piling into the car with my family of six and hitting the highway. From white-knuckled drives through snowy Switzerland to long journeys up Australia's east coast, I've found that half the fun of a holiday is the journey that takes you there. Although, antsy toddlers and energetic kids may disagree.
Road tripping with kids is not everyone's cup of tea, but if there is one place I would recommend you start, it's the NSW South Coast. I put it off for years. Hailing from the Central Coast, an hour north of Sydney, the idea of travelling through the city on a weekend was a huge deterrent. But boy am I kicking myself now. I spent half the weekend with my jaw open. Grassy meadows, dotted with cows, stretch right up to the cliff's edge, dropping down to world-class surf beaches below. I'm sure by the end of it, my mum was sick of hearing "Oh my god, it's SO green."
On your South Coast road trip, expect plenty of spontaneous stops for sweet treats and photo opportunities. Bellies and camera rolls will be brimming by the time you head back home. Here's an idea of what you can realistically fit in one a 2-day road trip.
DAY ONE
From Sydney, once you negotiate the mess of criss-crossing highways, the Princes Highway opens up as your ticket out of the madness. If you stay on it long enough, you'll end up in Adelaide nearly 2,000 kilometres later. But with only a weekend to play with, Berry is about as far South as you need to go.
Just past Sydney Airport, we made a stop in Kyeemagh to watch the planes take off. Half a dozen fishermen were standing out on the rock wall waiting for a bite, some 200-metres from the runway. To our surprise, the beach was pristine. Just back from the water, Cook Park was hosting the Bayside Arts Festival (6 April – 5 May). After a quick look at some quirky sculptures, we hit the road again.
Joining the Princes Highway, we followed the signs to Wollongong. Though, it didn't take us long to mute the GPS and make a detour. Just past Loftus, we took the scenic route through Royal National Park. This tacks on a solid 20 minutes but the winding road through thick bushland is quite pleasant, permitting you're not prone to car sickness.
Continuing along Lady Wakehurst Drive, we caught a glimpse of the ocean through the thick canopy of trees but it wasn't until we reached Stanwell Tops that the South Coast really came into view. Craggy sea cliffs jut out for miles with small pockets of suburbia nestled around each bay. From there, we could see out next road trip highlight – the Sea Cliff Bridge.
Tracking along the coastline, Lawrence Hargrave Drive is home to one of the South Coast's most popular attractions. And you don't even have to get out of the car to see it. Just past the town of Coalcliff, the ground disappears from under you and the road appears to float over the ocean. It reminds me of Mario Kart's Rainbow Road, minus the spinning turtles and man-eating piranha plants.
Continuing on past Wollongong, a popular stop for road trippers is the Nan Tien Temple in Berkeley. It's the largest Buddhist temple in the Southern Hemisphere. The monks often host markets, festivals and free meditation workshops for kids. We were keen to get to Kiama around lunchtime so we chose to admire it from the highway.
Arriving in Kiama, our first stop was at the famous Kiama Blowhole. Unfortunately, it wasn't particularly active. We saw a little spurt, but that was it. Wandering back into town, our spirits were lifted after stumbling upon a bakery called Flour Water Salt. The cabinet was full of flakey croissants, crispy gingerbread men and glazed raisin spirals. Supressing my sweet tooth, I opted for a lentil and sweet potato pie. A great decision, it turns out. It was quite possibly the best pie I've ever had.
Lentil and Sweet Potato Pie from Flour Water Salt in Kiama. Photo: Bethany Plint
Flour Water Salt in Kiama. Photo: Bethany Plint
If you opt for an easy takeaway lunch like we did, take it down to the harbour for an impromptu picnic. The playground is great for kids to stretch their legs after a morning in the car.
Now late afternoon, we made our way to our accommodation; a converted shed on an acreage in Yallah. You could class it as a farmstay as we had a chance to meet the owners' horses. One of them was 22! With the afternoon sun filtering through the trees and the sky turning pink, we made a trip to the shops to grab some happy hour and dinner supplies. If you prefer to eat out for dinner, the towns of Kiama, Wollongong and Shellharbour are brimming with restaurant options. You'll find casual to fine-dining outfits serving a range of international cuisine. An easy option would be heading to the surf club, RSL or country clubs in each major town.
The upper South Coast region has plenty of holiday park and hotel accommodation, but I would recommend staying on a property in the hinterland. Airbnb and Stayz offer hundreds of family-friendly properties. In summer, opt for somewhere that has a pool. In winter, a fireplace or fire pit is essential.
DAY TWO
Waking to the sound of trotting horses the following morning, we sipped coffee as our four-legged neighbours tucked into their hay and grain. Fuelled by farm fresh eggs and smashed avo, we packed the car and set off for another full day of South Coast sightseeing.
Since I can remember, my mum and I have had an affinity for outdoor markets. Seeing the community come together on a Sunday morning to swap their hand-made and home-grown goodies just makes my heart sing. Then again, that could be the freshly-baked brownie talking. The Sunday markets in Berry did not disappoint. Perusing the milieu of baked goods (including dog cupcakes), antiques, handicrafts and food stalls, we snagged a big chunk of caramel slice for the road.
We could have spent all day in Berry. The charming, historic town is only 10 minutes from the coast but has that authentic country town vibe. Kids will be happy to know there are more than a handful of chocolate and lolly shops on the main strip. But Berry's most popular sweet spot is the famous Doughnut Van at the west end of Queen Street. Our freshly-baked cinnamon doughnuts were well worth the wait. The Berry Doughnut Van also does great coffee, hot dogs, and the best caramel milkshake my mum has had in years.
Sufficiently caffeinated, we joined Kangaroo Valley Road and began weaving our way up Berry Mountain. A few hairpin turns and close calls with rogue cyclists later, we reached the top of the hill. A brief clearing in the trees gave us our first sight of world-famous Kangaroo Valley. More green. A lot more. Sprawling meadows of it. The only contrasting colour was the blue haze of the Great Dividing Range in the distance.
I will admit, there isn't a whole to do in the town of Kangaroo Valley for kids. However, it did have a great fudge shop and a bakery that claims to have invented the 'cheeseburger pie', with a pickle and all. I wasn't game enough to try it but don't let that stop you.
On your way out of town, you'll come across Kangaroo Valley's most well-known historic landmark. Hampden Bridge looks a little like the drawbridge of a LEGO fort. Built in the late 1800's, it was the only way in and out of the town. And still is. The one-way bridge works on a 'fair go' system, and with the number of tourists that pass through, traffic tends to bank up a bit.
While it's a few hundred wineries shy of the Hunter Valley, the South Coast is home to a handful of boutique vineyards. Kangaroo Valley's only remaining cellar door is Yarrawa Estate in the Upper Kangaroo River area. The cellar door opens for tastings from 10:30am on Saturdays and 12:30pm on Sundays. At this point, it was barely midday. Too early? Perhaps. Did that stop us? Absolutely not. At risk of looking too keen, we took our time on the windy dirt road to the vineyard.
Two very friendly white labradors greeted us in the car park before Mark, the owner, stuck his head out to welcome us in. We sampled delicious whites, a crisp rose and a sweet moscato named after his granddaughter. Most parents see wine tasting as an adults-only activity but Yarrawa Estate has huge grassy spaces for kids to run around. Mark even brought out a big bucket of grapes from the last harvest for us to tuck into.
A bottle under each arm, we gave the dogs one last pat and hit the road again. Taking Moss Vale Road, we made our way towards Fitzroy Falls. The tiny town is a speck on the map but sees a huge number of visitors. If the name wasn't a dead giveaway, the town is known for its spectacular waterfall. From the visitor centre, the first viewing spot is just 3-minutes walk away.
We tied up out laces and hit the West Rim track. The trail follows the escarpment around the western side of the falls, past several lookouts and smaller waterfalls. The maps say it takes 1.5 hours but we clocked in at just under an hour.
For super keen hikers, the East Rim track is a three-hour return journey along the eastern escarpment.
If you've worked up an appetite by the time you get back to the top, the cafe at the visitor centre has plenty of options. Dine in or grab a wrap, salad, sandwich or pie for the road.
Keen to rest our legs after a good walk, we began our drive home through the Southern Highlands. Cricket fans will want to make a stop in Bowral to check out the statue of Don Bradman statue and cricket ground. We quickly linked up with the Hume Highway and headed north towards the Central Coast.
Two days doesn't seem like long, but sometimes it's just what you need to relax and reset. Whether you're a family of road trip skeptics or specialists, you need to add the South Coast to your holiday bucket list.
READ MORE
Glamping and camping on the South Coast
Filling hungry tummies on the South Coast
South Coast animal adventures you need to try
The South Coast hikes your kids will love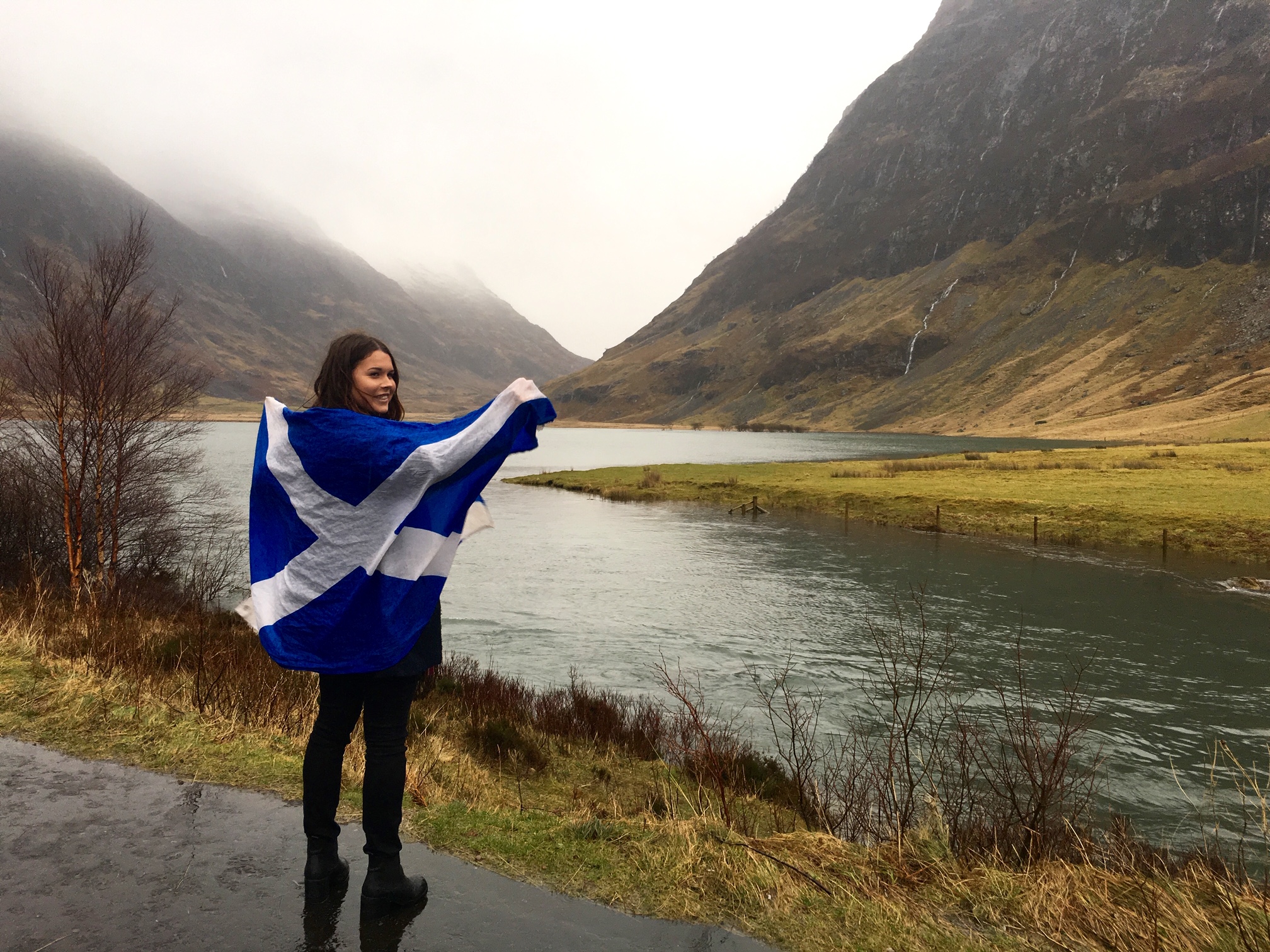 I was blessed with parents who really saw the value in travel. After our first family trip abroad to Thailand, I became obsessed. I was hungry for anything new and different. I yearned to be in the middle of a city on the other side of the world with a suitcase in one hand and google maps in the other, stumbling around trying to figure out where I was going; literally and spiritually.
* Affiliate Disclosure: This post may contain affiliate links, which means we may receive a commission if you make a purchase through the links provided, at no additional cost to you. Thanks for supporting the work we put into FamilyTravel.com.au!