[vc_row][vc_column][vc_column_text]
On the South Coast, excellent food is a daily ritual.
Fishermen pluck delicious seafood from more than 300kms of coastline. Baristas grind aromatic coffee in trendy seaside cafes. Antique lolly shops satisfy sugar cravings. Cows graze on lush pastures, producing the creamiest of cheese. And grape growers bottle elegant wines from the region's renowned vineyards.
From Wollongong to the Victorian border, the South Coast region has a bounty of delicious food for families to discover. No matter where you stop along the coast, a tasty bite is never hard to find.
Check out this delicious afternoon spread from Cupitt's in Ulladulla. Photo: Destination NSW
Oysters
The South Coast is often referred to as the Oyster Coast because it produces a year-round bounty of the rich, ocean delicacy. The region is home to three species of oyster: the Angasi, the Pacific and the Sydney Rock Oyster. Each has its own taste, texture and palate dependant on the season.
Visit Jim Wild's Oyster services at Greenwell point and have your slippery snack shucked by the champion oyster opener. Or head to Wheeler's Oyster Farm on the Sapphire Coast and dine alfresco with a dedicated menu for kids.
Oyster shucking with Jim Wild at Greenwell Point, Shoalhaven. Photo: Destination NSW
In Shellharbour, Addy's serves oysters six ways and has an epic seafood platter for the whole family to tuck into.
Sicilia, overlooking Kiama's Surf Beach, is all about locally-sourced, homegrown produce. Their open-style kitchen allows families to watch your oysters being shucked.
Harbourfront Seafood Restaurant is another great place to sample the South Coast's oysters. The seafood platter is a great option to share with kids who aren't yet sold on seafood.
Fresh Sydney Rock Oysters on the menu at Tathra Hotel. Photo: Destination NSW
If you're around Batemans Bay, the Oyster Shed on Wray Street is a popular, no-fuss storefront. They sell opened and shucked oysters to slurp down on the spot as well as unopened oysters to enjoy later.
Tathra Oysters in the Merimbula region sells oysters grown in the pristine waters of Nelsons Lake in Mimosa Rocks National Park. These fresh tasty oysters are available December through to June.
Oysters plucked straight from the water. Now that's fresh! Photo: Destination NSW
Seafood
If you prefer your seafood a little less slippery, you'll have no trouble getting your fill. On the South Coast, you can find all kinds of grilled, smoked, boiled and braised fish.
One of the most renowned restaurants in the Shoalhaven area is Rick Stein's seaside restaurant at Bannisters in Mollymook. The food is world class which justifies the price tag. Downstairs, the atmosphere is more relaxed and the food is just as good. The Pool Bar has a range of Mediterranean-inspired snacks. Our tip – the garlic prawn pizza is the way to go for seafood lovers.
A busy day at Bannisters on Mollymook Beach. Photo: Destination NSW
Eden Smokehouse, on the Sapphire Coast, is famous for its artisan smoked seafood. The locals rate the Atlantic salmon, garlic mussels and rainbow trout highly.
Families will feel right at home at Sea Salt Restaurant and Cafe in the Milton Ulladulla Ex Servo's Club. The casual dining space is great for kicking back with the kids and enjoying a plate of fish & chips. Be sure to check out the kids menu and daily specials board.
Saltwater Seafood in Kiama is another popular spot. They also serve schnitzels, burgers and brekky. The 'Saltwater Sea Chest' is a huge tasting plate that will fill the hungriest of tummies.
Epic seafood platter at Saltwater Cafe in Kiama. Photo: Saltwater Kiama
For a quick takeaway lunch, head to 3 Fish Cafe at the front of Bridge Plaza Shopping Centre in Batemans Bay. Take your fish & chips down to the river and tuck into lunch with a view.
Wine
Mountain Ridge is a family-friendly winery 8km east of Berry. Kids can sample their own selection of juices while parents hit the harder stuff.
Crooked River Wines in Gerringong grow their grapes from the rich volcanic soil. They handpick, beat and bottle them on site, producing full-bodied signature wines enjoyed all over the country.
Sunset over Crooked River Wines, Gerringong. Photo: Destination NSW
Cupitt's Winery in Ulladulla is the most well-known cellar door on the South Coast. The vineyard has become an unmissable stop on the foodie trail. It has now added a micro-brewery, fromagerie and restaurant. Families can enjoy a picnic on the grass and taste the signature wines, unique to the South Coast region.
Coolangatta Estate is the region's only Five Red star winery. Kids can play around on the giant chess board while parents sample wine, cheese and deli treats at the cellar door.
Grapes on the vine at Coolangatta Estate, Shoalhaven Heads. Photo: Destination NSW
Cheese
A block of Bega cheese has found its way into every Aussie's fridge at some point or another. If you're around Merimbula, you can head straight to the source. At Bega Cheese Heritage Centre in Bega Valley, you can learn all about the history of the industry, taste the produce and stock up on all your favourite cheese such as Tasty, Bitey, Heritage and every kids' favourite, stringers.
The Bodalla Dairy Cheese Factory makes cheese the traditional way, offering a range of flavoursome products. ABC Cheese Factory is another dairy house in the Eurbodalla area, selling award-winning creams, yoghurts and cheeses. They also have a range of honey, jams, preserves and snacks.
The ABC Cheese Factory and Tilba Cheese Shoppe. Photo: Destination NSW
In the Shoalhaven hinterland, Unicorn Cheese is a family-run operation. Their Triple Cream Brie and creamy Camembert are delicious.
Head to Kangaroo Valley for a hands-on cheese making workshop. Valley Cheesemakers offer fun cheese making classes in the park with lunch included and afternoon tea included. They've recently started making wedding cakes…made entirely out of cheese.
Cupitt's Winery gets another mention here. In 2015, Cupitt Fromagerie was established on the vineyard and produces a variety of boutique cheeses. Wine & cheese all in the one place; what more could you want?
Enjoy a cheese & wine picnic on the grounds of Cupitt's Winery, Ulladulla. Photo: Destination NSW
Sweet Treats
Your sweet tooth will tingle as soon as you step inside the Berry Chocolatier. Browse the selection of handmade chocolates and decadent slices, and treat yourself to the most OTT coffee you'll ever drink. Their signature MochaLatte comes with a shot of liquid Belgian chocolate.
These sweet treats make great presents (and snacks). Photo: The Berry Chocolatier
Just down the road, the Treat Factory is a treasure trove of Belgian chocolates, confectioneries and jams. Peek through the glass and watch chocolatiers filling moulds with sweet, gooey goodness.
The chocolate-fest continues at The Sweet Life in Bermagui. Grab a box of hand-crafted chocolates to take home or gobble them up straight from the cabinet. The Original Fix in Merimbula is also a great stop on the chocolate trail, offering handmade European chocolates and ice cream.
Ice-cream fans can give themselves a brain freeze at Il locale in Berry. The artisan gelateria uses milk from The Pines dairy in Kiama. The fruit and nuts used in their products are also sourced locally so you get a true taste of the South Coast.
Enjoy a scoop or two at Il Locale. Photo: Berry Chamber of Commerce & Tourism Inc.
Kids who are crazy about candy will love the old fashioned lolly shop in Kangaroo Valley. The town's Fudge House and Ice Creamery is wall-to-wall fudge, brittle, candy, chocolate and ice cream. If that doesn't put you in a sugar coma, head over to Homelea Cottage Lollies and Gifts for more delicious desserts.
Baked Goodies
Batehaven Bakehouse is a much-loved South Coast establishment. They have everything from sharp shortbreads to soft sponge cakes, tasty tarts to sumptuous scrolls. Kids will love the crazy monster cookies, unicorn cakes and Milo muffins.
Flour Water Salt no-fuss bakery, offering organic sourdough, cakes, pastries and biscuits. You can find them in Milton, Bowral and Kiama.
Decision making has never been so hard… Photo: Flour Water Salt
It's not the most glamourous culinary offering in the region but the humble meat pie is an Aussie staple. And it turns out, the South Coast does a bang up job of 'em. Hayden's Pies in Ulladulla is a favourite in the Shoalhaven area.
In Milton, The Heritage Bakery is the pride of the town, selling delicious pies from its historic storefront.
Berry Sourdough Cafe & Milkwood Bakery sends delicious aromas wafting down the street every day. They specialise in sweet pastries, savoury pies and, you guessed it, sourdough. They also do great coffee and instagram-worthy breakfasts.
You can almost taste and love and care put into these baked goodies. Photo: Visit NSW
If you're in the Wollongong area, Corrimal Bakehouse is a big crowd pleaser, baking flakey, hearty pies daily.
Markets
Foodies in the Merimbula and Sapphire Coast region should head to Bermagui for the weekly Thursday market. At the Fishermen's Wharf Growers Market, you can snap up a whole range of artisan breads, spices, sauces and sweet treats to take home or eat on the spot.
Watching the local fishermen packing their catch at the Bermagui Fishermens Market. Photo: Destination NSW
In Shellharbour, The Farm's Market is the go-to place for food, fashion & family-friendly entertainment. Held at 'The Farm' in Killalea State Park every Sunday from 10am, you can meet the growers, makers, bakers and brewers.
In Wollongong, the Foragers Market takes over Bulli Showground every Sunday. There's also a Friday Forage at Wollongong Mall with an awesome selection fresh produce, vegan and cruelty free products.
On the first and third Sunday of every month, Corrigan's Beach reserve welcomes hordes of hungry shoppers to its market fair. The Batemans Bay Sunday Market has up to 60 stalls, selling clothes, food, plants, collectibles and crafts. Kick back and listen to live, local musicians and breathe in that sweet sea breeze.
Specialty items at Batemans Bay Sunday Market. Photo: Visit NSW
Every Wednesday afternoon, a bell rings at Kiama's Surf Beach. Relax, it's not a shark alarm. It marks the beginning of trading at the Kiama Farmers Market. The oceanfront location offers a stunning backdrop for your grocery haul. You'll find fresh produce, local meat & seafood, gelato, cakes & baked goodies. Plus, a great range of street food to wander along with or sit down and enjoy by the water.
Out and about at the Kiama Farmers Market. Photo: Visit NSW
The local community of Berry comes together every Thursday afternoon at the town's show ground. There's live music, kids games and only the best locally-sourced produce. The less frequent Berry Produce Market is on the 2nd Saturday and the 4th Sunday of the month. The various stalls offer fruit & veg, specialty items, sweet treats, handicrafts and homewares.
Hungry yet? Ready to follow the South Coast foodie trail? Here are a few more stories to help you plan your trip.
[/vc_column_text][/vc_column][/vc_row]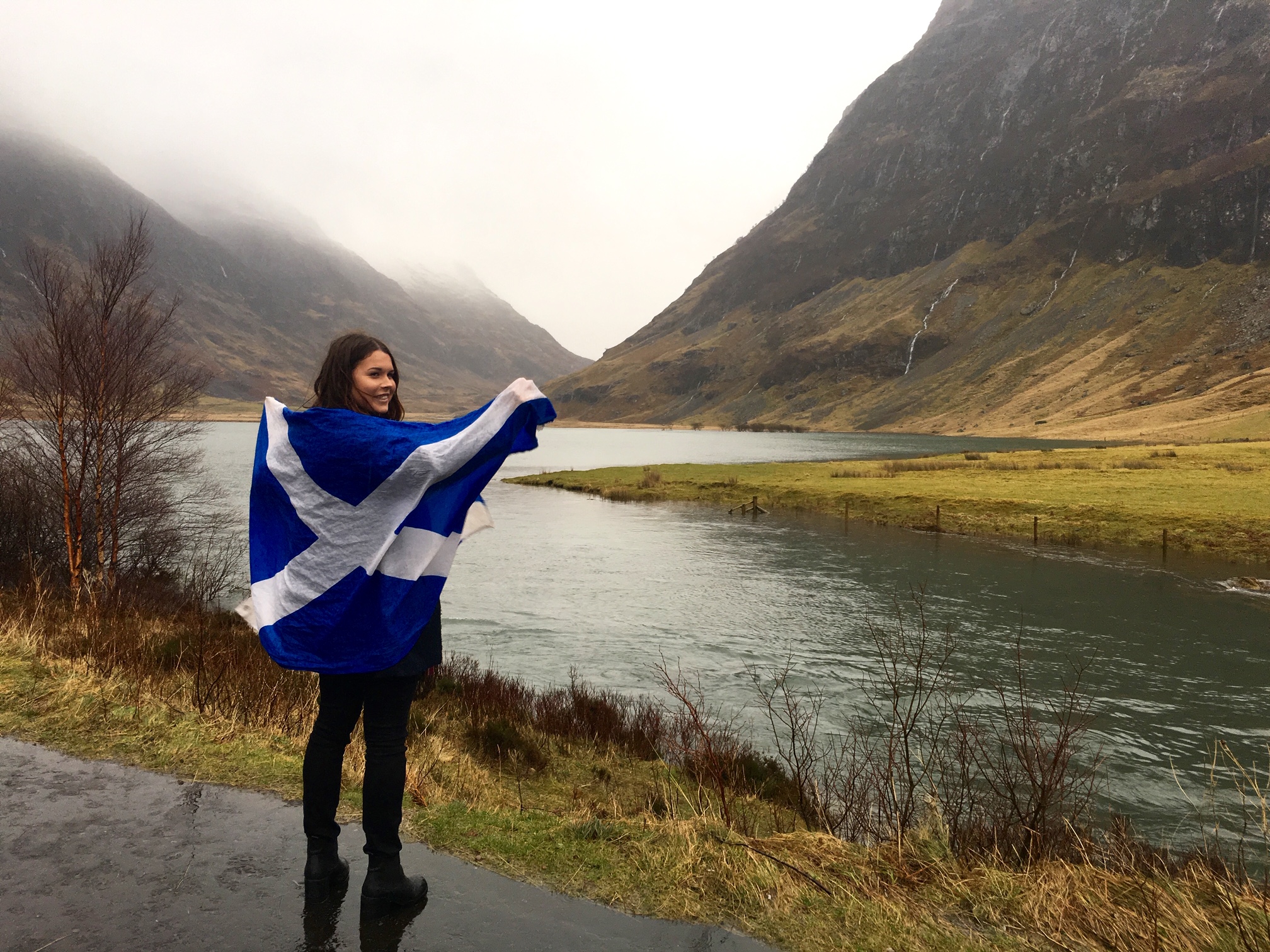 I was blessed with parents who really saw the value in travel. After our first family trip abroad to Thailand, I became obsessed. I was hungry for anything new and different. I yearned to be in the middle of a city on the other side of the world with a suitcase in one hand and google maps in the other, stumbling around trying to figure out where I was going; literally and spiritually.
* Affiliate Disclosure: This post may contain affiliate links, which means we may receive a commission if you make a purchase through the links provided, at no additional cost to you. Thanks for supporting the work we put into FamilyTravel.com.au!