Fiji translates to paradise in any language, for every age group. Swaying palm trees, glistening clear water and a breeze that casts a spell of utter relaxation over you. It really is as pretty as the postcards.
That's why around 360,000 Australians visit every year. But there's a common misconception that Fiji is just one island. In fact, Fiji is made up of 333 islands, dotted throughout the South Pacific. Most of the family-friendly resorts can be found on the following six.
Viti Levu
The largest of Fiji's islands, Viti Levu is where most families will begin their holiday. The main airport is located in Nadi on the western side of the island. Fiji's secondary international airport lies on the opposite side of the island, 23 km from the capital, Suva. All visitors must pass through one of these ports in order to reach the other islands, but those who transit straight through are missing out.
What to do
Viti Levu is home to buzzing cities and traditional rural villages. Great nightlife can be found in Suva, drawing more of a backpacking crowd. Head north to Nananu-i-Ra and you'll discover an unspoilt hub for marine life in the Bligh Passage. Viti Levu's south coast has the most on offer for families. Here, a stretch of coastline known as the Coral Coast reveals an underwater paradise for snorkelers and divers. Nearby, Sigatoka Sand Dunes National Park provides an arid contrast to the regions tropical white sand beaches. A variety of action sports, cultural tours and leisure activities can be undertaken in the surrounding areas.
Where to stay
Most of the island's resorts line the southern coast of Viti Levu. Families will find everything from 5-star luxury hotels to traditional homestays in small beachside villages. The most popular hotels for families in this area are Outrigger, Warwick, Naviti, Sofitel, Hilton, Radisson Blue, Sheraton and the Westin. There is no shortage of accommodation but considering Fiji's popularity, it pays to book well in advance, particularly during school holidays.
Family Travel currently has an exclusive offer at Naviti Resort Fiji, including 5 nights' accommodation, meals, airport transfers and activities. Kids stay, play and east free. Find out more here.
You can also save 40% on a luxury 5-night stay at the Warwick Fiji. Kids are completely free with adults paying just $900 per person. Read more about the offer here.
Hint: Resorts in Fiji often have 'kids stay free' offers to remain competitive in the oversaturated market. Be sure to consult a travel agent or do some of your own research to make sure you're getting the best deal.
How to get there
All international flights will arrive in either Nadi or Suva on the island of Viti Levu. From either airport, the resort area of the Coral Coast can be reached by car in 45 minutes to two hours. Some resort packages include return airport transfers. These can be arranged directly with your hotel. Otherwise, taxis can be hired from outside the airport terminals. From Nadi airport, a one way trip to Sigatoka (west end of the Coral Coast) will cost $80 Fijian (~AU$53).
Denarau
Denarau is a small island off the west coast of Viti Levu, although it feels as if it's part of the mainland. The island is connected by a small bridge and is less than 10 km from Fiji's major airport in Nadi. Denarau is home to the largest integrated resort is the South Pacific. This means the entire island is dedicated to hosting visitors in a mix of luxury resorts, villas and hotel suites. Families will find restaurants, activities and attractions all within walking distance of their accommodation. Denarau Marina is also the main port for cruises and boat trips.
What to do
It's close to the mainland so families can enjoy the same attractions available on Viti Levu. However, Denarau has a range of activities on offer including paddleboarding, kite surfing, jet boat rides and fishing expeditions. You can also take a day trip to the surrounding islands via ferry from Port Denarau. Savala and Bounty Island are popular day trip destinations.
Where to stay
The entire island of Denarau is essentially a huge resort complex. Well-known brands such as Sheraton, Sofitel, Wyndham and Hilton have properties here. For families, we recommend the Sofitel Fiji Resort & Spa. This beachside resort has a large swimming pool with multiple depths, as well as a dedicated children's pool with water slides. Family rooms are spacious and well-equipped, located close to the Kids' Club and playground.
How to get there
Denarau is a short drive from Nadi International Airport. Transfers can often be organised through your hotel. Otherwise, a taxi to the island will cost around $25 Fijian (~AU$17). If you're arriving by boat on a cruise ship, you will enter the island from the main port, Port Denarau. From here, you can catch a ferry to many Fiji's surrounding islands.
Yasawa
The Yasawa Islands form the western border of Fiji. Made up of 30 volcanic islands split into three main groups, the Yasawa region offers a dramatically different experience than that on the mainland. Until the 1950s, tourists were forbidden to set foot on the islands. After the government introduced an ecotourism initiative, a range of accommodation options opened up for travellers.
What to do
The Yasawas are much less touristy than Fiji's larger islands. Untouched by the hand of over-tourism, Fiji's authentic rural villages remain intact. Families can enjoy guided walks around the islands, visiting local markets, schools and villages. The Yasawas are a place to get close to nature so hiking, snorkelling and picnicking in the wilderness are fabulous ways to fill your days.
Where to stay
You won't find hardly as many chain hotels on the Yasawas. Instead, visitors enjoy a more authentic island experience, staying in locally-run lodges and villas. Mantaray Island Resort and Blue Lagoon Beach Resort are both great options for families. Each has villas designed specifically for families with loads of onsite activities including coconut husking, kayaking, beach volleyball, snorkelling and guided village tours. Yasawa Island Resort & Spa is also worth considering, with access to ten private beaches and spectacular snorkelling opportunities.
How to get there
The Yasawa Islands can be reached by seaplane from Nadi in around 30-minutes. Ferries and privately chartered boats will also connect you to the small island group, departing from Port Denarau.
Mamanuca
Another string of islands off the west coast of Nadi, the Mamanucas lie just south of the Yasawa Islands. This island group consists of 20 islands, however, seven of these are covered by water at high tide. Movie buffs will recognise the Mamanuca's turquoise waters and swaying coconut palms from the popular Tom Hanks film, Castaway.
Where to stay
The Mamanucas are closer to Nadi than the Yasawas and receive far more visitors as a result. The islands offer a range of accommodation options from five-star retreats to affordable backpacker lodges.
Plantation Island Resort is the one most well-known properties, set on 23 acres of tropical gardens on the shores of a sheltered lagoon. The resort has two Kids' Clubs; one for 4-12-year-olds and one for teens. They'll have plenty to keep them entertained with kayaking, putt-putt golf, table tennis, cooking lessons and basket weaving lessons.
Castaway Island is another family-friendly resort, surrounded by pristine beaches and unspoilt coral reefs. Accommodation comes in the form of traditional style 'bures'. The Family Beach Bure consists of two interconnecting rooms, sleeping up to ten guests. For this reason, Castaway is perfect for large or multi-gen family holidays.
What to do
Relaxing is the main activity on the Mamanucas. Lazing on the beach and floating in the crystal clear water is where you'll find most visitors. The islands also offer magnificent snorkelling opportunities for those who want to explore the underwater world. You can join a snorkelling tour and travel by boat the various reefs offshore, or you can snorkel straight off the beach.
Fans of the movie Castaway can take a guided tour of Modrik Island to see the various filming locations. Another popular day trip includes a stop at Cloud 9; a floating restaurant on its own tiny island. You can swim right up to the sun deck and enjoy a cold drink and woodfired pizza, surrounded by unbeatable reef views.
How to get there
The easiest way to get to the Mamanucas from the major airport in Nadi is by ferry. Two ferry companies operate across eleven different routes, connecting passengers to the various ports in the Mamanuca Islands. The fastest route travels from Denarau to Treasure Island and takes around 45 minutes.
Taveuni
Taveuni is Fiji's third largest island, home to an enormous shield volcano. Lush rainforests, secluded waterfalls and idyllic beaches have given it a second name – the Garden Island. Bouma National Heritage Park encompasses more than a third of the island, where wildlife thrives in their untouched natural habitats. For nature-loving families, Taveuni is the place to go.
What do do
Nature is the main attraction on the island of Taveuni. At Tavoro Falls, families can take a dip in three natural swimming pools in the middle of the jungle. Stretch your legs on the Lavena Coastal Walk where you'll cross suspension bridges and white water rapids. Off the coast, Rainbow Reef boasts some of the brightest, most colourful coral in Fiji. This is the best spot to go scuba diving or snorkelling in the area.
Where to stay
Families have a mixture of well-known hotel brands and locally-run resorts to choose from. Taveuni Island Resort & Spa, Coconut Grove, the Remote Resort and Vacala Bay Resort are top picks for families. As Taveuni is a lot less crowded than Denarau and Vii Levu, these resorts offer luxury facilities at a very reasonable price. Families can enjoy a 5-star experience for as little as $250 per night.
How to get there
Families can reach Taveuni by boat or plane from Viti Levu. The fastest option is by plane. From Nadi, it takes around 90 minutes to reach the airport at Matei. From Suva, it's an extra 30-minutes. Costs can vary dramatically, depending on when you fly but the average airfare is between $190-$600 Fijian (~AU$126-$400). Taking the ferry takes much longer but is significantly cheaper. A one-way trip usually costs around FJ$67 (~AU$45) per adult and FJ$41 (~AU$28) per child. The overnight journey takes between 14-16 hours from Viti Levu.
Vanua Levu
Formerly known as Sandalwood Island, Vanua Levu is Fiji's second largest island. Attracting a more adventurous crowd, the island's expansive Wasali Nature Reserve is the main attraction. Hiking trails weave through the untouched rainforest with Fijian temples and spectacular lookouts scattered throughout. Many of the island's hotels and attractions are located near the main town of Savusavu.
What to do
Vanua Levu is home to a range of cultural and natural attractions. A popular site to visit is Naag Mandir Temple. Housed inside is a sacred, 3-metre-high Cobra Rock which locals believe can cure the sick and infertile. Another supposedly therapeutic experience can be had near the island's volcanic hot springs. The vents of steam that shoot out from the water's edge are scalding hot. Some locals even cook food in them. Nearby, at Savusavu Medical Centre, visitors can relax in the therapeutic spa baths, without the risk of being boiled up like an egg.
Where to stay
The area of Savusavu has plenty of affordable lodges and homestay options for budget-minded travellers, but it's worth splashing out and opting for an all-inclusive resort. Having accommodation, meals and activities all included in the one price makes it easy to stay in budget.
Koro Sun Resort is a 4-star beachside paradise, surrounded by tropical jungles and pristine private beaches. The resort's two- and three-bedroom bures are perfect for families, close to two luxurious pools including one with a waterslide. Daily breakfast comes standard with every stay but families can choose to add a meal plan for either half board (breakfast + 3-course lunch or dinner) or full board (breakfast + afternoon tea + 3-course lunch and dinner).
For a slightly more upscale experience, families can treat themselves to a 5-star stay at the renowned Jean-Michel Cousteau Resort. The resort's award-winning Bula Club has an action-packed schedule to keep kids entertained. Parents can indulge in a beachside spa treatment or enjoy cocktails by the pool at sunset. Jean-Michel Cousteau is an all-inclusive resort so all meals are included in the price of your stay.
How to get there
Flights to Savusavu depart daily from Nadi and every Tuesday or Thursday from Suva on the main island. The journey takes between 45 minutes to an hour each way. From the airport in Labasa, the resort area of Savusavu requires a 1.5-hour drive but the views are spectacular. Another option is to take the ferry from Natovi Port on the east coast of Viti Levu, near Suva airport. The boat journey takes around 4.5 hours and departs once a day.
Looking for more Fiji tips and inspiration?
Family hotels in Fiji rated by a mum who has been there
Fiji for Families: Culture, cruises and crystal-clear water
Fiji or Vanuatu? What's best for your family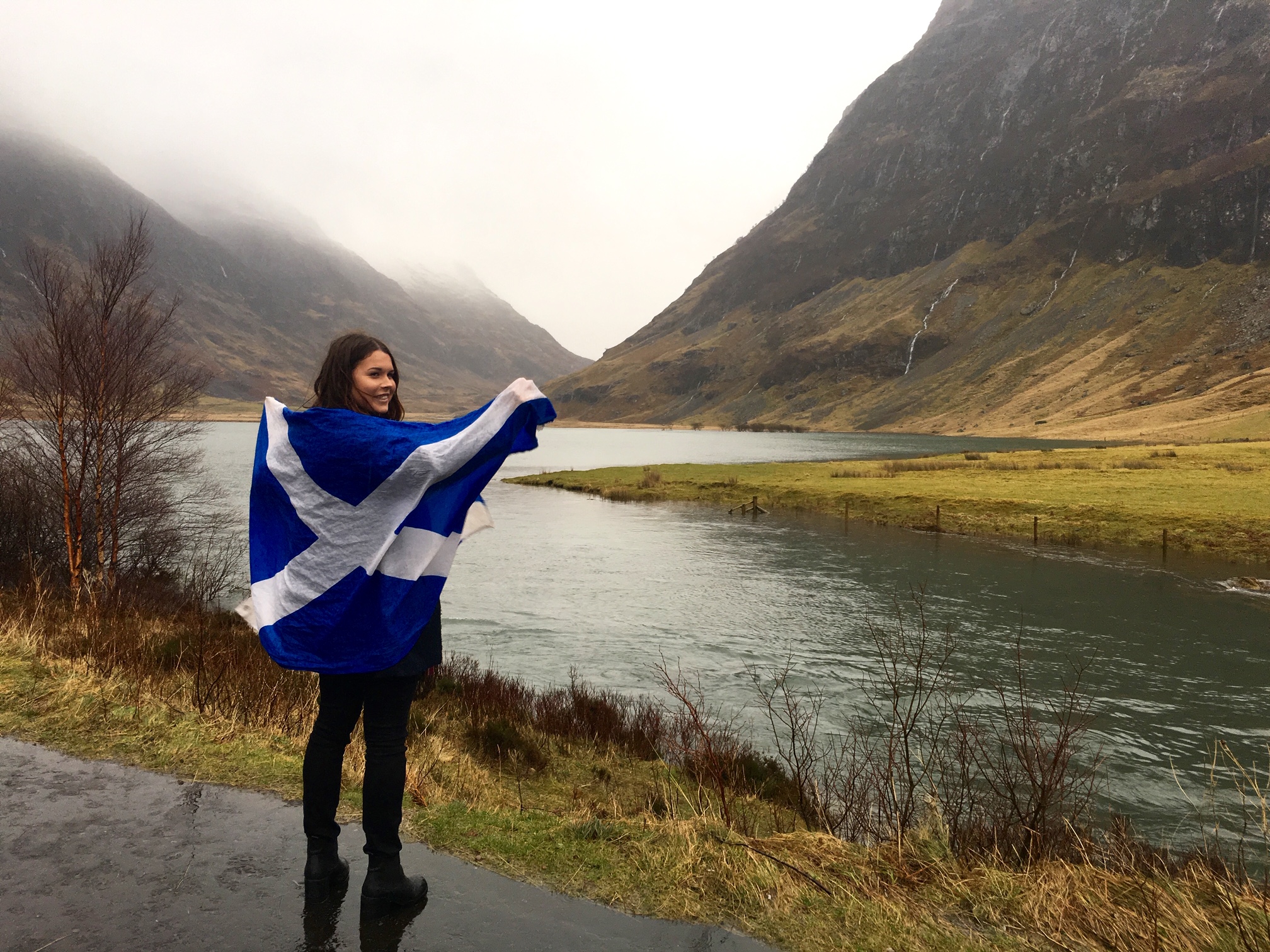 I was blessed with parents who really saw the value in travel. After our first family trip abroad to Thailand, I became obsessed. I was hungry for anything new and different. I yearned to be in the middle of a city on the other side of the world with a suitcase in one hand and google maps in the other, stumbling around trying to figure out where I was going; literally and spiritually.
* Affiliate Disclosure: This post may contain affiliate links, which means we may receive a commission if you make a purchase through the links provided, at no additional cost to you. Thanks for supporting the work we put into FamilyTravel.com.au!