The original Disneyland opened nearly 65 years ago in California's Orange County. If only Walt Disney could see how far his empire has spread since then. Today, Disney operates six fabulous destinations around the world. Lucky for Australians, three of them are less than 10 hours away. The Happiest Place on Earth is closer than you might think.
Disneyland Paris
Formerly known as Euro Disney, the Parisian Disneyland Park is located in the town of Marne-la-Vallee , around 30-kilometres outside Paris.
Disneyland Paris is actually split into two areas – Disneyland Park and Walt Disney Studios Park. Disneyland Park has five themed lands to explore; Main Street USA, Frontier Land, Adventure Land, Fantasy Land and Discovery Land. Walt Disney Studios has four – Front Lot, Toon Studio, Production Courtyard and Backlot.
What are the top rides and attractions?
Big Thunder Mountain – Jump aboard a runaway mine train and hurtle around the haunted Big Thunder Mountain. Hold your breath as you plunge through the darkness, dodging mine explosions and swooping bats. Riders must be at least 1-metre tall.
Twilight Zone Tower of Terror – Feel your stomach drop as you fall 13 floors through the Twilight Zone. Based on the popular 1960's TV show, this ride puts a spooky twist on the old school glamour of the Hollywood Tower Hotel. This one is best for tweens, teens and adults.
Adventure Isle – This walk-through exhibit takes you on a treasure hunt through a network of caves, suspensions bridges and ladder. Pass the spooky Skull Rock, visit the Swiss Family Treehouse and take in the epic view from Spyglass Hill. This one is great for all ages, particularly those who aren't so keen on the thrill rides.
How long do I need?
Disneyland Paris is smaller than its Californian counterpart but is spread across two parks with multiple lands. For this reason, we recommend spending at least two days; one in each park. If you visit in summer or during French school holidays, you're likely to spend a lot of time waiting in line. In quiet periods, you will cover a lot more ground.
How do I get there?
From Australia, flights to Paris take at least 22 hours with a mandatory stopover. Popular airlines for families travelling to Europe are Etihad, Emirates, Singapore Airlines, Qantas and British Airways.
The high-speed train from Charles de Gaulle Airport to Disneyland Paris takes around 45 minutes and costs 17.50 Euros one way.
Most families visiting Disneyland Paris will stay in the city and catch the train to the park. The Regional Express Train (RER) departs from five stations in the CBD before making its way to Marne-la-Vallee. A one-way ticket costs around 8 Euros per adult and 4 Euros per child under 9. The journey takes around 40 minutes.
Can I stay there?
Disneyland Paris has eight resorts and hotels in the area. The six hotels are all within 20 minutes walk. The two Disney Nature Resorts are a 15-minute drive from the park's main entrance. Disneyland Hotel, Newport Bay Club, Sequoia Lodge, Davy Crockett Ranch and Villages Nature Paris all have swimming pools. Each of the Disney hotels and resorts offers a shuttle to the park.
Disneyland Resort California
Walt Disney opened the very first Disneyland Park in 1955. It transformed the town of Anaheim into the 'Happiest Place on Earth'. Since then, Disneyland has transformed into a two-park extravaganza. The latest edition, Disney California Adventure Park, welcomed its first guests in 2001 and is where the stories of Disney, Pixar, Marvel and Beyond come to life.
Disneyland Resort California is in Anaheim, about an hour's drive from Los Angeles.
What are the top rides and attractions?
Space Mountain – People line up for hours to take on this epic ride. Board a rocket and shoot for the stars on a fast-paced, indoor roller coaster. Fly through the pitch black darkness as beams of light and music build up to a gripping finale. It's a true thrill for the senses.
Pixar Pal-A-Round – This isn't your average Ferris wheel. The sliding seats will sling you around the gondola as you travel around the 160-foot wheel. You can opt for a stable gondola for a more relaxing ride, but where's the thrill in that?
Splash Mountain – This has to be one of the most fun log rides in the world. Based on the 1956 Disney film, 'Song of the South', you'll follow Br'er Rabbit to his laughing hole with a cheeky Fox and Bear in hot pursuit. It all ends with a splash, plummeting 5-stories down into the Critter Country Harbour.
How long do I need?
Donovan on our team has been to Disneyland more than 250 times. No joke. But we think you can cover off all the best spots in a few days. You'll need at least two to experience both parks.
How do I get there?
The fastest flight route to Los Angeles is a 15-hour non-stop flight. Flights with a stopover are closer to 17 hours. Direct routes are currently offered by Qantas, Virgin Australian, Delta, United and American Airlines.
Disneyland California is in Anaheim, Orange County. The drive from the airport takes around an hour. A bus from the airport will take closer to two hours.
Most hotels in the Anaheim area will offer a shuttle bus to Disneyland. Alternatively, you can use the Anaheim Resort Transit (ART) which runs 7 days a week from 7am to midnight.
From outside Anaheim, you can take the Metrolink to the Anaheim Regional Transportation Intermodal Center and get a bus to the Park.
Ride-sharing services such as Uber are common in California. This provides the most direct route for families.
Can I stay there?
Disney owns and runs three hotels in the Anaheim Area – Grand Californian Hotel and Spa, Paradise Pier Hotel and Disneyland Hotel. All three are on the Park grounds.
Families will find more than 50 Disney-approved properties in the surrounding suburbs. Well-known brands such as Holiday Inn, Hyatt, Sheraton and Best Western have multiple properties to suit all budgets.
Hong Kong Disneyland
Most people instantly think of the United States when someone mentions Disneyland. But there's a Disney Park that is much closer and cheaper to get to. Hong Kong Disneyland might be smaller than the other parks, but it's far more manageable for young kids, particularly if you're pressed for time. If you're flying via Hong Kong, extend your stopover and spend a day or two exploring Hong Kong's version of the 'Happiest Place of Earth'.
Hong Kong Disneyland has seven themed lands – Adventureland, Grizzly Gulch, Mystic Point, Toy Story Land, Fantasyland, Tomorrowland and Main Street USA. Each has a ranch of rides, sideshows and dining options.
What are the top rides and attractions?
Big Grizzly Mountain Runaway Mine Cars – Go forwards, backwards, up, down and around on this thrilling roller coaster adventure. Hold on tight as the speeding train ventures inside the mines of Big Grizzly Mountain. Thrill-seekers must be 112cm or taller to ride.
Jungle River Cruise – Cruise through the mysterious rivers of Adventureland on an old tramp steamer. Keep an eye out for elephants, cobras, gorillas and hippos as you leave civilisation behind and head into the depths of the jungle. This is a great, slow-paced ride to give you a break from the dips, flips and loops of the Park's thrill rides. Suitable for all ages.
Toy Soldier Parachute Drop – Drop from the sky in your very own parachute as the Toy Soldiers put you in line. Take in the view at the top before plummeting back down, over and over again. Are you falling, floating or flying? All of the above. Pile in with the kids – each parachute carries six people. This is a medium-thrill ride with a height minimum of 83cm.
How long do I need?
If you're in a hurry, Hong Kong Disneyland's highlights can be ticked off in a day. For a more in-depth experience, take your time and spend two days wandering throughout the seven lands.
How do I get there?
The flight time from Australia to Hong Kong is just over nine hours. Seven direct flights to Hong Kong depart sail from Sydney, five from Melbourne, two from Brisbane and one from Perth and Adelaide. Non-stop flights from Australia are operated by Qantas, Virgin Australia, Hong Kong Airlines and Cathay Pacific.
Hong Kong Disneyland is located on Lantau Island, around 20-kilometres from Hong Kong city. Many families choose to take the train, or MTR. Take the MTr to Sunny Bay Station and transfer to the Disneyland Resort Line. From Hong Kong Station, Kowloon Station and the International Airport MTR Station, the journey takes around 30 minutes.
The park can also be reached by car in just over 20 minutes from Kowloon, and around 30 minutes from Hong Kong Island.
Hong Kong Disneyland can also be reached by boat. The Star Ferry Water Tour and Discovery Bay Ferry services offer return trips from Tsim Sha Tsui for around HK$110 per adult and HK$95 per child under 12.
Can I stay there?
Hong Kong Disneyland Resort has three hotels within the park. Disney Explorers Lodge is a tranquil escape from the norm with rooms decorated in the style of various tropical climates. The resort brings Asia, Oceania, South America and Africa to your hotel room, with a range of international cuisine on offer.
Hong Kong Disneyland Hotel is a lavish Victorian palace that overlooks the South China Sea. Kids can get lost in the garden maze, learn Tai Chi with Master Goofy and enjoy an exclusive entrance to the park.
Disney's Hollywood Hotel has all the glamour of Beverly Hills on the shores of Lantau Island. Choose from 600 themed rooms and three on-site restaurants, and take a dip in the piano-shaped pool.
Shanghai Disney Resort
Shanghai's Disney outfit is the third largest theme park in the world. If you're concerned about the language barrier, don't be. All signs have English on them, and you can also pick up English maps throughout the Park. In saying that, most of the shows, films and audio in Disneyland are spoken in Mandarin.
Shanghai Disneyland is split into six themed lands – Adventure Isle, Toy Story Land, Fantasyland, Gardens of Imagination, Tomorrowland, Treasure Cove
What are the top rides and attractions?
Mickey's Storybook Express (Parade) – Dozens of your favourite Disney Characters take to the streets, singing and dancing through the park. Shanghai has the longest parade route of all the parks so you don't have to camp out and bags a spot in advance.
Camp Discovery – Swing, zip, climb and crawl around the Adventure Isle. Camp Discovery is a challenging ropes course with scenic hiking trails and an excavation site to dig up ancient relics. Suitable for all ages.
Roaring Rapids – Prepare to get splashed on this thrilling raft ride. Join the League of Adventurers as they unravel the mystery of Roaring Mountain. Plunge through the darkness and get churned out in the rapids at the bottom.
How long do I need?
Despite the size, Shanghai Disneyland can be mostly covered in one or two days. This, of course, depends on how busy the park is and how long you have to spend queuing. Shanghai Disneyland is designed of Chinese visitors so the crowds may be a little overwhelming for foreign tourists. Try to avoid visiting during China's school holidays and public holidays. Weather-wise, October-December and February-April are the best times of year to visit.
How do I get there?
Direct flight from Australia take just under eleven hours. Non-stop flights to Shanghai depart three times a day from Sydney, twice daily from Melbourne and once a day from Brisbane. Qantas, China Eastern and Air China operate the only direct flights from Australia. Numerous other airlines, including Cathay Pacific, AirAsia and Singapore Airlines offer flights with a stopover.
From the airport in Shanghai, it's a 45-minute drive to the Park and an hour and a half on public transport. If you're staying in Downtown Shanghai, you can take the subway on Line 11 and jump off at Disneyland Resort Station. From there, it's about 10-minutes-walk to the main entrance. A number of public buses also connect visitors to the Park on Route 50, 51 and 52. The most expensive, but convenient way is by taxi. The journey takes just under 40 minutes.
Can I stay there?
Shanghai Disneyland has two hotels to choose from. The original Shanghai Disneyland Hotel has 420 Disney-themed rooms, three restaurants and an indoor pool. Guests will have exclusive entry to the Park and complimentary use of the water taxi to Disneyland.
Toy Story Hotel is a new edition to Shanghai Disneyland, just a short distance from the park itself. The 800-room hotel has a slightly lower price point, great for families travelling on a budget. You'll often bump into Woody and Jessie roaming the halls.
Tokyo Disney Resort
Tokyo's Disney park was the first to be built outside the United States. The resort is split into two parks – Tokyo Disneyland and Tokyo DisneySea. The former is similar to other Disney parks around the world, with various themed-zones, rides and attractions. DisneySea has different zones too, but they're referred to as ports. DisneySea recreates some of the world's most beautiful seaside locations, including a breathtaking Mediterranean harbour and a network of Venetian canals.
Tokyo Disney Resort is located in Urayasu, Chiba Prefecture, Japan. The park is around 20 kilometres to Tokyo.
What are the top rides and attractions?
Pirates of the Caribbean – Dodge flying cannonballs as you sail through pirate-infested waters. Follow Jack Sparrow on a thrilling journey inspired by the famous Pirates of the Caribbean movies.
Venetian Gondolas – Experience a piece of Venice in Tokyo. Board an ornate Gondola and cruise around the Palazzo Canals as your cheerful gondoliers serenade you. It's a great break from the fast-paced thrill rides and is even more magical at sunset.
Indiana Jones Adventure – Temple of the Crystal Skull – Venture deep within the walls of an ancient temple. Speed through the dark, avoiding the traps set by the vengeful spirit of the Crystal Skull. Don't worry, Indiana will help you get out alive…barely.
How long do I need?
Most families opt for a two-day pass and spend a full day in each of the parks. If you only have one day, choose wisely. Our very own Sophie Cullen visited both Tokyo Disney parks in 2018. She reported that Tokyo Disneyland was better for younger kids, and DisneySea would be more enjoyable for teens. This guide will help you choose which park is best for you.
How do I get there?
Direct flights to Tokyo from Australia take just over nine hours. Three direct flights leave Sydney per day, two from Melbourne and one from Brisbane, Gold Coast and Cairns. Qantas, Jetstar, ANA and Japan Airways operate the only direct flights from Australia.
From Narita Airport, buses to Tokyo Disney Resort take around 80 minutes. Haneda Airport is a bit closer, taking just 50 minutes by bus.
By train, the park can be reached in around 15 minutes from Tokyo Station. Get off at Maihama Station on the Keiyo Line and follow the sign to the main entrance.
Can I stay there?
Tokyo Disney Resort has four Disney-themed properties and six official Disney affiliate hotels close to the park. One of the most sought-after properties is the Hotel MiraCosta, located inside Tokyo DisneySea. Divided into three sections, guests can enjoy a taste of Venice, Tuscany and Porto under one roof.
Tokyo Disney Celebration Hotel has a fun, relaxed vibe and is around 20 minutes from the park itself. The hotel is full of Disney-inspired furniture and decorations with family rooms sleeping up to five people. A complimentary shuttle service is offered to all guests.
Walt Disney World Orlando
This is the biggest Disney Park in the world. Walt Disney World in Orlando Florida has four theme parks: Magic Kingdom, Hollywood Studios, Animal Kingdom and Epcot. It also has two waterparks – Blizzard Beach and Typhoon Lagoon, a golf course and a shopping district – Disney Springs. In short – it's huge.
What are the top rides and attractions?
Flight of Passage (Animal Kingdom) – this 4D simulation ride makes you feel like you are riding a banshee over the world of Pandora. You will feel the exhilaration of flying, the sensation of beast breathing beneath you and the spray of the water as you swoop past a wave. Our digital editor tested it out in 2018 and said it was the best theme park ride she had ever been on.
Toy Story Land (Hollywood Studios) – the latest attraction, built in 2018, is Toy Story Land. When you enter this land you feel like you have been shrunk to the size of a toy. Ride the Slinky Dog Dash rollercoaster over Andy's backyard, take a spin in the Swirling Saucers and then see how many ballons you can shoot in Toy Story Mania. Check this story for more info on Toy Story Land.
Enchanted Tales with Belle (Magic Kingdon) – This is not so much a ride as an experience. If you have kids that love Disney Princesses, you have to try Enchanted Tales with Belle. Enter Belle's castle via a secret magic mirror and you can be part of a play put on for the princess. You will even meet her as you perform. And one lucky child will get to dance with Belle.
Star Wars: Galaxy's Edge (coming soon) – Star Wars Galaxy's Edge will open at Walt Disney World Orlando Florida in 2019. Expect to fly a full-size Millenium Falcon and choose to align with either the resistance or the dark side. This brand new park will be completely interactive. You should Download the Disney Play App before you go. Here's everything we know so far about Star Wars at Disney.
How long do I need?
How long have you got? In all honesty, we recommend at least one day per park if not more. You will need a solid week to do Walt Disney World well.
How do I get there?
To get to Orlando Florida from Australia you will need to transfer in either the United States or Canada. Options include LA, Houston, Dallas Fort Worth, Vancouver, San Francisco. The flight time is between 20 hours and 24 hours. But this Park is worth it. It really is awesome.
Once you get to Orlando MCO airport, you can catch the Disney Magical Express to your hotel, provided you are staying at a Disney Hotel. The bus is complimentary with your hotel stay. Your baggage will be delivered straight to your room.
Families who have chosen not to stay at Disney can book a private shuttle or Uber from MCO airport to their hotel.
Can I stay there?
Yes, and you should. Disney World Hotels really allow you to immerse yourself in the whole Disney Experience. They range from affordable to luxury and – you get a Disney Magic Band.
Each Disney hotel has a different theme. Pop Century resort is a budget-friendly music-themed hotel priced at $128 per night. All Star Music or All Star Movies are two more budget options at $110 per night. Many Australians choose Disney's Carribean Beach Resort, which starts at $205 per night. Disney's Animal Kingdom Lodge is themed as an African hotel, with prices starting at $345 per night. You can actually watch giraffes and zebras from your balcony. Click here for Disney's full list of Orlando hotels.
Each of the hotels has transport direct to the Walt Disney World theme parks.
No matter which park you choose, you can be sure the kids will love Disneyland. If you do want to go, check with Family Travel's travel experts – we often have deals for Disneyland and Walt Disney World.
Read More:
You won't believe these Disneyland rules
Real Disney locations your family can visit
Why Disney Cruises are awesome for families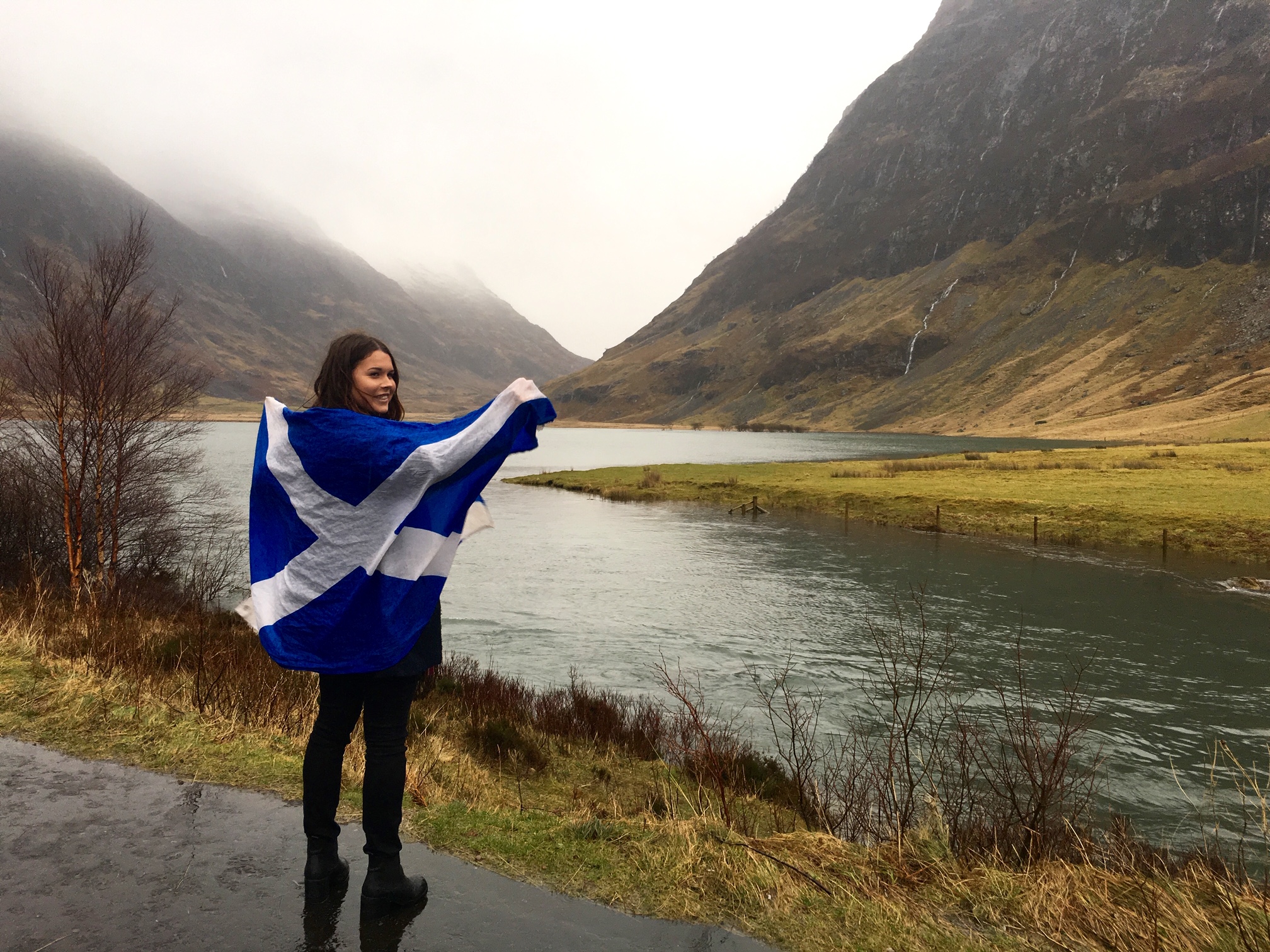 I was blessed with parents who really saw the value in travel. After our first family trip abroad to Thailand, I became obsessed. I was hungry for anything new and different. I yearned to be in the middle of a city on the other side of the world with a suitcase in one hand and google maps in the other, stumbling around trying to figure out where I was going; literally and spiritually.
* Affiliate Disclosure: This post may contain affiliate links, which means we may receive a commission if you make a purchase through the links provided, at no additional cost to you. Thanks for supporting the work we put into FamilyTravel.com.au!