The ALDI ski sale sends shoppers into a frenzy every year. Thousands of snow-bound families descend on the German retailer to score a bargain. Jackets sell for as little as $39.99 and beanies get snapped up for less than a fiver. ALDI nails affordable ski gear, but this year, one competitor is out to steal the title. And their playing dirty.

DECATHLON has released a huge range of winter woolies to help families get ready for the slopes. And they've even scheduled their sale to start two days earlier than ALDI's. The French sporting brand is relatively new to the Australian market but has a strong foothold overseas. Its 1,500 stores in 49 countries make it the largest sporting goods retailer in the world.

This rivalry is great news for shoppers. The competitive market for affordable snow gear means prices will only get lower, and new retailers will jump on board and offer more variety. Snow sports have always drawn an affluent crowd so it's great to see that skiing and snowboarding holidays are becoming more accessible for families.
We put the two head to head to help you decide whereto get your gear.
The jackets

ALDI – All of the Snow Jackets in this year's range are waterproof to 12,000mm, wind resistant and have external ski pass pockets, internal phone pockets and water repellent pockets so no water can seep through. Kids jackets come with a detachable hood. Toddler jackets are also available for the tiniest snow bunnies.

DECATHLON – DECATHLON's adult jackets range from $39.99 up to $199. At the cheaper end, the Ultralight Ski Liner jacket is perfect for warmer days on the slopes. It can be folded down to pocket size but still keeps you warm with its 80g Stratermic wadding. The mid-range downhill jackets are totally adequate for first-time skiers. They come with a waterproof hood, moisture-wicking material and an adjustable hood.
For kids, jackets start at $35 and come in a range of colours. The reversible ski jackets are waterproof to 5,000mm and have a ski pass pocket to you don't need to freeze your fingers off to get it out.

The pants

ALDI – Adults have four types of snow pants to choose from; ski pants, snowboard pants, softshell pants and premium ski shell pants. These range between $49.99 to $99.99. Kids and toddler pants come in a range of colours including pink, blue and black with coloured accents. Kids snow trousers are just $29.99 each. As with the jackets, material is waterproof and wind resistant with fully taped seams, covered zippers and D rings to clip your gloves onto.

DECATHLON – Ski and snowboard trousers come in a range of different styles and colours at DECATHLON. They're windproof and moisture-wicking with a warm fleece lining. The bottom and knee areas are waterproof to keep you dry if you take a tumble and they have a 2 years warranty if anything goes awry. Some styles come with detachable braces so your pants don't fall down mid-run. Kids pants come in dungaree or straight-legged trouser styles with adjustable length and waist.

The accessories

ALDI – Keep noggins warm with ALDI's range of fleece and knitted beanies. Opt for a fluffy pom pom or the sleek army grey.
The ski goggles have 100% UV protection and an anti-fog coating. They come with an adjustable head strap and two lenses, so you can choose between mirror coated and orange.
When it comes to gloves, kids can choose from six different colours, or opt for a pair of mittens. All ski gloves are waterproof and wind resistant, available in several different sizes and can be clipped onto pants or jackets via the buckle. Fleece gloves are also available in a range of colours but are not waterproof. Save these for cooler nights and early mornings off the slopes.
ALDI even has a range of snowshoes to keep your feet warm and dry in the snow. The Thermoboots are available in kids and adult sizes in a range of colours. They're triple-layered with waterproof membrane and polar fleece lining.

DECATHLON – Snow accessories begin at $3 at DECATHLON. Plain beanies all come in under $10 and patterned ones are a little extra. Kids will love the Monstercat and Robot Peruvian ski hats.
Water-repellent gloves start out at $14, and the top-of-the-range waterproof leather gloves are $69. Colours include electric blue, teal, pink, black and navy, plus a few patterned designs.
You can score a neck scarf from $3 or splurge on a knitted pink and purple snood for $19.
DECATHLON also has a wide range of long socks to fit snugly under your snow boots. The moisture-wicking material will make sure your feet don't get too sweaty on the slopes. Sounds gross but snow play is hard yakka.
The everyday gear

ALDI – If you're not into ski gear, but want to stock up on some winter woolies, ALDI have a great range of thermal wear and everyday winter jackets. Adults fleece items start at $16.99 and a two-piece thermal set comes in at under $30. For kids, thermal sets are $16.99 and come in several different colours and patterns. Thick knit jackets are $24.99 and, while they aren't waterproof, they're great for dry days on the mountain.
DECATHLON – Layering is the best way to stay warm on and off the slopes. DECATHLON's "underwear" or "base layers" come in various colours beginning at $8. Bottoms come in ¾ and full length. Top layers all have full length sleeves and some have a turtle neck for extra warmth. These are great for everyday or activewear in winter.

Pros and Cons

DECATHLON
Pro – You can shop online. Select what you want and have it sent straight to your door, rather than battling the crowds.
Con – If you shop online, you won't be able to try anything on. Ski gear fits a little differently to regular clothing so this could make things a little tricky. Your best bet is to refer to the size guide on the website.
Pro – The sale starts on Thursday so you can get your gear earlier than ALDI. Or you can save whatever you don't get at Decathlon for the ALDI ski sale a couple of days later.
Pro – The DECATHLON clothing range is bigger than ALDI's and the higher-end products could potentially be longer wearing.
Con – The entry-level jackets aren't fully waterproof. Neither are the pants. They're water repellant, but they do have waterproof bottom and knee pads.
ALDI
Pro – ALDI has a range of "premium gear". This includes ski shell jackets from $119.99, leather ski gloves from $34.99 and bandana masks under $10.
Pro – ALDI has a great reputation for ski gear. Most reviews say it is longwearing, warm and practical.
Con – Everything sells out super fast. You may need to drive to a few different stores to find the size or colour you want.
Pro – ALDI's accessories range is bigger than DECATHLON's. You'll be able to get your mask, goggles and boots all in the one place.
The ALDI ski sale starts on Saturday 18 May and runs until everything is sold out, which won't be long. DECATHLON sneaks in a little earlier with sale products hitting the shelves on Thursday 16 May.
READ MORE
Is it really cheaper to ski overseas?
12 tips to make your first family ski trip a breeze
5 ways to buy ski gear on a budget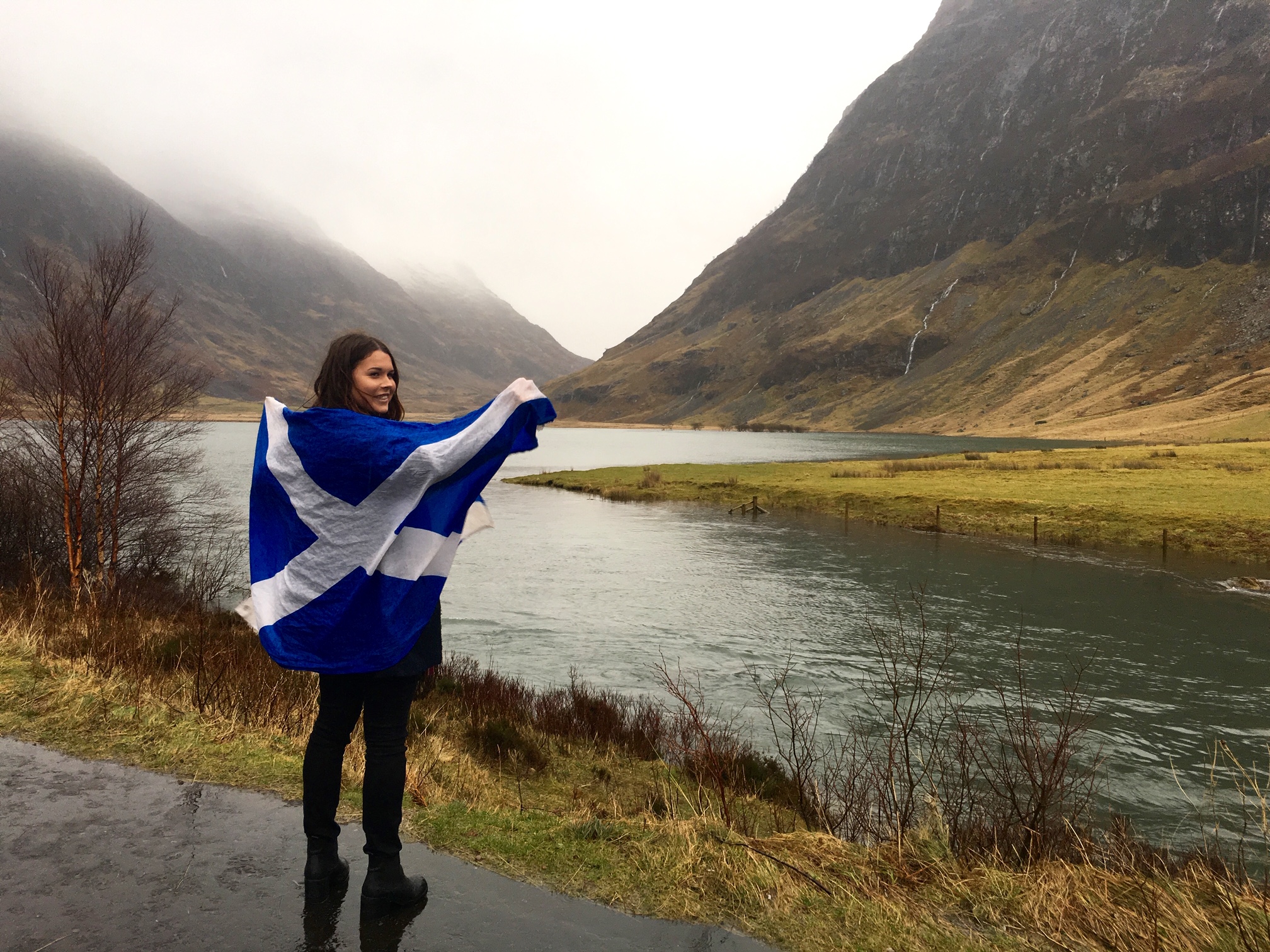 I was blessed with parents who really saw the value in travel. After our first family trip abroad to Thailand, I became obsessed. I was hungry for anything new and different. I yearned to be in the middle of a city on the other side of the world with a suitcase in one hand and google maps in the other, stumbling around trying to figure out where I was going; literally and spiritually.
* Affiliate Disclosure: This post may contain affiliate links, which means we may receive a commission if you make a purchase through the links provided, at no additional cost to you. Thanks for supporting the work we put into FamilyTravel.com.au!