If you have a smartphone, you have access to an infinite supply of information. No need for loose translations scrawled on napkins and bulky street maps that never fold back the way they're supposed to. Everything you need to get around in a foreign country fits right in your pocket, you just have to know where to look.
These are the travel apps that we can't live without.
On the ground
Google Maps
This is an obvious one. Google Maps is the most comprehensive mapping system that exists today. You could be in the most remote part of sub-Saharan Africa and Google Maps will still be able to tell you how far you are from the nearest McDonalds. The browsing section also has recommendations and reviews for restaurants, hotels, and attractions. Apple maps that comes as standard on iPhones is also adequate.
Uber
In countries where taxi drivers often "forget" to turn the meter on, ridesharing apps like Uber are a safe bet. You always know what price you're going to pay at the end and no cash is exchanged to it's easy to keep track of your budget. Uber operates in 60 countries and often has standard, luxury and large vehicle options to accommodate all types of travellers. Lyft is another popular ride sharing app in the US, Mytaxi is prominent in the UK and Grab is by far the most popular service in Asia.
Sit or Squat
This is the app you never knew you need until you REALLY needed it. Parents know that when a child needs to go to the bathroom, there is a very short window of time to find said bathroom before a catastrophic incident occurs.
Sit or Squat helps you find the nearest restroom wherever you are. The best part about this app is that each public bathroom comes with a rating. If it's clean, you can sit. If it's filthy, you should definitely squat. Once you've done your business, you can review the bathroom to help your fellow travellers decide if they're desperate enough to hover or can hold on a bit longer.
WiFi Map
If you're not planning on getting a local SIM card when you land at you destination, you can still get by on WiFi alone. Let's face it, no matter where you are in the world, you're never are from a Starbucks or McDonalds, and most of them have WiFi. This app will help you find a FREE internet connection in the largest cities and the smallest villages. It has access to over 100 million servers worldwide. The service is crowdsourced which means you could even offer up your home WiFi to help travellers passing through your neighborhood.
Citymapper
This app helps you navigate major public transport systems including trains, trams, buses and ferries in cities all over the world. It currently operates in the UK, Europe, Australia, USA, Singapore, Hong Kong, Canada and Latin America. Users have access to transport maps, real-time updates, timetables, and disruption alerts. In some cities, it also has Uber integration and information on bicycle hire.
XE Currency
There are plenty of currency conversion apps out there, each with varying degrees of accuracy. We use XE Currency because it's free, accurate and easy to use on the fly. Rates are updated every 60 seconds and you can convert multiple currencies at a time. You can set up alerts for market activity, track when the dollar value is dropping against another currency, and save current rates to convert offline.
In the air
FlightAware
This free flight tracking service is available online and as an app. FlightAware gives you real time information regarding any flight anywhere in the world on any airline. You can set up alerts to notify you if your flight is delayed, check arrival and departure info at airports worldwide and even refer to the weather maps to predict whether or not you'll hit turbulence during your flight. The app is fun even when you're not travelling. If you look up at the sky and see a plane flying overhead, you can check the radar map and see where it's headed.
Netflix
If you didn't already know, Netflix allows you to pre-download certain titles on mobile devices to watch offline. This is great for long flights when onboard entertainment isn't available. Not all shows are available for download but we're almost certain you'll be able to find something amongst the myriad titles. Depending on your plan, you can have one, two or four devices that allow downloads. Families with multiple users on the one account will want to check this before getting to the airport and fighting over who gets to download what. You can download up to 100 titles at a time.
Hopper
The reason Hopper made our list over Skyscanner is because of its price prediction feature. Hopper predicts price fluctuations with 95% accuracy up to a year in advance. It churns through 15 billion flight prices every day to save users up to 40 per cent on their trip. It'll show you the cheapest time of the year, day of the week and time of the day to fly. You can also set up price watch alerts and be notified when your chosen dates are on sale.
In conversation
Google Translate
Google translate is the quickest, easiest way to figure out what something or someone is saying in a foreign language. You can type the text of use the microphone to receive an instant translation. You can pre-download an offline translation file so you can still use the app without the internet. It has a two-way instant conversation translation feature that works for 32 languages. One of the coolest features is the real-time visual translation where you can hover your camera over a chunk of text and it will translate it to your chosen language on the spot. I can't overstate how handy this is for deciphering menus.
Duolingo
Unlike instant translation apps, Duolingo is more of a long game approach. It's a fun, interactive app that helps you learn a new language quickly. It's totally free and almost addictive. It feels like a game so you don't even realise that you're learning, which is great for kids but even better for adults who "don't have the time to learn an entire language". You probably won't be fluent, but after a few weeks of practice, you'll be able to introduce yourself, order food, chat with your taxi driver and check into your hotel with ease.
iStone Travel Translation
This app has a great instant translation feature, but that's not why we love it. Sometimes you just want to know how to ask someone where the nearest toilet is or where they're from. iStone is loaded with more than 300 common phrases that you might need while travelling. The language currently offered are English, Chinese, Japanese, Russian, French, German, Spanish, Italian, Korean, Portuguese, Arabic and Thai. Phrases are divided into categories such as greetings, shopping, dining and asking directions. The basic version is free, however, more phrases become available when you purchase the full version for $2.99.
WhatsApp Messenger
If you've ever been stung by data roaming charges, this app is for you. International mobile plans are notoriously expensive but WhatsApp Messenger offers an (almost) free alternative. Permitting you have an internet connection, you can text, call and video chat with your contacts free of charge. WhatsApp in encrypted so all your conversations and personal details will be kept private. If you're checking into an Airbnb or meeting up with a guide, chances are they'll connect with you via WhatsApp. You can also create group chats where you can share photos and videos of your travels. It's a great way to keep family members at home in the loop.
Staying safe
Wolfram Sun Exposure
You know what's better than coming home from a holiday with a great tan? Coming home from a holiday without a melanoma. It's important to look after your skin when you're on holidays, particularly if you're planning on spending a lot of time in the sun. Wolfram helps you avoid a wicked sunburn with UV forecasts for your location. It'll tell you how long you can stay in the sun before you're likely to burn and what level of SPF you should be using based on the conditions. It doubles as a weather app with sunrise, sunset and tidal information.
Pocket First Aid and CPR
This is a good one to have on holidays and at home. This app was created by the Red Cross to provide easy to understand, up-to-date first aid information anywhere in the world. The instructions come with videos and images to help you resolve the issue, or at least tide you over until emergency services arrive. You can take the first aid course in advance or use it in-situ in an emergency situation.
Dark Sky
This weather app provides in-depth, hyperlocal weather information all over the world. It has minute-by-minute forecasts that predict the exact moment it'll start raining. You can watch storms forming on the advanced thermal map, check weekly predictions to help plan your travels and even be notified when sudden changes are coming through.
READ MORE
8 essential transport apps to help you get around
New data reveals best time to book flights (infographic)
Travel money hacks; how to save for a family holiday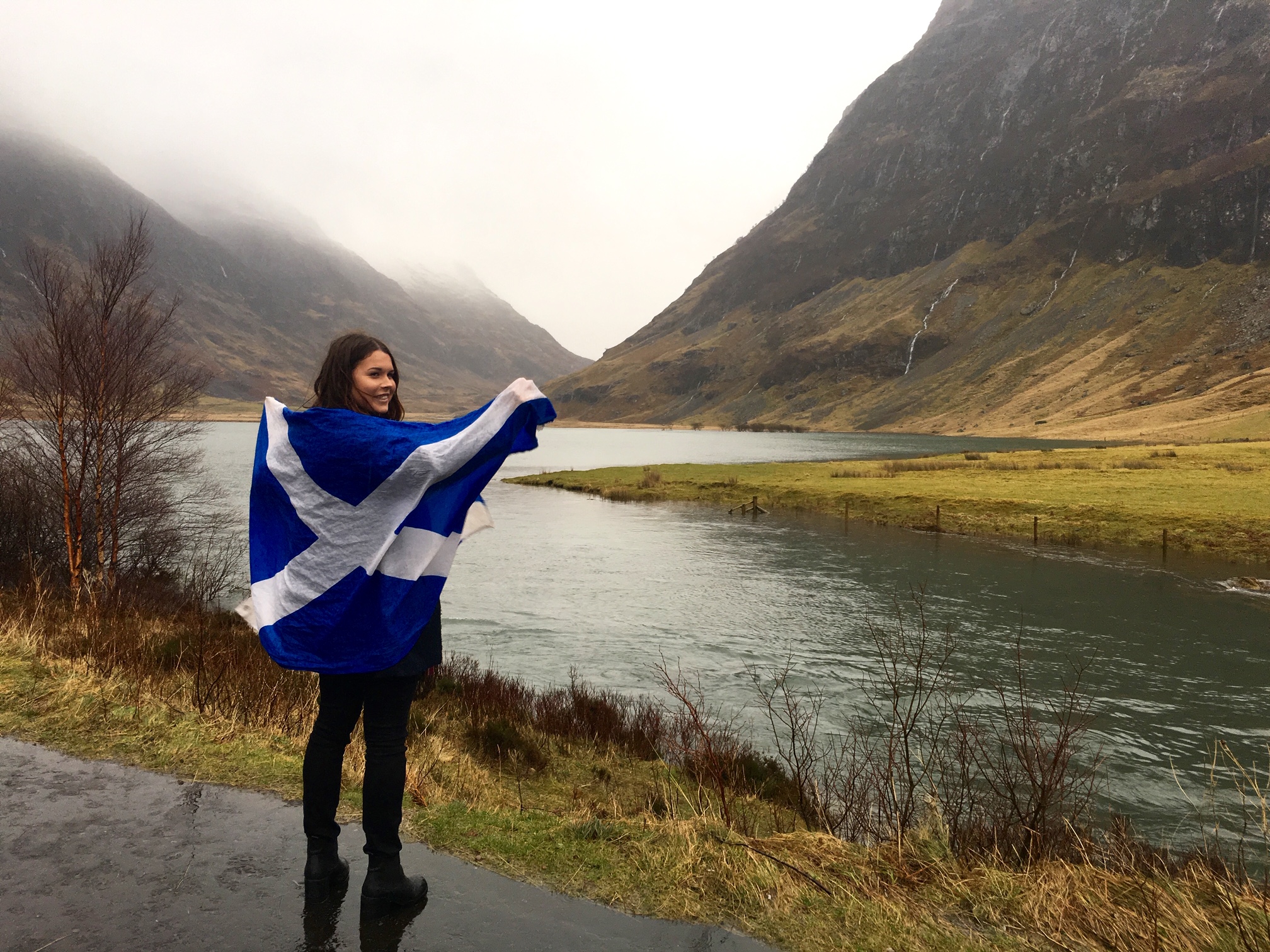 I was blessed with parents who really saw the value in travel. After our first family trip abroad to Thailand, I became obsessed. I was hungry for anything new and different. I yearned to be in the middle of a city on the other side of the world with a suitcase in one hand and google maps in the other, stumbling around trying to figure out where I was going; literally and spiritually.
* Affiliate Disclosure: This post may contain affiliate links, which means we may receive a commission if you make a purchase through the links provided, at no additional cost to you. Thanks for supporting the work we put into FamilyTravel.com.au!