To celebrate the inaugural #AussieArtisanWeek from August 17 – 23 2020, Destination NSW has prepared a list of 60 talented NSW artisans to put on your radar. From ceramicists, winemakers, oyster farmers and milliners, there's never been a better time to support local and #LoveNSW. Make sure these boutique producers are on your shopping list:
For the fresh food fanatic…
For the lover of freshly baked bread, artisan meats, handmade pasta and award-winning cheese, these artisans use traditional methods with fresh, local ingredients to create something really delicious.
Read more: Best fruit picking spots near Sydney
Pepe Saya, Caringbah – Sydney: The founder of #AussieArtisanWeek, Pierre Issa from Pepe Saya Buttery, is renowned for his incredible cultured butter and line of dairy products including organic butter, cream and ghee using milk sourced from Country Valley Milk in Picton, NSW.
Iggy's Sourdough, Bronte: Join the queue at this iconic bakery and pick up some old-fashioned, naturally leavened, hearth-baked breads and pastries that are made fresh everyday.
East 33, Sydney: East 33 is a purveyor of Sydney rock oysters sourcing from boutique producers along the entire coast of NSW from Merimbula to Nambucca. Order from the online East 33 shellar door to experience all the tastes, textures and delights the Sydney rock oyster has to offer.
Coolamon Cheese Company, Coolamon: Located in the Riverina region, Coolamon Cheese Company is a community backed dynamic artisan cheese maker producing award-winning cheeses.
Honorbread, Bermagui: An artisan sourdough bakery in Bermagui on the Sapphire Coast, this is a one stop shop for all baked goods. Book in for one of their occasional bread making classes and pick up some tricks of the trade.
Duck Creek Macadamias, Brooklet: Has been producing macadamias for over 30 years in Newrybar and Teven in the NSW Northern Rivers. Specialising in chocolate coated macadamias and natural skin care products.
Li Sun Exotic Mushrooms, Mittagong: Li Sun in the Southern Highlands has been at the forefront of the exotic mushroom industry in Australia for over 20 years. Key varieties include Enoki, Chestnut, Oyster, Shitaki and King Brown all grown in a disused railway tunnel. Highlands Foodie Connection runs tours of the mushroom tunnel a few times a year.
Zecca Handmade Italian, Griffith: Nestled in a 1930's art deco former bank building, Zecca is the Riverina's only producer of dried artisan pasta. Choose from tagliatelle, pappardelle or rigatoni – all made with the best traditional techniques so you can enjoy the Zecca experience at home.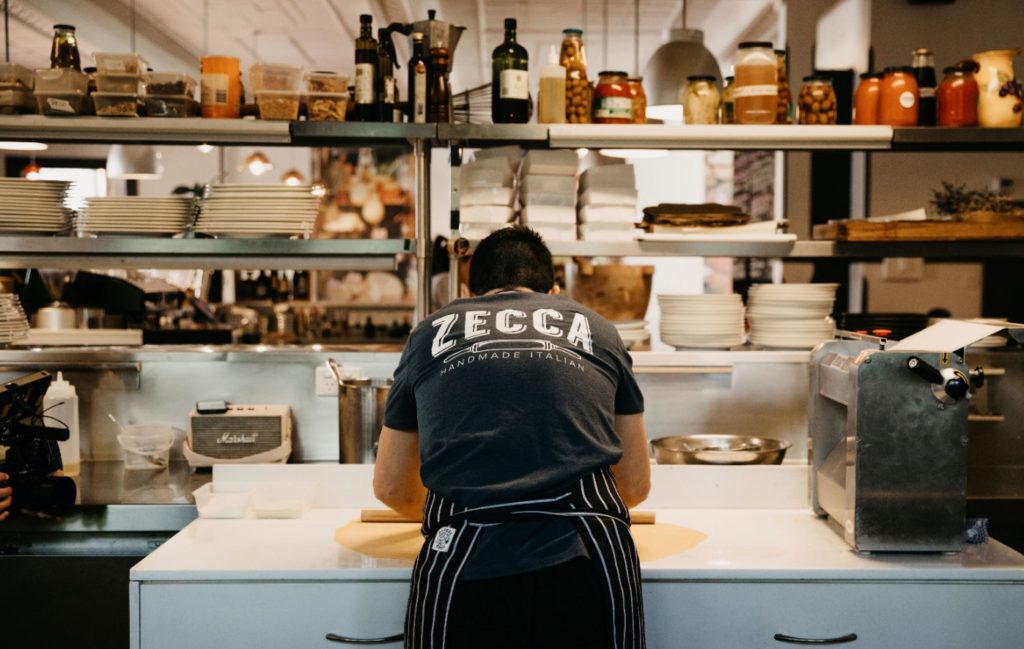 Bodalla Dairy, Bodalla: Producing milk, cheese and ice-cream out of the iconic dairy town of Bodalla, Bodalla Dairy is a micro-dairy where milk is hand-bottled by locals in small batches at very low temperatures to keep the milk alive and brimming with grassy goodness. Stop in at the Dairy Shed & Milkbar for a milkshake and stay overnight in the onsite accommodation. The kids will love feeding the animals.
Macenmist Black Truffles and Wines, Bredbo: Find your own Black Perigord Truffle on a truffle hunt with Truffle dogs Fahren and Tawdiffu. This is a real paddock to plate experience not to be missed.
Highfield Farm & Woodland, Mount Adrah: A small-scale award-winning sheep and cattle farm which combines ethical and sustainable farming practices with the conservation of critically endangered Box Gum Grassy Woodland.
Dona Cholita, Burringbar: Australia's first solar-powered Tortilleria, using 100% natural ingredients. The business is a tribute to their Mexican heritage with their tortillas and corn chips bringing the real Mexican experience into Aussie homes.
For the sweet tooth…
Satisfy for your sugar cravings with one of the following boutique NSW producers specialising in sweet treats.
one more, Petersham: A boutique chocolatier specialising in small batch artisan chocolates and confections using select and quality ingredients.
Crumpets by Merna, Caringbah: Focuses on sourcing local produce to create their fermented breakfast delights, including Pepe Saya buttermilk, wholemeal flour, blueberries and Olsson's sea salt.
Junee Licorice and Chocolate Factory, Junee: Select from an array of innovative, certified organic confectionery including their signature licorice, touted to be the best in Australia. Their infamous "White Gold" – white chocolate coated licorice – has really put them on the map.
Burnt Honey, Copacabana: Pre-order handmade pastries, sourdough bread and delicious coffee which are made with love using the highest quality and most ethical locally sourced produce available.
Cocoa Nib, Hunter Valley & Newcastle: Situated in two idyllic locations, Cocoa Nib produces award-winning handmade chocolates in small batches. Be sure to stop in at the beautiful cellar door for a tasting and enjoy lunch at Muse Kitchen.
For the gourmet chef…
If you're a budding chef and always on the lookout for unique, locally produced ingredients, then these artisans options should be staples in your pantry.
The Saffron Kitchen & Cafe, Rylstone: Specialising in quality saffron and saffron infused products, this is the only company in Australia infusing locally-grown saffron to produce their signature products. Highlights include caramelised Saffron White Wine Vinegar, Saffron Dukkah, Granola and Saffron Onion Jam.
Brushwoods, Coolamon: Pick up a range of products straight from the field to your front door from Brushwoods, including high quality whole grain oats, extra virgin olive oil and sustainable skincare.
Wins Creek Honey, Murrumbateman: Delicious honey from species such as yellow box, spotted gum, red stringybark and tea tree, Wins Creek pride themselves on their natural honey, made with minimal processing.
Cuttaway Creek, Mittagong: A thirty acre property with a primary purpose to grow premium grade, fresh raspberries and blackberries producing award-winning jams, marmalades, sauces and vinegars. The raspberry vinegar is the perfect secret addition to that memorable salad dressing.
For the caffeine lover…
Whether you're a cup of tea or a three coffee per day kind of person, these producers should be on your list when you're considering your next caffeine hit.
Madura Tea, Clothiers Creek (near Murwillumbah): Renowned for its collection of over 20 handcrafted, award-winning teas, Michael and Norman Grant-Cook are third-generation tea growers who recognised the potential of the fertile land in northern NSW.
Zentveld's Coffee Plantation & Roastery, Newrybar: Zentveld's prides itself on producing a real sweet chocolatey coffee, free of pests and diseases. Naturally spray free, and with real organic principles, bee friendly and biodiversity in mind.
Guerrilla Roasters, Moruya: Committed to roasting the absolute best coffee they can get their hands on, Guerrilla Roasters ensure every bean is fully traceable and only buy from suppliers who work with farmers on sustainability and quality.
For an afternoon tipple…
From premium spirits utilising native local botanicals, to boutique orchards producing delicious ciders, these producers have a tipple best enjoyed at the cellar door.
Husk Distillers, North Tumbulgum: A family owned and operated single estate distillery pioneering Australia's only virgin cane rum. Famous for their distinct purple hued Ink Gin, drop into the cellar door for a cocktail or rum tasting paddle gazing upon the beauty of Mount Warning.
Lord Howe Island Distilling Co., Lord Howe Island: Creates award-winning spirits that use both wild and endemic botanicals from Lord Howe Island including Wild Lemon Vodka and Wild Lemon and Hibiscus Gin.
Aisling Distillery, Griffith: A family run distillery that specializes in small batch premium single malt whiskey and rum. Using locally sourced barley, they are passionate about capturing the Riverina and sheer beauty of the region and its many traditions.
North of Eden, Stony Creek: A multi award-winning micro distillery producing incredible gins in small 200 bottle batches who pride themselves on making true London Dry gins, all of which feature ingredients grown on the farm or foraged locally.
Bilpin Cider, Bilpin: Based in the boutique apple growing region of Bilpin, Bilpin Cider produces 10 different delicious alcoholic and non-alcoholic ciders.
Brix Distillers, Surry Hills: Producing quality dark and white rum in the heart of Sydney, Brix Distillers use only premium ingredients to create a variety of unique rums. Book in for a tour, online rum tasting or rum spicing class.
Distillery Botanica, Erina: Independently owned by astute herbalist distiller Philip Moore, Distillery Botanica grows their own botanicals onsite and incorporates them in their award-winning spirits including Moore's Dry and Mr Black Cold Brew Coffee Liqueur.
Wild Brumby Distillery, Jindabyne: Situated in the heart of the Australian high country between Jindabyne and Thredbo, Wildbrumby is the highest distillery in Australia and utilises pristine Alpine water, organically grown fruit and native mountain botanicals for their award-winning schnapps, gin and vodka.
Headlands Distilling Co, Wollongong: With a collective goal to produce handcrafted spirits, four friends founded Wollongong's first distillery in 2015 – Headlands Distilling Co. A must try is their Seacliff Vodka – a truly authentic Australian spirit.
Stone Pine Distillery, Bathurst: Specialises in Australian craft spirits including gin, rum and vodka, using premium quality raw materials, with a particular interest in Australian native botanicals.
Thirsty Crow Brewery, Wagga Wagga: Inspired by a love of family, community and indie beer, the Thirsty Crow was born. The Thirsty Crow brews a range of creative craft beers including: Vanilla Milk Stout, Piranha Lager and The Pocket Rocket.
Archie Rose Distilling Co., Rosebery: Founded in 2014 and located just a few kilometres south of the Sydney CBD, Archie Rose Distilling Co. is Australia's most highly awarded distillery producing a range of whiskies, gins, vodkas and rums. Enjoy cocktails and nibbles at the bar and book in for a distillery tour or blend your own gin class.
Wayward Brewing Co., Camperdown: Located in Sydney's Inner West, Wayward Brewing Co. uses only the finest natural ingredients to produce a craft beer that is full of flavour. Choose from an extensive range with something to suit all palettes and be sure to pay the taproom a visit.
For the wine connoisseur…
From sustainably produced cool-climate wines to unique small batch varietals, now's the time to plan a short break to one of NSW's memorable wine regions and meet the inspiring locals.
Two Figs Winery, Shoalhaven: Takes advantage of their temperate climate and maritime influences to produce elegant and award-winning wines. Enjoy a glass of shiraz at the cellar door atop one of Mt Coolangatta's foothills, overlooking the picturesque Coolangatta River.
Usher Tinkler Wines, Pokolbin: One of Australia's most dynamic young winemakers, Usher Tinkler showcases a unique mix of wines, blurring the lines between traditional and contemporary winemaking.
Tertini, Southern Highlands: A family-owned winery with a focus on sustainably produced cool-climate varieties. The high altitude of the vineyard is ideal for growing exceptional pinot noir, riesling and chardonnay.
Lowe Wine, Mudgee: Converting to organics in 2003, Lowe Family Wine Co is a certified organic & biodynamic winery, vineyard and property. Produced in small batches to ensure quality, the wines are also low in preservatives.
Four Winds Vineyard, Canberra District: The Four Winds story began with a miner and his wife who lived on the property in a slab-hut, planting the thirty-three acre vineyard in 1998 and 1999 with five varieties; shiraz, riesling, cabernet, merlot and sangiovese.
HOOSEGG, Borenore: New wine label from renowned Australian winemaker Philip Shaw, HOOSEGG is a small winery located just outside of Orange. Philip utilises small parcels of select fruit from his Koomooloo vineyard, state-of-the-art winemaking equipment and the best new oak -to create premium small batch wine.
For the creative type…
Enliven your artistic flair and purchase a new piece of art or custom furnishing to suit your style with one of these talented NSW artisans.
Cathy Hamilton, Cootamundra: Creates beautiful original pencil art from her light-filled studio overlooking her country garden, which she shares with her husband, Jim, her range of prints, cards and tags are portraits of pets, animals and people.
Noel Wellington, Nowra: A talented artist who specialises in Aboriginal art including painting and tree carvings.
Will Brennan Designs, Orange: Specialises in custom furnishings to create unique, quality pieces to compliment any space. With a focus on sustainably sourced and reclaimed timbers, Will combines client design inspiration with hand-made craftsmanship to create truly personalised items that can be passed down for generations.
For the fashionista…
From handmade sustainably sourced jewellery to bespoke leather goods, these NSW artisans cater to those who are fashion forward and desire bespoke pieces to add to their collection.
Dinosaur Designs, Sydney: Has been creating and selling highly sought after handcrafted resin jewellery and homeware designs since it's launch in 1985.
Jenny Kee, Blackheath: A pioneer in Australian fashion, Jenny Kee's work has been featured on silk, paper, wool, cotton, ceramics and canvas. For over 40 years, the acclaimed artist has made a name for herself selling quality garments and pieces of art in iconic locations. Today, you can purchase her unique designs on scarves, knits and canvas.
ClothFabric, Darlinghurst: Cloth is the brainchild of Julie Paterson, an artist and textile designer, who has been creating fabrics inspired by the local landscape for over 25 years.
Fiona Schofield, Orange: With over 25 years handcrafting beautiful, sought after hats, headpieces, veils and accessories, Fiona possesses enviable skills and trade knowledge as a Milliner.
Gillawarra Arts: An Indigenous creative arts business originating from the Mid North Coast of NSW. Worimi woman, Krystal Hurst designs handmade jewellery using materials from nature and specialises in contemporary Aboriginal artworks on canvas and murals. Each piece paints a picture of the sky, land, rivers and sea, with old knowledge and new stories interwoven by Aboriginal women.
Saddler & Co, Dubbo: Opened by Bede and Jemima Aldridge in 2010 with a focus on handcrafted high quality custom saddles, Saddler & Co progressed to designing a unique collection of leather goods, bringing a fresh and creative approach applying their traditional skills to meet modern day needs.
Adiago Mills, Orange: Creates yarns, rovings and other sustainable products from locally grown fibres. Proudly 100% made from their hometown, Andrew and Nadine Hulme are producing the finest quality yarn in Australia, committed to supporting regional farming.
Jen's Corner, Albury: Creates unique handmade pieces ranging from children's clothing to patterned face coverings, all of which are available via her website and Instagram.
Appleye Jewellery Designs, Nowra: Specialises in handmade silver, gold and semi-precious stones, with a commitment to sustainable methods.
For the ultimate gift…
Looking for the perfect present? No matter the occasion, purchasing the work of a local artisan will surely delight.
Grit Ceramics, Pottsville: An innovative ceramic studio owned and operated by solopreneur Leia Sherblom with a vision to develop handmade products that enhance personal connection.
Meeraboo, Canowindra: Creates incredible soy candles using fragrances from native botanicals and is owned and operated by a mother and daughter team – Deb and Danni.
Therese McMahon, Sanctuary Point (near Jervis Bay): A ceramic artist who has been experimenting, making and exhibiting ceramics for over 30 years.
Berry Alpaca Store, Berry: The largest outlet on the South Coast for local Alpaca farmers, Berry Alpaca Store specialises in everything from the finest quality wool to scarves, pillows, doonas and a limited supply of seasonal meat products.
Broken Bay Pearls, Mooney Mooney: Purchase a unique, natural Akoya oyster pearl from the pristine waters of Broken Bay on the East Coast just north of Sydney. These treasures are cultivated and farmed with the utmost care and without bleaching or any artificial colouring.
For more information, go to www.visitnsw.com and Aussie Artisan Week.

For the most up to date information on travel advice in NSW go to NSW.gov.au/COVID-19, Visit NSW Travel Information and Destination NSW COVID-19 resource page.
Share your favourite Sydney and NSW holidays on social media by using the hashtag #LoveNSW.
READ MORE:
A guide to Australia's best family-friendly wineries
Top 10 activities for sharing the #LoveNSW
* Affiliate Disclosure: This post may contain affiliate links, which means we may receive a commission if you make a purchase through the links provided, at no additional cost to you. Thanks for supporting the work we put into FamilyTravel.com.au!