It's easy to stop and flop in Vanuatu. The resorts have everything you need; beautiful beaches and pristine pools, plenty of food, and fun activities for the kids. But it's worth venturing out for a day to see what the islands have to offer.
Swim in a Blue Hole
On top of its pristine beaches and extravagant resort pools, Vanuatu has plenty of natural swimming spots to discover inland as well. The famous Blue Holes of Vanuatu are a huge drawcard for tourists so be sure to schedule one in to your itinerary. Most of the Blue Holes are on the eastern side of Espiritu Santo, though Efate has one too. Matevulu Blue Hole is the most well-known, but Riri, Malo and Nanda are just as gorgeous with fewer crowds.

Some Blue Holes have a rope swing tied to a banyan tree and most have a set of stairs leading into the water. These swimming spots are not patrolled so always swim with care and keep a close eye on young kids at all times.
Snorkel off Hideaway Island
Keen to get out of Port Vila for a day? Enjoy a short boat ride from the harbourside capital to Hideaway Island. Here, you can spend the day exploring one of Vanuatu's most impressive marine sanctuaries. Families can grab a snorkel and discover colourful coral reefs and dazzling schools of fish. If you prefer to stay dry, you can watch the underwater world from above in a glass-bottom boat. Don't forget to dive down and send a postcard from the world's first underwater post office.
www.hideaway.com.vu/
Meet the Locals
Vanuatu is home to more than 110 distinct cultures and languages, so families can expect an incredibly diverse range of cultural experiences during their visit. A great opportunity to get to know the locals is on Tanna Island. The people of Yakel village welcome tourists into their community to teach them about their history, traditions, cooking and daily life. Young travellers will love dancing, playing sports on the beach and diving head first into the waves with their new friends. With an open mind and heart, this will be a highlight of every family's Vanuatu holiday.
tanna.travel/en/yakel-custom-village
Walk over water at Eden on the River
Eden of the River is the ultimate natural playground for kids. A network of suspension bridges and high ropes are strung above the jungle floor, criss-crossing over calm rivers and swimming spots. Kids can fly through the trees on the zip lines or take it slow and float downstream on a doughnut. Chill out in the tropical Botanical Garden, play a round of mini golf and visit the Eden Animal Park for a cuddle with a goat.
Set aside a full day for this one. The kids will be entertained for hours. The all-day combo includes a barbecue lunch, water and fruit platter as well as entry to the park. Kids aged 4-14 get 50% off entry, and children 3 and under are free. Keep in mind, eftpos is not available. AUD, US and NZD currency is accepted.
edenvanuatu.com/

Go Stand Up Paddleboarding
SUP has taken the world by storm in the last few years. It's fairly easy to get the hang of, even for first timers. Vanuatu's calm beaches and bays are the perfect place to try it out. The island of Ratua is a spectacular place to start, surrounded by coral reefs that sparkle below the crystal-clear water. If you're lucky, you might find yourself paddling alongside a sea turtle or above a school of fish. The resort's resident sea turtle, Ralph, is known for making an appearance when paddle boarders are out and about.
ratua.com/adventure-activities-ratua-island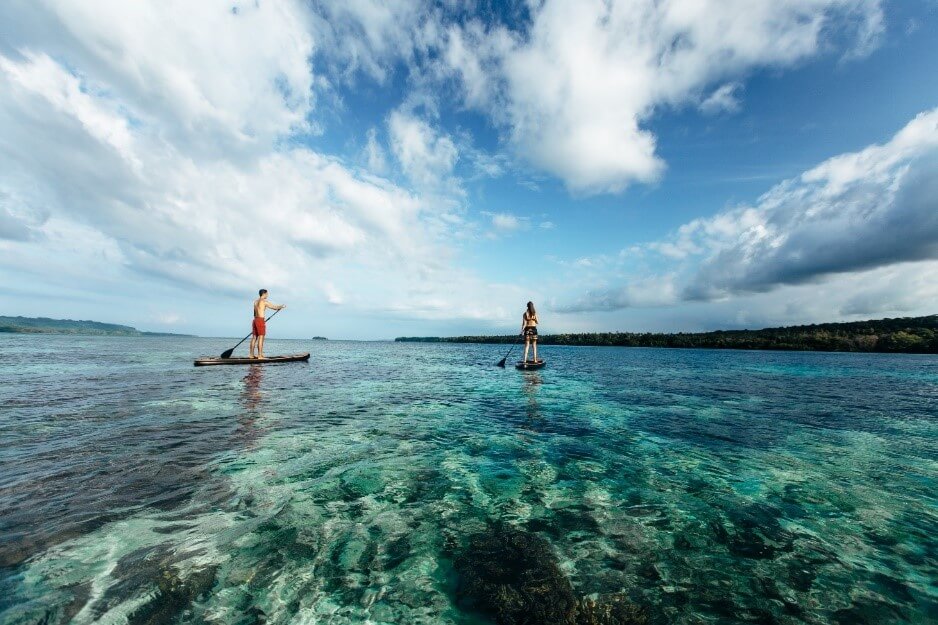 Cycle around the islands
Go off road and explore some of the lesser-known spots on Vanuatu's islands. Vanuatu Ecotours offer awesome mountain biking expeditions around Efate. Follow the winding jungle trails through the vast wilderness, passing waterfalls along the way. Make a spit stop at a secret beach and visit a local village on your way back. You'll have an expert guide leading the way and have access to all the best gear including Italian mountain bikes and helmets.
vanuatuecotours.com/mountain-biking/

Take a hike
Vanuatu boasts hundreds of well-maintained hiking trails with a variety of scenery and difficulty. A popular route is the trail to the peak of Pele; a quiet island inside a protected marine park, home to around 220 people. From the top, enjoy a breathtaking panorama of green and turquoise hues.
Both challenging and rewarding, the hike up Mt Yasur on Tanna Island is one the kids won't soon forget. Accompanied by an expert guide, you'll scale the side of an active volcano and peer down from the edge of the crater into the belly of the beast.
For more hiking trails and outdoor Inso, visit vanuatu.travel/play/hiking

READ MORE
Vanuatu nappy ban – what it means for you
Vanuatu resorts where kids stay for free
Fiji or Vanuatu? What's best for your family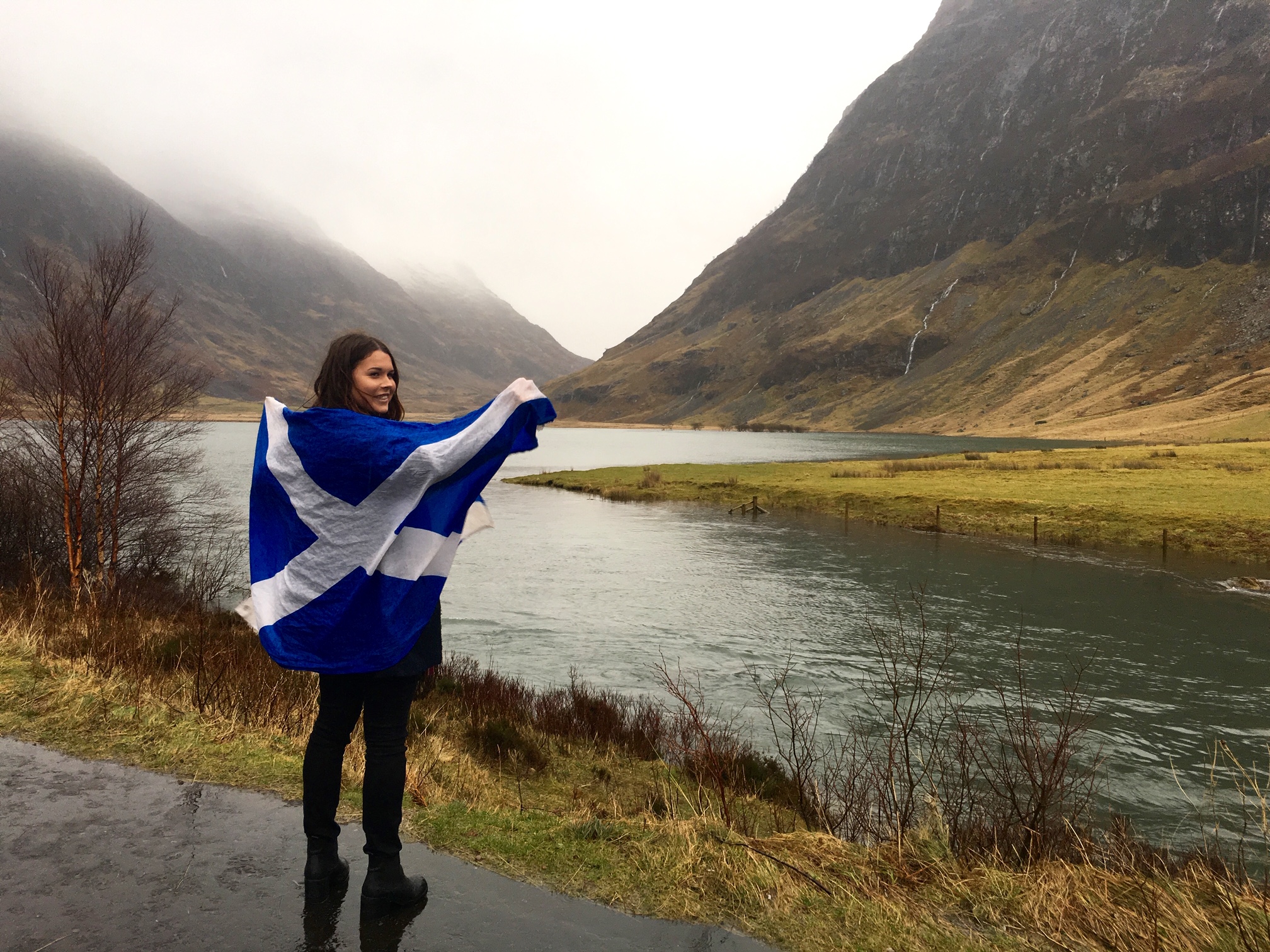 I was blessed with parents who really saw the value in travel. After our first family trip abroad to Thailand, I became obsessed. I was hungry for anything new and different. I yearned to be in the middle of a city on the other side of the world with a suitcase in one hand and google maps in the other, stumbling around trying to figure out where I was going; literally and spiritually.
* Affiliate Disclosure: This post may contain affiliate links, which means we may receive a commission if you make a purchase through the links provided, at no additional cost to you. Thanks for supporting the work we put into FamilyTravel.com.au!