With the children in tow, there are many considerations about a destination that can make or break the perfect family holiday.
The second-largest archipelago in the world with over 7000 tropical islands, the Philippines is one of the most stunning destinations in Southeast Asia and its busy capital, Manila offers a little something for everyone.
Here are six reasons why a family holiday to the Philippines covers all bases – especially if you're travelling from Australia.
1. Family-friendly resorts
It's important to find a resort that can tick both boxes when it comes to offering a quality environment for you to relax in while ensuring the children are well-catered for and entertained. Family-friendly resorts are easy to find around the Philippines.
One great pick for families is Cebu's Plantation Bay, which has a series of pools, waterslides, mist caves, whirlpools, and many other fun-packed aquatic features. Other organised activities at Plantation Bay include T-shirt and face painting and sandcastle building.
Two other family-friendly resorts in the Philippines are the Shangri-La's Mactan Resort in Cebu and its Boracay Resort & Spa. Both resorts offer a schedule of daily activities for children as well as an indoor adventure zone and aqua playground. What's more, the Cebu resort is home to the impressive Jpark Island Resort & Waterpark.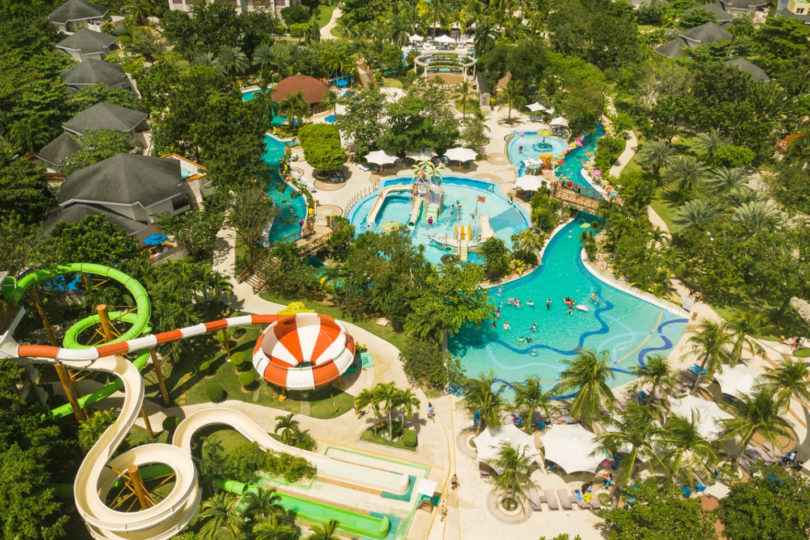 Read more: All-inclusive Asia holidays are better with Club Med
2. Affordable flights and connections
While the costs of travelling to some destinations has risen, airfares to the Philippines have remained stable and highly affordable thanks to the frequent and competitive services offered from Australia by low-cost carrier, Cebu Pacific, and full-service airlines, Philippine Airlines and Qantas.
You're not limited to where you can go in the Philippines either, which means you have a huge variety of choice when it comes to finding the right place for you and your family to stay. It's easy to get around the Philippines with frequent and cheap flight connections between the islands offered by Cebu Pacific and Philippine Airlines.
We all know that travelling with kids can be tough no matter how long the flight. So, before you pack for an 8.5 hour flight from Sydney to Manila have a read of this, where we share the best tips by age group for flying with children.
3. Daily expenses are cheap
The cost of a family holiday can soon mount up with most meals being eaten out and what seems like a never-ending supply of snacks and treats to keep up the energy (and smiling faces).
For Australians visiting the Philippines, the daily cost of living is a fraction of what it might be in other destinations, with quality restaurant meals available for under $10, ice creams for around $1, and drinks and bottled water selling for only a few cents. With prices like that, you'll be able to afford to spoil the whole family without worrying about your wallet.
Read more: How my travelling life has changed since becoming a dad
4. Plenty of fun and adventure for kids
While hotels and resorts typically offer plenty to keep children entertained from banana boat rides and kayaking to island hopping boat trips (depending on where you stay), there is also plenty of fun to be had on a day out or two.
With its warm year-round climate, the Philippines is home to abundant water parks including one of Asia's largest and most exciting, Aqua Planet in Pampanga, Aquaria Water Park in Batangas, and Cebu's WaterWorld.
Subic Bay is proudly home to the floating inflatable Unicorn Water Park – said to be Asia's biggest floating playground.
For a more nature-inspired day out, you might decide to pay a visit to Yoki's Farm in Cavite, not too far from Manila, for guided tours and animal encounters. Meanwhile, the Manila Ocean Park is full of exciting marine attractions including the spectacular walkthrough oceanarium – home to around 14,000 sea creatures.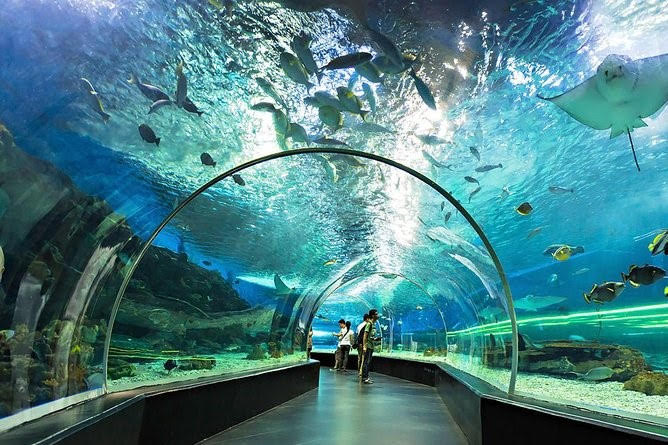 5. Everyone speaks English in the Philippines
Travelling with children to a foreign country can be a daunting prospect, not least because you can never be sure how easy it'll be to get around and find all the things you need. Fortunately, Filipinos are fluent English speakers which means you'll have no trouble going about your day-to-day activities or asking anyone for advice.
English is also the first language for public signage around public spaces and attractions, so you'll never feel like you're in the dark with your surroundings.
6. Do something different!
When it comes to finding the perfect family holiday, affordability and the availability of child-friendly accommodation and activities often lead many families to well-trodden tourist hotspots. Booking a trip to the Philippines, however, will tick all the necessary boxes while giving your family a chance to experience and learn about an exciting new culture.
For more different destinations or unusual family travel experiences, check out The best off the beaten track destinations and 6 off the beaten track spots in Vietnam and Off the beaten track in Japan – Ishikawa with kids
Janeece Keller is the founder and editor of Family Travel. She mostly travels with her husband and two young kids. She has a large blended family that lives in Australia and Europe. She has visited 52 countries and lived on 3 continents. From camping to luxury resorts Janeece tries to make sure her family has diverse holiday experiences each year. She is an avid hiker and ocean swimmer who loves good food, margaritas and heading off the beaten path.
* Affiliate Disclosure: This post may contain affiliate links, which means we may receive a commission if you make a purchase through the links provided, at no additional cost to you. Thanks for supporting the work we put into FamilyTravel.com.au!