Travelling to New Zealand has never been easier or cheaper for Aussies. Dozens of planes cross the Tasman every day.
New Zealand is particularly good for families. No language barrier, no huge currency shift and plenty of awesome things to see, do and eat. If you're planning to visit New Zealand in Summer, here are a few things you should consider weaving into your itinerary.
Bay of Islands
Where: North Island, 3 hours drive or 45-minute flight from Auckland
"Tropical" isn't often used to describe New Zealand but a trip to the Bay of Islands in summer will shift your thinking completely. Temperatures can reach 25 degrees even in winter but it's during the summer months that this micro-region really turns on the charm. The bay encompasses 144 islands between Cape Brett and the Purerua Peninsula at the northern tip of New Zealand.
The area is teaming with wildlife so keep an eye out for dolphins, whales, penguins and marlin. Jump aboard one of the many scenic cruises that depart from Paihia daily. Dolphin Cruises have a great half-day cruise that ventures all the way out to the famous Hole in the Rock on Motukokako Island. You'll see plenty of dolphins and other marine life on the way.
Older kids with a little bit more energy might want to grab a paddle and kayak around the islands. This gives you a chance to pull into some of the secluded beaches and take a dip in the pristine waters.
While most visitors choose to cruise the Bay of Islands, you can also explore on foot. Many of the islands have great walking tracks that wind through subtropical rainforests. If you ride the passenger ferry to Russell, take the Flagstaff Hill Loop Walk to the top of the hill. You'll be rewarded with an incredible 360 degree view of the Bay of Islands, and a pretty awesome picnic spot.
Waiheke Island
Where: North Island, 40-minute ferry from Auckland
Waiheke was recently voted one of the best island escapes in the world, and it's easy to see why. It has great shopping districts, pristine beaches, 30 boutique vineyards and a bounty of seafood plucked from its waters every day. It's a great for a day trip but you could easily fill in a weekend.
If you're keen to stretch your legs after the ferry ride, the Northern Walk is a great option. The track starts at Matiatia Wharf and showcases the island's dramatic coastal scenery, as well as surrounding islands. Adrenaline junkies can head to Ecozip Adventures to soar above vineyards and native forest. There are three 200m zip lines with dual cables so you can fly in pairs. Jump on the free shuttle from the wharf to make things easy.
Head to Ostend Market, held every Saturday, to find all kinds of handmade, home-baked goodies. Pack your swimmers and go for a swim at Little Oneroa Beach. It has a great kids playground and plenty of cafes and restaurants nearby. If you have time, visit one of the kid-friendly wineries on the island. Wild on Waiheke has a cafe, vineyard, brewery, archery, playground and a giant chess board. The kids will be well entertained while parents sample the local drop.
Cable Bay vineyards on Waiheke Island have a huge lawn with bean bags. Grab a cool glass of wine and let the kids run off some steam on the grass.
Rotorua
Where: North Island, 3 hours drive south-east of Auckland
Rotorua is in a highly-active geothermal area in the Bay of Plenty. A friendly warning; the distinct smell of sulphur takes a little while to get used to. The area is steeped in rich Maori culture which you can learn about at the Maori Arts and Crafts Institute and Thermal Reserve in Whakarewarewa.
Rotorua's main drawcard is hidden deep underground and bubbles to the surface in a collection of geothermal pools and spouting geysers. The waters are said to have restorative powers but at the very least, they're a unique way to spend an afternoon. The Waikite Thermal Pools are a good spot for families with six different pools of varying temperatures. No nasty chemicals are used and the water is replaced daily to keep things clean.
Families should visit Rainbow Springs Nature Park. It's home to baby dinosaurs (tuatara), lizards, eels and the famous Kiwi bird. Jump on the Big Splash water ride that takes you high above the park and let off some steam at the Playscapes around the nature park.
Taupo
Where: North Island, 3.5hrs south of Auckland, 4.5hrs north of Wellington
The Great Lake Taupo region in the centre of the North Island is dubbed by the locals as 'nature's ultimate playground'. The region's enormous lake, mountains and forests are a huge drawcard for nature lovers. Movie buffs will recognise the dual World Heritage area of Tongariro National Park and Mt Ngauruhoe from the Lord of the Rings franchise. Avid hikers come from all over the world to trek through Mordor, but there's plenty of fun things for families to do in the area too.
Just outside the town of Taupo, the Waikato River is teeming with freshwater prawns. Huka Prawn Park is a great place to test your fishing skills. Grab a rod and see how many prawns you can hook or head to the hatchery to see where the life of a prawn begins.
After you've cooked up a tasty seafood lunch, strap yourself in for a thrilling ride along the river. Just next door, the Huka Falls Jet boat ride speeds and spins along, taking you right up to the bottom of the falls.
Waikato
Where: North Island, 2.5hrs from Auckland
The Waikato region has some of the most spectacular, rural scenery in New Zealand.
Rolling hills and rich farmland covers most of the area but the town of Matamata transformed into a movie set in 1999 and made the region famous. The area is fondly known by Lord of the Rings fans as Hobbiton. The movie set hosts daily tours showing visitors around The Shire's various filming locations.
When the sun goes down, the nearby town of Waitomo comes alive. An underground labyrinth of caves, sinkholes and rivers is home to thousands of glow worms that illuminate the dark. You can raft, abseil and zip line through the caves but taking a walk through is just as spectacular.
Kaikoura
Where: South Island, 2.5 hours east of Christchurch
Kaikoura is a beautiful coastal town in the Canterbury region. The mountains provide a dramatic backdrop for all kinds of outdoor activities. There are plenty of places to spot whales, seals and dolphins in their natural habitat, as well as a few great coastal walks and seafood spots. The town gets its name from its prize catch… 'Koura' in Maori means crayfish so be sure to sample the local fish when you visit.
Animal encounters aren't hard to come by in Kaikoura. You can visit the resident fur seals by taking the Kaikoura Peninsula Walkway from Point Kean. Wander along the coast and enjoy spectacular views from the lookout.
Take to the sea on a catamaran and enjoy an epic whale watching adventure. Head out in search of the mighty sperm whale and learn how they use impressive sonar techniques to hunt, navigate, communicate. Whale Watch New Zealand has three daily departures and can be combined with other awesome animal experiences in the area.
Back on dry land, Kaikoura Farm Park is definitely worth a visit. Kids have the chance to cuddle and hand-feed over 50 different farm animals from bunnies to llamas and even peacocks.
Abel Tasman National Park
Where: South Island, 45-minute ferry from Nelson
Abel Tasman might be New Zealand's smallest national park but it's packed with awesome activities for families. Hop on a water taxi from Nelson and
Abel Tasman may be New Zealand's smallest national park but there's no shortage of fun things for families to do. Most people visit for a day but you could easily turn it into a long weekend stay. Grab a water taxi from Nelson and enjoy a scenic 45-minute boat ride to the harbour.
The best way to explore is by hiring a few kayaks and paddling along the coastline. Keep your eyes peeled for fur seals and little Blue Penguins. You can organise a tour with a local guide or head out on your own.
After your kayaking adventure, you can relax on one of the tranquil beaches. The golden sand, turquoise water and rock outcrops make for a brilliant photo. Kaiteriteri Beach is one of the most popular among families, known as the Gateway to the Abel Tasman National Park. If you can't pull yourself away from the beautiful beaches, why not stay overnight. There are a number of huts and campsites nearby to accommodate families.
Lake Tekapo
Where: South Island, 3,5 hours from Queenstown and Christchurch
In winter, the snow-covered slopes of the Southern Alps draw thousands of visitors to the Lake Tekapo region, but it's starting to get a reputation for being a fabulous summer destination too. Hikers and cyclists will find plenty of scenic trails to explore. Thrill seekers can skydive and those who like a little luxury can relax at the hot pools and day spas.
Tekapo Springs is a great place to spend a few hours. Swim in the hot pools, splash around at the Aqua Play area and take on the huge TRIPPO water slide. Tekapo Springs is open year round but the water slide only operates during summer.
After a full day of activities, kids will probably be ready to hit the hay, but it's worth soldiering on (or having an afternoon nap) to catch a glimpse of the incredible night sky. Looming above Lake Tekapo is the Aoraki Mackenzie International Dark Sky Reserve. There are only 11 of these in the world and Aoraki Mackenzie is the largest in the Southern Hemisphere.
Head up to Mt John Observatory and look through one of New Zealand's largest telescopes. Spot far away galaxies and conjure up pictures from the constellations. You can take a tour with an astronomer, grab a bite to eat from the Astro-Cafe or simply wander around and enjoy the dazzling night sky.
Queenstown
Where: South Island, 6 hours south-west of Christchurch
If this is your first trip to New Zealand, Queenstown is probably already on your hit list. It's the adrenaline capital of the country and the home of bungee jumping. While this is a great drawcard for daring backpackers and thrill-seekers, parents may not be so inclined to let their kids jump off a platform with a rope tied around their ankles. Lucky there's plenty of other fun things to do in this buzzing resort town for families.
If heights aren't an issue, you'll enjoy riding the gondola up to the Skyline complex. There are various lookouts with fabulous views of Queenstown, the Southern Alps and beyond. You can watch brave (or stupid) daredevils bungee jump, zip line and tear down the mountain on toboggans. The bar at the top of the gondola is a great place for a drink but can turn into an expensive evening if you stay for dinner with a big family. Instead, head back into town and grab a burger from the famous Ferg Bakery.
Cycling around the lake is a great way to cover a lot of ground and soak up the scenery. If your kids have the steam for it, there's a great path from Arrowtown back that winds through beautiful countryside, over suspension bridges and along the Kawarau river.
Another way to explore on two wheels is by taking a Segway tour around the city. Suitable for kids 10 years and over, you'll zip along the lake, gardens and into town. You might think it's lame and super touristy (which it is) but it's a very efficient way to sightsee. And just think, when else are you going to get the chance to ride a Segway?
Dunedin
Where: South Island, 4.5-hour drive south of Christchurch
At the lower tip of the South Island on the Otago Peninsula, Dunedin is a picturesque town known for its Scottish heritage, wildlife and stunning harbour. Families will find fun plenty of things to do, a lot of which are free. Follow the Street Art Trail, walk up the world's steepest street, visit the Otago Museum and have a picnic in the Botanic Gardens.
If your kids loved Happy Feet, they'll be in their element on the Otago Peninsula. The Little Penguin is a protected native species that call this place home. These tiny treasures, known as 'Koror' in Maori, are declining in numbers but still come ashore to breed and moult. Find out how and where you can visit the penguins here.
You won't want to miss visiting the spectacular Larnach Castle. Built in the 1800's, it's one of New Zealand's top tourist attractions. Explore the castle with an expert or take a self-guided tour around the grounds. You can also stay overnight in the Heritage-Listed historic stables or slightly more modern Larnach Lodge.
READ MORE
Explore Middle Earth on Horse Back – Trails in New Zealand for families
Stargazing hotspots in New Zealand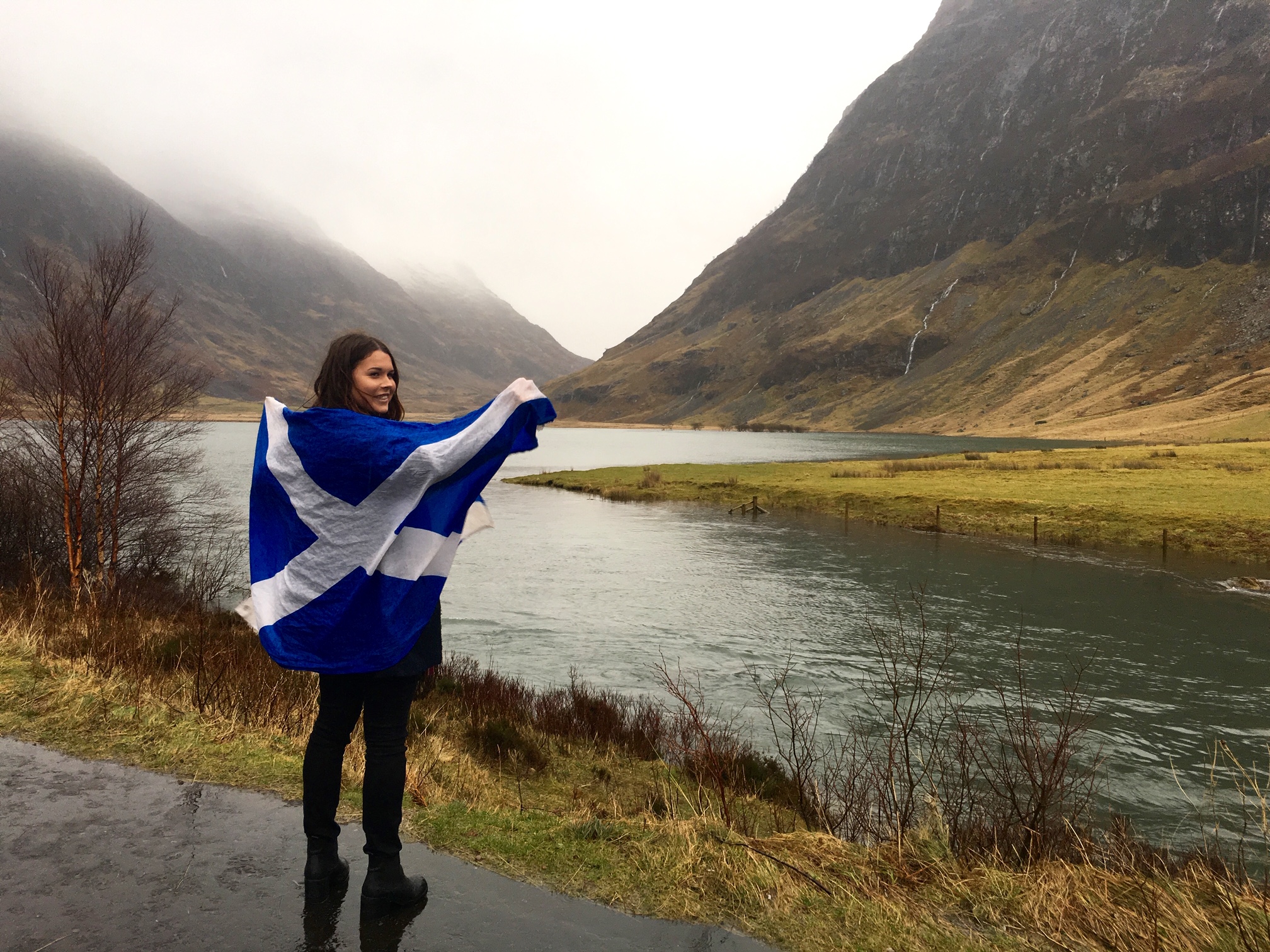 I was blessed with parents who really saw the value in travel. After our first family trip abroad to Thailand, I became obsessed. I was hungry for anything new and different. I yearned to be in the middle of a city on the other side of the world with a suitcase in one hand and google maps in the other, stumbling around trying to figure out where I was going; literally and spiritually.
* Affiliate Disclosure: This post may contain affiliate links, which means we may receive a commission if you make a purchase through the links provided, at no additional cost to you. Thanks for supporting the work we put into FamilyTravel.com.au!